Twelve members of the Indian Trail High School's DECA Club recently took part in the International Career Development Conference in Atlanta.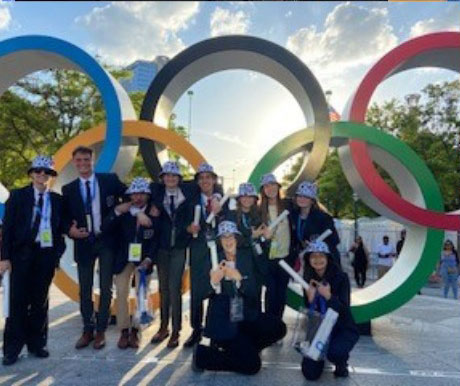 DECA prepares emerging leaders and entrepreneurs for careers in marketing, finance, hospitality, and management. The International competition, held April 23-26, attracted 18,000 high school students and DECA chapters from all 50 states and 10 countries.
Two Indian Trail students — Remy Strichartz and Margaret Lira — brought home medals (top 25 in the nation).
Strichartz received a silver medal in the exam portion of the Professional Selling project, while Lira received a silver medal in the presentation portion of the Hospitality Consulting project.
Other students who qualified for Internationals were Kellar Darre, Bella Greno, Rebecca Hannaman, Sona Hawkins, Meredith Kaufmann, Joel Lopez, Tucker Matrisch, Jack Steck, Taylor Wilmot and Sri Kandrakota, who officially completed the ASPIRE senior leadership development program while in attendance at the ICDC.
The Indian Trail DECA Club advisor is Lora Lehmann.
Prior to the ICDC, Indian Trail qualifiers took part in the Wisconsin DECA State Career Development Conference in late-February in Lake Geneva.