As a way of saying thanks to "our selfless heroes in education," one lucky educator from Kenosha or Racine will receive a free roof from Dick's Roof Repair Service.
The longtime Kenosha company, 3008 75th St., is seeking nominations for the prize until May 31.
"It has been a difficult couple of years for our community's teachers," Dick's Roof Repair President Jeff Milkie said. "We want to honor the people who help take care of and teach our children."
For Dick's, this is the third year that it will be awarding a free roof to a deserving recipient. The average roof repair costs around $8,000 to $10,000.
The first year of the contest rewarded a local healthcare worker. Last year, nominations could be made for a local police officer, firefighter, or sheriff's deputy. The winner was Joe Epping, a Kenosha firefighter who was nominated by Kyle Dahl.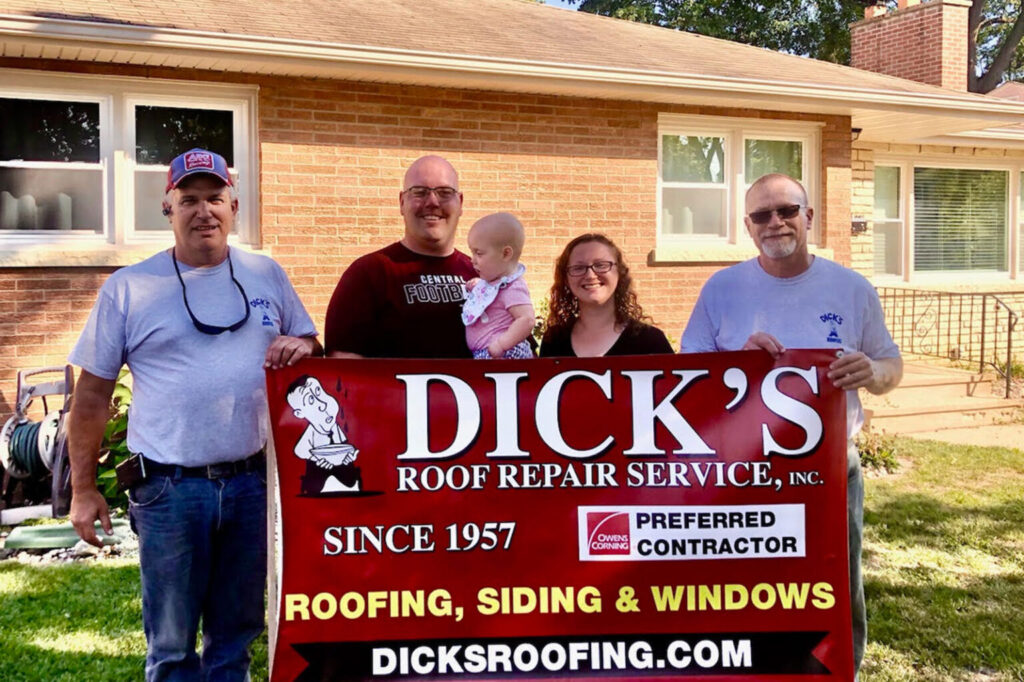 "I am from Kenosha, and Dick's has been around longer than I've been alive, and to see they are still helping out firefighters, cops, everybody, they don't have to do that," Epping said. "They do it because they are part of the community."
Milkie agreed with those sentiments.
"That's 100 percent," he said. "I've been on the Board of Directors at the Boys & Girls Club for 24 years. We grew up in the community. We're originally from here. We want to help this community as much as we possibly can."
Founded by Dick Milkie, Dick's Roof Repair Service has been providing residential exterior repair services since 1957. It is co-owned by Dick Pignotti.
"We love to give back to the community that supports us," Jeff Milkie said. "Helping to shelter those that help to teach our children feels right, and we're excited to give that educator a new roof on us."
To submit a nomination form, click HERE. Once all of the nominations are in, an outside party will choose the winner sometime in June.