Independent Bookstore Day, set for Saturday (April 30) is a nation-wide celebration of great independent retail outlets serving communities big and small. Here in Kenosha this annual event is also a way to recognize the recent triumphs of local entrepreneurs.
Local Indie Bookstore Day perks include author readings and meet and greets, book-related specials and goodie bags, and an opportunity to help with a community service project.
Blue House Books
Blue House Books, 5915 6th Ave. A, will spread the celebration between two venues, beginning with a special event featuring local authors reading from their latest works, taking questions, and autographing books. The writers will be on hand from 11 a.m. to 3 p.m. inside the new Cut Stone Foods, 5925 6th Ave. A (two doors down from Blue House).
"Of course, the highlight of the day is that authors will be with us sharing their stories, chatting with readers, and signing books," Blue House owner Sam Jacquest said in announcing the Indie Bookstore Day lineup.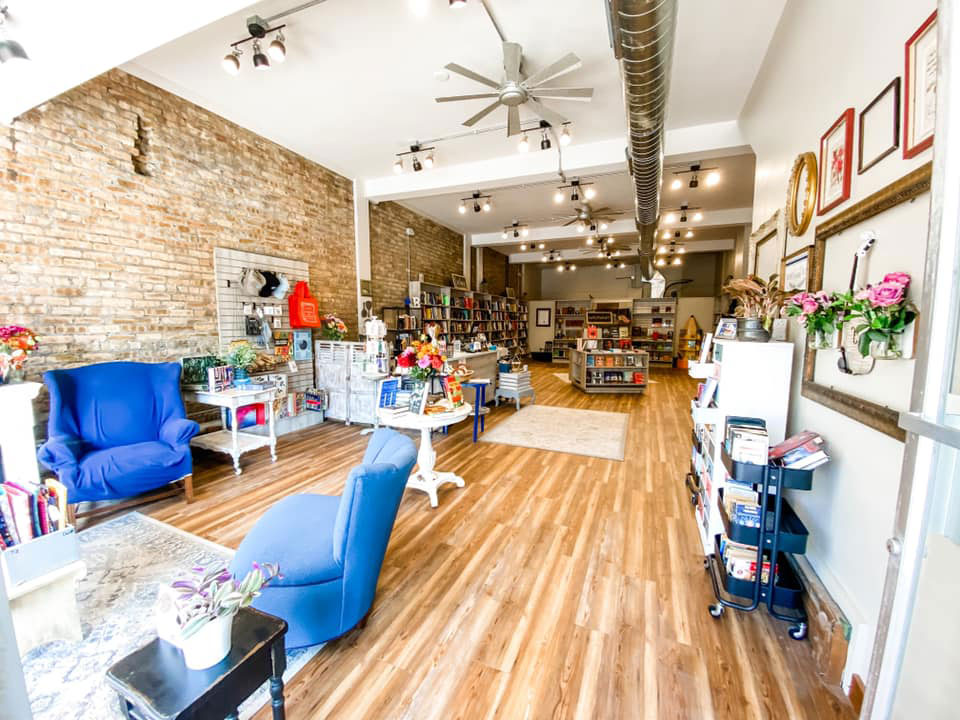 Guest authors include Lindsay Currie, Larry Watson, Hannah Morrissey, Juneau Black writing duo, the Russell Family of Ties That Bind Publishing and Aliyah Jackson. Find out more about each author below.
The event is free and open to the public.
The authors were originally scheduled to present outdoors in Friendship Park, but as the day approached, the decision was made to move the event indoors.
"Huge shoutout to our amazing neighbors at Cut Stone for their support," Jacquest said on social media announcing the venue change. "We wouldn't be able to keep our fun plans for the day without them."
Inside Blue House Books from 11 a.m. to 5 p.m, there will be gifts with purchase, free goodie bags for kids while supplies last, and a raffle. For more information check out the Blue House Books Facebook page.
Studio Moonfall
Owner Donovan Scherer is best known for his wildly popular The Color of Kenosha coloring book series, and that's exactly what he's been busy doing as Independent Bookstore Day approaches. But Studio Moonfall, 5031 7th Ave., will still offer all kinds of reasons to visit, including a chance to get more books into the hands of local readers.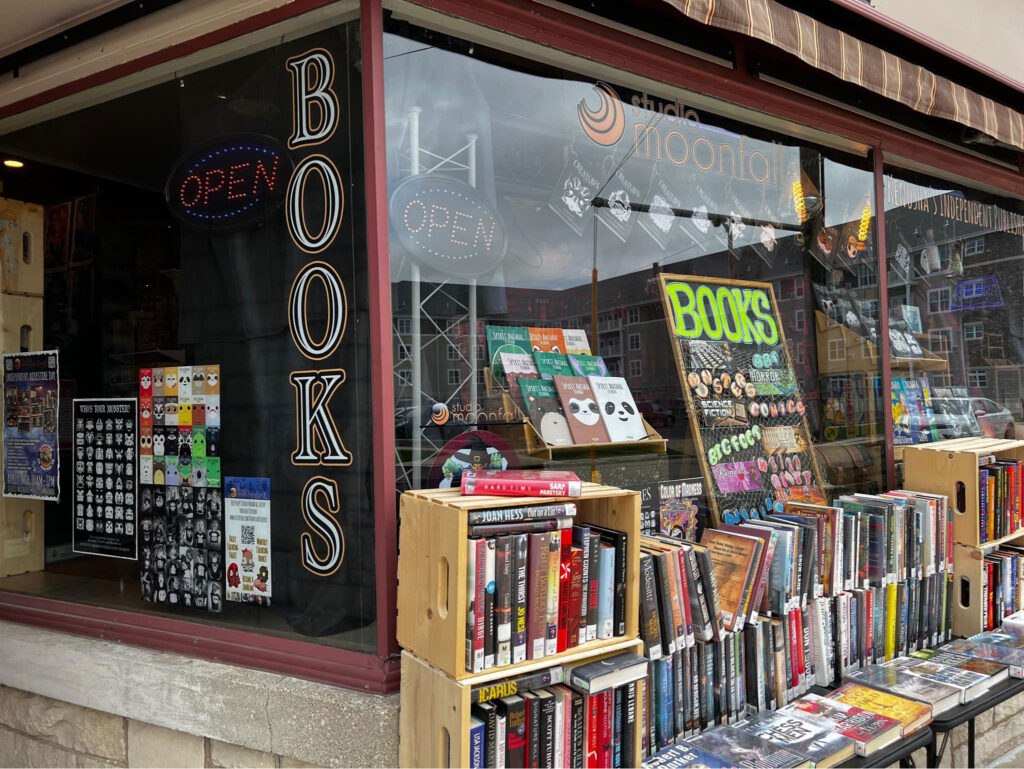 Along with their collection specializing in fantasy, horror and adventure books, coloring books, art, accessories and more, the shop is also selling $1 used books for a cause. All proceeds from the used book sale will go to Studio Moonfall's Little Library Fund to build more free mini libraries throughout Kenosha.
"There will be a lot of them to pick from, and if the weather works out, I'll be bringing in more from my 'top secret' storage facility," Scherer said.
Also on Saturday visitors have a chance to win this month's "ghoulish goodie bag" with some zombie fun and featuring artwork by Jonathan La Mantia.
Indie Day Authors
The following authors will appear at Blue House Books' event at Cut Stone Foods beginning at 11 a.m., and will present in the order listed:
Lindsay Currie, based in Chicago, writes spooky and adventurous stories for middle grade readers with appeal for all ages. Her latest, "What Lives in the Woods," quickly became a BHB bestseller when Lindsay came for a Halloween-themed event last year. Currie's other two novels, "The Peculiar Incident on Shady Street" and "Scritch Scratch" will also be available, and her newest novel, "The Girl in White," will be released in September and is available for pre-order through Blue House Books.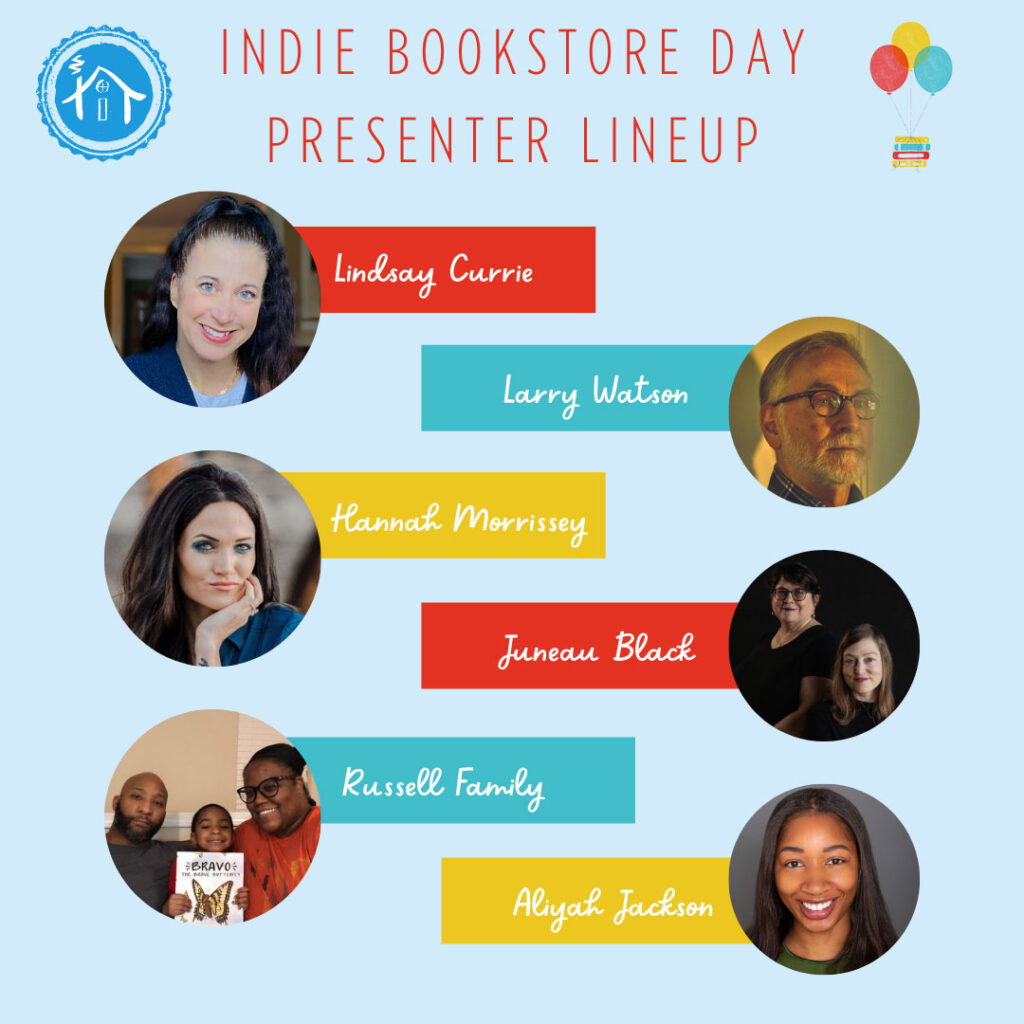 Hannah Morrissey is a Racine-based author who released her debut novel, "Hello, Transcriber," in 2021 with her second novel in the series, "The Widowmaker," set to release later this year.
Larry Watson, Kenosha-based writer, is the author of the novels "The Lives of Edie Pritchard," "As Good As Gone," "Let Him Go," "Montana 1948," "American Boy," "In a Dark Time," "White Crosses," "Laura, Orchard," and "Sundown," "Yellow Moon," as well as fiction and poetry collections. His novel, "Let Him Go,"was made into a film starring Kevin Costner and Diane Lane in 2020.
Juneau Black is the combined pen name of authors Jocelyn Cole and Sharon Nagel, authors of the "Shady Hollow" series. Cole is a Milwaukee native now living in Philadelphia, while Sharon Nagel is a longtime resident of Milwaukee. These writing friends have a long history in the book industry, as they previously worked together at Milwaukee's Boswell Books, another great indie bookstore.
"'The Shady Hollow' series has been a hit at Blue House Books," Jacquest said. "It's the perfect fun mystery to read in a weekend."
Ties That Bind Publishing was founded by LaTia N. S. Rusell and her family — husband William Russell III and their son William K. C. Russell — to promote literacy through fun, transformational and engaging content for parents, children and adults who are seeking to find inclusively representative content.
Based in Pleasant Prairie, Ties That Bind specializes in journals, books for both children and adults, coloring books for all ages, and more. At Saturday's event, LaTia will showcase "Bravo the Brave Butterfly," the latest children's book written by the Russell family,
"LaTia Russell has participated in many events at BHB and our readers love their stories and mission," Jacquest said in her Indie Bookstore Day announcement.
Aliyah Jackson is a Kenosha poet who released her first full-length collection in late 2021. Since publishing "Planting Gardens on the Moon," Aliyah has held several author signings around town and has been praised for her universal themes of hope, love, and perseverance.