Nellie McKay's style has been billed as "music for the come rain or come shine crowd." After talking with the multi-talented, multi-tasking artist, it all makes sense: McKay is ready for anything.
Making music in myriad ways, no matter what, has been McKay's life work. In addition to her eight studio releases, McKay is an award-winning Broadway actress ("Three Penny Opera"), composer of music for movies and television ("Mad Men," "Boardwalk Empire," "Weeds," "Grey's Anatomy," and "Nurse Jackie") and has worked with giants of the industry including Alan Cumming, Cyndi Lauper, Laurie Anderson, and Talking Heads founder David Byrne. She opened for Alanis Morrissette and Barenaked Ladies on tour. She has written three musical biographies with subjects including environmental pioneer Rachel Carson, and entertainer Joan Rivers. She even worked with Geoff Emerick, the man who engineered iconic Beatles albums "Revolver," "Sgt. Pepper," and "Abbey Road."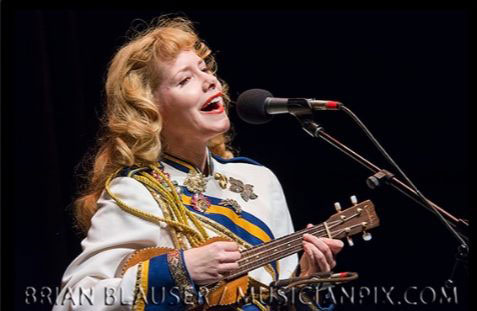 A true bon vivant, McKay has spent her career open to all those possibilities and more in the future.
"I'll always be making more music," she said in an interview on the cusp of her appearance at Kenosha Creative Space 8:30 p.m. Saturday (April 23). "I think it's important, whether one is in show business or any field, to mix it up and try to keep it fresh. It's nice to keep learning."
"It's a fertile time, there's lots to talk about," she said of the possibility of new projects to come.
In her immediate future is this tour, her first since the September 2019 release of her EP "Bagatelles." It will take her all over the US and into Canada.
"It's about damned time," she said of finally getting back on the road. "I've been tapping my toe since April 2020."
Kenosha music fans, we can consider ourselves lucky that I-94 connects Chicago and Minneapolis. McKay's appearance here is sandwiched between two icon venues in those cities — Old Town School of Folk Music and Dakota, respectively. Tickets for the 8:30 p.m. show are $25, available online and at Kenosha Creative Space, 624 57th St.
Asked what brings her to town, McKay's answer was characteristic of her outlook.
"Well, I've never been to Kenosha and I'd like to see it anyway, so it's nice to have a show there," she said. "It's good to try new things."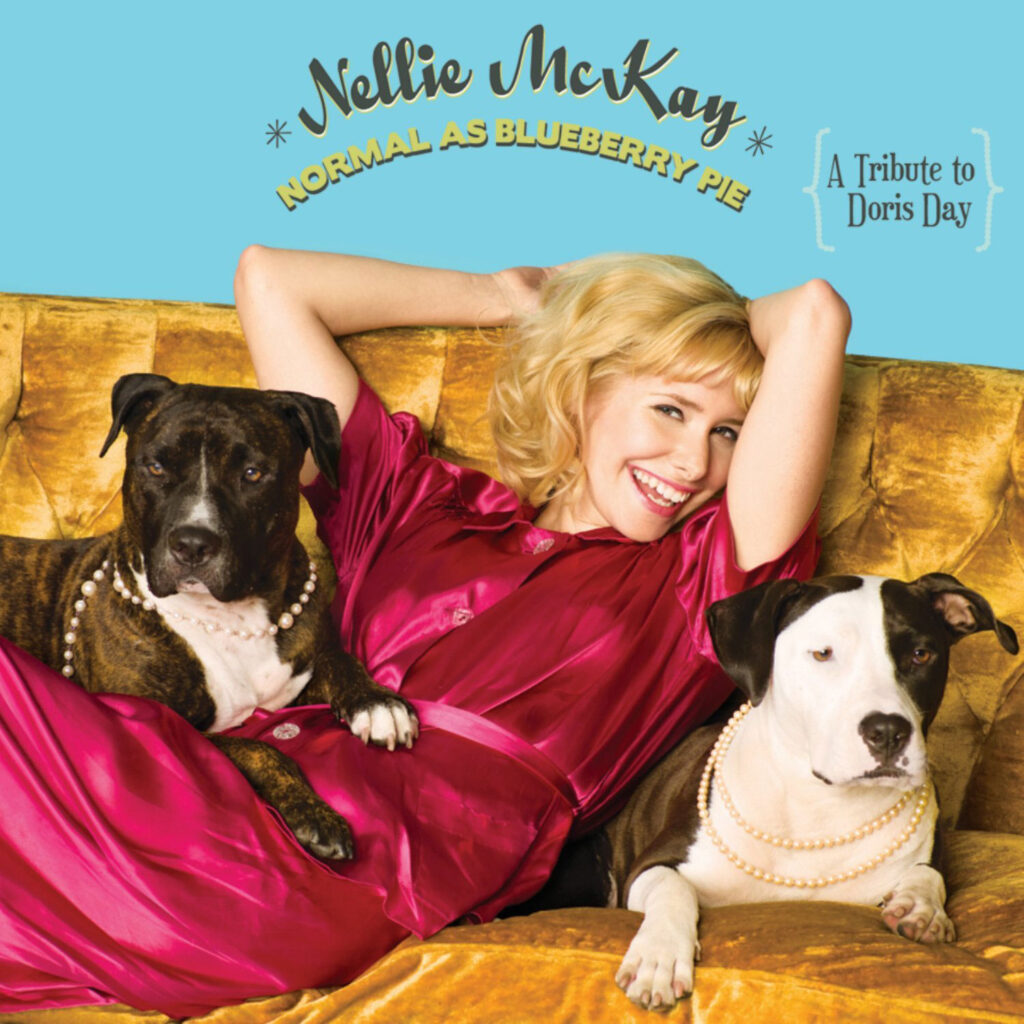 McKay has played with and without a band, but Saturday it will be a one-woman show, accompanying herself on multiple instruments including ukulele and harmonica.
"I like playing with a band, but they eat too much," she quipped.
Every show is a journey, with McKay's ever-changing set list and versatile vocal style. Her voice has been described as both smoldering and lilting, and she somehow manages to do both. Sometimes she's a torch singer, sometimes she's joyfully jangling along with her ukulele.
McKay turned 40 just a week ago, but that's immaterial; as an artist she is ageless. By appearance, she looks much younger. Conversely, her musical roots run deep in the old-school direction. While still in her 20s, McKay released an album of Doris Day covers called "Normal as Blueberry Pie: A Tribute to Doris Day." One of her collaborations with the legendary Emerick was the album "My Weekly Reader," a collection of 60s/70s covers including iconic hits like "Red Rubber Ball," "If I Fell," and "Don't Let the Sun Catch You Crying."
What made McKay decide to go down that rabbit hole?
"It's hard to beat those melodies from the past," McKay said. "There's a reason that people keep going back to them. It's nice to have an appreciation of the past.
"If anything, I don't know much past 1970, so I guess I have some catching up to do that way," she said.
McKay brought in some truly classic references to her eclectic song choices from bygone eras.
"With help!" she said. "I guess left to my own devices I wouldn't make the best choices. I've always depended on the kindness of strangers."
While it seems like there's nothing she can't do, McKay offered an example of a song she loves that just wasn't a good fit when she was considering songs for the "My Weekly Reader" album.
"When we were working on the 60s album we looked at that song 'War,' she recalled, breaking into the Edwin Starr hit from 1970. "War, Uh! What is it good for? Absolutely nothing … "
"Yes, it might be hard for me to pull off musically," she laughed. "But it's a great song!"
She recalled working with Emerick on that album as well as her debut, and experiencing the magic he brought to the process.
"Geoff always had a reverence for the music and for the technology," she said of Emerick. "The Neve console, which he recorded the Beatles with, he approached it like it was an object from outer space, and he was just getting to touch it for the first time.
"He had a great reverence for the magic of being in the studio. And he was a delight. He'd do things like put a roll of masking tape on his head and say 'look at me, I'm a fairy princess!'"
How did she manage to land one of the businesses most revered engineers for her debut?
"We just asked!" she said.
McKay also cited influences that might not be household names, but are well known in the music community and near and dear to her heart. One in particular strikes a chord with Nellie is her friend Dave Frishberg, a jazz vocalist and pianist who hailed from St. Paul, Minn., and passed away in November at age 87.
His songs have been performed by scores of famous artists over the years, but one composition in particular will resonate with anyone who once learned along with Saturday morning television. Frishberg wrote "I'm Just a Bill," the catchiest civics lesson ever, made famous on Schoolhouse Rock.
"He was a true artist and friend, and so underappreciated," she said. "I'll probably do a song of his in my show."
McKay's compassion goes beyond the world of music. She is an outspoken opponent of the war in Ukraine, a staunch supporter of human rights, and a recipient of PETA's Humanitarian Award and the Humane Society's Doris Day Music Award in recognition of her dedication to animal rights.
Despite her success across so many genres and endeavors, McKay remains committed to the goal that is directly in front of her each time she takes the stage: Putting the audience first.
"You have to just be on the road when you're on the road," she said of her dedication to this tour. "We have to please. We don't know what people came to see, how far they traveled or if they had to get a babysitter for the night."
No matter what brings people to her show, McKay shares the audiences' gratitude for the opportunity to see live music once again.
"Yeah, I hope it makes us value each other," said McKay, who strives to keep individuality and creative spirit alive and well. "We have to keep our humanity."
More information McKay's career, discography, videos, and tour can be found on her website.