The Restaurant:
The Buzz Cafe, 5621 6th Ave., is a hip downtown cafe with a large selection of craft beer and wine in addition to standard cafe fare.
The Featured Dish:
Buffalo Chicken Wrap — Sliced chicken, bacon, buffalo cream cheese, blue cheese crumble, buffalo sauce, and diced celery in a flour tortilla.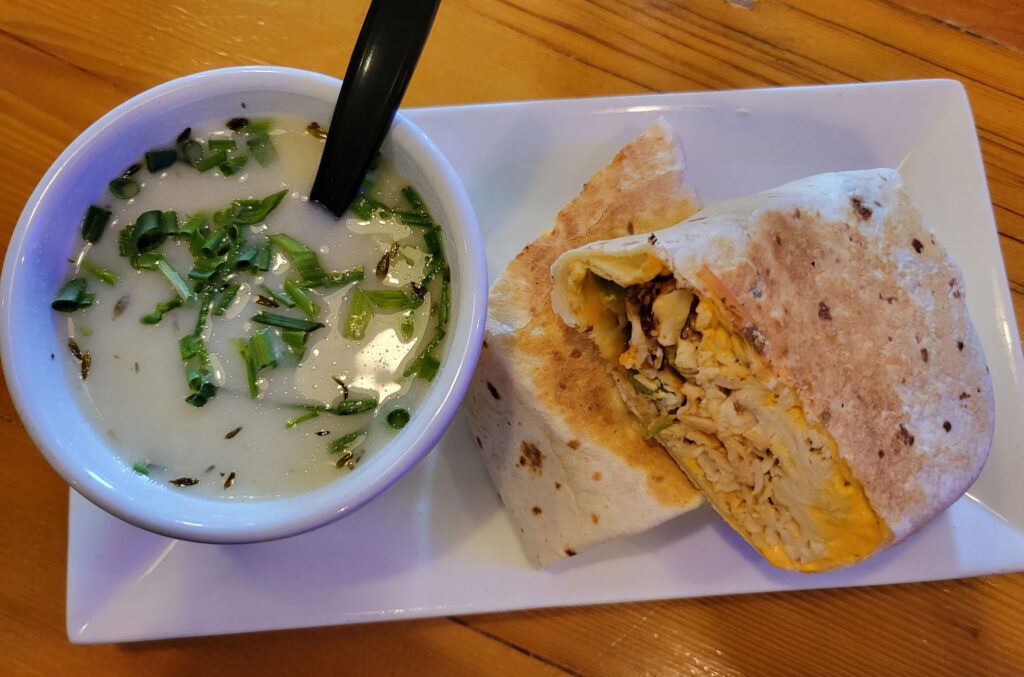 The Flavor and The Story:
The Buzz Cafe is the downtown location for liquid refreshment.
This unique cafe is part coffee shop, part beer bar, part wine store, and all delicious.
Beyond their beverage offerings, The Buzz features a rotating menu of sandwiches, salads, baked goods, and charcuterie.
The menu changes seasonally, keeping flavors and ingredients fresh. 
While this has proved challenging to pick an item with longevity to write about, a new addition to the menu has all the makings of a mainstay.
The Buffalo Chicken Wrap is everything you want out of buffalo chicken wings, but handheld, portable, and easier to eat on a lunch break.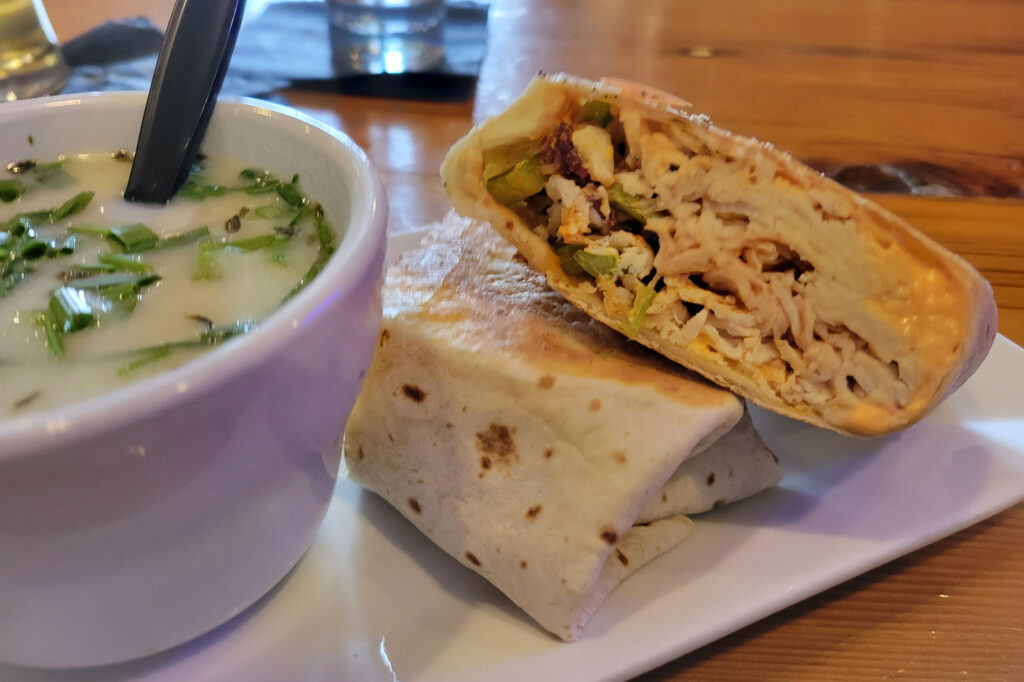 The roasted and sliced chicken is lean but flavorful on its own, creating a great base for additional sauces and seasoning. 
Surrounding the chicken breast is an assembly of powerful flavors that balance each other in each bite. 
The buffalo sauce and buffalo cream cheese might seem like they'd be overpowering, but the crew at The Buzz do a great job of applying these ingredients with expert moderation, leaving the flavor present in every bite while keeping the heat level low. 
The blue cheese crumbles do a great job of replicating the cooling sensation of dipping your wings in blue cheese sauce.
The standout ingredient here, though, is one I wouldn't think would make much of a difference — the diced celery. 
While I see the tie-in, personally, I never eat the celery sticks with my wings. 
In this sandwich, however, the small pieces of celery bring depth and texture to the bite and truly bring the experience together. 
The Buffalo Chicken Wrap is available every day for $12.99 and includes your choice of potato chips or pasta salad. You can upgrade to a cup of soup for $1 more.
The Buzz Cafe is currently open for dine-in and also accepts carryout and online orders. You can view this dish and the entire menu at BuzzCafeKenosha.com.