In this age of specialization among high school athletics, Bradford junior Keany Parks definitely is a throwback.
And he's definitely making quite the name for himself.
In the span of just a couple weeks late last month and into early April, Parks earned Most Valuable Player honors at the Under Armour All-America Camp in Obetz, Ohio, then picked up the long jump title at the Wisconsin State Indoor Track & Field Championships a couple weeks later at UW-Whitewater.
For his efforts, Parks has been named the Kenosha.com Kenoshan of the Week.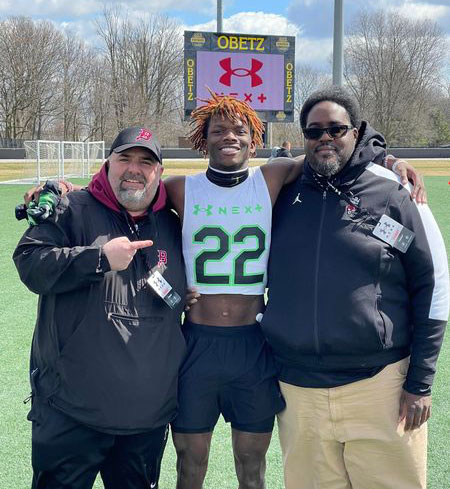 The Under Armour All-America Camp gave Parks and his fellow athletes a chance to show their skills in a high-profile setting, he said.
"It was great," Parks said. "They had their own stadium for the camp. It's super nice. It was a great experience. They gave us cleats, gloves, they gave us a lot of Under Armour stuff. It was an overall great experience with the coaches there."
Those coaches that worked with all the campers included former National Football League players, which only added to the experience, Parks said.
"It was great, just listening to what they had to say, both the good and bad things about me, what I can adjust and can be better at," he said. "It's always good to have the pros looking at what you're doing."
Coming from Bradford, with not only aspirations to play at a high level in college — Parks already has made several visits to places like Iowa, Iowa State, Wisconsin, Northern Illinois and Ball State — but to hopefully advance to the NFL leads to a logical comparison to two former very famous Red Devils.
And of course, those are Melvin Gordon and Trae Waynes, who once suited up in the cardinal and black like Parks.
Parks obviously is well-aware of both current NFL players and what they have done, but in the same breath, he's looking to carve out his own path moving forward.
"Everybody knows Melvin and Trae, but I try to remind myself that I'm Keany Parks, and I want to be better than them," he said. "I want to be the next best thing, and everybody to say my name how they say their names.
"It's respect to them. I've studied them. We thank them for setting down that path, that legend down at Bradford."
Track success
The football honor came on the heels of the state indoor title in the long jump for Parks, who also competes for the Red Devils on the hardcourt during the basketball season.
Parks landed a jump of 23 feet, 2 inches to bring home the title.
"That felt great," he said. "Falling short last year as a sophomore, I had that mentality coming back this year there was no way I was going to lose. That's just the mentality I have to keep going and carry into the outdoor season."
Competing in both track and basketball definitely paid dividends for Parks on the gridiron, he said.
"It keeps my knees up, little stuff like that, being more explosive," Parks said. "The same thing with basketball. I love to do something all year-round. It helps a lot with my leadership role. I'm around a different group of guy each season, with building bonds, being in a new environment, stuff like that."
Looking ahead
With those two achievements now in his back pocket, Parks has his sights set on his senior year on the gridiron.
Before that happens, though, there's that college decision looming for Parks, and he hopes to have that in place before the 2022 high school campaign kicks off.
While there's stress associated with picking the perfect college for both football and academics, Parks said he's enjoyed the adventure to this point.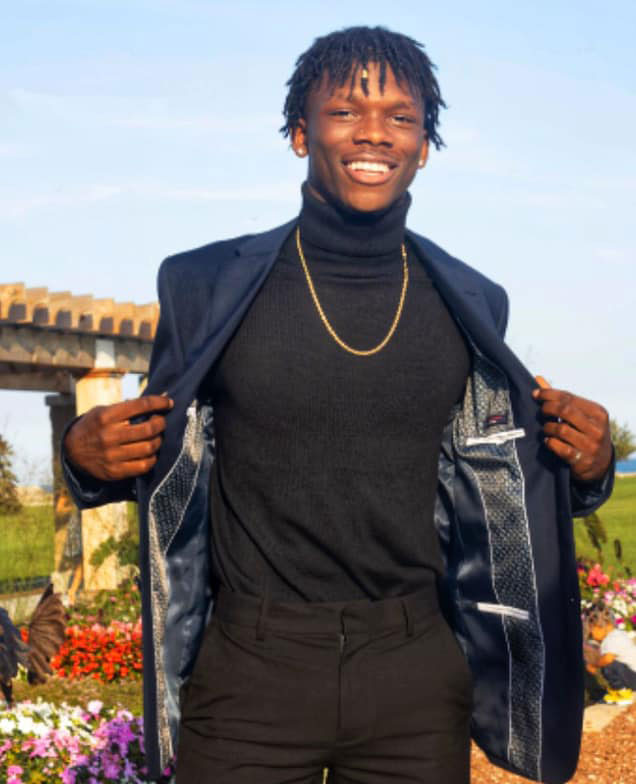 "It's definitely fun for the most part," he said. "There's hard parts about it, but it's usually nothing but smiles and great times because everything I'm working for is starting to pay off. It feels pretty good. I just have to keep working, keep my foot on the gas. You can't stop and never be satisfied."
Parks is coming off a junior campaign that saw him named the Southeast Conference's Back of the Year after he rushed for 810 yards on 135 attempts and eight touchdowns and caught 20 passes for 360 yards and five scores.
He's excited to spend one more season as a Red Devil before he moves onto the next chapter.
"I'm just looking to lead my team out there, be the best that we can be," Parks said. "We're losing a lot of guys (from last year), so being one of the oldest, everybody is looking up to me. That's going to be new. I'm excited to do that. Weight-room numbers are looking great. I'm just looking to have a great senior season with my guys."
NOTE: To nominate a Kenoshan of the Week click here or email Andrew@Kenosha.com.