God, I love this place.
I mean I could live at Tenuta's Deli. I lived on the north side from 1994 to 2003, and I used to be in Tenuta's once or twice a week. Now that I live downtown, it's more like two or three times a week. I joke about backing up a truck and filling it, but I could do that.
Opened by John Tenuta on April 1, 1950, Tenuta's Deli has occupied the same southwest corner of 52nd St. and 32nd Ave. ever since. John and his wife, Lydia, ran the small corner store that served malts and sundaes, with a small deli and a single aisle of groceries. John's only son, Ralph, became the name that most people associate with the store. Ralph, who died on Jan. 15, 2020 at the age of 87, was retired at the time.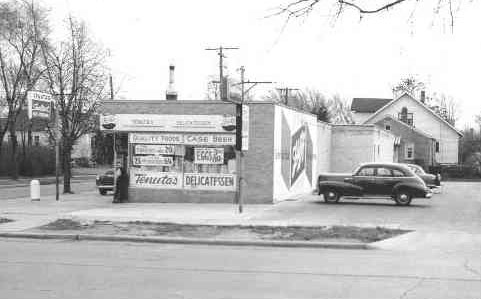 Ralph was a Kenosha icon, who I was lucky to know. Not that we were close friends or anything, but anybody in his store was really a friend of his. He and I knew each other through Carthage College (where I worked for 23 years) and from my frequent visits to his deli.
Ralph and his wife of 55 years, Margaret "Margie" (Landre) Tenuta, were longtime members of St. Mary Catholic Church. Ralph was involved in countless boards and committees. He was a Carthage trustee for 25 years and 2006 recipient of the Carthage Flame award. He was also instrumental in establishing the University of Wisconsin-Parkside, and he was honored by the school with its UW-Parkside Lifetime Recognition Award in 2008.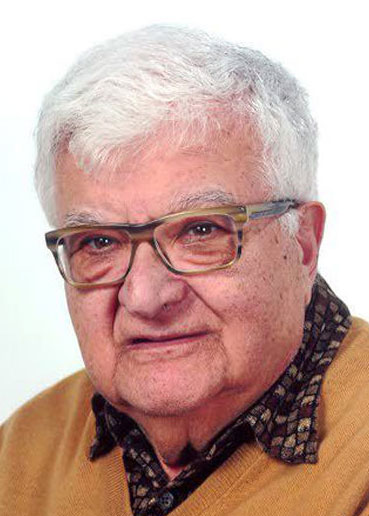 Ralph was a member of both the Kenosha Area Chamber of Commerce and a charter member of the Kenosha Area Business Alliance and was awarded "Person of the Year" by both organizations. He was a charter member and founder of the Kenosha Boys and Girls Club, Kenosha Rotary West and the 52nd Street Businessmen's Association. Ralph was a founder of the American State Bank, served as chairman of its board of directors and remained on the board following the bank's acquisition by Johnson Bank. He also served for 20 years as chairman of the Wisconsin Banking Review Board.
After Ralph, a third generation of Tenutas has been involved to various degrees in the operation. All the siblings helped in the store from the time they were old enough to sort bottles and sweep the parking lot. Today and for the last 20 years, Ralph's son, Chris, has owned the store.
Here's my take on the various "departments" at Tenuta's, generally moving from left to right as you walk in:
Cigars
I hate cigars, but I'm told that Tenuta's selection is first rate.
Beer
Outside of Woodman's Market, nobody in Kenosha has a better selection of craft and imported beer than Tenuta's. If you stop and consider that Tenuta's has 14,690 square feet of space, while Woodman's clocks in at an incredible 252,345 square feet, the beer that Tenuta's crams into two aisles is a remarkable accomplishment.
If you shop there regularly, you've probably already noticed the occasional closeout beer in the second aisle.
Sometimes, it's a handful of six packs that have just been on the shelf too long. Sometimes, I think the distributor has its own closeouts that they offer Tenuta's.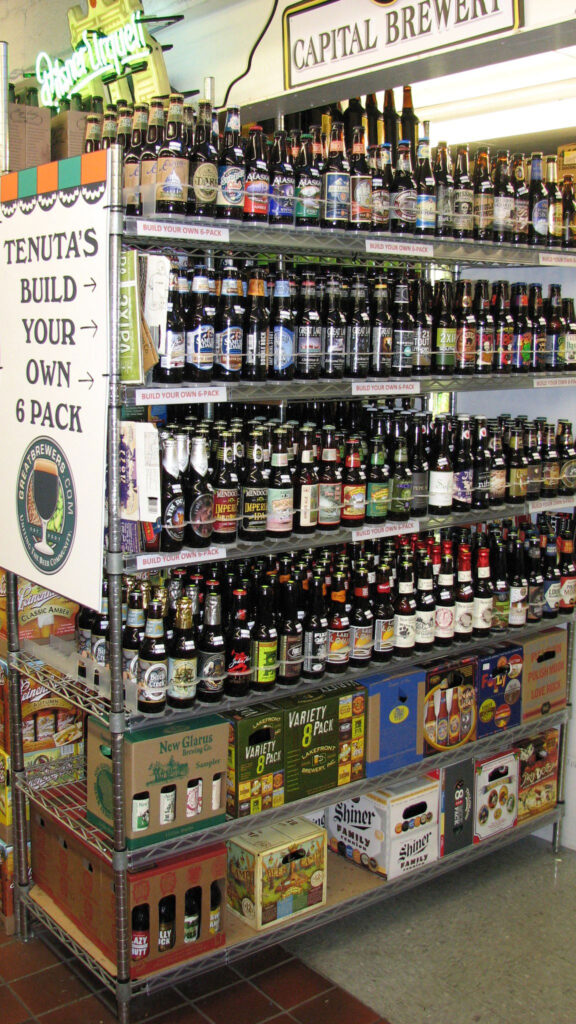 Recently, I found a 12-pack sampler from the Alaskan Brewing Company that included their well-known amber ale, along with a Helles Style Ale, a Kolsch Style Ale plus an India Pale Ale — all for $5.99.
I have to warn you that the really good deals don't stay around long. I went back four days later looking for more. There were four left, and I was lucky.
Tenuta's also sells a full array of keg beer.
Wine
Tenuta's regular selection of wine in the front of the store could be described as wide, not deep, and with few particular bargains. However, I'm very fond of their "red dot" selection in the back of the store (buy one, get one free). This is an eclectic collection. Depending on price, of course, the "red dot" stuff can also turn over pretty fast, so you need to keep checking in.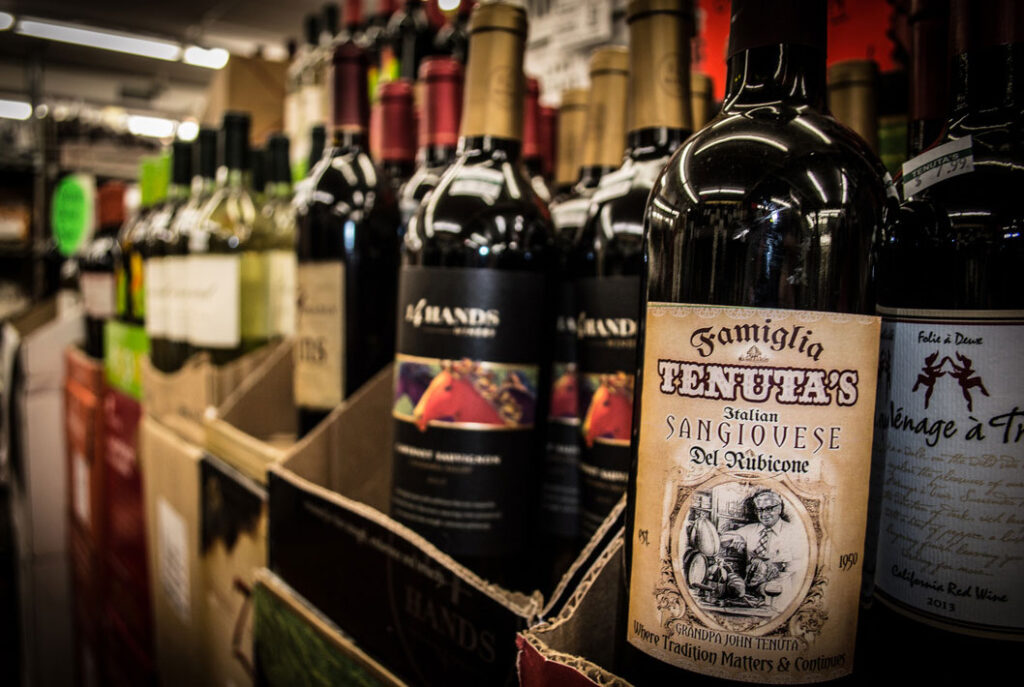 It's a great place to find inexpensive items from Chile, Argentina and sometimes Australia. Spanish wines turn up sometimes. In fact, there's 2015 Campo Viejo Rioja Reserva at two for $20 that's not moving very fast, but it's very good. I just bought more.
Here's what else is in my wine cooler, from Tenuta's, at the moment, and remember the prices are buy one, get one free. If you're a white-wine drinker, I apologize, but all I drink is red:
2015 Artes Del Sur Malbec from Argentina, $12.99
2017 Astica Malbec from Argentina, $8.99
2015 Terlato and Chapoutier Shiraz from Australia, $8.99
2017 Rodney Strong Sonoma County Cabernet Sauvignon from California, missing a price sticker
2019 DeLoach Reserve Cabernet Sauvignon from California, $12.99
2018 Cono Sur Reserve Pinot Noir from Chile $9.99
2018 Barossa Valley Estate Shiraz from Chile $12.99
2018 Léon Roux Beaujolais Village from France, $12.99
2018 Cavit Pinot Noir from Italy, $8.99
Liquor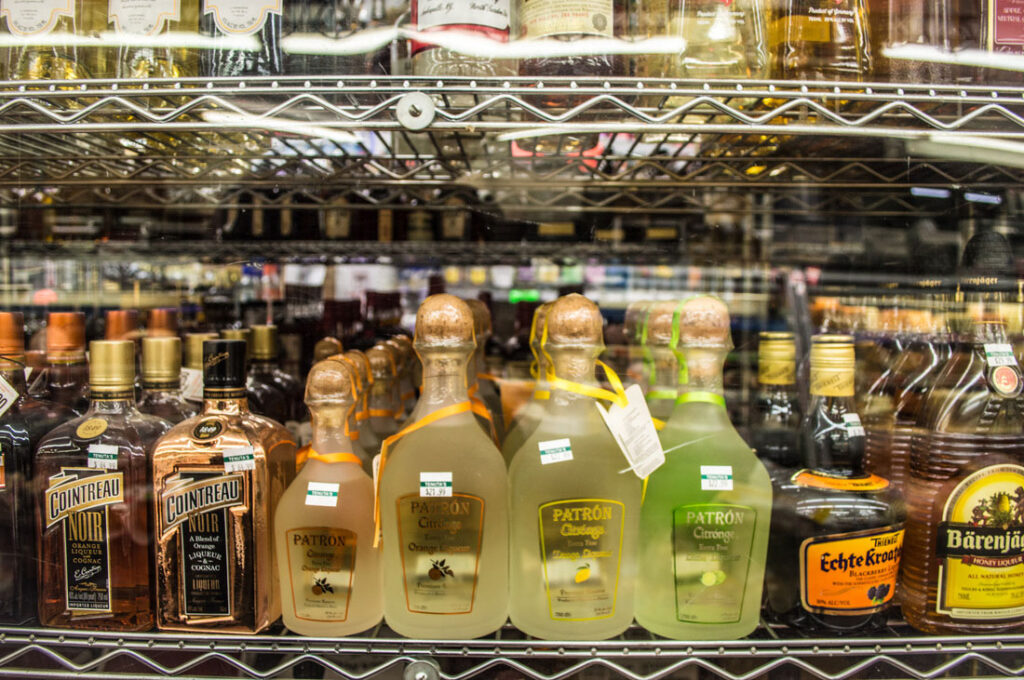 My liquor collection dates to the 1970s, so you can see I don't buy much. I have no reason to doubt the breadth of Tenuta's liquor selection, and I have to say that when I got the taste for a real Mai Tai recently, the only place in town I could find orgeat syrup was along Tenuta's back aisle.
Nuts on 52nd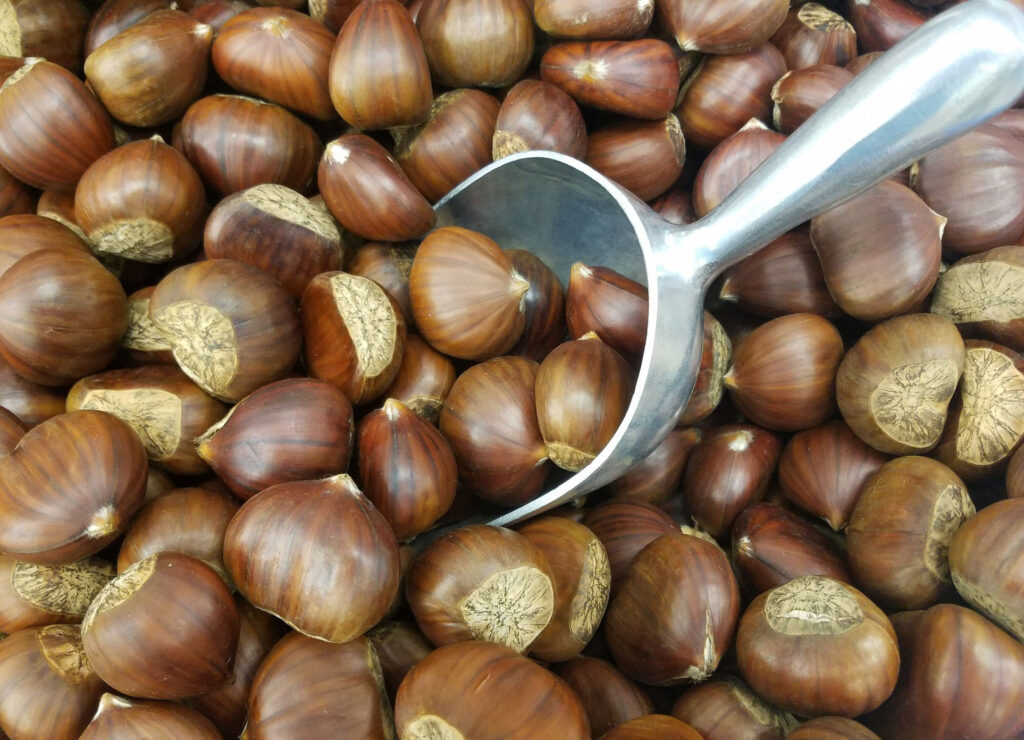 Tenuta's has a lot of nuts and dried fruit. It's not Nuts on Clark, but they have a lot, both raw and roasted. I love their roasted cashews, roasted peanuts and raw pecans. If you make your own pesto in the summer, this is the place to find pine nuts.
Imported Coffee and Teas/Cooking Gear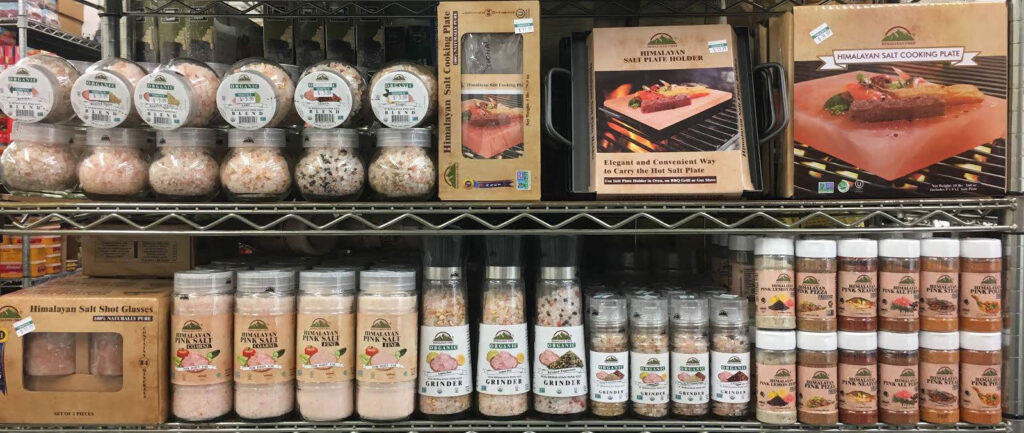 There's a nice selection of both along the back aisle. The cooking equipment is mostly Italian and geared toward pasta making, but it's an interesting collection of gear. My metal Kosher salt container, which I first saw on Alton Brown's television show, Good Eats, came from here. It's cool, and I had to have one.
Deli Counter
What can I say about this? This is simply the finest deli counter in the state, maybe the best one in the Midwest.
Parma prosciutto or Serrano ham, two of the greatest pork products in the world? Both here at competitive or better prices. You know what else? Somebody has trained the deli staff how to correctly thin-slice prosciutto and Spanish ham so it's nearly transparent. Perfect.
Salamis and every other cold cut imaginable? Yes, of course.
House-made Italian sausage, hot or mild? None better than I know of.
Buffalo mozzarella, Bulgarian feta in brine? My mouth is watering.
Salads? Of course — about 15 varieties.
Bread? Plenty of it.
Prepared foods? Oh God, there's nothing in that section that I wouldn't take home, heat up and devour.
Just to the right of the prepared foods is an incredible display of cookies and cannoli. Drop the gun — bring the cannoli.
Sandwiches? Now, you're at the sweet spot. The Muffo-lotta, also known as an Italian sub, is my personal favorite, but I know people who will jaywalk across 52nd St. for their roast beef and au jus.
Paninis? Lots of them. In the summer, all the sandwiches morph into Tenuta's sidewalk hot dog and sausage emporium, which you can smell for blocks. My personal outdoor favorite? Mild Italian sausage with eggplant.
Cheeses
For a store with so many strong points, the cheese selection might be the strongest of all. What I really like are the different price points for the classic Italian cheese, Parmesan.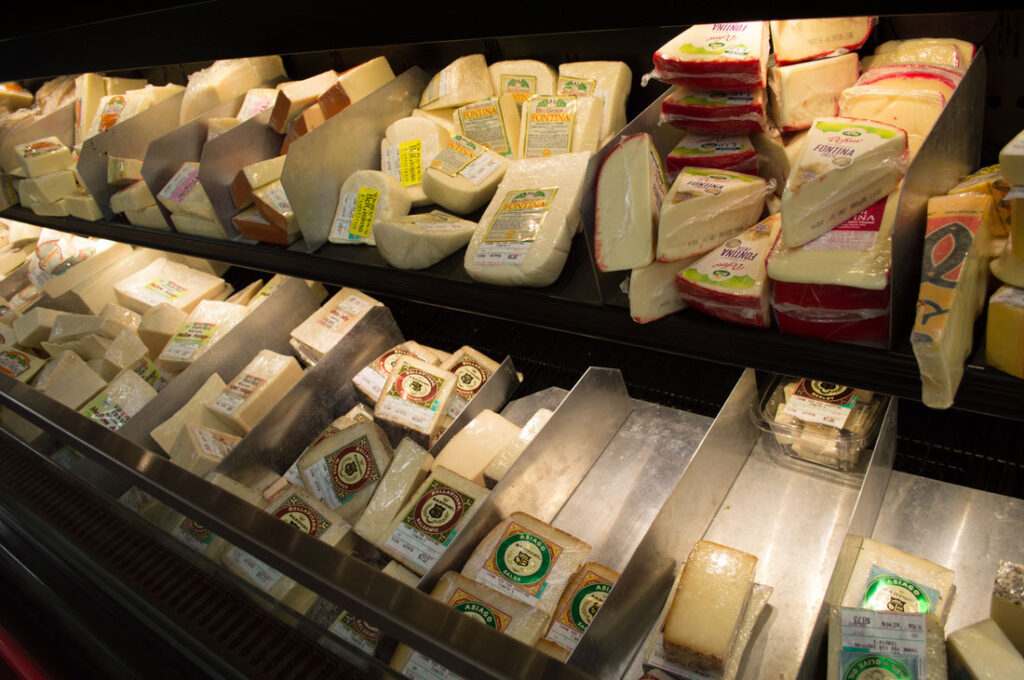 You want the best of the best? They've got real-deal, imported Parmigiano Reggiano, and it doesn't get any better than that. Next price level down, but not very far, is Grand Padano, which is aged a little less and costs a few bucks a pound less. Both of them are fantastic. I use them both for pasta, but the truth is, I could take a piece of either and inhale it in 15 minutes. There's also a terrific Wisconsin product called Stravecchio Parmesan.
Pecorino Romano? Plenty of choices, along with all kinds of mozzarella, provolone (check out the giant whole one by the deli counter), asiago, fontina and even hard-to-find Spanish Manchego. If it comes from a cow, a sheep or a goat, it's here.
One aisle over are most of the non-Italian imported cheeses and a small but important Wisconsin selection. Among the latter are a couple of things from Shullsberg Creamery, located in the cute little town of Shullsberg. Their cheddar is really good but maybe not as good as Tenuta's private brand aged cheddar, which comes in three, five, eight, 10, 12 and even 15-year-old chunks. If you've never had an aged cheddar, you need to spoil yourself.
Salami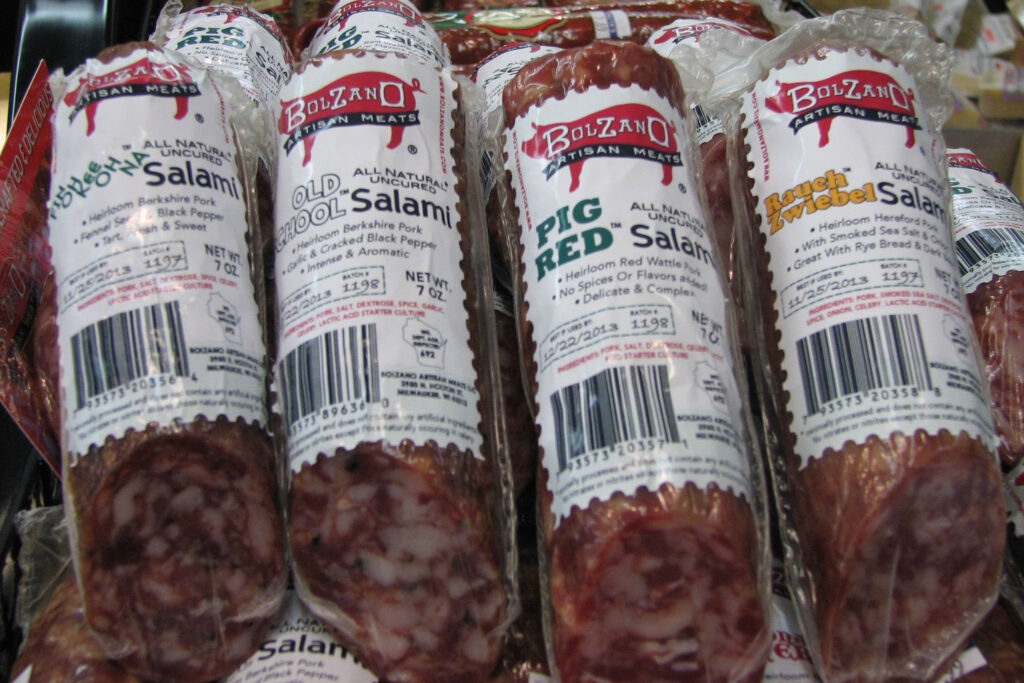 There are so many salamis and soprasettas in this store, they have their own aisle and an overflow section. The main area is in back, behind the deli kitchen and in front of the nuts, but there are a lot more in front of the deli with the cheese.
Baskets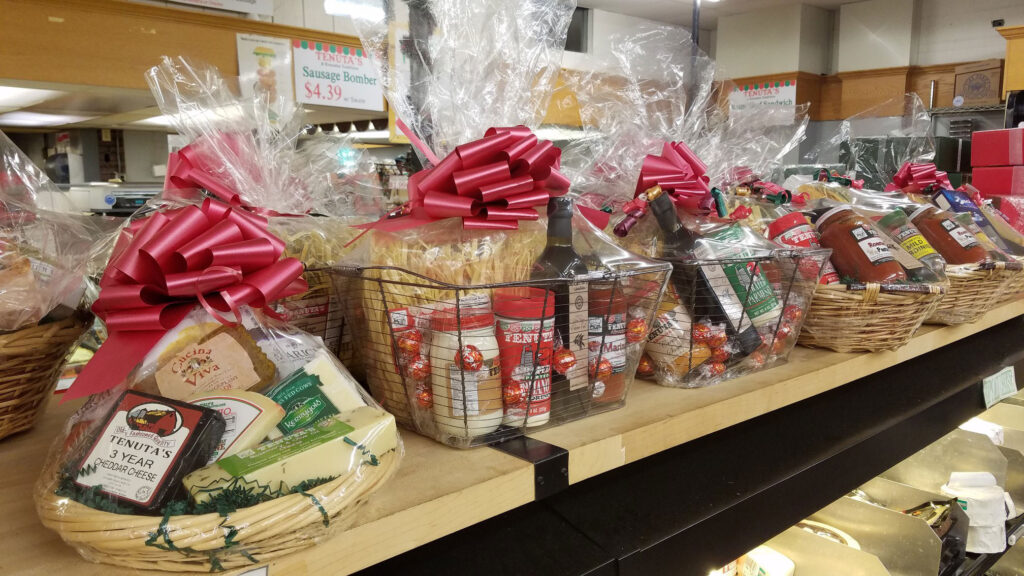 A nice present is a Tenuta's holiday basket for Easter or Christmas. They have plenty around the holidays, and they'll even do custom baskets with anything you want.
Candy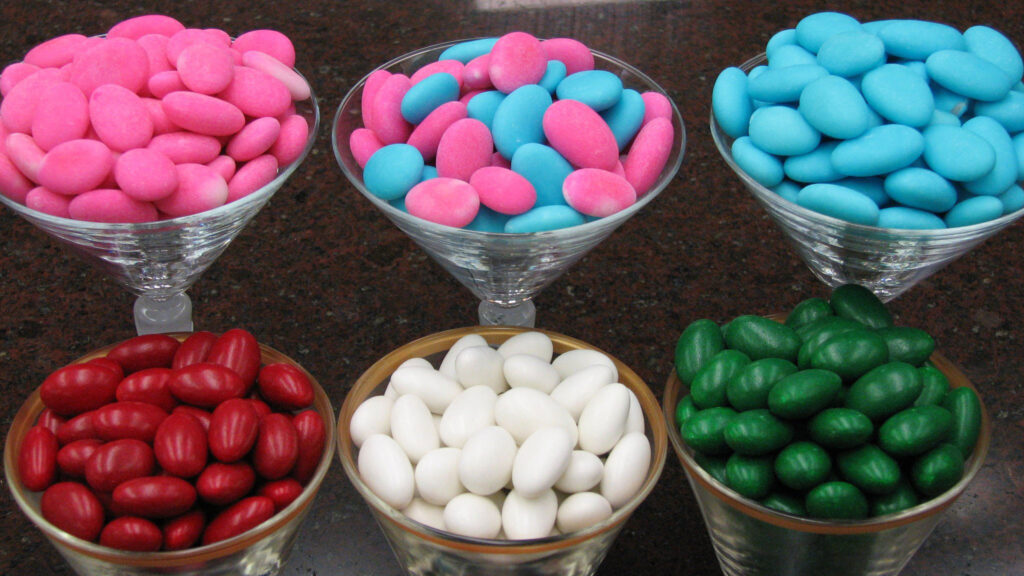 It's a little hard to get a handle on how much candy Tenuta's stocks, since it's spread over several aisles and along one of the checkout lanes. There's lot of Tenuta's private-brand candy among the collection. They used to carry a line of the Callebaut brand of Belgian chocolate, which is prized among professional confectioners and bakers, but I don't see it anymore. Too bad. Maybe it's a supply-chain issue — there's a lot of that going around.
Pasta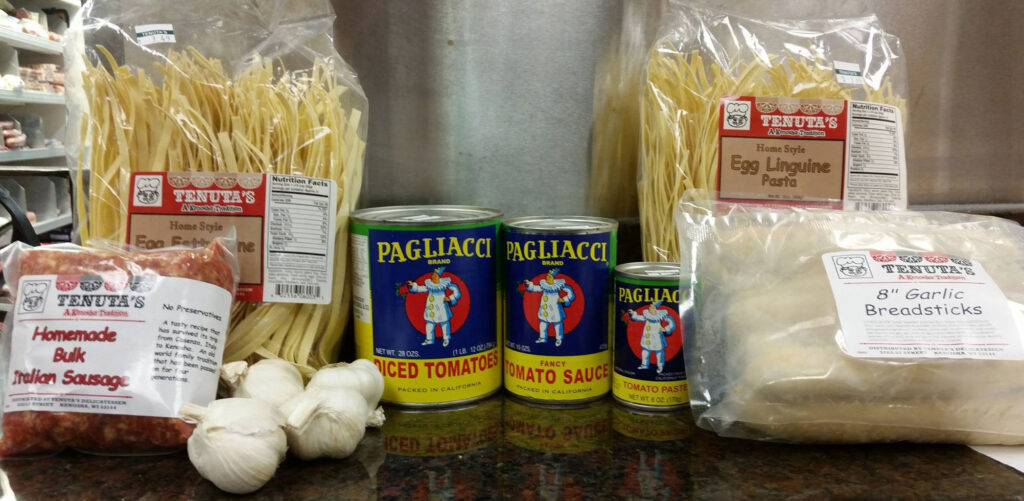 Quite simply, this is the broadest and most-complete selection of dried pasta I've ever seen.
Their go-to brand is Granoro, which is one of Italy's largest pasta manufacturers. They also carry well-known brands like De Cecco and Barilla, along with at least a dozen other brands. If you can't find the shape you're looking for here, it's probably not made.
Rice, Flour, Polenta, Olives and Frozen Food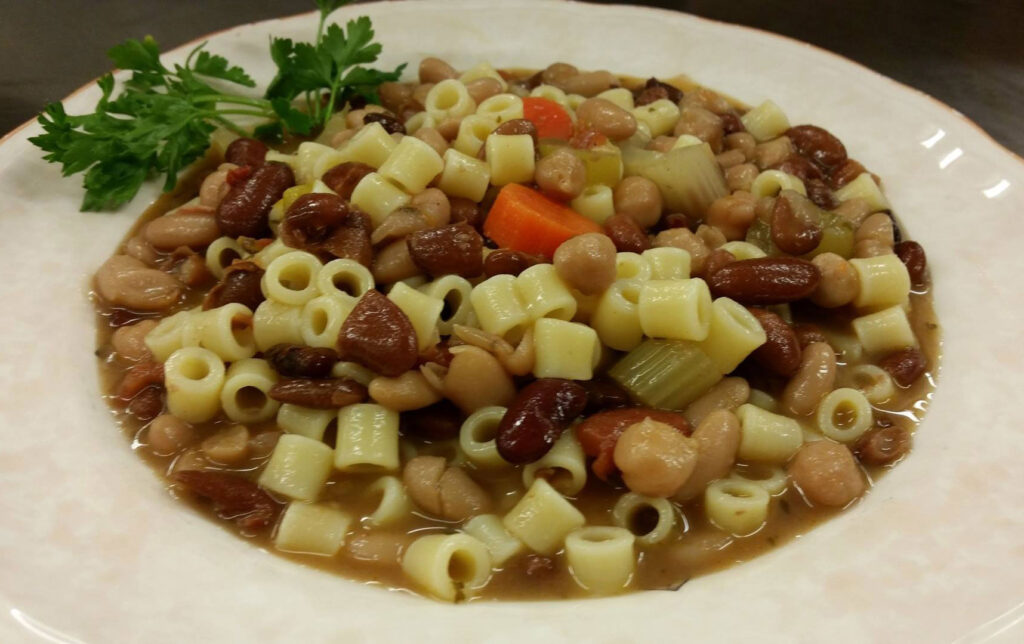 In the same aisle as the pasta is a nice selection of Arborio or risotto rice, Italian "00" flour (a must for any homemade pizza makers), farina flour and a bunch of different polentas.
Across from the pasta are the imported, non-Italian cheeses, the Wisconsin cheeses and plastic containers of olives. The Kalamata and the oil-cured olives are my olives of choice. Also across from the pasta are a couple of stuffed freezer cases with prepared foods and other frozen products. My wife swears by the Italian Wedding Soup.
Groceries
Finally, there's two aisles of groceries.
Here, you'll find canned seafood like clams, oysters, tuna, sardines and anchovies, crackers, mustards, jams, a really thorough collection of dried herbs and spices, including a whopping 15 kinds of sea salt, dried and canned beans, condiments of all kinds, pickles, giardiniera, minced garlic, jarred olives, a great selection of San Pellegrino sparkling drinks, lots of olive oil (of course), dozens of vinegars, half an aisle of canned tomatoes, including the prized San Marzano, jarred pasta sauces of all kinds, peppers, capers, all that stuff.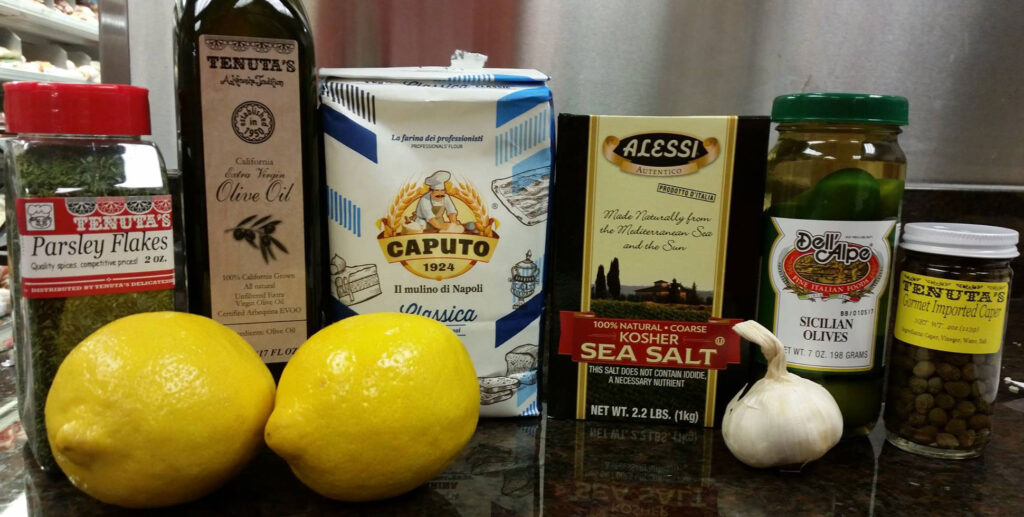 I buy a lot of canned tomatoes here, nowhere near as much as some people, but a lot. I also love the little tubes of tomato paste and anchovy paste, both of which save me from opening (and ultimately losing) a can of the same.
New to Tenuta's and very special to a lot of us is a selection of products from Kenosha's Elsie Mae's Canning and Pies, including pies and jarred products. Way to go, Chris Tenuta, for supporting a local food producer who is missed downtown. Really missed.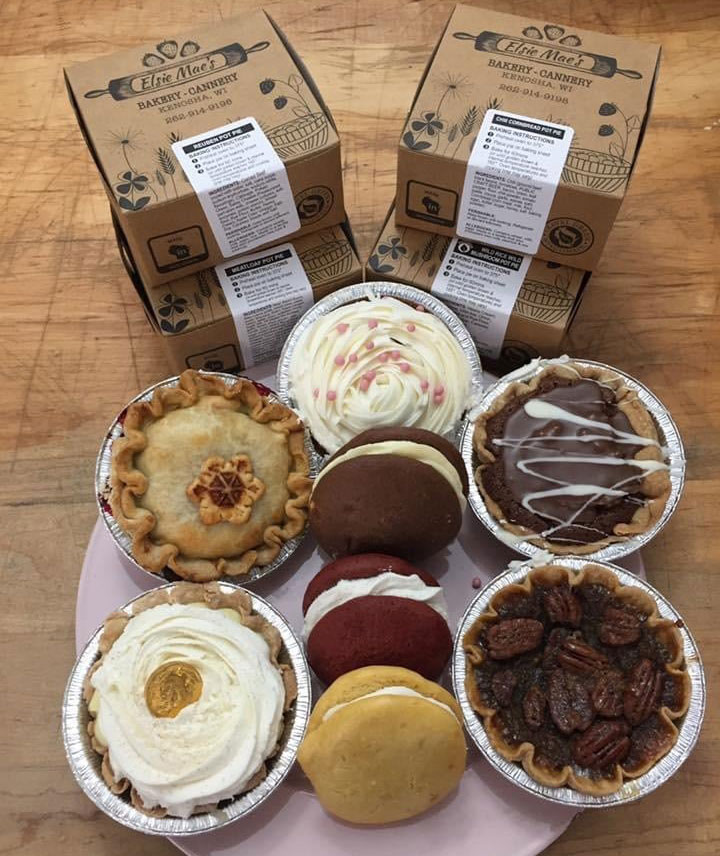 If you're already a Tenuta's shopper, there's probably nothing in this article you didn't know about. If you're not a Tenuta's shopper, you need this, all of it.
In my opinion, Tenuta's Deli is Kenosha's No. 1 crown jewel, and we're really lucky to have it.
Go now — I am.