The Restaurant:
La Fogata, 3300 Sheridan Road, is a Mexican American restaurant featuring fresh margaritas, friendly service and a year-round patio.
The Featured Dish:
Cali Style Burrito — A large flour tortilla stuffed with slow-roasted pork shoulder stewed in tomatillo salsa, refried beans, rice, and chihuahua cheese. Topped with more stewed pork and more melted chihuahua cheese.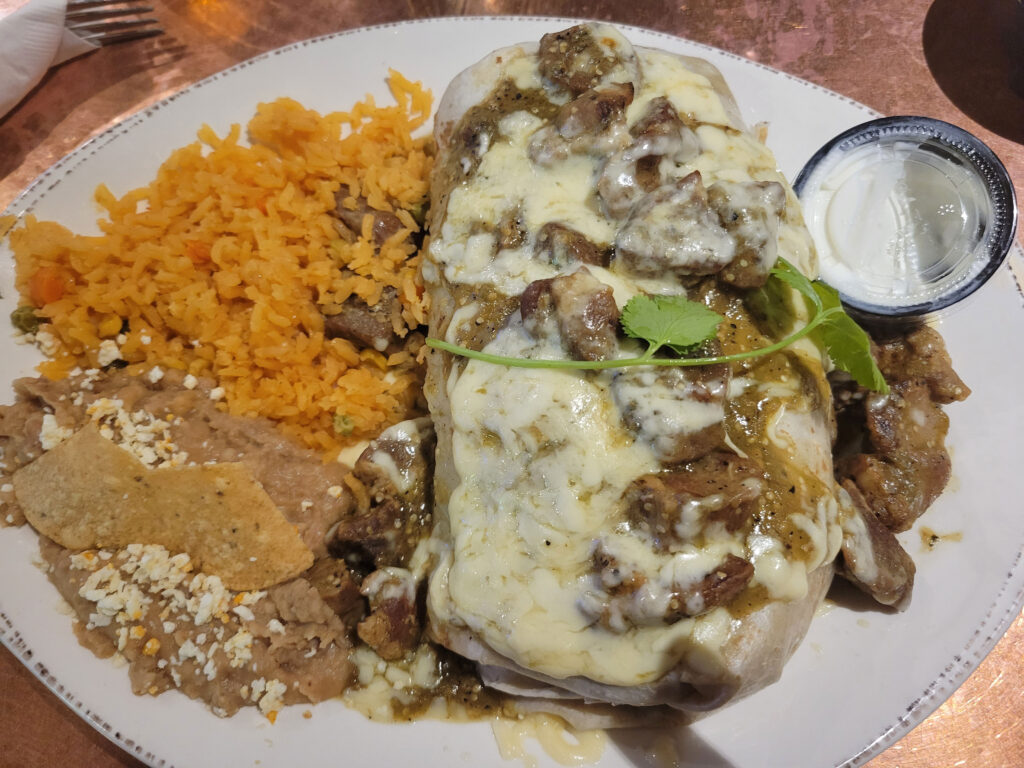 The Flavor and The Story:
La Fogata is one of Kenosha's most beloved restaurant locations and offers a gigantic menu filled with Latin flair. 
The most famous item on the menu is the Pollo Gordo. However, don't let the popularity of one dish cause you to miss out on the rest of their delicious offerings. 
One such gem is the Cali Style Burrito.
This dish is easy to miss on the physical menu due to being placed at the bottom of the page below all of the other burrito offerings. 
If you're craving a burrito, it's well worth skipping to the end of the menu page to check out this well-wrapped wonder.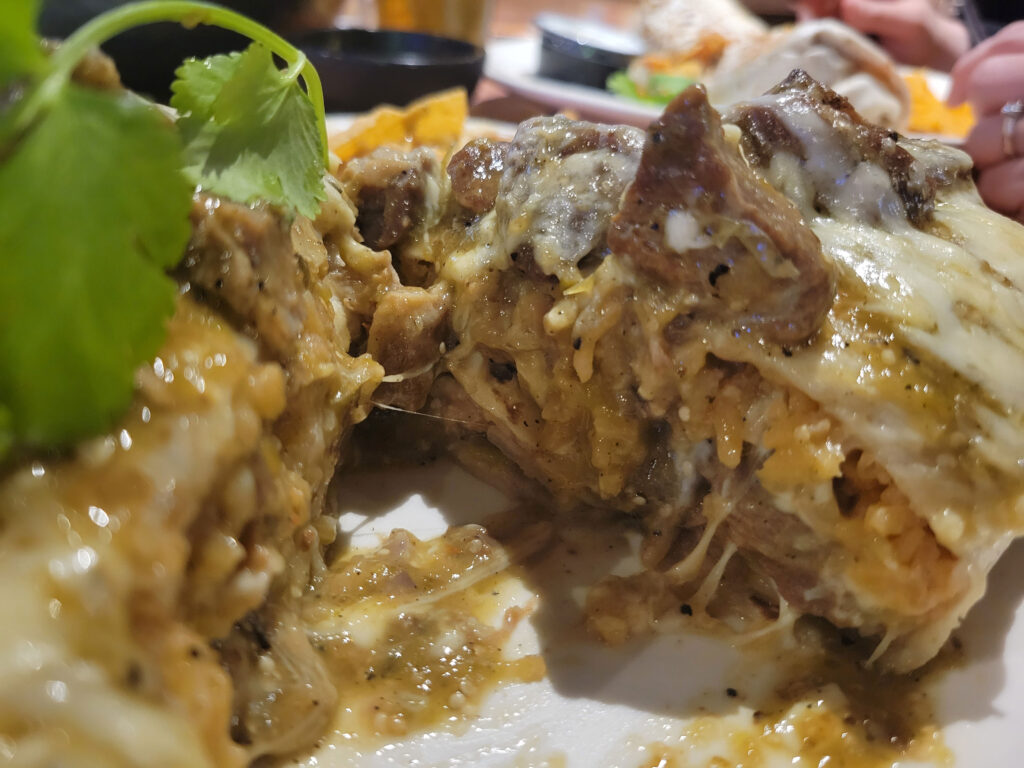 First, the burrito is massive. I've heard of burritos the size of your head, but this one takes it quite literally.
I didn't get out the measuring tape, but the dimensions might actually out-measure my noggin. 
We all know that size isn't everything though and, if anything, it's the least important part of this dish, other than the pleasure of eating it again for lunch tomorrow.
The stewed pork is spectacular.
Savory, succulent and incredibly tender with complex flavor derived by combining the salty meat with fresh, acidic tomatillo. 
All this flavor wrapped up and then topped in tons of tomatillo salsa and even more stewed pork makes for a unique and incredible flavor experience.
The Cali Style Burrito is available every day for $16.49 and includes a side of rice and beans.
La Fogata is currently open for dine-in and also accepts carryout and online orders. You can view this dish and the entire menu at EatAtLaFogata.com.