Have you seen it yet? It's none other than Lakeshore Pedal Tours' quadricycle and it is a blast!
Lakeshore Pedal Tours opened last summer and is already back on the road offering their unique party on wheels. Riders are allowed to bring three cans of their favorite beverages, foo, and their own music to make the ride their own.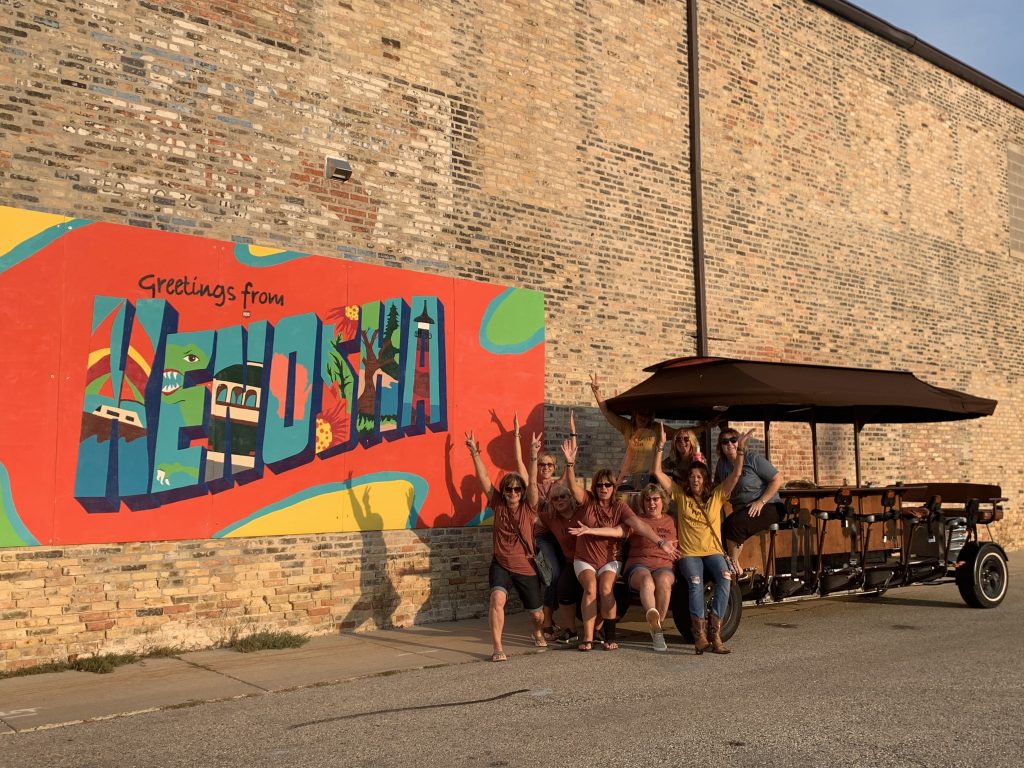 Originating in Europe, quadricylces have become very popular in cities across the nation. Kenosha is an ideal location because we have a beautiful lakeshore, a vibrant downtown, a thriving live music scene and great variety among local bars. Lakeshore Pedal Tours will make suggestions of where to go and has drink/food specials with many partnering establishments, but each private tour is customized to the interests of the riders, allowing groups to pick and choose what they think is the best of Kenosha.
Lakeshore Pedal Tours is currently running Spring Break specials. To combat sometimes chilly April weather, they have installed thick, clear vinyl flaps which keep the riders warmer and dry as they pedal through the streets. If you see them out on the road, be sure to honk or wave.
New this season, Lakeshore Pedal Tours has started offering "Mixer" tours which allow people to book individual seats versus booking the entire bike. The Mixer tours are scheduled every Wednesday and Friday night and should make for some great date nights, especially Wednesdays which are themed rides.
You don't have to be in costume to join in the Wednesday night fun, but they are hoping that people want to get dressed and will participate in the silliness. For example, on April 20, the theme will be Earth Day and they are hoping people will put on their best hippie clothes.  On April 27, the theme will be Boots and Buckles where guests can wear their best country getup!
Having a good time is what Lakeshore Pedal Tours is all about. Owner Meryl Strichartz describes the experience as being "something akin to having your own personal parade and it doesn't have to be about drinking. Lots of groups just like to ride around and see the sights."
Riding the pedal bike is perfect for birthdays, hosting your out-of-town guests, anniversaries, bachelor/bachelorette parties and team building. Groups often come in matching shirts or with decorations and they encourage it.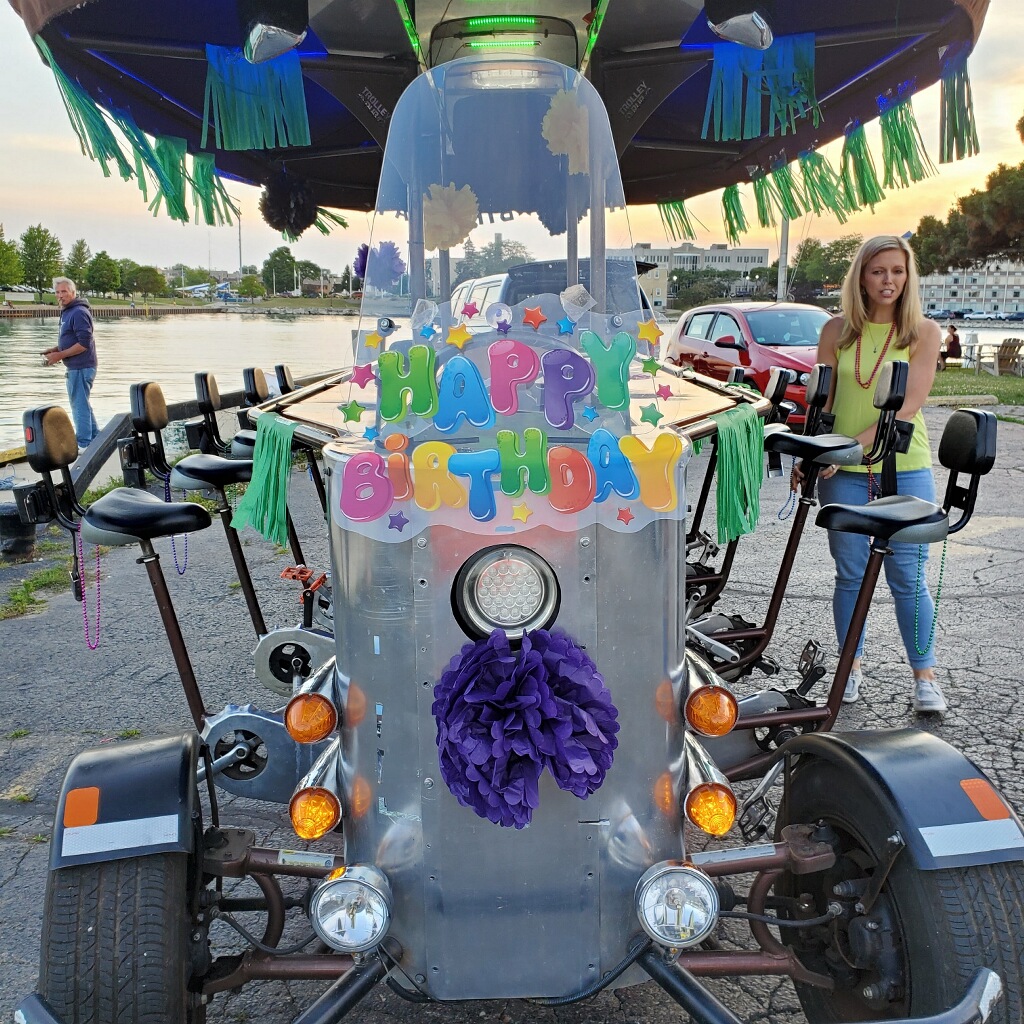 Lakeshore Pedal Tours has also entered the scene as a community supporter. They developed a program for nonprofits so they can raise money for their causes. They joined the Kenosha Chamber of Commerce, the Tavern League and are partners with Visit Kenosha to encourage tourism.
Last season they gave rides to the Kenosha Community Sailing Center, ELCA, Root-Pike WIN and the Lemon Street Gallery and are hoping that many more nonprofits will take advantage of their program.
Booking tours or seats on a ride must be done through their website lakeshorepedal.com and prices vary based on the day of the week. Those interested in learning more about their nonprofit program can email info@lakeshorepedal.com or call 262-842-5418.