Local residents interested in discovering their Italian heritage or exploring new cultures have the opportunity to embark on a once-in-a-lifetime trip this fall.
LaMacchia Travel is offering a 12-day, guided tour of Northern Italy from Sept. 23 to Oct. 4 with stops in Como, Milan, Florence, Tuscany, Modena and Venice.
Guests will explore stunning scenery of the Italian Riviera and coastal Siesta Levante and visit historic landmarks including La Scala Opera House, The Duomo, Michelangelo's "David," St. Mark's Basilica and the vineyards of Tuscany.
Kenosha's Maria Bonanno, a native of Cosenza, Italy (Kenosha's sister city), is organizing the trip and will serve as its group leader. A bilingual tour director will also be accompanying the group.
"The tour is handpicked with all of the cities, hotels and attractions with the comfort of your own tour director," Bonanno said. "This trip takes you right from the airport to the most beautiful part of Italy."
LaMacchia Travel, celebrating its 90th year in Kenosha, hosts privately escorted groups to destinations around the world. The agency organized an Italy trip each year — alternating southern and northern tours — before the pandemic grounded the travel industry.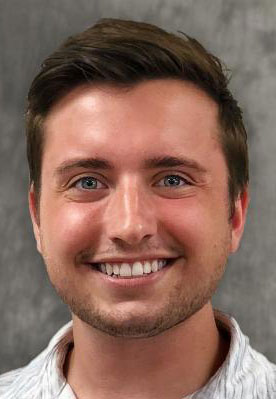 The trips have since returned with one of its most popular destinations on the itinerary.
"We are super excited to bring these trips back to life, starting with Northern Italy this fall," said Nolan Flynn, marketing and operations manager at LaMacchia Travel. "These trips are a lot of fun with local people who have a lot in common and discover things they've never seen before."
The package includes roundtrip airfare, hotel, private motor coach, daily breakfast and a welcome dinner and farewell dinner.
Click here for a full itinerary and pricing.
The memories and new friendships are priceless, according to Bonanno.
"The food, the wine, the scenery, there's really nothing quite like Italy," Bonanno said. "Every night we discover new restaurants and encourage people to go off on their own and try different things. All of the hotels are within walking distance. You really can't go wrong."
Reservations are limited to a first-come, first-served basis. The deadline (including deposit) is May 31.