Waukegan has the Genesee, Madison has the Sylvee, both historic theaters that attract big musical acts to small cities. That spotlight turns to Kenosha Wednesday evening (April 6), when national headliner Jeffrey Foucault brings his unique blend of blues, rock and country music to the Rhode Center for the Arts, 514 56th St.
Foucault is joined by his band along with an opening act, Minnesota songsmith Erik Koskinen. Showtime is 7:30 p.m. General admission ($20) and some reserved seats ($25) are still available, with a 50% discount available online using code KENO from sponsor Kenosha.com. Tickets will also be sold at the door, and beer and cocktails will be available for purchase.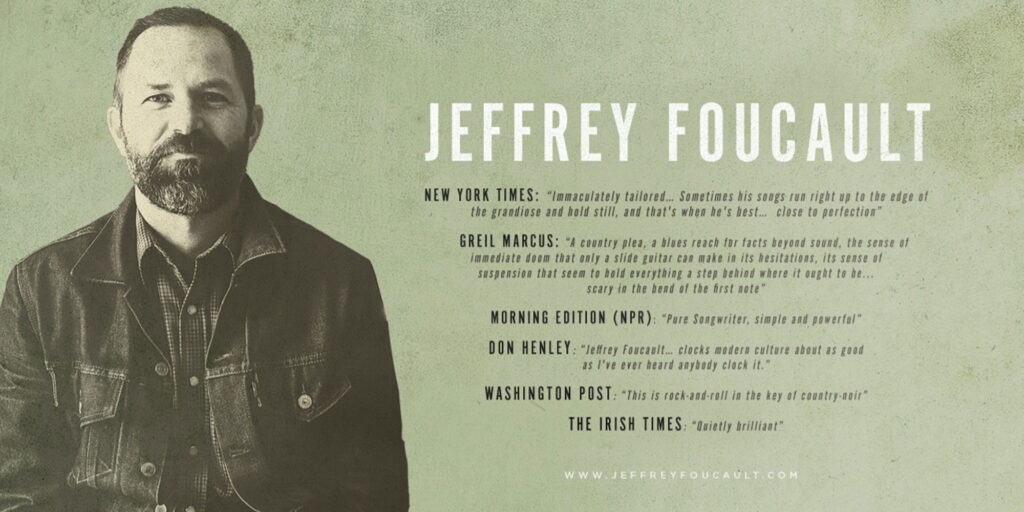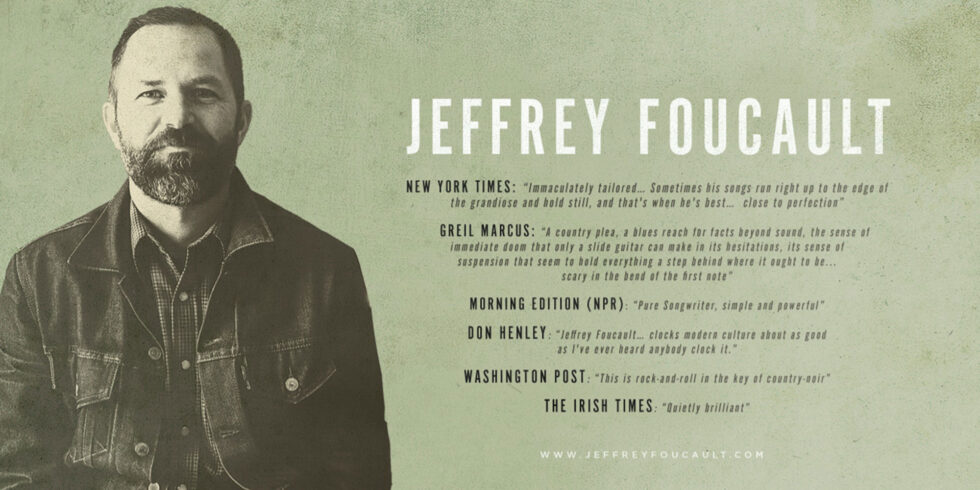 It was no small feat for Kmack Productions, owned by local music promoter Kelly Mackay, to get Kenosha on the map for this cross-country tour which also visits the UK. Foucault's loyalty to his Wisconsin roots, along with a well-received visit here in 2019 helped seal the deal.
"Jeffrey and Erik tour internationally so I think it's pretty cool that they have chosen to play here again. No matter what the genre, I get stoked when a professional touring artist comes to town," said Mackay. "Musicians who tour internationally are tracked and when they play Kenosha, the ears of the music industry listen. If they like what they hear, they'll send more our way and that draws more people into our community in a positive way."
Back in 2019, Foucault played a powerful acoustic show for a sold-out, packed house at PUBLIC Craft Brewing's original location. This time, Foucault takes the larger stage with his band, which includes Jeremy Moses Curtis (Booker T) on bass and pedal steel guitarist Eric Heywood (Pretenders).
Part folk, part rock, part old-school country, part blues, Foucault's music defies description. This account from his website manages to do his artistry justice:
"In two decades on the road Jeffrey Foucault has become one of the most distinctive voices in American music, refining a sound instantly recognizable for its simplicity and emotional power, a decidedly Midwestern amalgam of blues, country, rock'n'roll, and folk. He's built a brick-and-mortar international touring career on multiple studio albums, countless miles, and general critical acclaim."
(Listen to a sample of Foucault's music HERE.)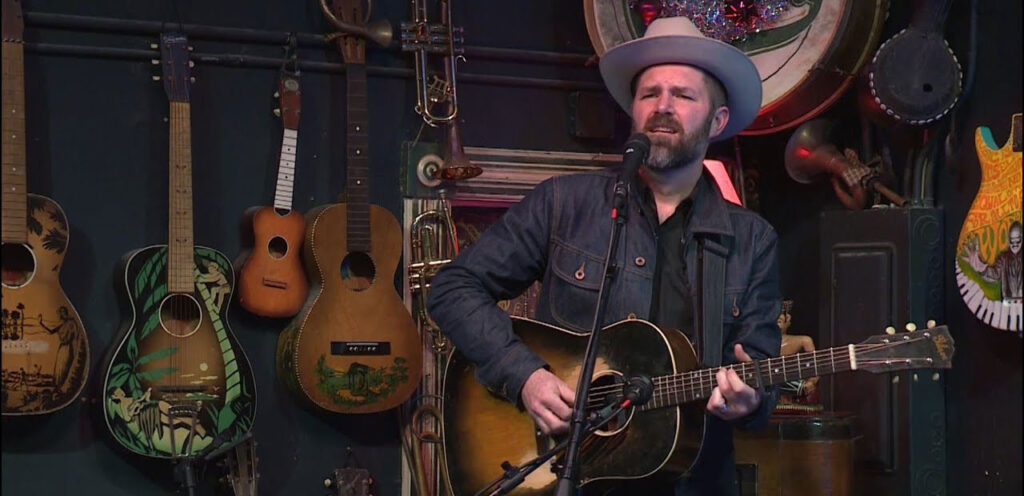 Foucault, 46, hails from Whitewater, Wis., where he discovered rock and roll via Little Richard, then picked up his father's old guitar as a teenager and dedicated himself to learning the music of John Prine and Townes Van Zandt.
Before he turned 20, Foucault began writing songs that would become his first album, working as a farmhand and carpenter to support himself. While 10 albums and successful tours have ensued, he still embodies the small-town laborer turned musician.
"I take the small roads when I can, I hit the small rooms," Foucault said via his website. "I own a Smith Corona typewriter and a Western Bell rotary phone, and I use them both. I wore a pearl snap shirt in my Kindergarten picture. Irony isn't my thing."
Irony might not be his thing, but authenticity is, which seems to come naturally to this artist who grew up with a close-knit family just 60 miles from Kenosha.
"I grew up in Wisconsin," Foucault said. "My Dad played a knock-off Gibson with a chunk of the headstock missing where he'd backed over it with the car. Mom sang along. I knew all my Grandparents well into my thirties, and both my Great Grandmas. Winter Sundays were for church or ice-fishing, and summers we hauled an old travel trailer up to the north woods."
Foucault's debut LP "Miles from the Lightning," was released in 2001 to critical acclaim. He's been on the road ever since, in roles from frontman of a rock band to a traveling folk troubadour. The musical role he settled into most comfortably was his partnership with drummer Billy Conway. The duo toured the US and overseas from 2013 until the pandemic brought traveling to a halt, perfecting their stripped-down two-man show, using only what they could carry into venues in one trip. Conway, also known for his work with '90s band Morphine, passed away from cancer in December 2021, a painful and still-raw loss for Foucault.
His recollections of his drummer and best friend are indicative of Foucault's powerful way with words.
"With (Billy's) uncanny empathy and sensitivity, his dedication to simplicity and restraint, and his impossible spiritual power, he played the song, never the instrument, and when he played he was undeniable. He incarnated a ferocious love," Foucault told Rolling Stone following Conway's death. "But any description of his accomplishment misses the full measure of the man. Billy was a great soul. He was relentlessly kind and open-hearted. He was soft-spoken, slow to anger, quick to laugh, and to praise."
During the tour, Foucault's band has memorialized Conway with a "Missing Man" formation, with a shot of tequila perched on the empty drum kit.
Foucault now lives in Massachusetts with his wife, folk artist Kris Delmhorst (with whom he also records and performs) and their children. He is still a Wisconsin man at heart.
"I live out in New England in a little town with a river through the middle," Foucault described. "I can't get home without crossing good water and it fairly makes up for living east, which isn't in my blood.
"We have a chicken coop and a little barn and an old truck that runs," he said "I like to listen to records real loud when I do the dishes, and I do most of the dishes."
Mackay sees good things ahead for Kenosha's ability to draw performers to town. He said he has a few more larger shows coming up, including Nelly McKay who will perform April 23 at Kenosha Creative Space, with tickets now available.
"Kenosha's local musicians are extremely talented but I think it is also immensely advantageous for Kenoshans to see world class musicians perform here, too," Mackay said.
Local sponsors of Wednesday's show include Platinum Systems, Kenosha.com and Creig Steven Flatley, Union Park Tavern, The Coffee Pot, Century 21 Affiliated, Kenosha Conservatory of Music, Massage By Barbie, Copy Center, Spice Audio, Rhode Center for the Arts, and Lakeside Players.