The Restaurant:
La Fe Cafe, 3806 Roosevelt Road, is an authentic Mexican restaurant with a homestyle atmosphere.
The Featured Dish:
Migadas — Homemade large corn tortilla with your choice of filling served with beans and cabbage salad.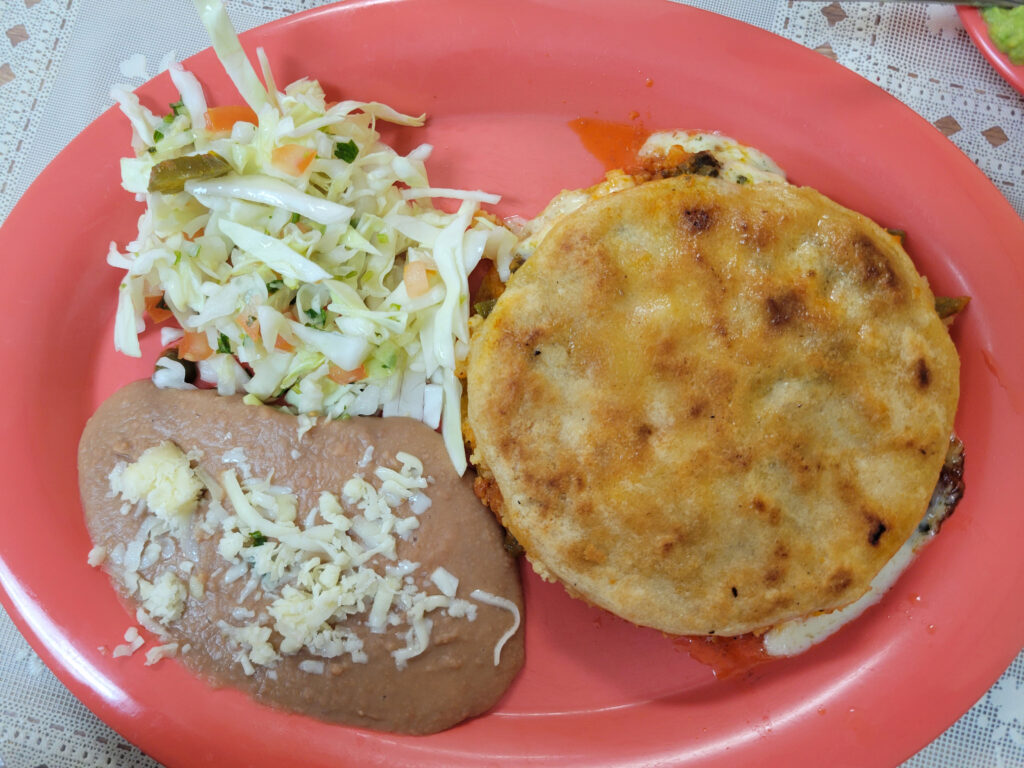 The Flavor and The Story:
La Fe Cafe has been recommended to me more times than I can count and now that I've finally made it there, I can't believe it took me this long.
Immediately upon entering the space, I felt as though I had been invited to the home of a friend for lunch.
The dining tables are covered in cloths that appear to be handcrafted linens and the entire atmosphere is complemented by brightly colored accents.
Additionally, the friendly service further emphasized the feeling of being welcomed into a family home throughout the entire experience.
The menu is huge and diverse, which makes choosing an entree incredibly difficult. While inspecting the "House Favorites" section of the menu, however, I found something I couldn't pass up.
The Migadas entree is available with your choice of several house-marinated and seasoned meats or, the choice I couldn't resist, roasted poblanos and cheese.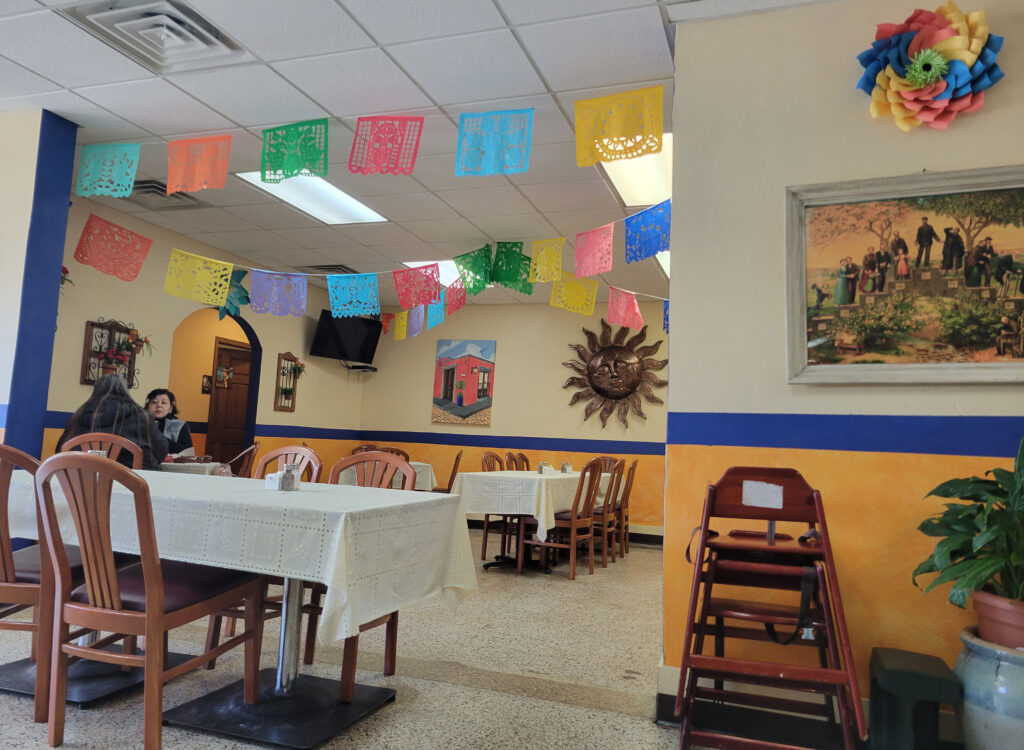 This dish was incredible and every aspect of it was clearly made fresh in-house with care.
I have never experienced such a thick, flavorful tortilla.
It was split in half and filled to the brim, almost like a sandwich you'd never risk picking up in front of company.

The crispy, tasty shell was filled with so much delicious poblano pepper, savory masa and melty cheese that I'm almost embarrassed to admit I finished it.
I couldn't stop. It was SO GOOD.
I also have to make mention of the sides included with this dish.
The beans were some of the best I've ever had. Clearly made in-house and topped with cheese just before leaving the kitchen rather than sitting under a heat lamp to stay warm.
The cabbage salad was also wonderful and provided a cooling bite to offset the moderate heat of the migadas.
I'm disappointed that it took me this long to eat here and I intend to make up for lost time by visiting again very soon.
The Magadas plate is available every day for $8.95.
La Fe Cafe is currently open for dine-in and also accepts carryout orders. They don't have much of an online presence. Some information can be found on their Facebook page, but I recommend just stopping in and giving them a try.