Artur Stypula, a native of Poland, works around the clock as a local insurance agent by day and a volunteer firefighter by night.
But given the opportunity to aid his homeland, Stypula gladly found time to help make a difference.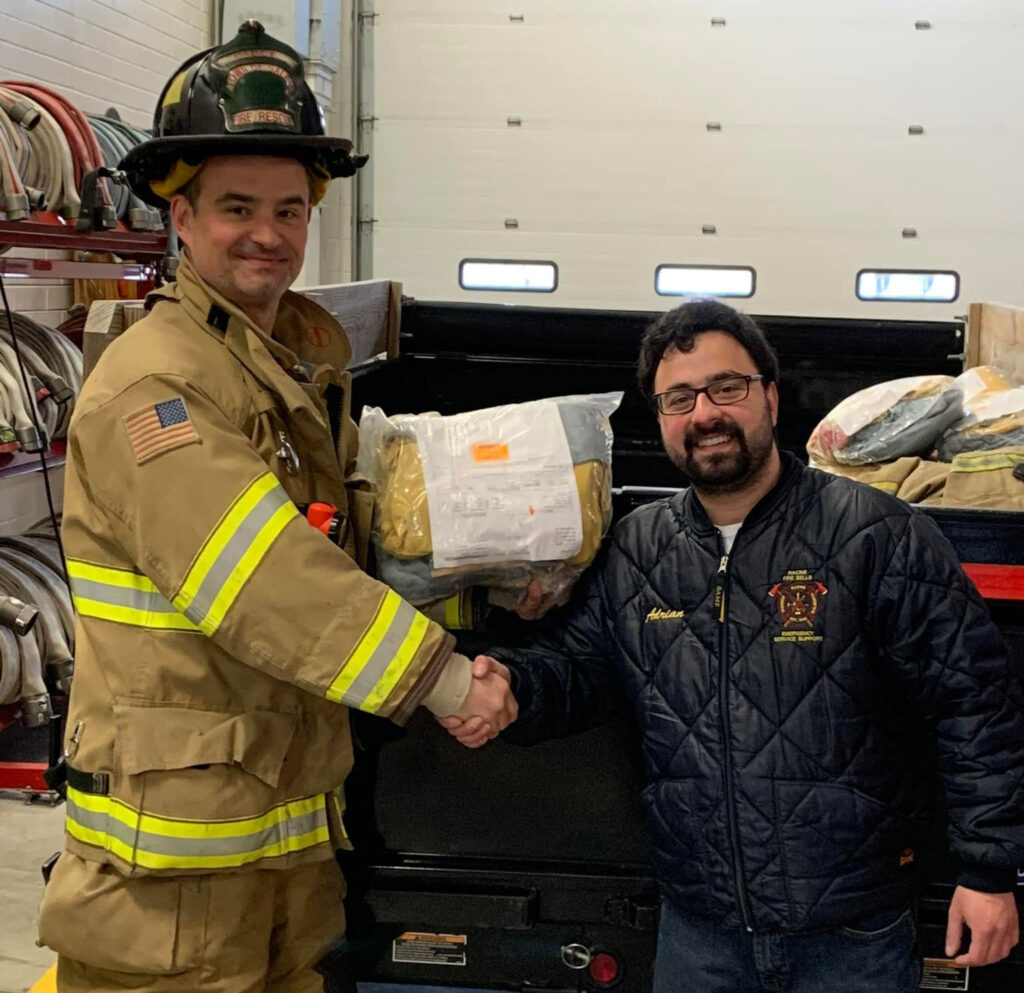 The Salem Lakes resident reached out to area fire stations for additional Personal Protective Equipment (PPE) and Emergency Medical Services (EMS) supplies as relief to Ukraine and its firefighters working under dire conditions.
A call for help resulted in outpouring support — spanning stations from Chicago to Oak Creek — with fire suits, boots, helmets, axes, backboards, breathing apparatus and a variety of other equipment and supplies.
On Monday (March 28), the equipment was loaded onto a semi-trailer provided by Chicago-area relief organization Help Heroes of Ukraine. It was shipped to New Jersey and scheduled on a flight to Warsaw, Poland.
The supplies should arrive sometime Friday morning at a time when millions of refugees are displaced and widespread rescue missions continue.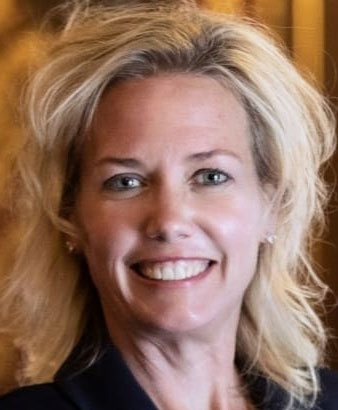 For his valiant efforts and acts of kindness, Stypula was nominated by State Rep. Samantha Kerkman (R-Salem Lakes) as the Kenosha.com Kenoshan of the Week.
"It's heartwarming," Kerkman said. "This is what our community is all about, neighbors helping neighbors. When you see something like this happening across the world, it shows how people can come together and help in little ways to make a huge difference."
In 1979, Stypula moved to the United States. He arrived in Chicago before relocating to Kenosha County, where he attended Bristol Grade School, Westosha Central High School and the University of Wisconsin-Parkside.
The 48-year-old has been a volunteer with the Salem Lakes Fire/Rescue for the past 10 years.
"I was on-shift and couldn't sleep, so I started watching these (Ukraine) firefighters fight these crazy fires," Stypula said. "It looked like pictures from the Battle of Britain in World War II. I just felt like I needed to do something."
Stypula received backing from Salem Lakes Fire Chief Jim Lejcar. The station found better use for its extra equipment, which was no longer safety-compliant but still helpful and much-appreciated in war-struck Ukraine.
"It was surplus fire equipment that was no longer in use," Stypula said. "A lot of it was just collecting dust."
Stypula still has family in Poland and stories of heartache to show from it. He visited his homeland in August for the funeral of his great uncle, who Stypula said was shot and killed by a Soviet occupier.
"This goes back a long ways," Stypula said. "The communist government separated families. My mom and I moved away. I met my dad when I was 5 at (John F. Kennedy International Airport in New York).
"What the Russians have been good at for decades is obfuscating the truth, wherever they can to benefit. My great uncle was a rebel fighting for Poland's freedom during the occupation. They found his remains a couple years ago and eventually had a state funeral for him in Poland."
NOTE: To nominate a Kenoshan of the Week click here or email Andrew@Kenosha.com.