A classic Reuben sandwich is hands down one of my favorite sandwiches. The flavor profile of the corned beef, sweet Thousand Island dressing, with the tartness of the Swiss cheese and sauerkraut, is a dynamic mix of flavors. I've made Reuben dip before, but thought Reuben's might also be a great appetizer, so I came up with Reuben wontons for a crunchy and tasty treat. 
Ingredients:
Corned beef (deli style or cooked and shredded/chopped roast
Shredded Swiss cheese
Sauerkraut 
Wonton wraps
Thousand Island dressing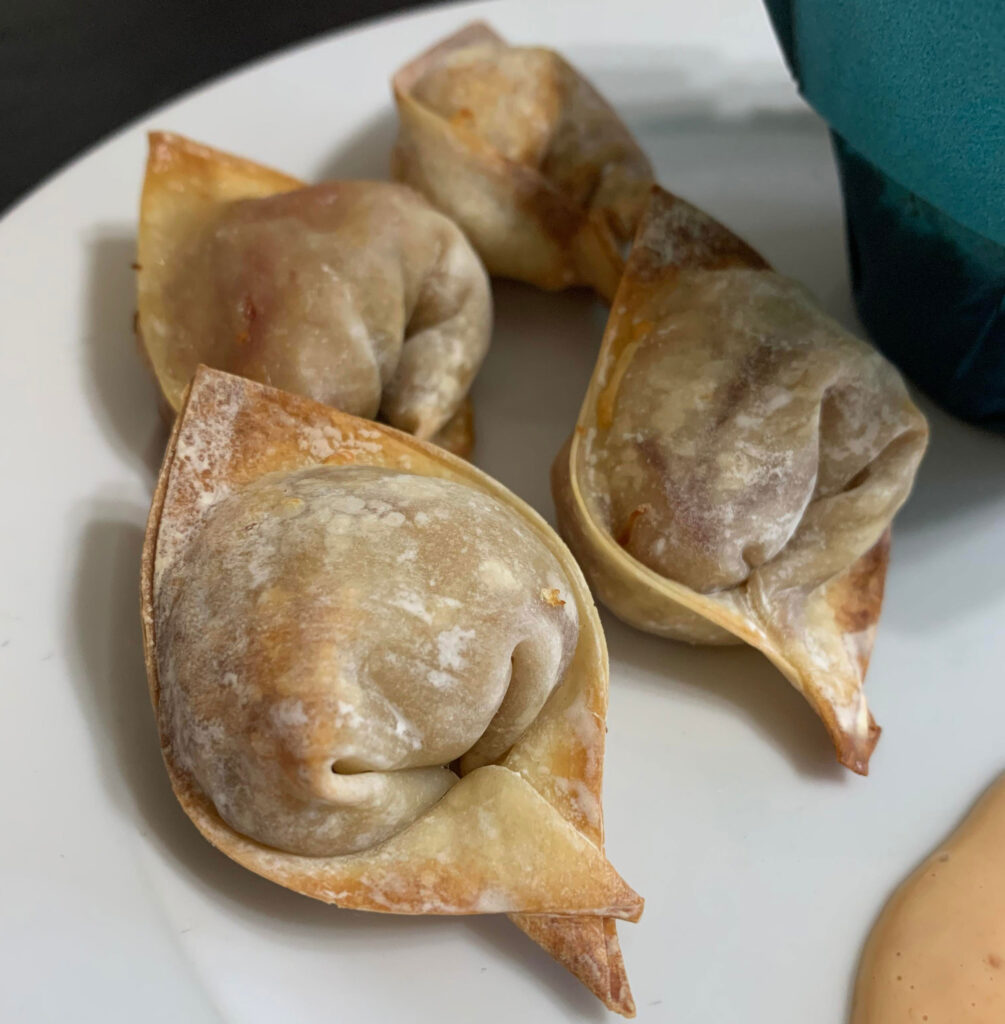 Instructions:
Mix the corned beef, shredded cheese, and drained (I squeeze it until there's little to no moisture) sauerkraut in a large bowl. The measurements are to your liking. If you prefer more of one ingredient, feel free to make that the star. 
Scoop a teaspoon (or more if you can fit more in the wonton) of the mixture in the center of the wonton wrap. Using the folding directions on the package, wrap the wonton. Repeat until you use all the wraps. If you'd prefer rolling them into small taquito style wontons, that works too and is much simpler. 
Using your air fryer or oven, set the temperature to 350 degrees and bake until crispy and somewhat golden. 
Let cool slightly and dip into the Thousand Island dressing and enjoy!