Last week, I was honored and humbled to be named a 2021-22 National Association of Collegiate Directors of America (NACDA) Cushman & Wakefield AD of the Year.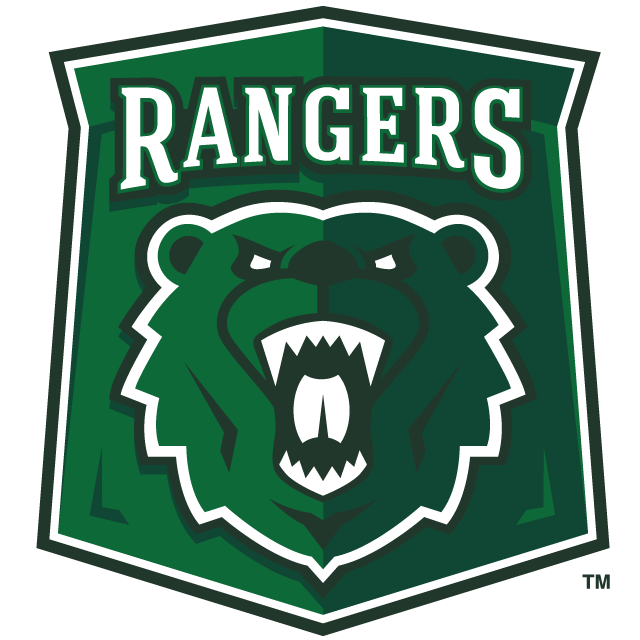 Even though I had received a heads up a few weeks earlier, the 48 hours to follow were overwhelming. Being recognized by a committee of my peers is overwhelming. The social media interactions, text messages, and emails were overwhelming. I'm appreciative of them all, including those from friends and family, student-athletes and coaches, peers and former colleagues in the industry, and from community members and supporters.
But the reality is that this individual award is not a reflection of an individual at all … but it is a reflection of the efforts of hundreds if not thousands of people, including our coaches and staff, Chancellor Ford and our University leadership and staff, hundreds of donors, dozens of RangerVision Community Champions and corporate partners, a community of alumni and supporters, and our student-athletes.
With that in mind, let's take this opportunity to take the spotlight away from me and shine it in other directions. I'm grateful to the staff of Parkside Athletics for these efforts and more!
Hayley Treadway, Senior Associate AD for Compliance and Student Success
The most experienced administrator on our staff, Hayley provides incredible leadership and effectiveness in all of our student success areas. She ensures our compliance with NCAA rules, supports the recruitment, retention, and eligibility of our student-athletes, collaborates with countless departments across campus, and guides our work related to Title IX and Gender Equity. Thank you, Hayley!
Sean Daniels, Associate AD for Strategic Communications and Marketing
The T in #RangerIMPACT stands for Telling Our Story, and there is not an athletics department in Division II that tells their story better than Parkside Athletics. Sean's leadership and talent guides that work, from celebrating our student-athletes, promoting our events, supporting our revenue-generating efforts, and building our brand. Thank you, Sean!
Craig Becker, Associate AD for Facilities and Capital Projects
The man who has no interest in being in the spotlight but deserves all the praise. Craig Becker's work ethic and leadership was critical to our ability to complete the RangerVision 2020 facility projects. From completing manual labor projects himself, overseeing bid processes, and serving as a liaison with our architects and contractors, Craig's imprint is all over our success. Thank you, Craig!
Katie Bowers, Associate AD for Sports Medicine and Athletic Trainers Sean Blazier and Catie Zapinski
An athletic trainer's job consists of long hours, long road trips, and the demands of overseeing all aspects of the health and wellness of hundreds of student-athletes … and that was before a global pandemic. Our athletic training staff has consistently gone above and beyond, including aspects of the job they never dreamed of, to ensure that our student-athletes could practice and compete. Thank you, Katie, Catie Z, and Sean!  
Ashley Beaton, Assistant AD for Student-Athlete Success
Despite her time at Parkside starting during the pandemic, Ashley has revitalized the resources we provide our student-athletes, including academic services, career services, leadership development, life skills, and more. A former Division II student-athlete, Ashley is built for this role and will continue to enhance the ways we support our student-athletes! Thank you, Ashley!
Ryan Ridley, Assistant AD for Events and Operations
As a Kenosha native and Parkside alum, Ryan has seen the transformation of Parkside Athletics from his time as a student, an alumni, and employee for the past five years. Ryan's efforts over the past year were highlighted by the implementation of a new ticketing system for the enhanced De Simone Arena and navigating the challenges with welcoming our external facility users through COVID. Thank you, Ryan!
Jake Sutter, Assistant AD for Advancement and Partnerships
Jake jumped into a new role with Parkside Athletics with energy and initiative. Those characteristics have allowed us to grow our fundraising efforts and our corporate partners program as well as implement new gameday environments in the Educators Credit Union Suite and The Bear Club. Our guests, donors, and partners have never been taken better care of, due to Jake's focus on customer service. Thank you, Jake!
Robyn Elliott, Athletics Marketing and Ticketing Coordinator
After completing a graduate assistant position with us in Spring 2020, Robyn returned prior to the 2021-22 school year in a role designed to focus on marketing and ticketing. We knew Robyn would bring creativity and energy to this role and she did not disappoint. As we unveiled De Simone Arena and welcomed back Ranger fans, Robyn ensured that our gameday atmosphere and promotions also reached new levels. Thank you, Robyn!
Jessika Smith and Carly Fehler, Strength and Conditioning Staff
It was a year of transition for Parkside's strength and conditioning program, and Jess and Carly provided the leadership we needed to take the next step. Strength and conditioning is a male-dominated field in college athletics, and we're extremely proud to have these two talented women leading our program. Jess and Carly brought a professionalism and a competitiveness to our strength center that has laid the foundation for future success. Thank you, Jess and Carly!
Parkside Coaches
When deciding to pursue a career in college coaching, I can assure you the seasons of 2020 and 2021 were not what any of our head coaches envisioned. Fall seasons played in the spring, game schedules without non-conference games, practice plans impacted by contact tracing, road trips starting with COVID testing, virtual recruiting, and gyms and fields without fans. Wins and losses still mattered, but they were definitely put in perspective.
From our veterans like Luke Reigel and Jason Zitzke to our first-year head coaches like Nick Becker, our head coaches and assistant coaches took it all in stride. Our coaches' leadership, resiliency, and optimism still meant the past year included championship trophies, school records, All-Americans, league award winners, and graduates. Thank you, Parkside coaches!
Graduate Assistants
One of my favorite things about Parkside Athletics is the opportunity to kick off careers in college athletics through our internships and graduate assistants. In college athletics, recruiting is considered the lifeblood of a program, and for us, our graduate assistants are the lifeblood of Parkside Athletics. This group of individuals, currently including seven coaches and eight support staff members, leaves their mark on all of our progress and success.
In the past few years, graduates of our program have gone on to continue their careers in college and pro sports, including North Dakota State, Quincy University, Stephen F. Austin, Colorado College, UIC, Parkside Athletics, Hope College, and the Milwaukee Brewers.
***
We talked in our opening staff meeting this past fall about our #RangerIMPACT core values. The one I nearly always come back to as most important is the P – Positivity X Progress X People. This group of people stayed positive the best we could through immense adversity, with a focus on continuing to make progress for Parkside Athletics, for our student-athletes, and for each other. It's not perfect but it is a damn good formula for success.
Thank you to the staff of Parkside Athletics for your effort, initiative, perseverance, talent, and teamwork. Let's keep it up, we're just getting started.