It took Jason Wiertel less than three weeks to establish himself as one of the great multi-sport performers in the history of Carthage College.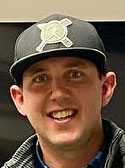 On this date (March 19) in 1999, Wiertel tossed a no-hitter for the Carthage baseball team just 19 days after completing his first season for the Carthage basketball team.
In his first collegiate start, the left-hander tossed the 14th no-hitter in program history in a 9-0 win over Kalamazoo (Mich.) College in Panama City, Fla.
Wiertel walked one and struck out eight as the nationally ranked and then-nicknamed Redmen improved to 9-0-1. The native of Buffalo Grove, Ill., uncorked one wild pitch and was backed by one double play. He induced seven ground ball outs and seven fly ball outs.
The no-no came five days after Wiertel made a scoreless relief appearance in his collegiate debut in an 8-0 win against Wayne (Mich.) State in Panama City. 
In what would become a recurring theme, the potent Carthage offense made things easy for its starting pitcher.
The Redmen scored all of their runs in the first two innings thanks to the big bats of Jason Lensmeyer (double, homer, three RBI), Glen Braun (triple, two RBI) and Joe Smith (double, two RBI).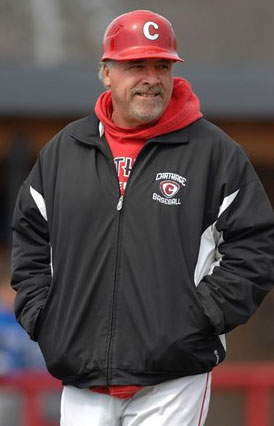 This Carthage team would feature nine starters who hit at least .324 while finishing second nationally with a school-record .377 average. Coach Augie Schmidt's club also set school marks with a .610 slugging percentage, 18 triples and a .448 on-base percentage while averaging 1.58 home runs per contest.
The 1999 Redmen finished 45-6-1 and claimed the College Conference of Illinois and Wisconsin championship at 18-2. That team's season ended with a 5-4 loss to Aurora (Ill.) in the Central Regional in Geneva, Ill.
Wiertel's no-hitter was part of a season in which he would post the fourth-lowest earned-run average in school history at 1.04. The four-year letterwinner finished his career fifth all-time in Carthage history with 211.2 innings and tied for fourth with 22 wins and four shutouts. He was a first-team All-CCIW pick in 2002.
Carthage has had only three no-hitters since Wiertel's, with the last being thrown by Andrew Arenson vs. Lakeland in 2013.
As good as he was in baseball, Wiertel was better in basketball.
A 2007 inductee into the Carthage Hall of Fame, Wiertel led the Redmen to a third-place national finish in 2002. He was a four-time All-CCIW pick, the league's player of the year in 2000 and a first-team All-American in 2002.
*Thanks to Steve Marovich for his help with this story.
For more information or to comment on this feature, contact the author at dmarran359@aol.com