St. Patrick's Day, as we know it and love it, is purely an American invention.
In all the pubs and restaurants that we have visited in the Republic of Ireland and Northern Ireland, no corned beef could be had. No green beer. No silly plastic green hats. No plastic shamrocks emblazoned with the Jameson logo.
Not in Ireland. Only in the USA. But I love it anyway.
It was only in recent years that Irish cities started having St. Patrick's Day parades. These are mostly for the purpose of attracting American tourists seeking participation in a non-existent stereotypical event. So there, another cultural icon crushed.
But I love it anyway.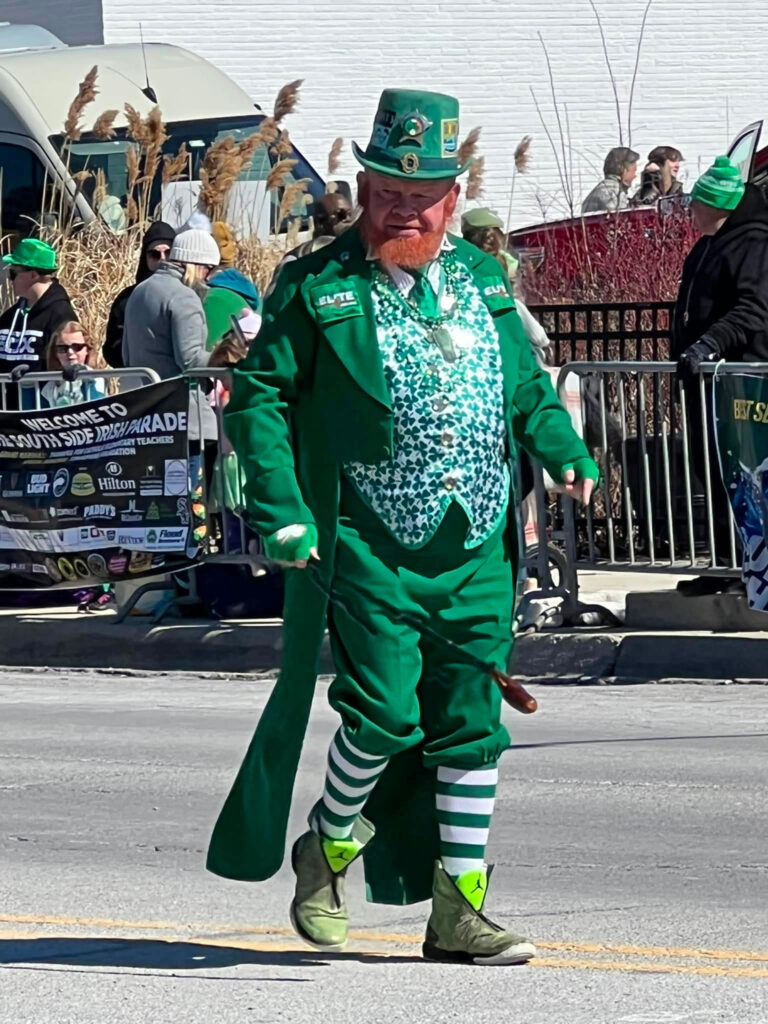 My first personal encounter with the American St. Paddy's day was in college. Green beer (Miller Lite with food dye) flowed from the taps of every bar within walking distance of campus.
One place opened at 7 a.m. with free green-frosted donuts. Hey, this must be a good deal.
Kenosha has had sporadic St. Pat's traditions. The most recent and most fun has been the emergence of the Kenosha Area Pipes and Drums Association that has done annual pub crawls around St. Pat's collecting funds for charity along the way (cancelled for the second consecutive year in 2022).
I've enjoyed them immensely.
The now-closed Bartley House hosted decades of St. Patrick's Days with the owner, Bartley O'Mara, famously dying his hair green every year.
Ashling on the Lough picks up some of the slack with live Irish American singers and a proper pour of Guinness. But this being an American event, everyone is welcome to join in and everyone does. The Italian American Club even has a St. Pat's special.
At one point, about a dozen of us with some Irish blood in our veins decided to start a St. Pat's Parade in Kenosha. The route started at The Bartley House, made a loop around Library Square and returned to Bart's.
All had been announced in advance. The big day came. The weather was rotten. We began anyway. A soggy and bedraggled lot commenced the journey.
All was going poorly enough when an officer of the law stopped us and asked for a parade permit. None existed. We were ordered to the sidewalk. Chastened but unfazed, we marched back to Bart's.
It was later decided that Chicago had a better parade — and permits.
For decades now, I have been with various groups in Chicago's Downtown St. Patrick's Day Parade and the South Side Irish Parade. Both are world class and have provided a wealth of memories.
Through the intercession of a friend, many times we walked the Downtown Chicago parade with the Frank Leahy Post of the American Legion.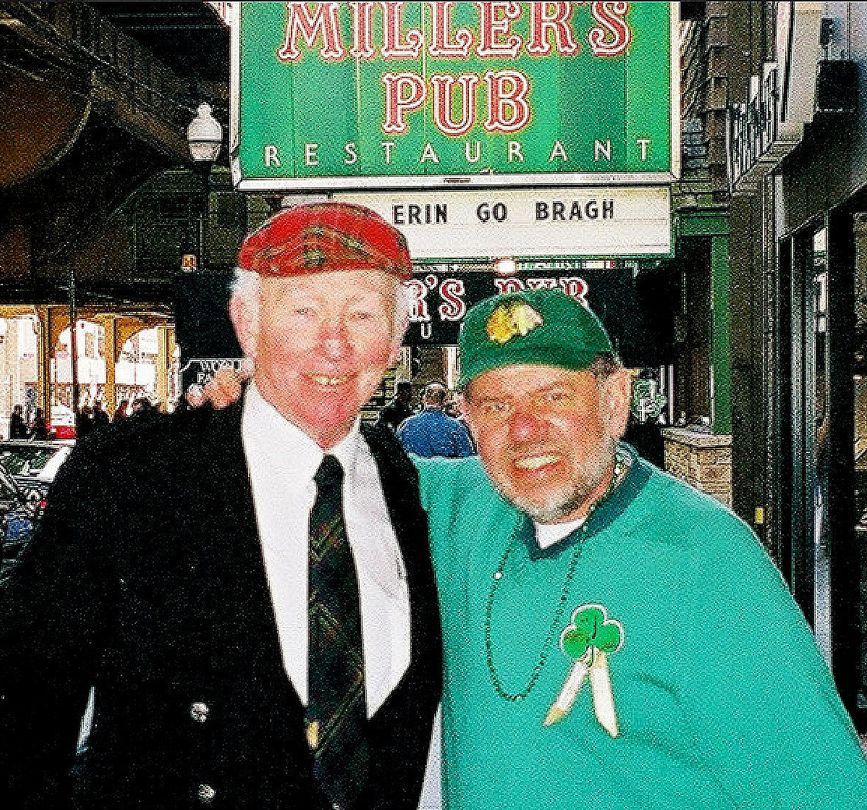 The ostensible leader of that group was Johnny Lattner, 1950s Notre Dame football star, Heisman Trophy winner and former St. Joseph coach. We would meet at Miller's Pub on Wabash Ave. in the Loop, have a bite and a pint with Johnny, then hike to the beginning of the parade. Afterward, we would return to Miller's where the stories would flow for hours.
Some of our kids' earliest memories involve braving frigid weather to walk the Chicago parade with Lattner leading the way — his frozen legs like popsicles below his kilt.
Oftentimes we joined Kenosha icon, Eric Olson, at the Chicago parade. He would rent a bus and sell the seats to friends and family. An early departure from Kenosha. Breakfast at Hackney's, the parade and a pub crawl to follow. Stories to last until the next spring.
Eric's memory is immortalized in a downtown Kenosha bar which sports his nickname – Swede's. An Irish guy called Swede. That's fitting for an American St. Patrick's Day. St. Patrick was not born in Ireland. He didn't wear plastic green hats or have his beer dyed green.
Today there are more people in America with Irish DNA than in Ireland. A good old American St. Paddy's Day celebration is an opportunity to show pride in their heritage.
So let's have at it. Whether you find a place at a COVID-restricted pub, make a corned beef at home or order a Shamrock Shake at McDonald's, enjoy the day.
As for our family, we'll be having a plate of corned beef and cabbage and washing it down with a proper pour of Guinness.
Sláinte!