This is not your traditional Irish soda bread, which is just whole wheat, baking soda, salt and buttermilk. Bursting with sweet currants and a hint of caraway, these Irish soda bread muffins are the perfect offering for St. Patrick's Day. 
Ingredients:
1 1/2 cups (180g) unbleached all-purpose flour
3/4 cup (85g) white whole wheat flour
2 tsp baking powder
1/4 tsp baking soda
1/2 tsp salt
1/3 cup (74g) granulated sugar
1 1/2 cups (170g) currants (first choice) or raisins
1/2 to 2 tsp caraway seeds, to taste
1 large egg
1 cup (227g) buttermilk, yogurt, or sour cream
6 Tbsp (85g) butter, melted; or 1/3 cup (67g) vegetable oil
Coarse sparkling sugar, for topping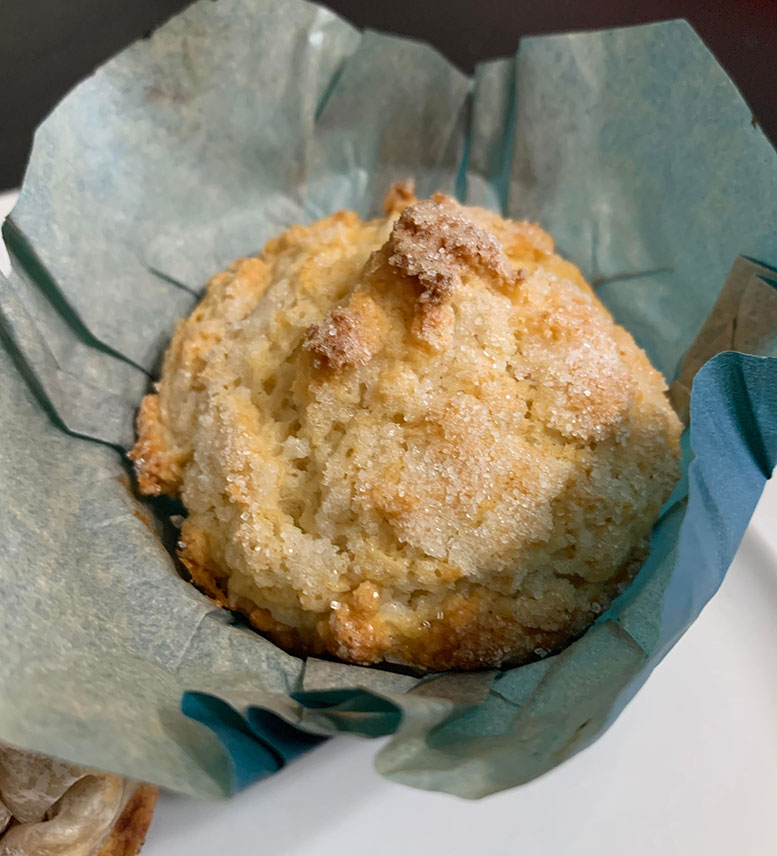 Instructions:
Preheat the oven to 400 degrees. Lightly grease a standard muffin pan; or line with papers, and grease the papers.
In a medium-sized mixing bowl, whisk together the flours, baking powder, baking soda, salt, sugar, currants or raisins, and caraway seeds.
In a separate bowl, whisk together the egg, buttermilk (or equivalent) and melted butter (or equivalent).
Quickly and gently combine the dry and wet ingredients. Honestly, this won't take more than a few stirs with a bowl scraper or large spoon. As soon as everything is evenly moistened, quit; further stirring will cause the muffins to be tough.
Spoon the batter into the prepared pan, filling the cups about 3/4 full; the stiff batter will look mounded in the cups. Top with sparkling white sugar.
Bake the muffins for 20 minutes, until a cake tester inserted into the center of a muffin comes out clean. Remove them from the oven. Tip the muffins in the pan, so their bottoms don't get soggy. Wait five minutes, then transfer the muffins to a rack to cool. Serve them plain, or with butter and/or jam.