Ella Kohlmeier already had the voice, the smile, the curly hair, the shaggy dog and plenty of pluck and charisma.
The only thing missing was her dream role.
The spotlight will shine brightly on the talented eighth grader as St. Joseph Catholic Academy hosts a two-weekend run of its spring musical "Annie Jr." at the Arneson Auditorium, 2401 69th St.
Showtimes are 7 p.m. Friday (March 11), 2 p.m. and 7 p.m. Saturday (March 12) and 2 p.m. Sunday (March 13). The show continues March 18-20.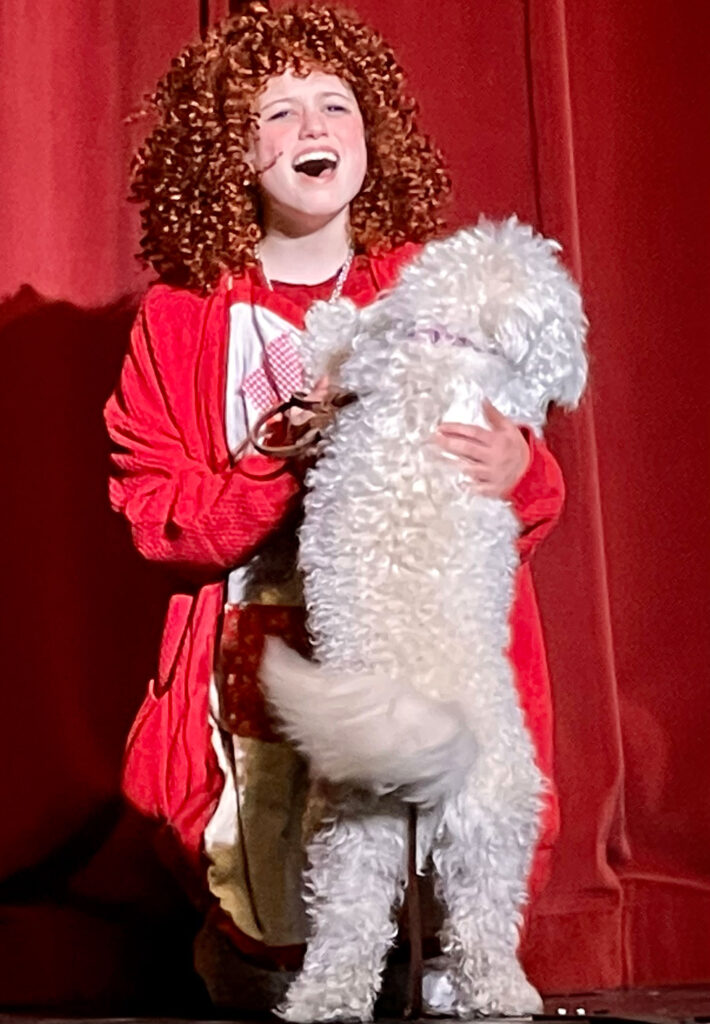 Tickets are $10 for adults and $8 for students and senior citizens. They can be purchased in-person at the box office or online at sjcatheater.ludus.com.
"Annie Jr." is a one-hour, 15-minute version of the former Broadway hit. The comic strip turned Tony-award winning musical includes hit songs "It's a Hard Knock Life," "Tomorrow," "Maybe," and "I Think I'm Going to Like it Here."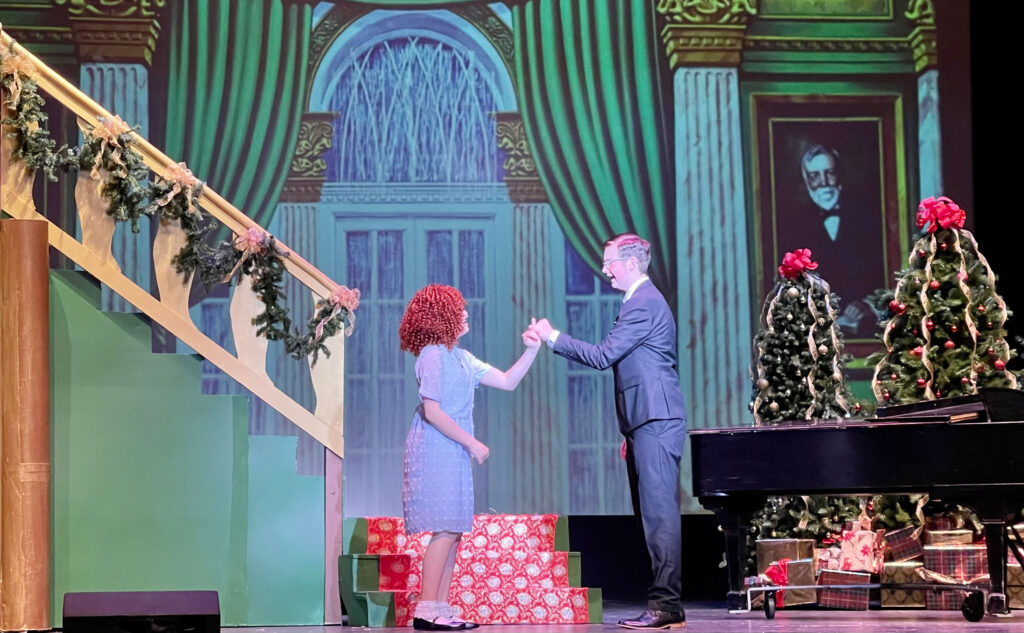 With equal measures of spunk and positivity, Annie (played by Kohlmeier) charms everyone's hearts despite a next-to-nothing start in 1930s New York City.
It's there where she's left on the doorstep of an orphanage run by the cruel Miss Hannigan (Stella Matteucci) and meets her new family, a diverse cast of orphans. The plot takes a twist when billionaire Oliver Warbucks (Dominic Lucci) invites Annie into his mansion and offers a cash reward to anyone who can locate her parents.
Local theater veteran Colin Swanson is the show's staging director, scenic designer and is responsible for its digital drop design. Julie Ann Seidl is the producer, artistic director and choreographer.
Seidl directed "Annie" numerous times spanning many decades, including St. Joseph's 1998 rendition of the show starring Kohlmeier's father Aaron Kohlmeier, a 1999 SJCA graduate, as Oliver Warbucks.
"We were all super excited when we found out Ella was Annie," said Aaron Kohlmeier, who shaved his now-bald head for the Warbucks' role. "It's the perfect part for her at the perfect time."
Music is a way of life for the Kohlmeiers.
Aaron met his wife Nikki on a choir trip to Europe — while the two attended Carthage College — and their three children, (Ella, 14, Evan, 11, and Eli, 8) are regulars in the local theater scene.
Evan recently starred as JoJo in Children's Theatre Academy's production of "Seussical." Ella is in her third straight musical this year ("Newsies", "Seussical" and "Annie Jr."). The family's labradoodle, Oakley, plays the role of Sandy in "Annie Jr."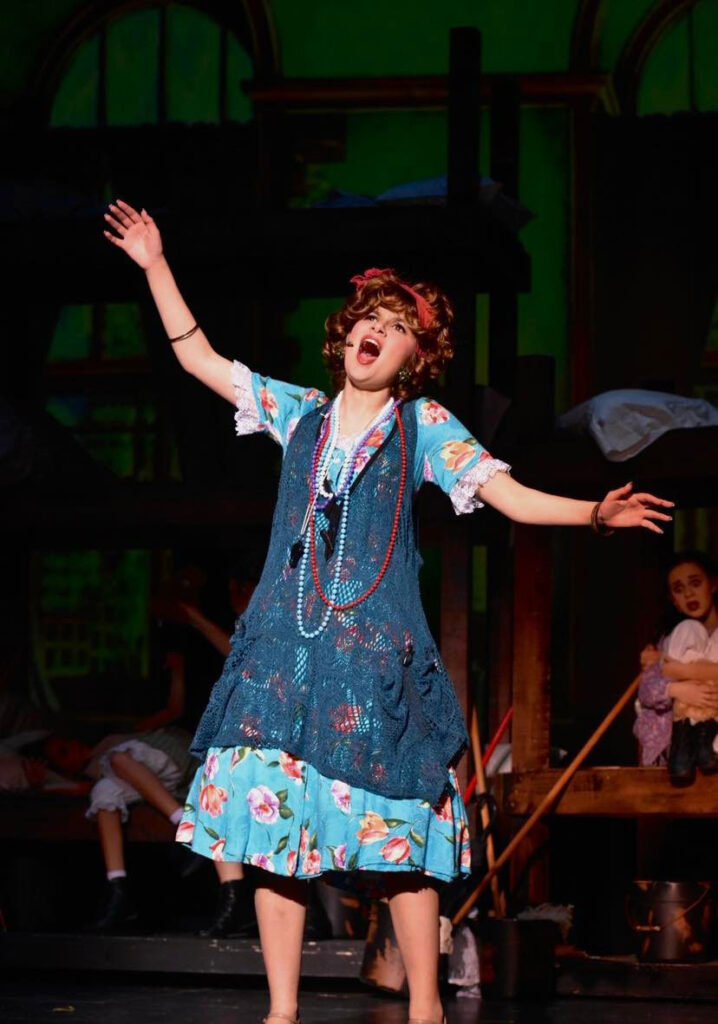 "This is really one of my biggest dreams come true," Ella Kohlmeier said. "It's special for us in many ways. My entire family is very excited."
"Annie Jr." features a veteran production team, a talented cast and beautiful set design. It's also St. Joseph's first post-pandemic production, allowing cast to perform unmasked without safety limitations.
"It was very difficult to perform under the COVID guidelines and even harder to direct," Swanson said. "I couldn't see the kids' faces for the first weeks of rehearsal. I couldn't see their facial expressions. As a director, you just hope they're smiling."