On this date (March 5) in 2005, the Kenosha Combined gymnastics team provided the Kenosha Unified School District with its first girls state championship.
It also brought prominence to a program that paid dividends for years to come.
Seventeen years ago, the team of Bradford and Tremper students cruised to the Wisconsin Interscholastic Athletic Association Division 1 crown at Lincoln High School in Wisconsin Rapids.
The meet was more of a Kenosha coronation than anything else.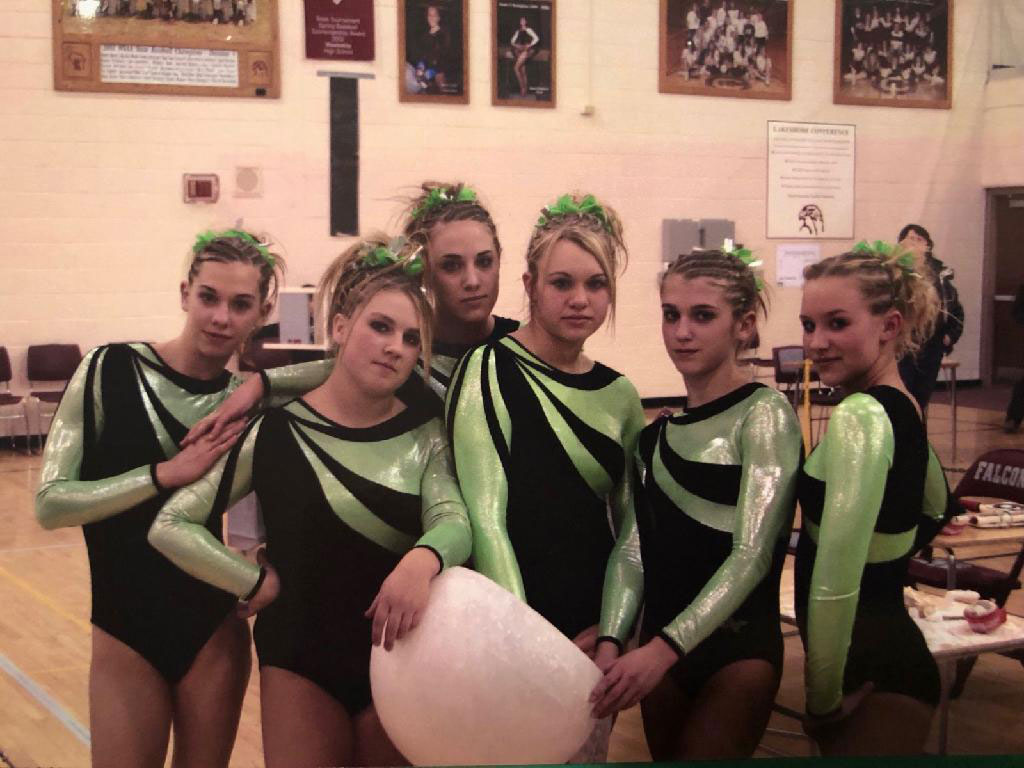 Kenosha won the 10-team event by nearly two points, a huge margin in gymnastics, in handing the city its first state championship of any kind since Tremper won the Division 1 state football title in 1991.
Kenosha scored a 145.150 while runner-up Racine Combined was 143.283 and third-place Nicolet tallied 140.9833.
Coached by Trish Weyker, Kenosha boasted five athletes — juniors Samantha Brinkman, Alyssa McQuestion, Allysa Watring and Hannah Pierson and senior Nicole Kornder — who honed their skills on the club level at Scamps Gymnastics.
Coupled with a third-place finish the year prior, this state title brought the high school team to unprecedented heights and signaled to local gymnasts that prep competition was a viable alternative to club.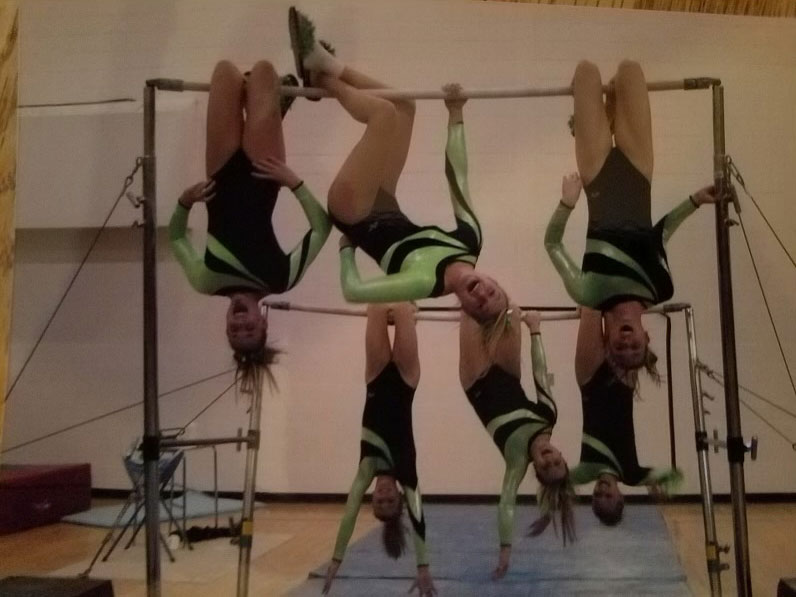 "(That group) brought experience and talent (to the program)," said Weyker, who was assisted by the late Dave Schani. "They brought camaraderie. The expectations are always the same: work hard, do your best and have fun."
The meet couldn't have gotten off to a better start for Kenosha.
Beginning on vault, Kenosha scored a meet-best 36.250 (led by Kornder's 9.2), which really sent the team soaring into the rest of competition.
"Every single one of them stuck the landing," Weyker said. "I knew we were in a good head space and the girls were pumped up."
Bars were next and the team's performance there started to make Weyker believe that a title was in reach.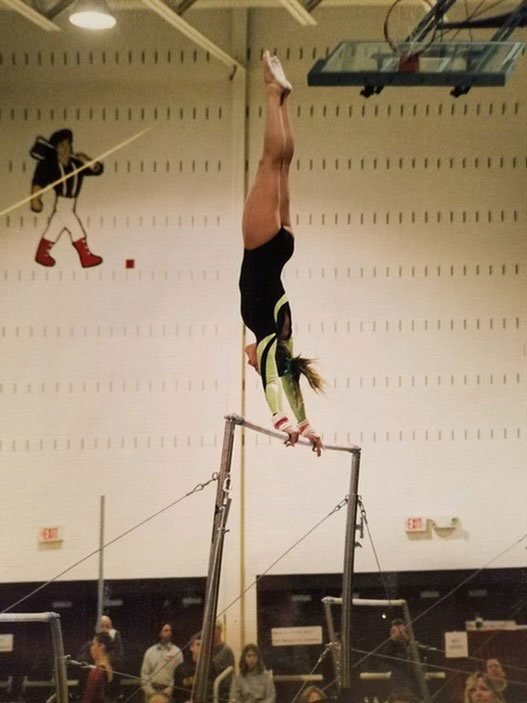 With McQuestion notching an event-high 9.250, Kenosha scored a 36.317 on bars, which was more than a point higher than the next best score.
"When we got to bars and they nailed their routines, it was such an incredible feeling and my gut was saying, 'We got this,'" Weyker said.
However, the balance beam loomed, where meets are won and lost.
"Reality tells you that beam can take you out of the competition really quick," Weyker said. "So, we all took a deep breath and waited for beam. These girls had a confidence about them that day and went into beam strong and, once again, hit all their routines."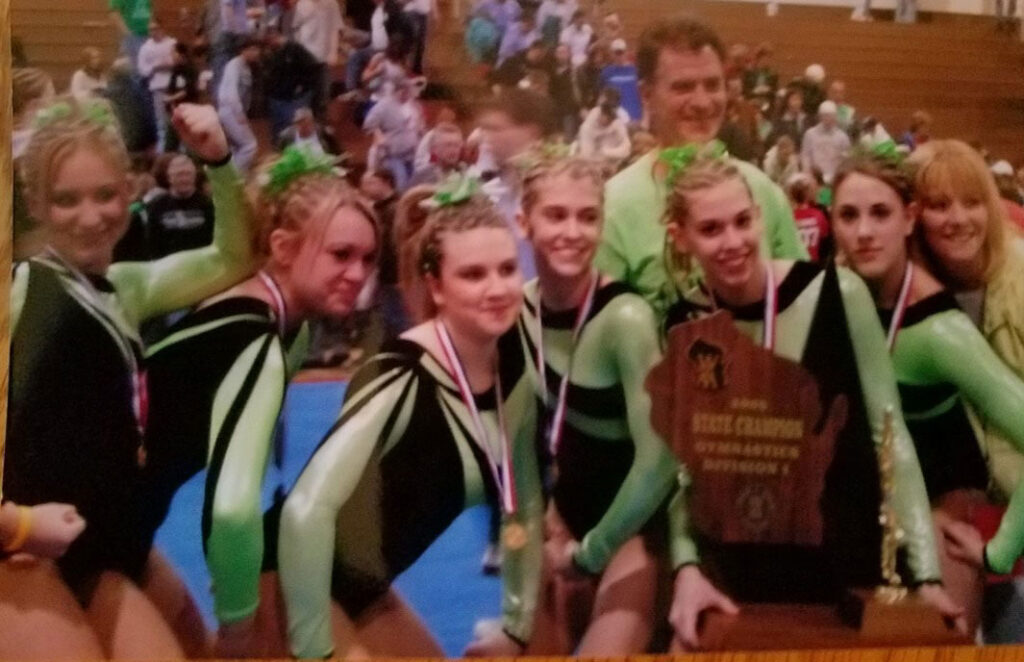 After a meet-best 36.100 on beam behind Pierson's 9.383 and Kornder's 9.317, floor exercise was just a formality.
"Once beam was done, I knew in my heart we did it," Weyker said.
The significance of the title, both immediate and long-term, was not lost on Weyker.
"This meant a lot to me," Weyker said. "It's my job as a coach to prepare them for this very moment (and) to prepare them to be the best they can be. This also meant a lot for the program, it brought recognition to the sport of gymnastics. It was exciting for gymnastics and these athletes to have the recognition they deserve."
Notes: In the individual competition the day prior, McQuestion was third and Pierson was fifth on bars, Kornder was fourth on beam and Brinkman was sixth on floor … This group took second at state the next season. … Prior to 2005, the highest any Kenosha team had finished at this meet was second by Bradford (prior to KUSD combining the programs) in 1991.
For more information or to comment on this feature, contact the author at dmarran359@aol.com