The Oscar nominations for the 2021 movie year were recently announced, and just as every year, people are shaking their heads (including me) over movies included and excluded.
It's not a perfect vehicle — it's a very subjective process in which a lot of factors come into play as to what receives a nomination. There are implicit biases such as the heavy emphasis on drama over comedy or science fiction, and of course, the almost complete disregarding of the currently most popular genre of movies — the comic book adaptations.
There are internal Hollywood social relationships; let's face it we're all human, and if you have to choose between someone you like or respect versus someone you can't stand or have no regard for, you're probably going to pick the person you view more favorably.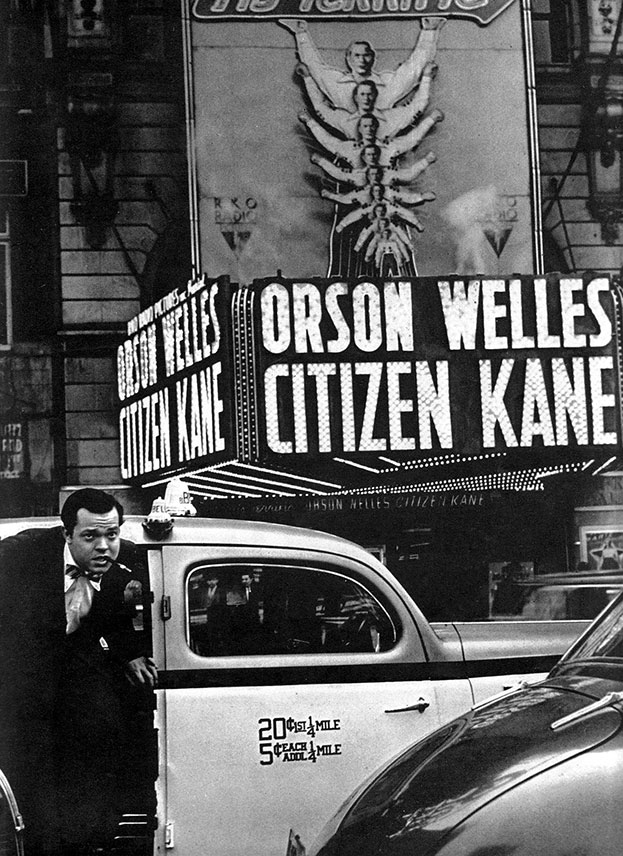 There is also the historic Hollywood racial and ethnic imbalance, which has only recently begun to fade somewhat, as more minorities take on leadership roles, whether it be studio executive, producer or director, leading to more opportunity for minorities, and not to mention accounting for a larger percentage of the Academy voting membership than ever before. It's not like a football game, where two equal opposing sides gather on a field of battle and compete under a strict set of rules, and one clear winner emerges at the end. The Oscars reflect a group of people's opinion, and there is simply no accounting for taste.
On the topic of opinion, I thought I would toss in my two cents and offer my analysis of this year's Oscar nominees. As I have mentioned previously, I always try to see all of the major category Oscar nominees prior to the opening of the envelopes. Some years I have better success than others, and I think I did a pretty good job this year considering how few of the movies actually appeared in local movie theaters.
This year, I saw some of the movies at our local theaters, some on streaming services, and even a couple on pay per view (at $20 each — if that isn't dedication, I don't know what is!). However, there are some films that I have not been able to see, foreign language films "Drive My Car," "Parallel Mothers" and "The Worst Person in the World," that have not and probably will not appear in local theaters and who knows if or when they will appear on streaming services.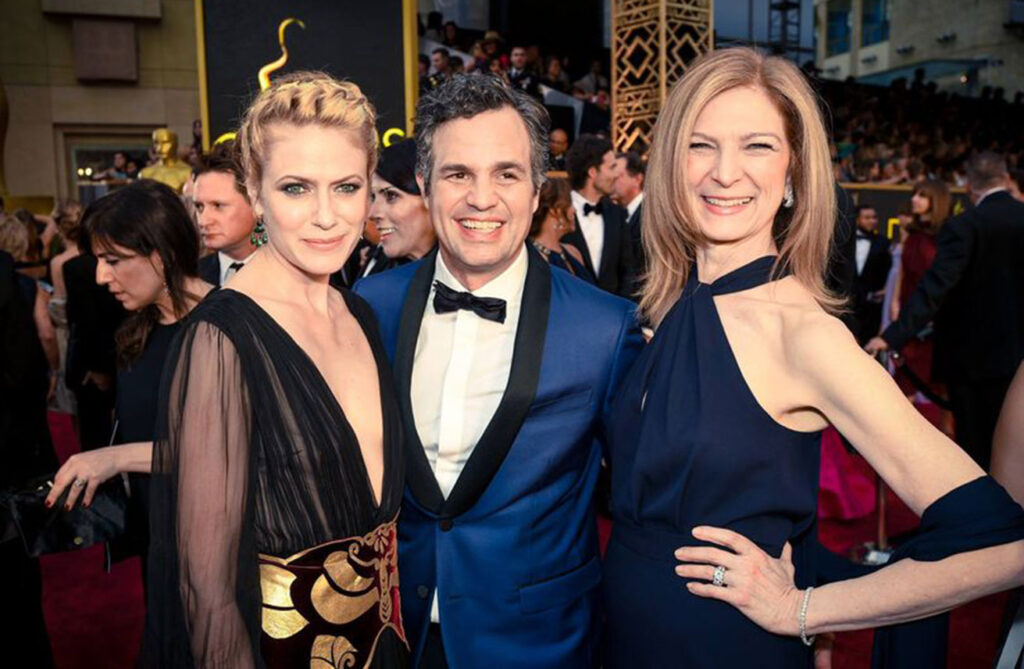 In the following paragraphs, I'll be offering my analysis of the nominees in eight categories — Best Picture, Best Director, Best Actor, Best Actress, Best Supporting Actor, Best Supporting Actress, Best Original Screenplay and Best Adapted Screenplay. In each category, I will pick the nominees that I think are clearly the best and the one that should win, and I will also point out the other nominees that I consider worthy of the nomination. And, of course, I will point out those nominees that have me scratching my head and wondering just what they were thinking. I will even acknowledge a few non-nominees that would have been better selections in each category.
My analyses place each nominated film or performance in the order of preference (except where my preferred winner is not even a nominee).
Best Original Screenplay
The nominees — Belfast; Don't Look Up; King Richard; Licorice Pizza; The Worst Person in the World
Should win
Belfast — Kenneth Branaugh's very personal story of a family coping with economic uncertainty and political and social upheaval in Northern Ireland during The Troubles. Told through the eyes of a young boy, "Belfast" concentrates on the impact of the civil war on this one family unit, and in that focus universalizes the story. It's a beautifully filmed movie, but the strength begins with a vibrant script, that brings humanity to every character which only serves to shine a brighter light on the tragedy unfolding. In an age when America itself is facing political and cultural strife unseen in 50 years, and frighteningly perhaps 160 years, "Belfast" could not be more timely.
Worthy Nominees
King Richard — A story about the belief of a man (Richard Williams) in the talents of his children (Venus and Serena Williams), which spurs him to persevere in the face of racism, classism and inner city violence. The script by Zach Baylin does not sugarcoat the obsession behind Williams' crusade, and the impact it has on his family, especially his devoted wife and his eldest daughter yearning to break free of his control. The script makes you understand the extraordinary lengths to which Williams had to go just to get his daughters an opportunity to succeed and not be manipulated, and it does so in a realistic yet inspirational way.
Not If I Had a Vote
Licorice Pizza — Boy, is this a close call for me. There is so much to like in "Licorice Pizza," but this is a classic case of the whole not being equal to the sum of its parts, and I think the fault for that has to fall on the script by Paul Thomas Anderson. Not for a moment was this movie not entertaining, and there are memorable individual vignettes, but that is also the problem. The vignettes don't coalesce into a cohesive whole, but instead just seem to exist on their own. Also, and this is no small matter for me, this is another example (like "Call Me By Your Name") of Hollywood seeming to endorse romance between an adult and an underage youth. The movie is so entertaining, but I could not escape the creepiness in the central concept. Apparently, statutory rape exists everywhere in America but zip code 90027.
Don't Look Up — Satire is so very hard to do well, and "Don't Look Up" is a near miss for me. If I had seen this movie six years ago, I would have thought it beyond ridiculous, now I just think of it as a worthy attempt that ultimately fails. The central idea of writers Adam McKay and David Sirota is clever, of two astronomers discovering an enormous comet on a trajectory to impact Earth who are not able to convince the government or many of the people of this fact. The filmmaker's target is climate change, but you could probably substitute COVID-19 as well. So much of it is so over-the-top that it went beyond absurdity into ridiculousness, especially the characters played by Meryl Streep, as the US President, and Mark Rylance, as a tech billionaire who is a strange combination of Steve Jobs and Andy Warhol. Not since Johnny Depp portrayed Willy Wonka has there been a weirder character/performance.
For Your Consideration
Mass — If I could replace "Licorice Pizza" or "Don't Look Up" in this list with any one film, it would be "Mass." "Mass" is a movie that lives or dies by its script and the performances; it will not be redeemed by incredible production values, or a beautiful score, or spectacular special effects. It is as stripped down a film experience as you can get, as it basically involves four people in a room talking to each other. But the subject matter of that discussion is so intense and searing, that you cannot take your eyes off the screen. "Mass" is about two sets of parents who agree to meet and talk, with the intent of reaching some understanding of the horrific event that shattered their lives six years past. Jason Isaacs and Martha Plimpton are the parents of a boy who was shot and killed, along with several other children, in a school shooting, and Reed Birney and Ann Dowd are the parents of the shooter. This is a mesmerizing, heartbreaking movie experience written and directed by Fran Kranz.
Being the Ricardos — The script for this movie is whip smart, as you would expect from Aaron Sorkin, writer of "Moneyball," "A Few Good Men," "The Trial of the Chicago 7" and "The West Wing" among others. It shrewdly concentrates on one week in the marriage of Lucille Ball and Desi Arnaz, and the production of their landmark TV show "I Love Lucy." It is an important week in their relationship and in the future of their show and careers, as Lucy has been alleged to have communist sympathies at the same time that Desi's suspected infidelity is putting a strain on their marriage. The film centers in on the dynamics in their relationship and the instinctive comedic genius of Ball, all while under the microscope that is America in the red-hunting 1950s. It is a reflection of how good this script is that a movie I thought would be no more than a lark is instead a really incisive character study and an opportunity for two excellent actors (Nicole Kidman and Javier Bardem) to shine.
No opinion — The Worst Person in the World
Best Adapted Screenplay
The nominees — CODA; Drive My Car; Dune; The Lost Daughter; The Power of the Dog
Should Win
CODA — So rarely do movies make me cry, but this one did. Written and directed by Sian Heder, "CODA" is about a hearing high school senior (played by a wonderful young actress named Emilia Jones) who comes from a family whose other members (mother, father and brother) are all deaf. This is a movie about dreams and responsibilities, how painful the choices are when the two come into conflict, and how loving families rally to each other when the chips are down. This is an absolutely wonderful movie.
Worthy Nominees
Dune — Anyone who has seen the original film version of "Dune" knows just how bad this could have been. This is an epic film version of the Frank Herbert science fiction novel, and certainly it will be very competitive for Oscars in the technical categories, for its production design, cinematography and special effects. However, all of that would have been just window dressing if the script wasn't good, and this script by Jon Spaihts, Eric Roth and Denis Villeneuve (who also directed) is very good. "Dune" creates a totally new world, and like the "Lord of the Rings" films, makes the inhabitants and conflicts of that new world understandable and compelling.
Not If I Had a Vote
The Power of the Dog — Wake me when it's over. "The Power of the Dog" is a very slow-moving, neo-Western about rancher brothers, one of whom marries a local widow with a somewhat effeminate teenage son, who the other brother despises but eventually takes under his wing to teach him to "be a man." From a production values aspect the film is successful, but the characters, except for the widow played by Kirsten Dunst, are not especially compelling and the storytelling is altogether too laconic.
The Lost Daughter — Wake me when it's over, part two. An overly arty character study about a woman professor enjoying a beachside vacation who becomes entranced by a young mother from a large family also vacationing at the beach. The film flashes back and forth in telling this story of how the mature professor made unconventional family choices in furtherance of her career, and how this is coloring her perception of this harried young mother. There is also a lost/stolen child's doll which factors heavily into the psychology of the professor, which quite frankly, was such a confoundingly ridiculous plot point that I found it difficult to take the character, and thus, the whole movie, seriously.
For Your Consideration
West Side Story — A close call for me, but ultimately it is much more successful than not. Frankly, I don't know what compelled Steven Spielberg to remake "West Side Story," the original version of which, from a strictly filmmaking point of view, I really don't think can be improved upon. It is well known that the original film has been a subject of derision from the Puerto Rican community for its use of non-Puerto Rican (and even, non-Hispanic) actors in the roles of Puerto Rican characters, and for its darkening of the skin of these actors to make them fit the expectations of contemporary audiences (or at least, what filmmakers of that age thought audiences expected). I'm going to leave that aside; you can decide just how important that is to you for your enjoyment of the original film. I am going to concentrate on the choices the writer made in adapting this particular version to the screen. Writer Tony Kushner made some decisions that I don't think served the film well. He re-ordered some of the songs compared to the original film version. His re-order actually is more in line with the original Broadway production, but I think the original film was right in how it ordered the songs. For instance, the song "Cool" is now before the rumble and is sung by Tony as he tries to convince the Jets to make peace with the Sharks. In the original film, "Cool" is performed after the rumble and is a means by which the Jets regain their composure to face the inevitable police scrutiny. I think it's placement after the rumble is much more effective. Even more so was the decision to move "I Feel Pretty" from before the rumble to after the rumble. Not just after the rumble, but immediately after the rumble. It's a jarring segue from the tragic consequences of the rumble to this slight and fundamentally silly song; it feels downright awkward. Also, I have an argument with the decision to have "Somewhere" sung by the character played by Rita Moreno. "Somewhere" is one of the most beautiful, soaring ballads ever written for the musical theater, but in Moreno's hands it is reduced to a wistful air. There is nothing intrinsically wrong with Moreno's version, but the song deserved a more robust treatment. Imagine if they remade "My Fair Lady" and had Colonel Pickering sing "I Could Have Danced All Night." So, why am I saying that it would be a worthy nominee? Because it is after all, a reimagining, and while I may not agree with all the changes, I cannot deny that the end result is a stunning, captivating accomplishment in its own right, and the courage it took to reimagine a universally loved and acknowledged classic should be commended.
I know my endorsement of "West Side Story" was rather tepid in this category, but I can't readily identify any other alternative nominee. While I loved much of "Nightmare Alley," especially it's production design and direction, my biggest hang-up with the film was the lack of character motivation for a pivotal plot point, which is a script problem. The "Tragedy of Macbeth" was a great looking film, heavily atmospheric, with riveting performances, but did the screenwriter really make any improvements to Shakespeare? "tick, tick…Boom!" was a wonderful movie, but I really think it was a triumph of performance more than anything else.
No opinion — Drive My Car
Best Supporting Actress
The nominees — Jessie Buckley, The Lost Daughter; Ariana DeBose, West Side Story; Judi Dench, Belfast; Kirsten Dunst, The Power of the Dog; Aunjanue Ellis, King Richard
Worthy Nominees
Kirsten Dunst, The Power of the Dog — Even though I did not care for the movie, I cannot deny the exquisite vulnerability and sadness that Dunst portrayed as Rose, a widow who marries a rancher whose brother sadistically torments her at every opportunity. She is the best thing in the movie.
Ariana DeBose, West Side Story — The role of Anita won Rita Moreno an Oscar in the original film, and may well win one for DeBose. She conveys all the emotions that fans so identify with Anita — her passion and sensuality, her maternal devotion to Maria, and finally and tragically, her rage and hatred of the Jets. And she sings and dances spectacularly well.
Judi Dench, Belfast — I would have preferred Catriana Balfe in this category, whose character is more central to the overall film, but Dench, as always, is formidable as Granny, the matriarch who is a loving scold to her husband. I'm guessing Dench got this nomination just for that last shot in the film, which really tells a heartbreaking tale of a nation in disarray and family separation.
Aunjanue Ellis, King Richard — Will Smith as Richard Williams has gotten most of the accolades for his performance, but Ellis is very much his equal as the mother of this tennis family. She totally believes in her husband's "plan," but also realizes that her children are more than just tennis prodigies, and counsels and cajoles her husband when his fierce determination threatens to overwhelm the family. In one incredible scene, she is electric giving her husband an ultimatum when she feels he has gone too far.
Not If I Had a Vote
Jessie Buckley, The Lost Daughter — Like Olivia Colman, it's a good performance in a bad movie. She plays the Colman character as a young woman, a harried young mother chafing at her restrictive role and yearning for freedom to pursue her own interests.
For Your Consideration
Should Win — Ann Dowd, Mass — Dowd plays Linda in "Mass," the mother of a boy who shot and killed several people in a school shooting, who has agreed to meet with the parents of one of her son's victims. Throughout the film, the look on Dowd's face is one of pain and anguish, but more than that — like someone who is braced for an attack that they believe they deserve. Even though I, like so many others, react with anger towards the families of these shooters, that somehow they are at fault for what has occurred, her performance is so heartbreaking that it made me realize just how much these people may suffer as well — from the pain of loss and perhaps more so, the torment of not understanding.
Catriona Balfe, Belfast — I just don't understand how you can nominate "Belfast" for all these awards, and totally bypass Ma and Pa. As Ma, Balfe is the beating Irish heart of "Belfast," determined to remain in her home regardless of the chaos breaking out around her, a counterpoint to Pa (Jamie Dornan) who believes the only way to protect and provide for his family is to leave Northern Ireland. As her determination wanes in the face of the horrible reality around her, Balfe expertly communicates the emotional toll of The Troubles.
Best Supporting Actor
The nominees — Ciaran Hinds, Belfast; Troy Kotsur, CODA; Jesse Plemons, The Power of the Dog; J.K Simmons, Being the Ricardos; Kodi Smit-McFee, The Power of the Dog
Worthy Nominees
Troy Kotsur, CODA — Could easily have been my choice for the best in this category. Kotsur is so believable in the role of a deaf father to a hearing child, not because he is deaf, but because as he plays him, this character is such a character! Totally comfortable in his own skin and joyfully oblivious to what anybody thinks of him. This father is funny, capable, loving, horny — so totally human and not some patronizing caricature of a deaf person. I loved this performance.
Ciaran Hinds, Belfast — A veteran character actor, this is Hinds first Oscar nomination, and I very much sense that he was due. He gives a lovely performance as Pop, the sweet, ailing grandfather who is a counselor to his son, a playmate to his grandson, and a loving and mischievous foil to his wife. The scene where he and Granny (Judi Dench, also wonderful) playfully bicker and then cuddle is simply one of those magical moments that makes watching movies so joyful.
J.K. Simmons, Being the Ricardos — He plays William Frawley, the actor who played Fred Mertz in "I Love Lucy." Frawley, as portrayed by Simmons, is cantankerous, wise and fiercely loyal to Lucy and Desi, as well as totally loathing of Vivian Vance, who played Ethel Mertz. Simmons gets many of the funniest lines in "Being the Ricardos," and he goes to town with them.
Not If I Had a Vote
Kodi Smit-McFee, The Power of the Dog — He is the odds-on favorite to win the Oscar, but don't ask me what for. He basically shuffles through the whole movie displaying very little emotion, and I found it very hard to get a read on his character. Is he helpless and aimless, or scheming and vengeful? An actor should be able to convey the truth of the character somehow, and I never felt any clarity with him. Even at the end, when the answer seemed obvious, I still had doubts.
Jesse Plemons, The Power of the Dog — Really?! Not since Dan Aykroyd for "Driving Miss Daisy" has there been a character and performance nominated for an Oscar that had less to do in a film. He made no impression on me at all; as far as I can tell, his character is nothing more than a device to introduce the widow and her son into the story. What a ridiculous choice.
For Your Consideration
Should Win — Jason Isaacs, Mass — He plays Jay, the father of a murdered boy who has agreed to meet with the parents of the boy who killed his son. He has agreed because it was recommended by the therapist that he and his wife have been seeing, but Isaacs' performance is that of a man who is rational and skeptical, but more so, one with a simmering rage just below the surface that is held back only by his rationality and his humanity. The scene where he describes how his son died is simply one of the most heart wrenching I have ever seen.
Jamie Dornan, Belfast — Is this really the guy from those "Fifty Shades of Grey" movies? He is perfect as Pa in "Belfast," as a slightly irresponsible but devoted father to a family living through The Troubles in Northern Ireland. He convincingly conveys both the inner toughness of the man but also a sensitivity to the feelings of his wife. His torment is palpable in the movie, as he senses and experiences the societal change in a more visceral way than his wife, and he lets us see the urgency he feels to remove his family from perceived danger. It's a crime that Ma and Pa were ignored from "Belfast."
Best Actress
The nominees — Jessica Chastain, The Eyes of Tammy Faye; Olivia Colman, The Lost Daughter; Penelope Cruz, Parallel Mothers; Nicole Kidman, Being the Ricardos; Kristen Stewart, Spencer
Should Win
Jessica Chastain, The Eyes of Tammy Faye — Going in, I had vague recollections of Tammy Faye Bakker, but mostly my impression was that of a charlatan who got what she had coming. The movie did not change my mind; in fact, it mostly reinforced my assumptions. But one thing it did was help me understand who she was and the milieu that created her. Most of the credit for that goes to Chastain's incredible impersonation. This is more than just a make-up job. Chastain embodies Tammy Faye Bakker, from the sound of her voice, to the cadence of her speech to the way she walks and reacts to people. Watching the film, I could not believe that millions of people believed this dog and pony show. But what the movie and the performance effectively do is make you believe that SHE believed it, all of it. When her comeuppance finally comes, I am not ashamed to admit I felt some sympathy for her, even though I know she deserved it.
Worthy Nominees
Nicole Kidman, Being the Ricardos — This is not an impersonation, like Chastain's. Kidman plays Lucille Ball, but it is more of a channelling. She doesn't try to mimic her speech, and smartly the film doesn't try to recreate her comic genius. Instead, Kidman gets to the heart of Ball the woman, and in doing so, introduces you to a Lucy you didn't really know. This Lucy is smart, tough, sensual, instinctive and generous, character traits that Kidman effectively conveys through body language or the look in her eye or her reading of Aaron Sorkin's brilliant script.
Not If I Had a Vote
Olivia Colman, The Lost Daughter — Reading my reviews, people might get the mistaken impression I don't like Oliva Colman. I openly questioned the legitimacy of her Oscar win for "The Favourite," a movie I clearly disliked. And now, I suggest that she shouldn't have been nominated for "The Lost Daughter." Well, I actually love her as an actress, from the time I first saw her in the TV limited series "Broadchurch." My problem isn't necessarily with the performance. She is undeniably good in the movie, but the movie is such a slog to get through, and there are so many wonderful actresses who are not nominated (Emilia Jones in "CODA," Lady Gaga in "House of Gucci," Jennifer Hudson in "Respect," Alana Haim in "Licorice Pizza," Rachel Zegler in "West Side Story," Tessa Thompson in "Passing"), any one of whom would be a better choice.
Kristin Stewart, Spencer — I could basically copy and paste my feelings on Olivia Colman onto this section on Kristin Stewart, who plays Princess Diana in "Spencer." She is a fine actress, who has been nominated for an unwatchable movie. The fact that I don't really care about the royal family is not the issue — I don't care about evangelical preachers and I still enjoyed "The Eyes of Tammy Faye," and I loved "The Queen." I would really be curious to talk to someone who watched "Spencer" and didn't find it hard to keep their eyes open. The movie seems to be filmed in some sort of dream state and soft focus; is this meant to suggest Diana's perilously delicate mental state? Instead, it merely suggests it's audience to slumber.
For Your Consideration
Emilia Jones, CODA — I contrast Jones' performance to that of Kodi Smit-McFee in "The Power of the Dog." Both play disaffected teenagers, outsiders in their environment, not sure of their place in the world, and having issues with familial expectations. But whereas Smit-McFee never brings his character to any life, Jones so fully inhabits this young woman that you feel every slight, humiliation, fear, desire and frustration, and the ultimate denouement is so powerful and emotional because of the performance of this wonderful actor.
Lady Gaga, House of Gucci — What a fine actress Gaga has turned out to be. After a revelatory performance in "A Star is Born," she follows it up with her take on the passionate, scheming, unstable Patrizia Reggiani, a social climbing golddigger who seduces and then marries Maurizio Gucci, an heir to the Gucci fashion fortune. There is not an emotion that Gaga does not nail in this film, be it sexuality, vulnerability, sadness, rage or savviness. Truly, any one of Chastain, Kidman, Jones or Gaga would have been a worthy victor, which probably means Colman will win.
No opinion — Penelope Cruz, Parallel Mothers
Best Actor
The nominees — Javier Bardem, Being the Ricardos; Benedict Cumberbatch, The Power of the Dog; Andrew Garfield, tick, tick…Boom!; Will Smith, King Richard; Denzel Washington, The Tragedy of Macbeth
Should Win
Will Smith, King Richard — He dominates the movie from beginning to end. His Richard Williams, coach and father of Venus and Serena Williams, is a force of nature — obsessive, protective, loving, stubborn, fearless. And yet, there is a repressed sadness and rage about this man in the Smith portrayal, that occasionally bubbles to the surface that is revelatory and exciting. It is a redemptive role for Smith, a fine actor who got trapped in increasingly dubious big budget blockbusters.
Worthy Nominees
Andrew Garfield, tick, tick…Boom! — Of all the acting nominees in all the categories, his is probably the one that is the biggest reason for the success of the overall movie. The movie lives and dies by his performance, and he is a wildfire of energy and enthusiasm throughout. He plays Jonathan Larson, most famous as the composer of the musical "Rent." This film presents Larson at the beginning of his career as a struggling composer trying to catch a break, but this is no self-pity wallow. This is a funny, energetic, and thoroughly entertaining journey through the process of creating art, and the self-doubt and rejection that normally go with it, and none of it would have worked without the inspired performance by Garfield, who basically had to learn how to sing for the movie.
Denzel Washington, The Tragedy of Macbeth — Denzel Washington does Shakespeare. Are you kidding me? How could it not be good! It is easy to be impressed with Joel Coen's direction or the production design or cinematography, which are magnificent, but it is Washington who anchors the film. In Macbeth's final confrontation with Macduff, you see in his eyes a man who knows he has gone too far. It is a powerful performance, and this from a humble reviewer who readily admits he probably misses half of what they are saying.
Javier Bardem, Being the Ricardos — Bardem really makes you feel the suave charisma, innate intelligence and love and affection for his wife that was Desi Arnaz. The dynamics of their relationship are at the heart of "Being the Ricardos," and the two actors feed off each other beautifully. To nominate Kidman and to ignore Bardem would have been a farce.
Not If I Had a Vote
Benedict Cumberbatch, The Power of the Dog — As is clear by now, I was left totally cold by "The Power of the Dog," and that includes Cumberbatch's lauded performance. I just don't get it. I did not find him a compelling character, and there was nothing in the performance that I haven't seen done equally well if not better by any number of actors playing overly macho, surly men. As for a key plot point that I won't spoil, I will say that I found it to be very cliched, area already covered by another Oscar-winning film just over 20 years ago, and it was already a cliché back then.
For Your Consideration
Bradley Cooper, Nightmare Alley — Cooper gives a magnetic, intense performance as a ruthless, amoral carnival roadie turned illusionist in "Nightmare Alley," capped by arguably the best individual scene (excepting Jason Isaac in "Mass") for any actor last year. The ending of the film, and the surprise and anguish on his face when he realizes the ironic reality of his situation, is at once both satisfying and horribly sad.
Best Director
The nominees — Paul Thomas Anderson, Licorice Pizza; Kenneth Branaugh, Belfast; Jane Campion, The Power of the Dog; Ryusuke Hamaguchi, Drive My Car; Steven Spielberg, West Side Story
Should Win
Kenneth Branaugh, Belfast — A personal story, so deftly told that the viewer is immediately wrapped up in the characters — their dreams and fears, frustrations and pain. There is a beauty to this filmmaking — it feels both immediate and timeless. The gorgeous use of black and white cinematography, to separate the past from the present that almost gives the movie a documentary feel. It is a triumph from the opening shot that begins in a modern day Belfast awash in color and then scales a wall to present a black and white Belfast on the doorstep of The Troubles, to that heartbreaking ending shot of the face of Granny, a symbol of the people of Northern Ireland facing an uncertain future.
Worthy Nominees
Steven Spielberg, West Side Story and Paul Thomas Anderson, Licorice Pizza — I was prepared to include Spielberg and Anderson under the Not If I Had a Vote category, but ultimately decided against it, for all the reasons that I put Campion there. For whatever flaws their films might have, both "West Side Story" and "Licorice Pizza" are totally alive and electric pieces of filmmaking. They pulse and radiate energy and enthusiasm and are visible demonstrations of the mastery of the art of directing that Spielberg and Anderson bring to almost every film they make. "West Side Story" is a vibrant example of either tremendous courage or tremendous hubris, to not just remake but totally reimagine an acknowledged classic of American cinema. "Licorice Pizza" is a personal story of Anderson's roots, and while it didn't totally come together for me it had individual scenes of great electricity and wild abandon.
Not If I Had a Vote
Jane Campion, The Power of the Dog — Not since Terrence Malick and "The Thin Red Line" has there been a director whose latest film has been more anticipated and rapturously reviewed than Campion, and that left me totally cold. "The Power of the Dog" is practically the poster child of the arty, pretentious fare that passes for prestige films these days, that only appeals to a narrow audience and for which the vast majority of filmgoers either totally ignore or shake their heads at what all the accolades were about. It is terminally slow, and whose fault is that more than a director?
For Your Consideration
Denis Villeneuve, Dune — Villeneuve accomplishes much the same feat that Peter Jackson did with "The Lord of the Rings: The Fellowship of the Ring" — he takes a literary classic, breaks it down into multiple films with no guarantee that the first film will justify the sequels, but invigorates it with such great cinematic craft so as to make the success of the sequels inevitable. Of course, the difference is that Jackson made all three LOTR movies at once, whereas Villeneuve's "Dune" was a stand-alone, and thus had to justify the financing for the sequel. And justify it did. It is a singular directorial vision, that creates this fascinating, awe-inspiring world. Unlike the original "Dune," which is one of those classic "so bad it's good" movies, Villeneuve's "Dune" makes Frank Herbert's creation a real place of intrigue and wonder, and not a laughable camp disaster.
No opinion — Ryusuke Hamaguchi, Drive My Car
Best Picture
The nominees — Belfast; CODA; Don't Look Up; Drive My Car; Dune; King Richard; Licorice Pizza; Nightmare Alley; The Power of the Dog; West Side Story
Should Win
Belfast — Not an easy choice; I absolutely loved "CODA" as well, but the edge goes to "Belfast" which magnificently imparts a cultural and political history through an intimate family story.
Worthy Nominees
CODA — A film that builds momentum throughout, by creating unique characters and placing them in a relatable conflict, up to an emotionally joyful conclusion.
Dune — A virtuoso visual spectacle, one of those rare movies that utilizes every possible tool in the movie toolbox to create an all-encompassing new world to discover.
King Richard — A conventional screen biography elevated by a clear-eyed view of its protagonists and powerful performances, especially by Will Smith and Aunjenue Ellis.
West Side Story — Despite my reservations, this is a bold and courageous new take on an old classic, by a master filmmaker.
Nightmare Alley — A technical triumph, it's production design, cinematography and costume design are first rate, with a tremendous lead performance by Bradley Cooper.
Licorice Pizza — Even though it never quite coalesces, it is filled with so many wonderful scenes that it deserves a place on this list.
Not If I Had a Vote
Don't Look Up — A noble failure that aims high but never quite gets there. It is altogether too over-the-top such that several of the characters do not resonate.
The Power of the Dog — It commits a cardinal sin for a movie — it's pretentiously boring.
For Your Consideration
Mass — As intense and captivating as any movie released this year, this is drama in its purest form — a well-written script and four actors, working at the height of their craft, breathing life into believable, identifiable characters.
Being the Ricardos — An intelligent look at one of the most famous entertainment couples in history, told with wit, insight and empathy.
tick, tick…Boom! — An exhilarating musical biography, entertaining from beginning to end, dominated by a dazzling Andrew Garfield.
No opinion — Drive My Car
I encourage you to watch all of these movies, including the ones I didn't care for, and form your own opinions. It certainly makes watching the Oscars more fun when you have seen the nominees. I will try to catch the three foreign films nominated in the major categories before the Oscar telecast on March 27, and if I do, I will update my analyses with assessments of these movies.
I also want to recognize some other films released last year that I found very enjoyable:
No Time to Die — A more emotional than action-packed, but no less satisfying, conclusion to the Daniel Craig series of Bond films.
A Quiet Place, Part II — Very effective follow-up to the first film.
In the Heights — Infectious film, with an energetic, charismatic cast.
Come From Away — Excellent filmed performance of the stage musical that is an emotional powerhouse.
Dear Evan Hansen — Suspend disbelief for a too-old Ben Platt in an otherwise wonderful rendering of the Broadway musical.
I must say that I am discouraged by the trend in the Academy to nominate these increasingly pretentious, boring movies.
The prestige films of bygone eras were movies like "Chinatown," "Glory," "Platoon," "On the Waterfront," "Out of Africa," "Taxi Driver," "All About Eve," "Gandhi," "A Man For All Seasons," etc., all of which crackle in their own way with excitement, which make us think but captivate us at the same time. None of these great films could ever be accused of being boring.
I'm afraid that the Academy Awards will continue to fade into irrelevance for the majority of the movie-going public unless the voting membership realizes how out of touch they have become with their viewing audience. At the same time, it wouldn't kill the viewing public to spend some of their entertainment dollars on rewarding but challenging fare like "Mass" or "Belfast," and not just on the latest "Spider-Man" movie or, God help us, the new "Jackass" installment.
If these trends continue, the movie theaters will only screen comic book movies and low-brow comedy, and the Oscars will only reward arty fair. And the entire concept of going to the movies, and having a shared cultural experience over truly great and momentous films, will become a thing of the past.