Working together to make sure everyone has equal access to information is not only a goal of public libraries, it's also a very American ideal. The collaboration between the Kenosha Public Library and Racine Public Library to present an event-filled, month-long program on the process and importance of voting is about as American as it gets! 
"Getting out to vote is one of the most valuable things we can do as citizens in our society, but it can also be one of the most challenging, especially when it feels like one vote doesn't make a difference," said Brandi Cummings, KPL Communications Specialist.
The series, called Who Gets to Vote? is designed to help the general public get involved in local, state and national elections by providing opportunities for dialog and learning how each vote can make a difference.
"We live in unprecedented times, where access to information feels nearly infinite, but at the same time, it is more difficult to navigate than ever," Cummings said.

It's safe to say that the library's special March lineup is a winner — by a landslide. Events include history as well as up-to-the-minute information, and opportunities to get involved in big and small ways.
Who Gets to Vote? kicks off with another valued trait of our public library system — free books. Both KPL and RPL are distributing free copies of "The Soul of America," made possible by Wisconsin Humanities and the Racine Public Library. Just stop in to get a copy while supplies last.
This #1 New York Times Bestseller looks at moments throughout our history when our nation overcame fear and division by lifting up hope, as a lens for viewing our current American political landscape.
"The Soul of America" by John Meacham provides a springboard into the month's special events, beginning with book discussions. Traditional discussions of the book are set for 6-7 p.m. Monday, March 7 in person at Southwest Library Activities Room, 7979 38th Ave. and March 23 through the Racine Public Library (virtual). Register for the Kenosha event HERE.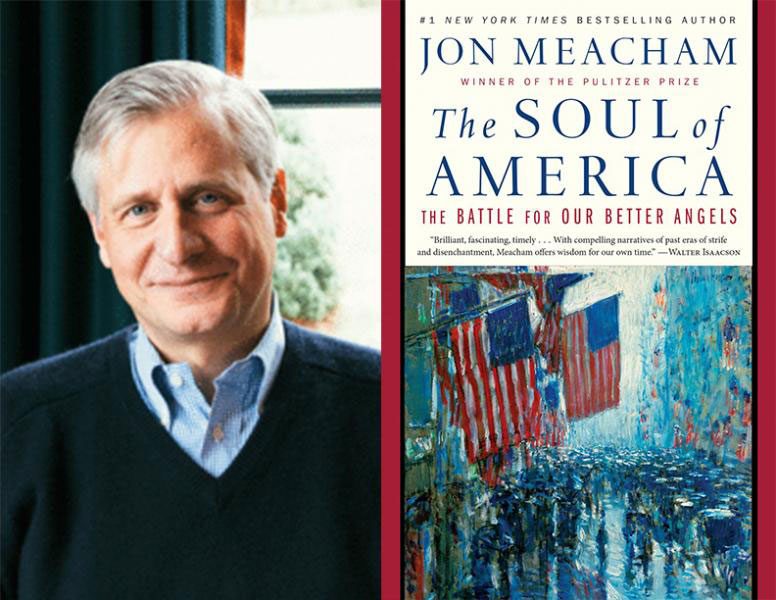 "By exploring the main themes in Jon Meacham's 'The Soul of America,' our hope is to provide our community with an opportunity to find common ground, develop shared understanding, and learn how we can build a better community when we work together," said Cummings.
Spin-off discussions include a more general examination of  the history of voting with the Politics and History Book Club 1-3 p.m. Friday, March 11 at the Southwest Library. The Politics and History Book Club is designed for those interested in politics, political leaders, and history, and is ongoing. Each month will have a different topic to read about and discuss. This month, the club will discuss the history of voting, voter suppression, struggles for the vote, and the evolution of voting rights from the local, national and global perspective. Participants can read any book related to voting to share in the discussion.
A discussion of  voting rights and the struggle to count votes equally with the Black History Book Club 6-7 p.m. Monday, March 14, also at the Southwest Library.
The Civil Rights Act of 1964 prohibits discrimination on the basis of race, color, religion, sex or national origin, however, voting rights, suppression and getting out to vote are still hot and contentious topics. Read about the modern issues regarding voting rights in America and the struggle to count all votes equally. A recommended reading list and registration form is available HERE.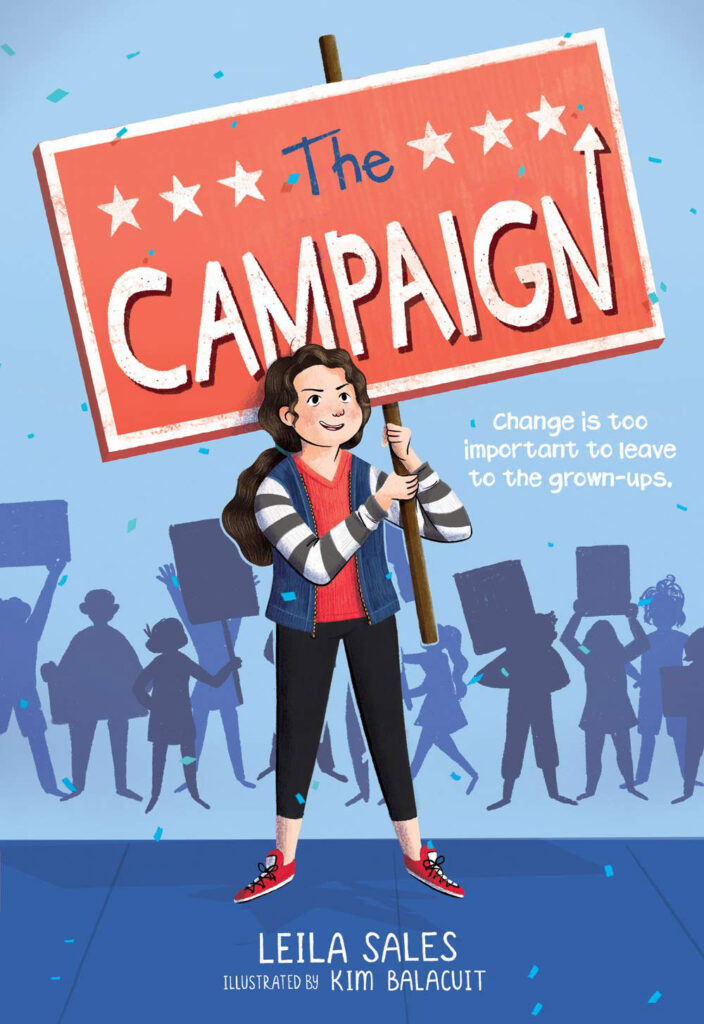 Young learners may not yet qualify to vote, but it's never too soon to learn. Right in the Middle Reading Club will discuss "The Campaign" by Leila Sales 5-6 p.m. Tuesday, March 8 at the Northside Library, 1500 27th Ave. The book focuses on a 12-year-old girl who decides to run a mayoral campaign for her babysitter, to prevent funding cuts for her school arts program.
Beyond book discussions, the Kenosha and Racine libraries are bridging past and present with a full slate of events.
Thanks to a partnership with the Kenosha History Center, a selection of Suffrage postcard images from the Dovie Horvitz Collection will be on display in the Northside Library lobby. Postcards, The Battle For Women's Suffrage: Fighting For The Right To Vote, features historical anti- and pro-women's voting rights postcards.
"While modern political arguments take place on the internet, TV or other media, it wasn't long ago that activists took to the easily shareable medium of the day to get their message heard – the postcard," event coordinators said in the event announcement.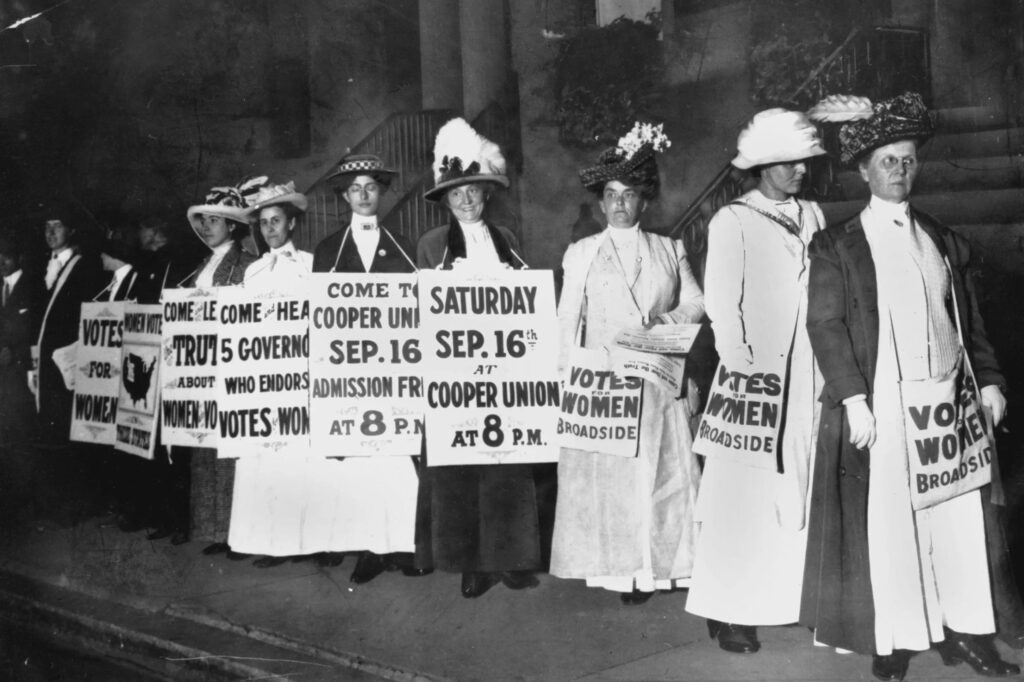 KPL and Ballotpedia will share tips on how to prepare for an election ahead of time and show up at the polls confident and knowing your stuff in Decoding Your Ballot: Voter Research For The Busy Citizen, a virtual event set for 7-8 p.m. Wednesday, March 9.
Join Megan Brown from Ballotpedia for a virtual session on how to decode a ballot. Learn how to research less-covered races (such as school board and city council races) and ballot measures, the rules of each race and election (and who decides them), and how the different levels of government come together to produce the ballot. The event is open to everyone and time will be provided to ask questions.
All are welcome to participate in Racine Public Library's virtual information session on Who Can and Cannot Vote, 6-7:30 p.m. Wednesday, March 9. Community leaders will gather for a discussion of topics surrounding voting rules for various specific populations such as formerly incarcerated persons, college students, and elderly people in special care facilities. See the Racine Public Library website for registration and more information.
KPL's popular and fun series "Old Weird America"  is also in the lineup, spilling the tea on the election of 1872 and how two suffragette dynamos ended up involved in a presidential race — and in prison. To find out more, register for Old Weird America When Voting Was A Crime: Susan B. Anthony, Victoria Woodhull, And The Election Of 1872, an in-person event (with a virtual option) 6-7 p.m. Thursday, March 10 at the Northside Library.
These two dynamic representatives of 19th century feminism involved themselves in the presidential election of 1872 in historic ways, and both ended up in jail. As Woodhull made the grand gesture of running for president, Anthony set a more important historical precedent when she stood trial for voting illegally. The program will examine how these women made their mark on an election nearly 50 years before women won the vote. Please register in advance for either the in-person or virtual option.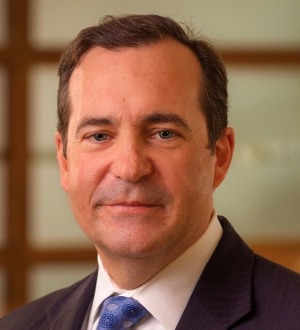 The law firm of Stafford Rosenbaum LLP, based in Madison and Wauwatosa/Milwaukee, will help patrons gain a stronger understanding of the impact of gerrymandering in their presentation Partisan Gerrymandering & Voter Suppression In Wisconsin, set for Tuesday, March 22. Douglas M. Poland, a partner and co-chair of the firm's Election & Political Law team, will explain how partisan gerrymandering impacts Wisconsin voters and why it can be a threat to representative democracy in Wisconsin, regardless of which political party employs it.
Looking to register to vote, but unsure of where to begin? Staff at all KPL and RPL locations are available to walk people through the process. In March, special kiosks will be available, but this service is available year 'round.
Did you know that the United States has a women's equality monument? Enjoy this armchair travel opportunity with Susan Philpott of the National Park Service, for Belmont-Paul Women's Equality National Monument Tour at 6-7 p.m. on Thursday, March 24 and experience the story of Alice Paul's political savvy and the National Woman's Party's transgressive, confrontational tactics in support of woman suffrage.
In addition to the impressive lineup of events, the Kenosha Public Library has a children's book display on democracy, as well as other sources of information with their Who Gets to Vote? Newsletter, a collection of voter resources and a landing page for the entire joint project, which will be updated throughout the month.