I'm a huge fan of all things Cajun, and with Mardi Gras right around the corner … I started searching for a Cajun twist.
At first, I was thinking of making a classic — jambalaya; however, while at a local pub, I found the perfect dish. Main Hub in Racine is known for their variety of corn dogs, and they have a special — Andouille corn dogs with Cajun seasoned fries.
It's truly a perfect combination of spice, crunch, and sweet corn bread batter. Paired up with some Mardi Gras mustard and you get a perfect dish. 
For the corn dogs:
12 fully-cooked andouille sausages
12 sticks
Peanut, canola, or vegetable oil for frying
Batter ingredients:
1 1/2 cups fine yellow corn meal
1 1/4 cups all-purpose flour
1/4 cup granulated sugar
1 Tbsp baking powder
1/4 tsp salt
1 3/4 cups buttermilk
1 large egg
1 Tbsp olive oil or vegetable oil
1 Tbsp honey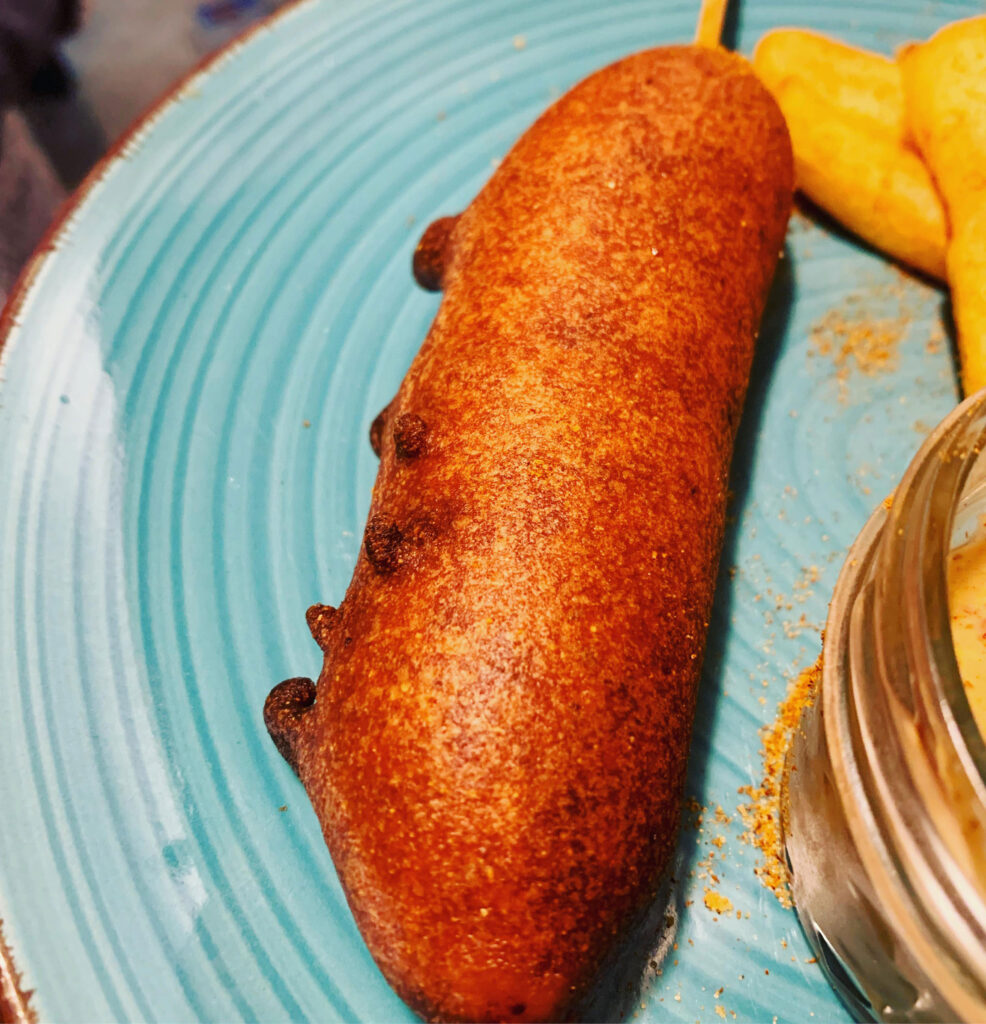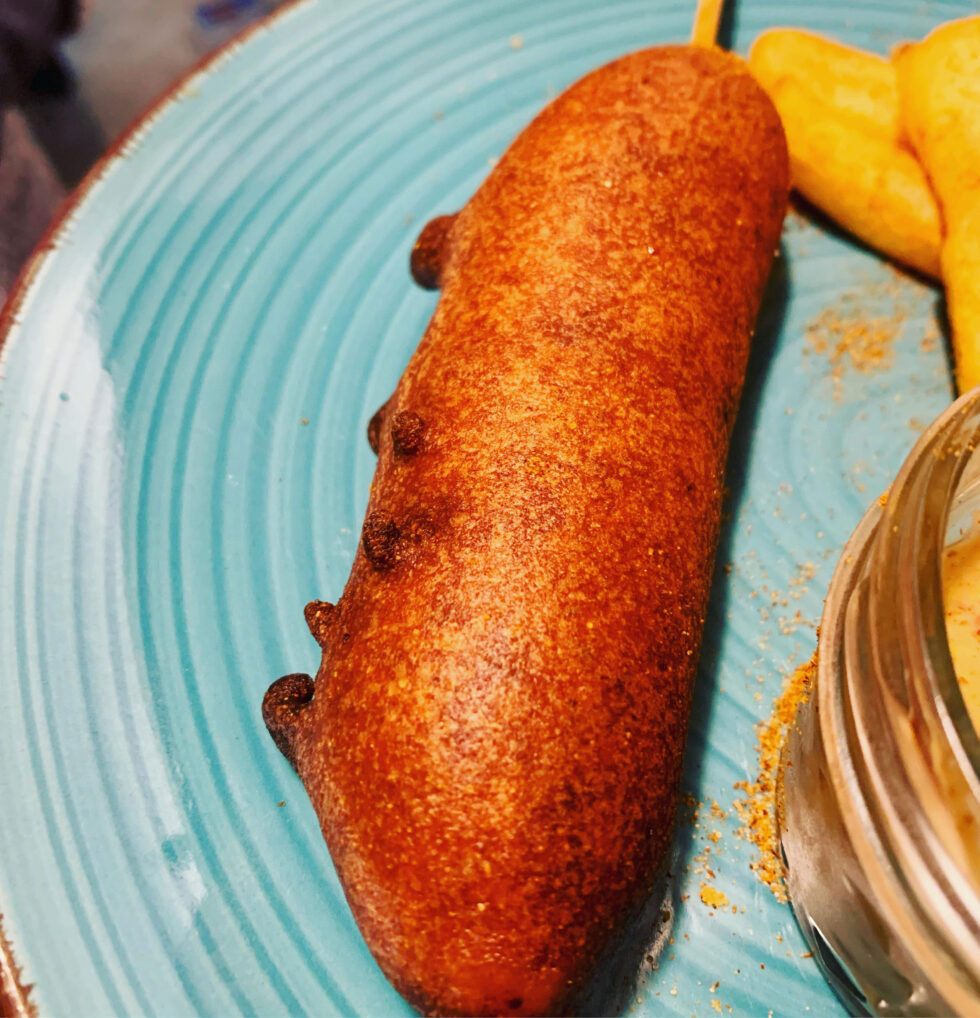 Mardi Gras mustard ingredients:
2 Tbsp mayonnaise
1 Tbsp whole grain mustard such as Maille's Old Style
1 Tbsp spicy brown mustard such as French's
2 tsp prepared extra hot horseradish
1/4 tsp Cajun seasoning such as Slap Ya Mama
1/4 tsp crushed red pepper
1/8 tsp garlic powder
1/16 tsp cayenne
2 tsp packed dark brown sugar (or to taste)
Instructions for corn dogs:
Pour 2-3" of oil in a large pot or dutch oven and heat to 350 degrees over medium heat.
Pat dry with paper towels. Insert sticks into hot dogs.
Whisk together dry ingredients (cornmeal, flour, sugar, baking powder and salt). Whisk together wet ingredients (buttermilk, egg, 1 Tbsp oil and honey). Combine wet and dry ingredients and whisk to combine.
Pour batter into a drinking glass almost to the top and dip hot dogs. Put corn dog straight down into batter and give it a little twirl to fully coat the hot dogs then swirl as you lift up. Let excess drip off. 
Hold corn dog at an angle in the hot oil for 5-7 seconds to let it seal then drop into oil (this keeps them from sticking to the bottom of the pot).
Fry 3 minutes or until golden brown. Fry up to 2-3 at a time (so you don't drop the temperature), turning them as needed to brown evenly. Transfer to a wire rack to cool.
Instructions for Mardi Gras mustard:
Add all ingredients into a small bowl and stir to blend well.
Pop into fridge and let sit a half an hour or longer to let the flavors blend and the sugar crystals fully dissolve.
Stir before serving.