On this date (Feb. 25) in 2017, Salem native Kayla Konwent hit her first career home run for the University of Wisconsin softball team.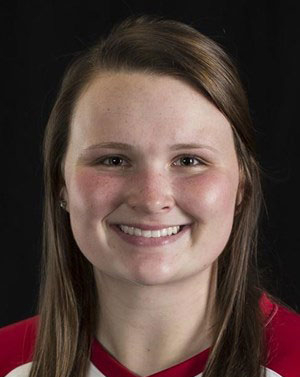 The blast was an early collegiate highlight for one of the most celebrated athletes to emerge from Kenosha County.
Konwent's home run came in her seventh collegiate game following a career at Westosha Central High School where she won virtually every major state, conference and national award while leading her Falcons to two WIAA Division 1 championships.
Konwent's first Badger bomb came in a 4-0 victory over Hofstra on the second day of the Sheraton Invitational at the Fort Myers (Fla.) Softball Complex. Her leadoff shot on the first pitch of the third inning closed the game's scoring.
The round-tripper was described on the Wisconsin website as a "moon shot" and "a huge home run."
Konwent would only play seven more games that season before being sidelined with shoulder injury. The daughter of Cheryl and Tom Konwent also missed 2018 due to injury but rebounded to have the best season ever by a UW softball player in 2019.
In her only full season to date, Konwent started all 57 of Wisconsin's games and was the first Badger to earn first-team All-American honors with a unanimous selection. In addition, she was named Big Ten Player of the Year, was a unanimous first-team All-Big Ten pick and landed on the Great Lakes All-Region squad.
She earned those honors, in addition to an Academic All-Big Ten citation, by setting school records with a .459 batting average, a .582 on-base percentage, an .859 slugging percentage, 15 home runs and 53 RBI.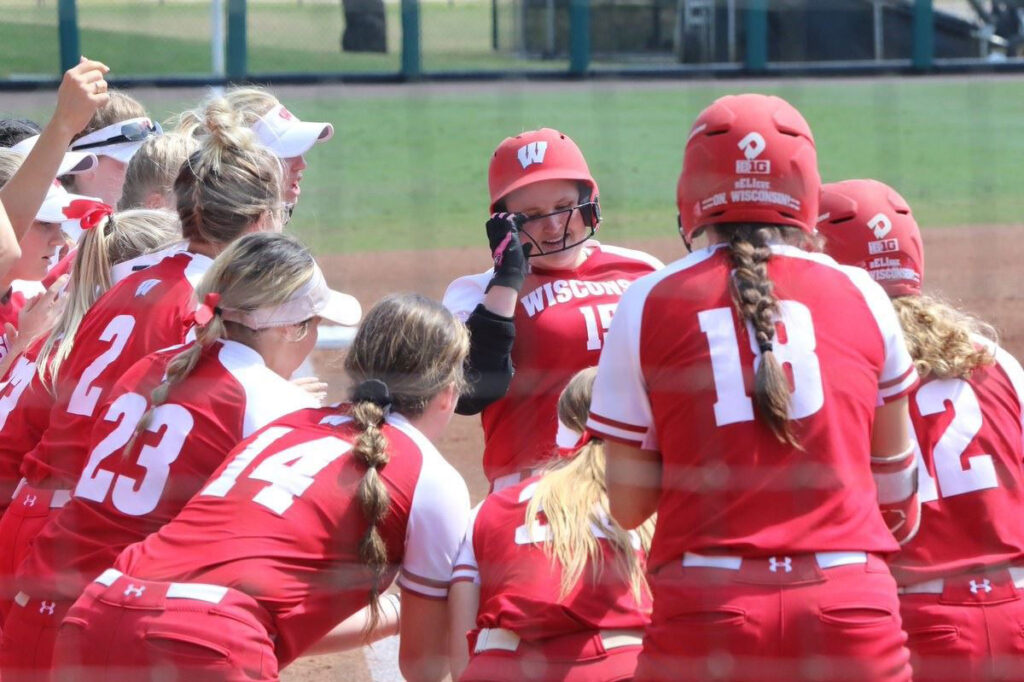 The business administration major was on the brink of another monster campaign in 2020 when the pandemic shut down the season. When play was halted, Konwent was hitting .406 with seven home runs and 14 RBI in 22 games.
It appeared Konwent's first-inning homer on March 8 against UMass in Tampa would be her final collegiate at bat and a second-inning walk would be her final collegiate plate appearance.
That performance left Konwent the program's all-time leader in batting average (.419), on-base percentage (.544) and slugging percentage (.790) at the time.
After an idle 2021, Konwent decided to take advantage of her final year of eligibility and returned to the Badgers this season.
"It is with a heart of meekness and gratitude to share that I have been granted the opportunity to play softball this season," Konwent posted on Instagram on Jan. 18. "Not because of anything I've done but of what the Lord has done. He's showing me that nothing (is) impossible for Him and He is still performing miracles."
A link to Konwent's full Instagram post announcing her 2022 return can be found HERE.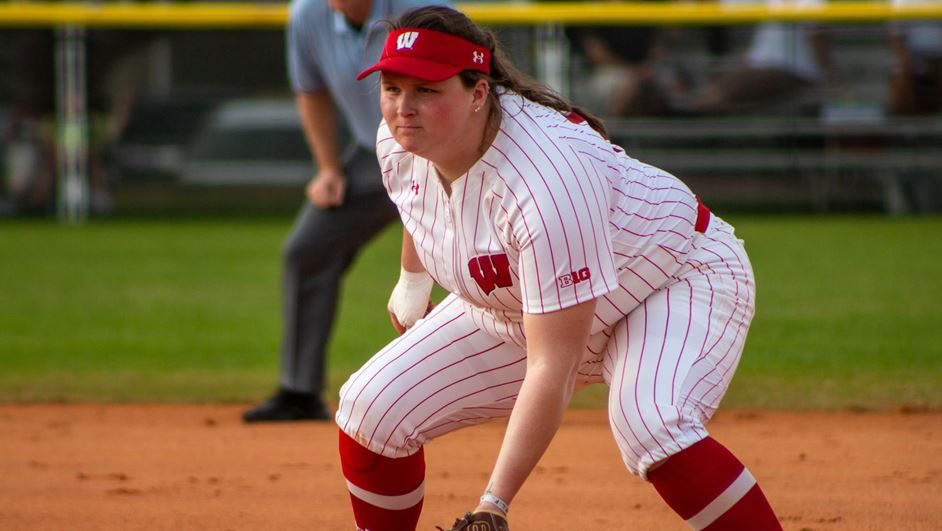 Said UW coach Yvette Healy: "What a blessing it is to have Kayla Konwent rejoin Wisconsin softball. Our young squad can't wait to learn from one the most decorated and talented women to ever compete for Wisconsin."
The layoff did nothing to diminish Konwent's skills. Through 12 games this season, Konwent is hitting .355 with a .474 on-base percentage and an .516 slugging percentage with one home run and six RBI.
Her plate discipline didn't suffer either. Gifted with a tremendous eye, Konwent has walked six times against two strikeouts in 38 plate appearances this season. For her career, the right-handed hitter has coaxed 67 walks with just 34 strikeouts in 378 plate appearances.
Notes: The 6-6 Badgers are off until March 4 when they play Saint Mary's (Calif.) in Fort Collins, Colo. … Wisconsin's home opener is April 1 vs. Indiana. … Also listed on the Badgers' roster is sophomore outfielder Alyssa McClelland, a Bradford graduate.