The Restaurant:
Kaiser's Pizza & Pub, 510 57th St., is a downtown Kenosha institution for family dining with a large welcoming dining room and classic pizzeria menu.
The Featured Dish:
Kaiser's Chips and Dip — Homemade pub chips with creamy coleslaw for dipping.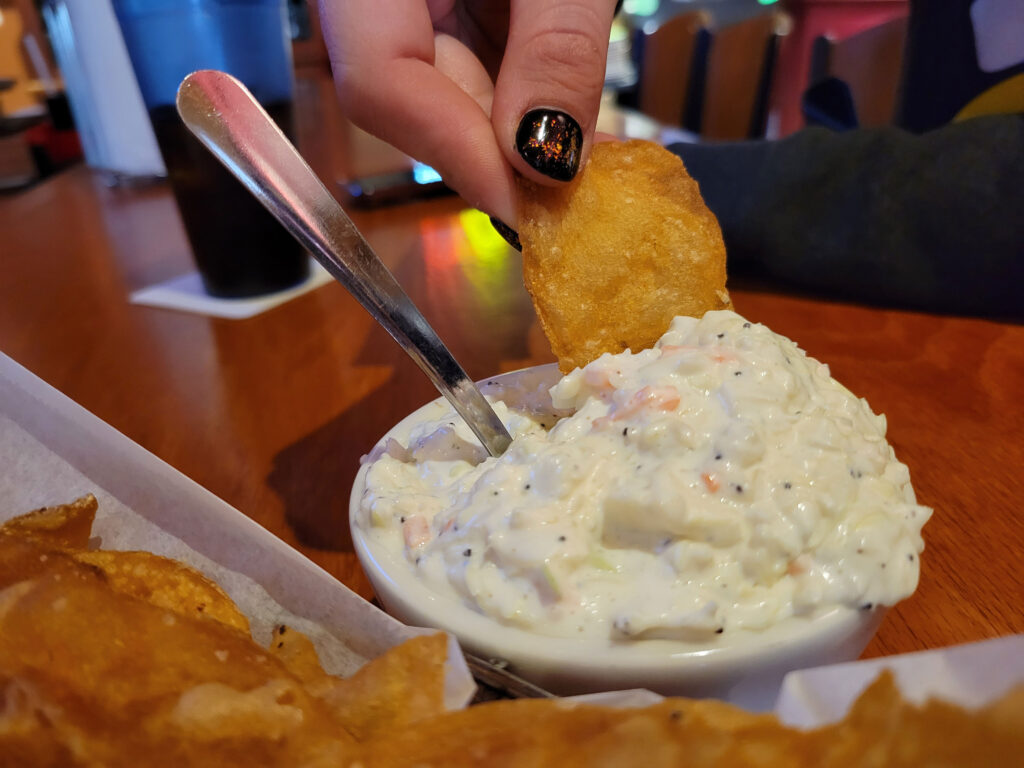 The Flavor and The Story:
When it comes to family-friendly dining in downtown Kenosha, Kaiser's Pizza and Pub has been delivering the goods since 2008.
While this eatery tops many Kenoshan's best pizza lists, there is more to the menu than just party-cut pies.
Over my many years of eating out way too much, I've had a sandwich or two as well as a couple of pizzas at Kaiser's.
Their huge menu offers tons of great choices and while I've probably tried everything a few times, I NEVER visit without ordering the Kaiser's Chips and Dip.
I know, I know, you're looking at the photo and you think I've finally lost it, but these chips and this dip are not what you'd expect when you hear that familiar menu title.
These chips are the crunchiest, most delicious sliced potatoes you've ever had with the word dip — and this "dip" is creamy, flavorful, homemade coleslaw.
Admittedly, I'm a coleslaw fan.
If I see it on a menu, I'm ordering it, and I'm basing a bit of my assessment of that restaurant based on the showing of their slaw.
Kaiser's Pizza and Pub coleslaw is one of the benchmarks I judge against.
It's wonderfully flavorful and borderline addictive.
Combine the creamy balanced flavor of the homemade coleslaw with fresh, salty chips that have been fried in-house and you have something pretty amazing.
I know it seems odd, but trust me, you'll find the bottom of the bowl faster than you expected and soon you too will find yourself ordering this odd combo on every visit.
Kaisers Pizza and Pub is currently open for dine-in and also accepts carryout and delivery orders. You can view this dish and the rest of their menu online at KaisersOfKenosha.com.