Milwaukee has the Bronze Fonz.
Craig Pias thinks it's time for Kenosha to have a Bronze Al.
That's Al as in Kenosha native Al Molinaro, who grew up in the Columbus Park neighborhood before the bright lights of Hollywood beckoned. During his lengthy career, Molinaro became a lovable character actor on hit shows like "The Odd Couple" and "Happy Days."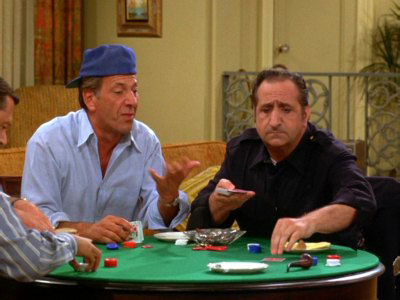 Pias, the owner of The Port of Kenosha Beverage House, recently started a fundraiser to erect a bronze statue of Molinaro in front of his business at 714 50th St.
Molinaro passed away in 2015 at the age of 96.
"As a native Kenoshan myself, I believe a statue likeness of him is long overdue," Pias wrote in Tuesday's Facebook post, which has been shared nearly 100 times.
Pias said he received a blessing from the city. He also talked about his plan with Betty Molinaro, Al's widow ("such a nice person").
"She said Al would've been honored and whole-heartedly gave me the green light to start the project," Pias wrote.
Local artist and UW-Whitewater fine arts alum Bee Krueger (@bkay.artsworks on Instagram) will be in charge of commissioning the statue, according to Pias.
The cost of a statue is not cheap, though. Pias is looking to raise $55,000 and "any contributions large or small are MOST welcome and appreciated!"
In Milwaukee, the Bronze Fonz is located on the city's RiverWalk just south of Wells Street. The organization Visit Milwaukee raised $80,000 to commission Gerald Sawyer's sculpture, which was unveiled in 2008.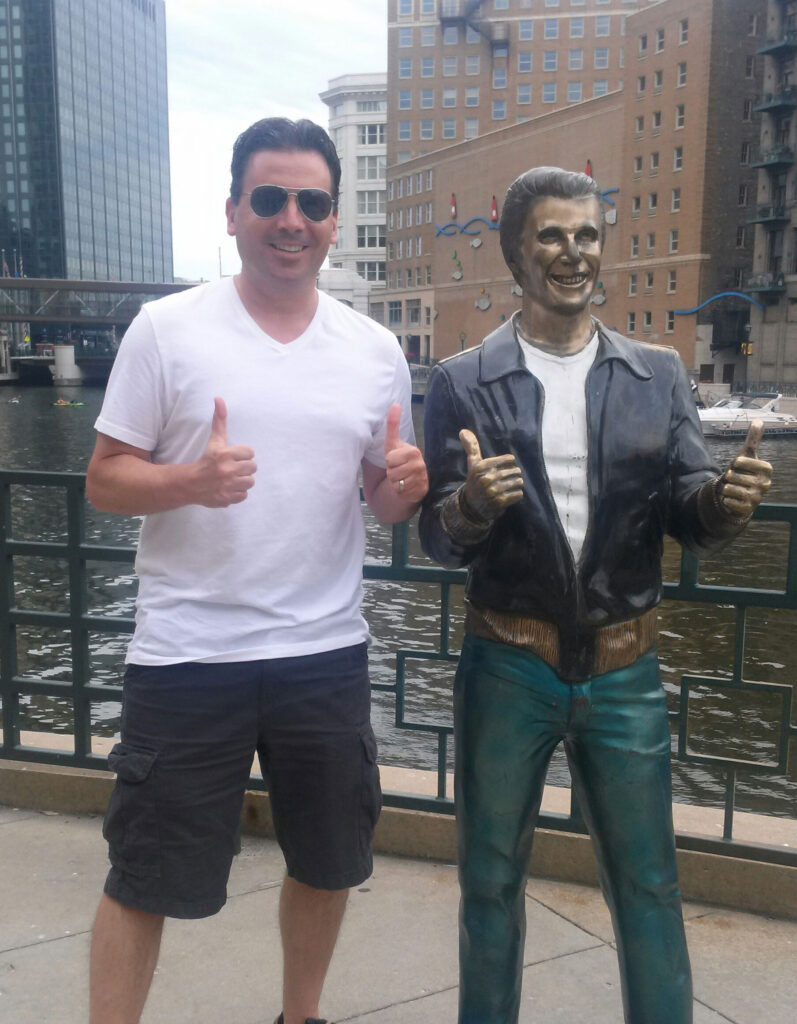 Shooting his trademark double thumbs up, the statue pays homage to Arthur Fonzarelli, Mr. Cool himself, from "Happy Days." Standing 5-foot-6 (just like Henry Winkler, who portrayed the Fonz on TV) in his cool leather jacket and blue jeans, the Bronze Fonz is seldom seen without at least one visitor wrapping his or her arm around him or mimicking his thumbs-up pose.
Molinaro played Al Delvecchio (who was from Kenosha) on "Happy Days" and appeared in 146 of the show's 255 episodes.
In his final credited role, Molinaro reprised his role as Al Delvecchio in Weezer's popular 1994 music video of the song "Buddy Holly," which was set in Arnold's Drive-In from "Happy Days."
Molinaro introduced the band by saying, "OK kids, Arnold's is proud to present Kenosha, Wisconsin's own Weezer!"
Because of this, the Los Angeles-based band has often been mistaken as being from Kenosha.
Contributions for the Al Molinaro statue can be mailed to: The Port of Kenosha Beverage House c/o Craig Pias, 714 50th St., Kenosha, WI 53140. Contributions can also be made in person at The Port, which opens at 3 p.m. Monday-Saturday.
A Venmo option is also available @Al_fundraiser (check either The Port, or Craig pias, or pias@sbcglobal.net)