Overnight success? It doesn't exist.
Lucky breaks? They're made, not found.
When moviegoers hear about the upcoming film "Righteous Thieves" and learn that the screenwriter is a local teacher, coach, husband, and dad of four, it might seem like he got a lucky break. After all, navigating the world of Hollywood, catching the eye of a production company, and actually getting a script turned into a movie just aren't things that happen to the guy next door.
But that's exactly what happened to Kenosha's Michael Corcoran. Instead of luck and instant fame, however, his Hollywood success story is the product of perseverance, practice, and plain old hard work.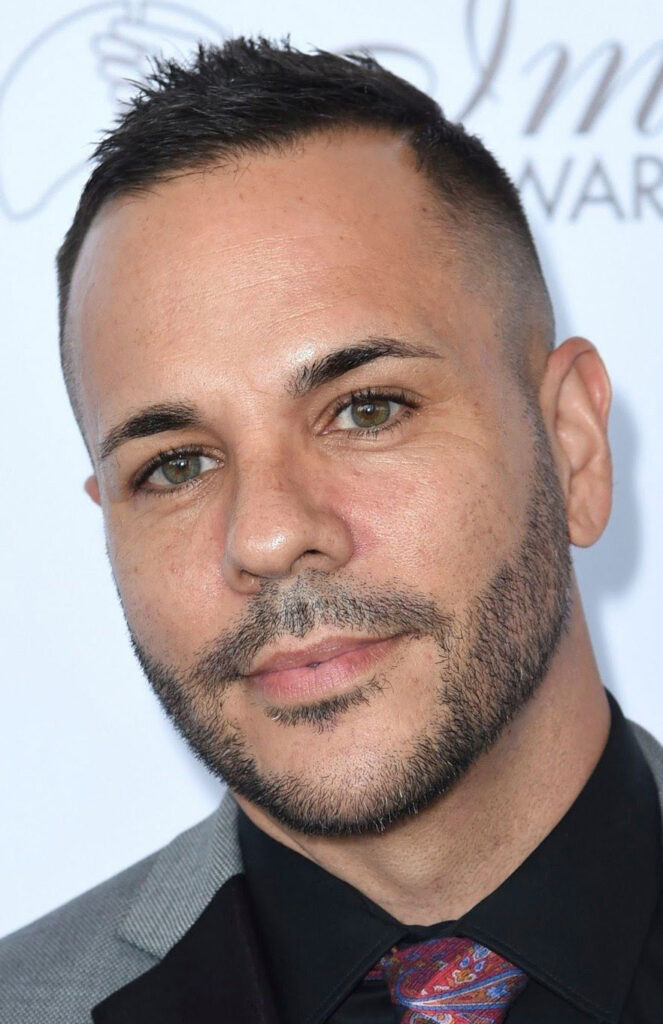 "When someone breaks into Hollywood from outside of LA, it isn't overnight success, it really isn't," Corcoran said. "That person has been grinding for years and learning and failing and persevering. And then it's just overnight that you hear about them."
Now Corcoran, along with the rest of the world, gets to see the tangible result of that long road. Having his script made into a movie is the realization of a dream Corcoran has worked toward for half his life, with his wife of 21 years, Jen, always by his side.
Recently, Corcoran screened a portion of "Righteous Thieves," which is in post-production and will soon be released by Broken English Productions. His name will roll in the credits along with director Anthony Nardolillo ("7th & Union"), producer Jolene Rodriguez, and stars Lisa Vidal ("The Baker and the Beauty"), Cam Gigandet ("The O.C."), Jaina Lee Ortiz ("Station 19"), Carlos Miranda ("Vida") and newcomer Sasha Merci ("De Lo Mio").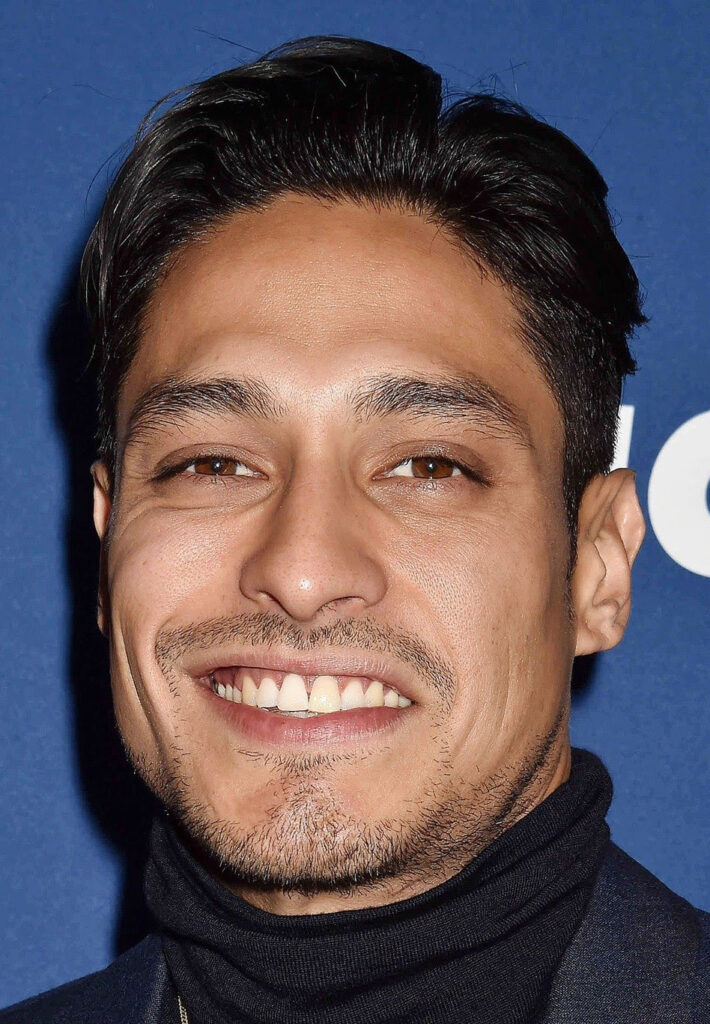 The "first look" at the film was touted on industry website Deadline this past week, and Corcoran's name is atop the movie's early IMDb page.
Although the Corcorans know all too well about the blood, sweat, tears and years that went into getting the film made, seeing the finished product actually did seem like magic.
"'Surreal' is not a strong enough word to describe it," Micheal said. "Your mind is blown. I was like 'pinch me.' I'm watching these actors, whom I've seen on TV and movies, saying the words that I wrote."
Jen added: "We were actually saying the words as they are saying them, because we read the script so many times. We know the movie forward and backward. The director did an amazing job shooting what was on the page."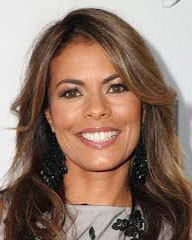 Michael Corcoran emphasized what a true victory that is for a screenwriter, especially for a writer's first Hollywood release.
"He shot the movie that I wrote, and that's not always the case," Corcoran said of Nardolillo. "There have been plenty of movies where writers have heard people say, 'I saw that movie, you wrote that? It was garbage!' and the writer says, 'Well, they didn't really shoot the movie that I wrote.'"
"Righteous Thieves" is the tale of a secret organization that assembles a crew of thieves to steal back artwork plundered by the Nazis during World War II and the Holocaust.
"My script basically tells the story of this group that, well, they don't necessarily go through the courts and legal channels. They steal the artwork back from modern-day Nazis, and it all takes place in downtown LA," Corcoran said.
"It has been an incredible experience because even right up until shooting, between the producer, directors and myself we were still coming up with ideas. I was even talking with the cast, having phone conversations explaining their characters' motivations and giving them backstories that are not necessarily written into the film.
"They say screenwriting is not necessarily an art, because it's just one layer of an enormous collaborative effort to create a final film."
Corcoran has been writing since high school when he saw "Good Will Hunting" with Matt Damon and Ben Affleck and found out that those actors also wrote the film.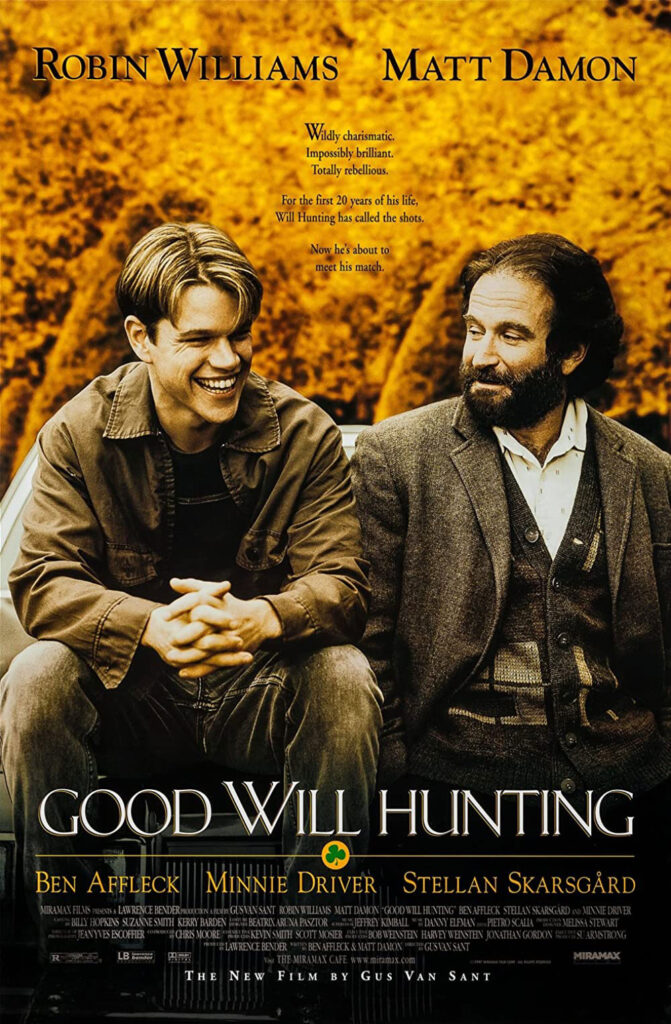 "I didn't realize that (screenwriting) was a job that you can have, that it's something people do," he said. "Being from the Midwest, being as far as away from Hollywood and entertainment as we can get, I was just kind of naive to that. I started researching and learning."
Corcoran's journey from finding out screenwriters exist to seeing his own name roll in the credits plays out like a movie itself.
Believe it or not, a big chapter of that story happened on Twitter.
Thanks to the social media platform's enormous film writing community, referred to as Screenwriting Twitter, the world has become smaller and more accessible to people who aren't in Hollywood.
"You don't have to move to LA and be a waiter or waitress or be an intern on a studio lot to make those connections now," said Corcoran, a math teacher and baseball coach at Tremper High School. "There are people in the entertainment industry who like reaching out to people outside of Hollywood. Some are looking for that next strike of lightning of someone who's got that natural talent who is ready to go, and who is different.
"There's an art to networking. The number one rule is that there are no rules, but in networking you don't come right out and say, 'Hey, will you look at my script?' You spend the time getting to know people."
Like a row of dominoes, the series of events that started in Twitterverse ended up on the silver screen.
About eight years ago, Corcoran simply retweeted a promo for an upcoming online conversation called "Script Chat" hosted by a screenwriter who was also the editor of an industry magazine. Based on that retweet, a junior executive from Screen Gems (a division of Sony) named Jolene Rodriguez reached out and asked Corcoran what type of scripts he wrote. At the time, he was focusing on what he knew — high school football.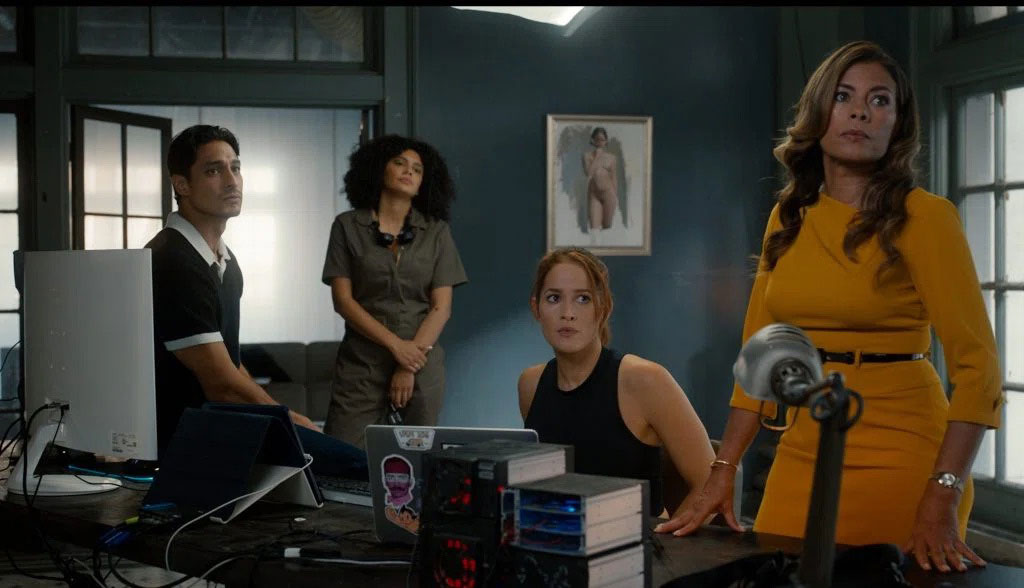 It turns out that she was a fan of teen genre films such as John Hughes' catalog and other popular movies like "10 Things I Hate About You," and asked to read Corcoran's then in-progress high school football script. She liked it, and although that screenplay didn't go forward, a successful professional relationship was born.
Rodriguez soon left Sony and was named president of a company called Broken English Productions out of San Diego. She remembered Corcoran and asked him to do a rewrite on another script they had.
That led to another domino when Rodriguez showed the rewritten script to the founder of Grandave Capital (Broken English Productions' parent company), Ruben Islas.
"He liked my writing," Corcoran said. "He hired me to be what they used to call a studio writer, someone who gets paid to come up with ideas and write for that production company. You don't really see that so much anymore."
Next came a giant step.
"I wrote a second script for him called 'Shelter' (the original title of "Righteous Thieves") and (Islas) loved it," Corcoran said. "They sent it around. They got a director. They got a cast going. Rodriguez produced it, and basically that's the long/short version of how I got here."
How "Shelter" became renamed "Righteous Thieves" is a perfect example of the process itself. Corcoran's original script involved donating artwork to control taxes, which was the meaning behind the original title.
Corcoran said: "We had this movie idea about taxes, but then we had this really cool idea about stealing art back … Nazi-plundered artwork from the Holocaust. That sounded like a really cool movie to see. I don't know who wants to see a movie about taxes."
What Corcoran first presented and how it evolved are due in part to his strengths as a student as well as a teacher. Originally, he gave producers an outline, rather than a longer version called a "treatment" fleshed out with plot points and character backstories. They handed it back with a request:
"They said, 'No, I didn't want that, I wanted Nazis.'" Corcoran recalled. "I said, 'I hear you, and I know the tone, so let me try again.' Once I had a clear idea of what he was looking for, I wrote the script pretty quickly and they loved it."
Not only was the script re-do a big hit, the choice of director Anthony Nardolillo turned out to be the perfect fit to bring it to fruition.
"After seeing Anthony's directorial debut 'Shine' with no budget in NY and then following up with '7th & Union' in the middle of a pandemic while pulling strong performances with limited 10-hour days, it was a no-brainer to tap him for (this movie)," producer Jolene Rodriguez said in a Deadline press release. "His unique vision and hustle are the perfect recipe to bring this movie to life."
"Righteous Thieves" is the eighth script Corcoran has written in the past 20 years, but the first one that has been sold. That's even a bigger accomplishment today than it was a few decades ago when a newcomer with an original script that caught the right eyes could earn what Corcoran called "life-changing money," citing the screenwriter of "Lethal Weapon" who netted millions with his first script.
Times have changed. Streaming and TV are now king in Hollywood, and risk-taking is now rare in film, he said.
"Hollywood doesn't want 'new-new,' but they don't want 'old-old,' because we've seen it. It's been done," Corcoran said. The sweet spot is 'new-old' something audiences are already familiar with, such as a book or a comic book, with a built-in fan base, perhaps with a new twist, he said.
With the odds against unknown, outside-of-LA hopefuls, Corcoran's success with "Righteous Thieves" and other work puts him in a small percentage of aspiring screenwriters. But, rest assured, it hasn't gone to his head. The family's ability to play the Hollywood game while keeping their roots firmly planted on the ground is impressive and inspiring.
The Corcorans have had the Hollywood experience as one might imagine it, including being flown to LA to meet the key players, then returning to do location scouting.
"I got to meet with the president of Screen Gems on the Sony lot. It was just awesome," Corcoran said. "That was as Hollywood of an experience as we've had so far."
That same couple that got the star treatment from bigwigs in Hollywood has also collaborated on scripts while driving a minivan on vacation with their close-knit family of 6-plus. The Corcoran clan includes daughters Grace (18) and Isabel (16) and sons Ryan (14) and Matthew (11).
"There have been times when life gets busy and the screenwriting has had to take a back seat to teaching, coaching, our kids' stuff," Corcoran said. "But there have been times when if I'm really feeling a story and the pages are flowing I don't want to get in the way of that creative surge, so some nights I get three or four hours of sleep. We're doing life during the day, and then when everyone goes to sleep I'm staying up late or getting up early to write."
The balancing act works because everyone is involved. The Corcorans have been known to run through scenes with the kids in their living room, and Jen handles the considerably complex Google calendar to get their athletic, involved kids everywhere they need to be.
In addition to their family, the Corcorans have a core group of close friends who have been on this ride with them, getting together to talk about movies, generate ideas, and bring different experiences to the conversation to help get past "stuck" spots.
The Corcorans' village also includes Michael's students, who are willing to lend a hand.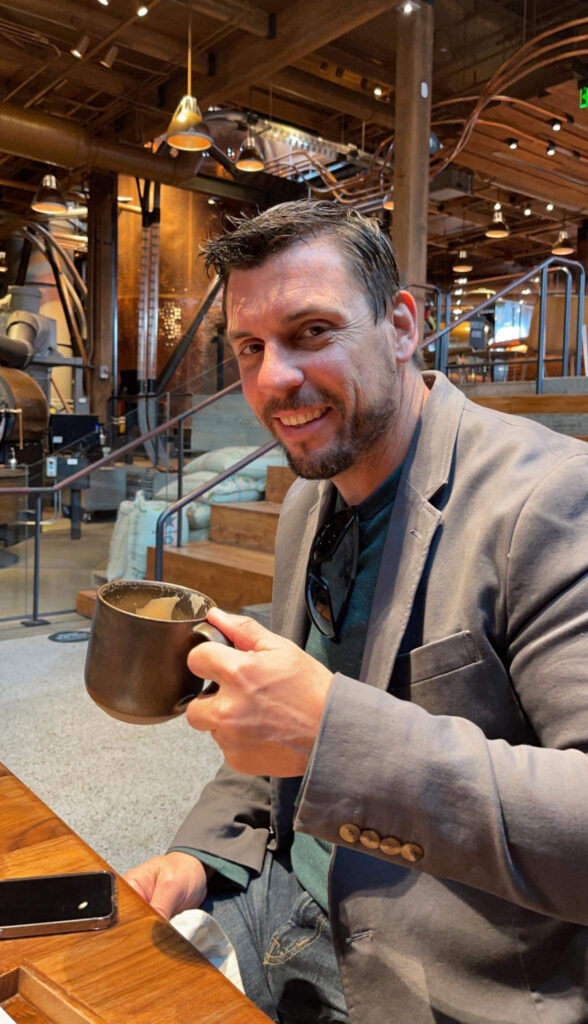 "We had high school students come over and read the high school football script around the kitchen table," Jen said. "That was pretty awesome."
Family vacations involve learning more about the world, and that, too, ends up as part of Michael's screenwriting prowess.
"One thing we always talk about is experiences over material things. We like to travel. We love going different places and learning about different cultures and lifestyles," Jen said of their family trips throughout the country, most recently to the Pacific Northwest where oldest daughter Grace is a freshman at the University of Oregon, and also their visits to California. "Everybody has different ideas and maybe we don't agree with how everything is, but it's so important to learn about how everybody functions and lives and what to them is normal might not be normal to us."
Michael said that those experiences give him real-life examples to draw on in his writing.
"Like Jen was saying, we are out experiencing life to the fullest that we can, especially with our kids," he said. "We're learning about other humans, so that when we write those characters, they're real.
"You have to sit and just listen to how people talk. The key to writing good dialogue is listening to real conversations," he said. "We talk in fragments and incomplete sentences. We don't say exactly what we are thinking and feeling. We talk in innuendo and almost a code, and that's what we want our characters to sound like when they say our lines."
While Corcoran certainly benefits from a remarkably supportive cast of family and friends, his "co-star" is the one who makes it all work.
"I married my best friend. Yes, we are husband and wife, and we have children together, but at the end of the day we still love hanging out," Corcoran said. "I know some people worry about being empty nesters, but I think we are going to be OK. Going on 28 years, I've been dating her, and we've been married for 21 of those years, blessed and grateful that I get to hang out with her every day.
"She is my first reader, my muse. When I get stuck, I rarely have writer's block because when I do we just start spitballing and throwing ideas at the wall. Just listening to her spin ideas creates an explosion of ideas in my own head."
The couple said for the most part they like the same kind of movies and books, but when their tastes diverge, it also makes for great discussions about in-progress or future scripts.
"I think that's where some of the greatest ideas come from," Michael said. "I'll have a stupid idea and she'll make me see that it's not going to work, and I'll abandon it. Or at the same time, if I haven't taken enough risks in my writing, she'll point that out, too. That has elevated my writing through the years."
She's his biggest fan, too.
"For me, Michael is an inspiration for people who have that mentality of 'Oh, I tried it once, I tried it twice, I quit.' He has tried it a million times, and a lot of people don't have that grit, but he does," Jen said. "He's really worked hard to balance his regular job with his dream.
"He has always enjoyed working with kids and teaching kids and coaching, because that's the kind of learner and person he is. So for him to keep doing that himself brings such a positive situation to the classroom. You tell kids life isn't easy, but if you work hard at it, it's going to pay off. If you really want to be good at something, it doesn't happen overnight."
It is said that life imitates art. Like a well-crafted movie, the Corcorans' uplifting story of good things happening to good people has twists and turns, and times when giving up might have felt like a viable option.
After all, like most authors, screenwriters, actors, and many other professions, Corcoran has been told "no" far more than he's been told "yes." The times when the answer isn't necessarily no, but instead are no-answer-at-all are the worst. Through it all, he's picked himself up after each fall. That doesn't mean it has been easy.
"Those really hard, dark moments when you're waiting and you have that realization that it is really not going to happen, those are really hard," Jen said. "I think because we are such a close family and we rely on each other very well, we have a good faith and we communicate. We don't let things go unspoken just because we don't want to suffer the consequences of that. I don't think people realize how much talking through things, whether good or bad, really helps."
For a family that is a model of consistency and organization in their home life and day jobs, Hollywood provides a stark contrast. The couple said they've learned that "two weeks" can mean tomorrow or it could mean two years.
"It's such a roller coaster because one second you are the hottest thing, they want what you have to offer, but then, within the blink of an eye it just fizzles out," Corcoran said. "It's like a surfable wave. It's there, you're getting ready, you're paddling as fast as you can, but next thing you know, it's just gone.
"We've been on that roller coaster for a long time now. We've heard, 'Ooh, your script just got into the hands of this famous actresses' agent, and they like it, they're reading it.' The next thing you know, you don't hear anything for months and then 'Oh yeah, yeah, they didn't like it.'
Those experiences made the Corcorans appreciate the success of Michael's "Righteous Thieves" script even more, and also caused them to keep their big news close to the vest. Until principal photography started, they were cautious about whom they told about the film.
"Too many people post their victories before they've won. Even press releases say 'so and so is circling this project,' and then you don't hear anything else about it," Michael said.
Jen added: "We needed it to be real."
For those reasons and more, Corcoran acknowledged that a career in screenwriting demands a thick skin, an ability to hear "no" a lot, and even appreciating being told your writing is, well, bad.
"At some point you have to be told that your writing isn't good," Corcoran said. "If you only have people telling you 'this is brilliant, this is great,' usually it's because your family members don't want to hurt your feelings. But you have to have your feelings hurt.
"I had to be told what I was doing wrong and what was missing from my writing, or I wouldn't have gotten better and improved to the point where now people are actually liking what I'm writing."
Corcoran is passionate about the details of his craft, and talked about how that impacts his approach to character development, comparing a screenwriter to a novelist who has hundreds of pages and unlimited methods of explaining what makes characters tick.
Screenwriters, on the other hand, have 120 minutes or maybe less to get that across, not by telling, but by showing.
"That's the thing about screenwriting," Corcoran said. "If you can't see it on screen, like a character's inner thoughts, we have to show that. We can't just say, 'The character is thinking or feeling this or that.'"
Corcoran draws upon his teaching experience to make his characters real, including their created histories that dictate how they react to situations in the film.
"What we've learned through school with ACES (Adverse Childhood Experiences) and trauma has helped me be able to do character development and make the characters more real and believable," Corcoran said. "We make decisions every day in our lives based on our past experiences and essentially our traumas. We know not to go that way because I got burned when I went that way."
Those all-important backstories can be told through dialogue, flashbacks or woven into the storyline, but even that is tricky in the film industry, especially for a newcomer.
"You want to tell the best story and have characters that audiences are going to connect with, but at the same time we have to do all that considering location and set pieces and how much the movie is going to cost," Corcoran said. "Especially someone who has never had a movie made or sold, you can't write a $100 million dollar film and expect someone to back the truck of money up and say, 'Sure, we'll fund your movie! You've never written anything, but here you go!' That doesn't happen."
Life has come full circle for Corcoran. Once he was a high school student discovering screenwriting, now he's at Tremper encouraging the next generation, both as a calling and by chance.
Corcoran's students have played a role in his success, from the kids who did the reading around his kitchen table, to the freshman interested in screenwriting who coincidentally landed in Corcoran's homeroom. Even the skeptics have been part of the ride, like the summer school students who, until they checked Instagram, didn't believe he had to take time off because his script was being made into a movie. No one can blame them, because how many students suspect their math teacher has a double life as a Hollywood script writer?
"I teach math, I write. That doesn't jibe, I know," Corcoran laughed. "It's about being a life-long-learner. I'm forever a student whether it's math or writing or coaching. I've never not thrown myself in fully, dove into the deep end to learn as much as I could about it in order to apply it.
"If being a full-time student was a paying job, I'd be great at it. We love learning, we love reading. Just experiencing and continuing to grow our minds and study screenwriting. That's what I've been doing. I've been able to put into practice these things that I've studied and I've learned."
Corcoran's roles as a student, teacher and screenwriter often go hand and hand, but at other times one had to take a back seat to the other. After graduating from Stevenson High School in Lincolnshire, Ill., he went off to college to become a teacher, got married, got a Master's degree, had some kids, got another Master's degree, and only dabbled in screenwriting along the way.
Around 2013, the family moved to Kenosha and Corcoran accepted a job with KUSD. That's when he decided to give screenwriting one last shot — a wise and impactful decision to say the least.
Flash forward to 2022: Corcoran is still teaching, still coaching, still committing himself to his family. He is building on the screenwriting success of "Righteous Thieves" and the doors that has opened. And he's doing it all right here in Kenosha.
Always the teacher, Corcoran also wants to inspire other aspiring screenwriters, especially young hopefuls, to get started on their screenwriting careers where they are right now.
"I tell my students all the time: it is possible. You don't have to move out to LA, you can get started here, now," he said.
"I would love to have high school students or maybe even younger just start writing, and go through the growing pains of writing badly now, so that when they get to the end of 12th grade, they've gone through some of these experiences. You don't have to spend your 20s being a starving artist trying to learn your craft. You've already been honing it."
Corcoran will continue to hone his craft as well, building on the relationships he has built in the industry. He has a new project brewing with the same production company. This time Corcoran is writing an action movie with a religious undertone to it, dealing with some serious global issues, he said.
"My biggest advice is that it's a very long journey, it has to be a process of learning and growth. You have to give yourself the chance to fail, sometimes fail epically.
"You have to have perseverance. You have to be willing to do the hustle and put in the time and the hard work. If you're not invested in the long journey of it, it's not for you."