Brit Windel is no less of a man he was six weeks ago, it only appears that way.
The DayBreak Church pastor is more than halfway toward his goal of losing 30 pounds and improving his overall health in the midst of a 16-week program at Harbor Park Health and Fitness, 1326 35th St.
Focused on proper exercise, nutrition and a healthy lifestyle, Windel is down 17 pounds from Jan. 5. The 37-year-old agreed to have his four-month journey documented in a series of Kenosha.com articles, designed to increase awareness and encourage others to improve their overall health.
Windel said the most obvious difference — outside of his new wardrobe — is how much better he feels, both mentally and physically.
"Just having more strength and more clarity and being in a much better mental space," said Windel, whose weight reached 385 pounds in January 2021.
"One of the biggest things is that I've been sleeping through the night. I used to wake up at 2:30 or 3 a.m. to get up and go to the bathroom. I'm not doing that anymore and that's with drinking upwards of 90 ounces, if not 100-plus (ounces), of water every day."
The program, monitored and guided through a mobile application, was designed by Harbor Park owner Jason Yule. The 2008 Tremper High School graduate introduced Windel to the program by first incorporating a healthy, structured morning and evening routine.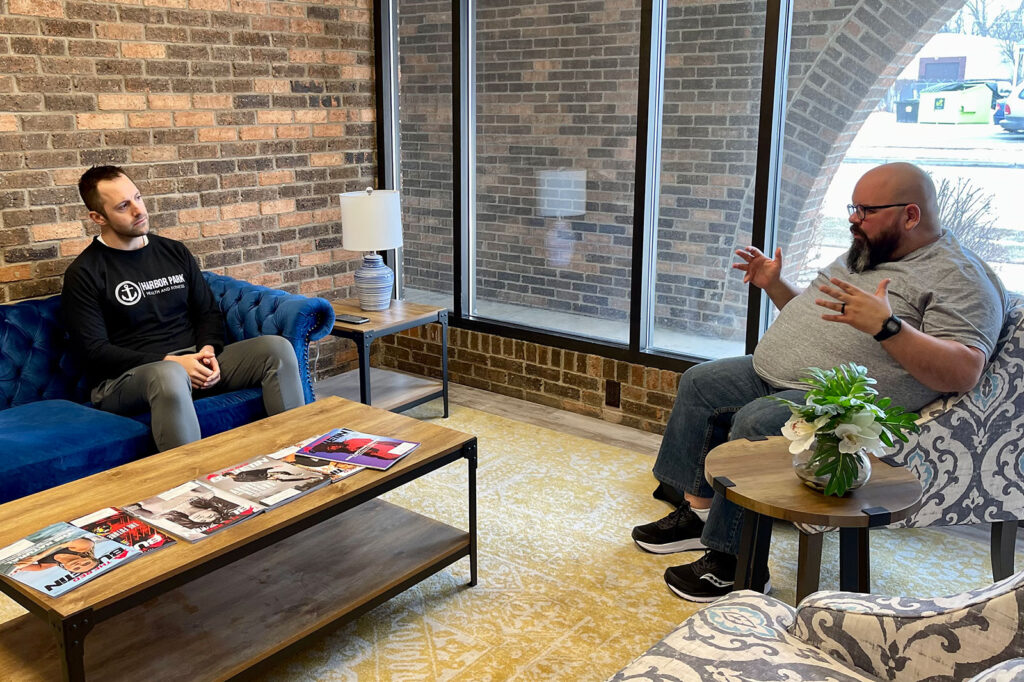 Yule said the path to good health is far more than fitness and nutrition.
"A lot of people don't realize how much stress and sleep habits are hurting them," Yule said. "If you're not sleeping, that can be just as deadly.
"We might start you out by having you go to bed at 10 p.m. and getting up at 6 a.m. or begin an evening routine from 9 to 10 p.m. where you're turning off your phone or laptop and meditating or reading a book."
Once Windel adopted these healthy routines, the focus transitioned to diet and exercise.
The program increases daily protein intake — roughly .75 grams per pound of body weight — and centers around eating plenty of fruits and vegetables and eliminating processed foods.
Windel said he's enjoyed many healthy, home-cooked meals throughout the week with his wife Stacie. The two splurge on an occasional "choice" day, usually on Sundays.
That's when they visit one of Kenosha's fine restaurants.
"We made some choices on Sunday," Windel said. "We had Luigi's. We did barbecue chicken pizza with mojos. Not barbecue, chicken and pizza, just barbecue chicken pizza. Man, was it good."
Fitness hasn't come easy for Windel. He's committed to short, daily walks and weekly visits to Harbor Park, where he primarily rides an exercise bike in five-minute intervals. He recently bumped those sets to eight minutes for a total of 32 minutes on the bike.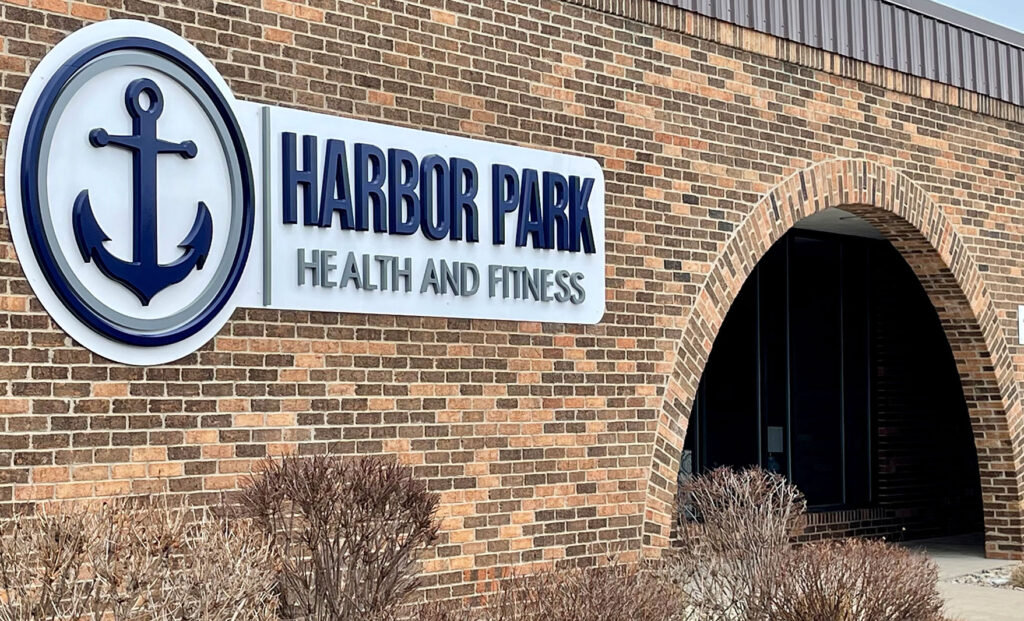 Windel also gets his heart pumping on the AirRunner, a curved treadmill that uses the exerciser's energy for propulsion.
He had another name for it, not fit for print.
"One of the things I've realized is how bad my body is out of shape," Windel said. "These are muscles I haven't used for years."
Be sure to follow Brit's journey right here on Kenosha.com.
Local residents interested in learning more about the program can visit www.harborparkcf.com or contact Yule at 262-220-7548.