As commander of the Kenosha Police Department's newly formed SWAT team, Aaron Dillhoff is in a hurry to slow things down.
"It's not like what people see on TV, with SWAT teams always smashing through doors and running through houses," said the KPD lieutenant. "From my standpoint, I'm in a hurry to slow down — to stabilize situations so we have some time to think and communicate with suspects and resolve things peacefully.
"It's not like the movies, where we're trying to smash through things."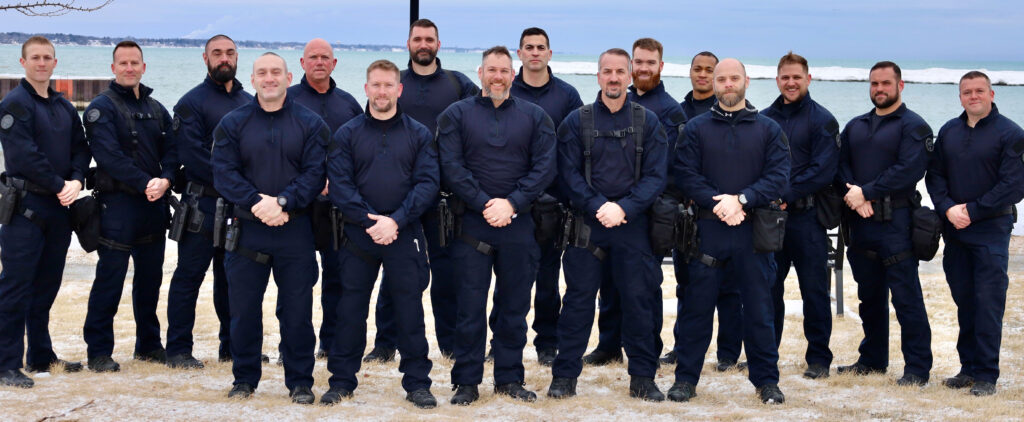 Although circumstances sometimes require such action.
"That happens," he said. "We are prepared to do that if there's an immediate, life-threatening emergency. But I don't want to do that. I want to slow down and communicate."
The 18-member SWAT team formed last October, when the KPD separated from the Kenosha County Tactical Response Team, with which it still closely works.
The freshly minted SWAT team's equipment includes a new armored vehicle and an audio-video equipped Throwbot — a remote-controlled robot that provides distanced communication with potentially violent suspects.
"That way, I don't have to introduce an officer to a face-to-face confrontation with someone we know is very violent and armed," Dillhoff said. "A lot of times that's not going to end up well for anybody."
The county team — now comprised of Sheriff's deputies and Pleasant Prairie police officers — and the SWAT team deal with "elevated-risk" situations, Dillhoff said.
Elevated risk refers to tasks such as serving search warrants on potentially violent suspects, dealing with armed and barricaded subjects, providing protection for visits by national political figures and handling hostage situations, Dillhoff said.
"We are also deployed in high-risk arrests where the subject poses a known risk of danger — having a history of violence or weapons violations or being wanted for very violent crimes such as homicide, armed robbery or shootings," he said.
The team's objective is to employ tactics that reduce risk to law-enforcement personnel, the public and the suspects themselves.
The KPD had seven officers in the county's Tactical Response Team at the time it left. Dillhoff served as that team's assistant commander for four years, having joined it in 2010.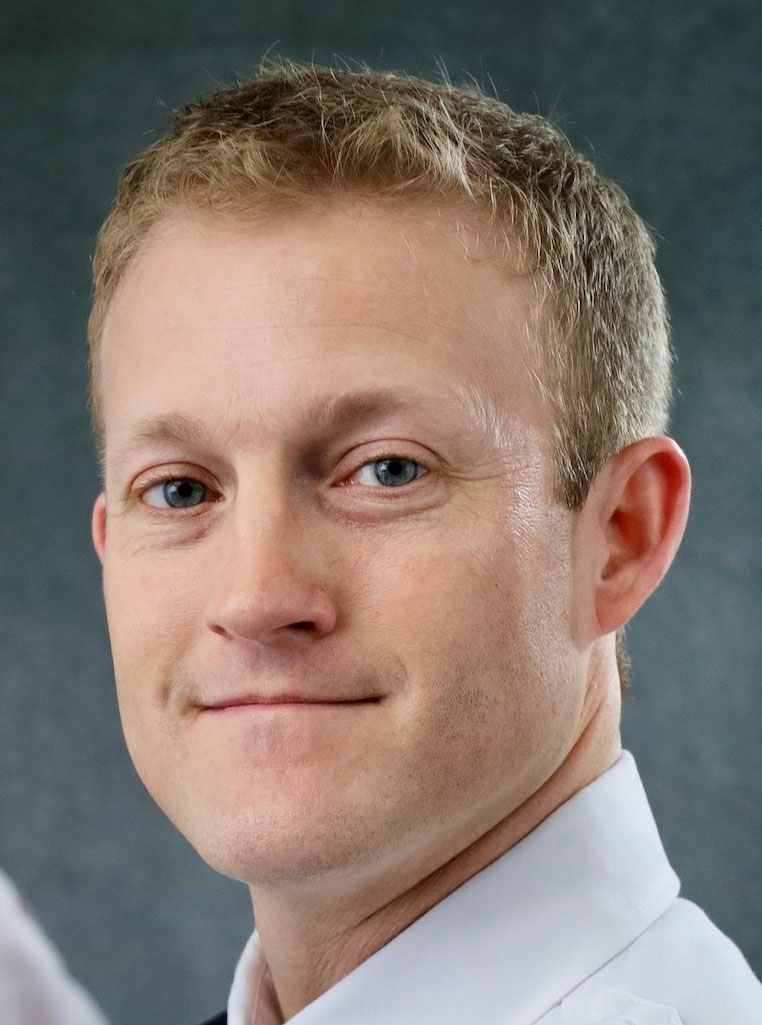 The SWAT (Special Weapons and Tactics) team is the city's first, Dillhoff said.
The county and city teams have identical missions.
"From a philosophical and tactical standpoint, we don't differ from each other at all," Dillhoff said. "We operate the same way. Ours is simply a Kenosha Police Department team on which we have a lot more KPD officers who are receiving this extra training and experience."
SWAT team members were recruited from KPD ranks and underwent a 40-hour certification course. Increasing the number of KPD officers learning special weapons and tactics was a major reason for establishing the team.
"We have a large pool of very motivated, dedicated and intelligent officers who have a lot of potential," Dillhoff said. "And I really wanted to maximize the number of our officers who are receiving this training."
In turn, the SWAT team officers take their training and utilize its mindset and restraint on everyday calls, he said.
"And they share that training and mindset with officers who aren't on the team," he said.
If it were financially feasible, Dillhoff would like every officer to undergo SWAT team training.
"But it's not feasible, so we need a selection process. And that's one of the biggest things for me: Who are we putting on that team that is going to share their knowledge and experience with officers who aren't on the team?"
The squad trains monthly at local sites including vacant houses and commercial buildings, focusing on skills such as clearing rooms in a residence and strategically placing themselves in crisis environments.
The SWAT team is comprised of patrol officers, detectives and supervisors who work their primary jobs, but remain on 24-hour call for team deployment.
"We're a part-time team," Dillhoff said. "Ninety-five percent of the time our officers are on their regular assignments."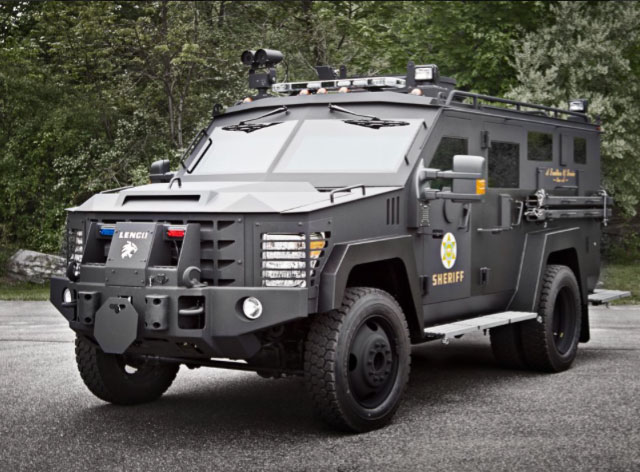 SWAT team gear includes semi-automatic rifles, baillistic-resistant helmets and vests, and gas masks.
For Dillhoff, "special weapons" does not mean more lethal armaments such as automatic rifles or submachine guns.
"We do have some older rifles that have fully automatic capabilities, but we are phasing them out in favor of semi-automatic rifles," he said.
The KPD team's specialized arsenal consists largely of "less lethal" weapons including bean-bag-firing shotguns, Pepperball guns and "noise flash diversionary devices," commonly known as flash-bangs.
The SWAT team has been deployed — partially or in full —about a dozen times since its inception, often acting jointly with the county's Tactical Response Team.
One such deployment involved a recent multi-million-dollar drug arrest in Pleasant Prairie — and exemplifies Dillhoff's tactical approach.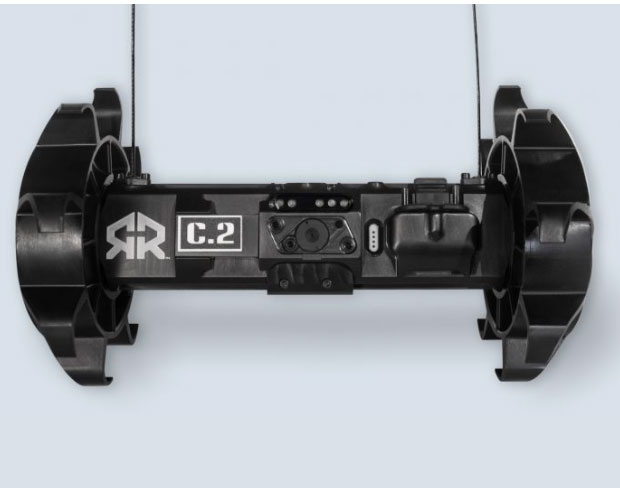 Instead of storming the residence, team members surrounded it and, using a loudspeaker, announced the execution of a search warrant and ordered those inside to come out. The suspects complied.
Forced entry would have been the last resort, Dillhoff said.
Officers "cleared" the residence to insure no one else was inside, and then turned the scene over to investigators.
The SWAT team also assisted patrol units in the surrender of an armed suspect who had barricaded himself in a residence.
Although detectives request search warrants from judges, the SWAT team has total discretion on how to serve them, even those permitting no-knock entries, he said.
Dillhoff's method, even with a no-knock warrant, is conservative.
For example, the SWAT team executed a search warrant last week that a judge authorized as "no-knock," but Dillhoff still chose the "surround and call-out" approach, in which the team surrounded the residence and called the occupants out.
Historically, the no-knock warrant has been used to prevent the destruction of evidence such as illegal drugs, giving officers the element of surprise, Dillhoff said.
"But I'm not going to increase the risk of injury to a member of the public, a suspect or an officer in the interest of preserving evidence" by entering a residence unannounced, Dillhoff said.
Still, the team is prepared to make a swift entry as a last resort if an immediate, life-safety threat were present, he said.
The new Lenco BearCat armored vehicle cost $290,000 and is on order. It is identical to the county's armored vehicle.
"It is not eqippipped with any weapons systems," Dillhoff said "It's strictly a protection vehicle."
The Throwbot, also on order, cost $18,000.
"Forming a SWAT team is a long process," Dillhoff said. "We're obviously just starting out and we're acquiring some equipment. Some of this equipment is expensive. Thankfully, the city has recognized the life-saving potential of equipment like this. They've recognized how much of a risk there is in some of these (police) calls."
The SWAT team is funded by the city's capital improvements budget and by money confiscated from convicted drug dealers.
"The SWAT team is a life-saving organization," Dillhoff said. "Unfortunately, there are very violent people in the world who do some horrific things. And, occasionally, to resolve some of those situations — or apprehend people who have committed crimes like that — we provide specialized equipment and training to mitigate some of the risk.
"Our monthly training is centered around achieving that goal."
The SWAT team exists to support regular patrol and detective-bureau operations in situations posing heightened danger, he said.
The team is deployed judiciously — and Dillhoff makes the call.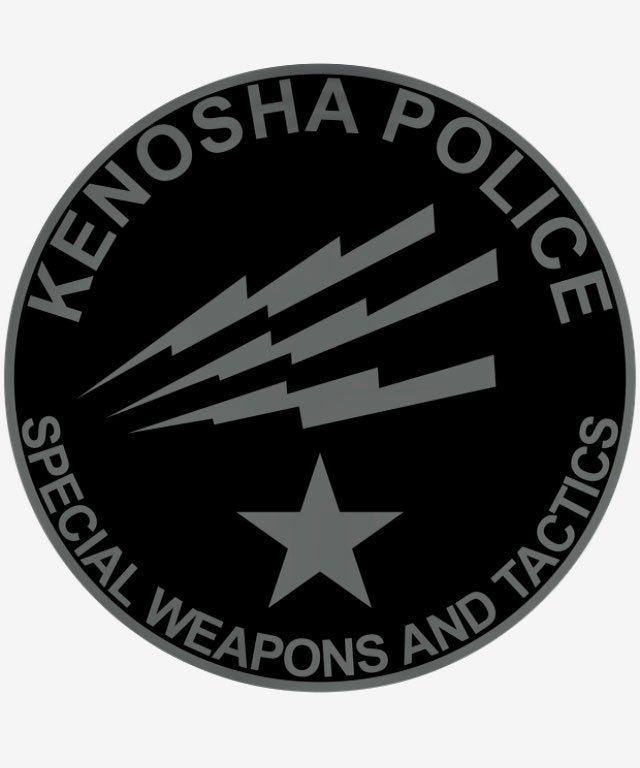 "The SWAT team is not driving around in an armored vehicle every day," he said. "We're very careful about how we deploy these tactics and skills. It's a big responsibility. We want the team deployed appropriately."
There's no mystery about the team.
"There's nothing top-secret about us," he said. "We want to promote community understanding. We want to educate the public about what we do."
A Texas native who holds a bachelor's degree in criminal justice and sociology from Carthage College, Dillhoff joined the KPD in 2004. He served as a patrol officer, was assigned to the gang-crimes unit and then was promoted to detective.
In 2014, he achieved the rank of sergeant, before rising to lieutenant four years later.
Would the SWAT team have made a difference in the 2020 riots that destroyed parts of the city?
No, he said, because of the sheer number of violent protestors.
"Dozens of SWAT teams and tactical units from surrounding areas came in to help, but we were overwhelmed by the number of protestors, " he said.
It took the assistance of National Guard troops to quell the violence.
Still, the disturbances emphasized the importance of cooperation and mutual support among law-enforcement agencies.
"It stressed the need to build our relationships," Dillhoff said.
Ultimately, the SWAT team's purpose is to protect the community.
"I live here. My kids go to school here. I'm invested," Dillhoff said.