Those close to University of Wisconsin-Parkside's Mark Olsen know he's far more than just a golf coach.
Affectionately known as "Coach O," Olsen is best known for his contributions both on and off the golf course and the variety of roles he's embraced over the years. Those include:
Educator.
Mentor.
Ambassador.
Tournament director.
Statistician.
Emcee.
Comedian.
All-around great guy.
In recognition of what he's meant to Parkside, the university recently dedicated the Mark Olsen Indoor Golf Center, located inside the Sports and Activity Center.
Additionally, in honor of his kindness, generosity and the countless smiles he's delivered to the community, Olsen has been named Kenosha.com's Kenoshan of the Week.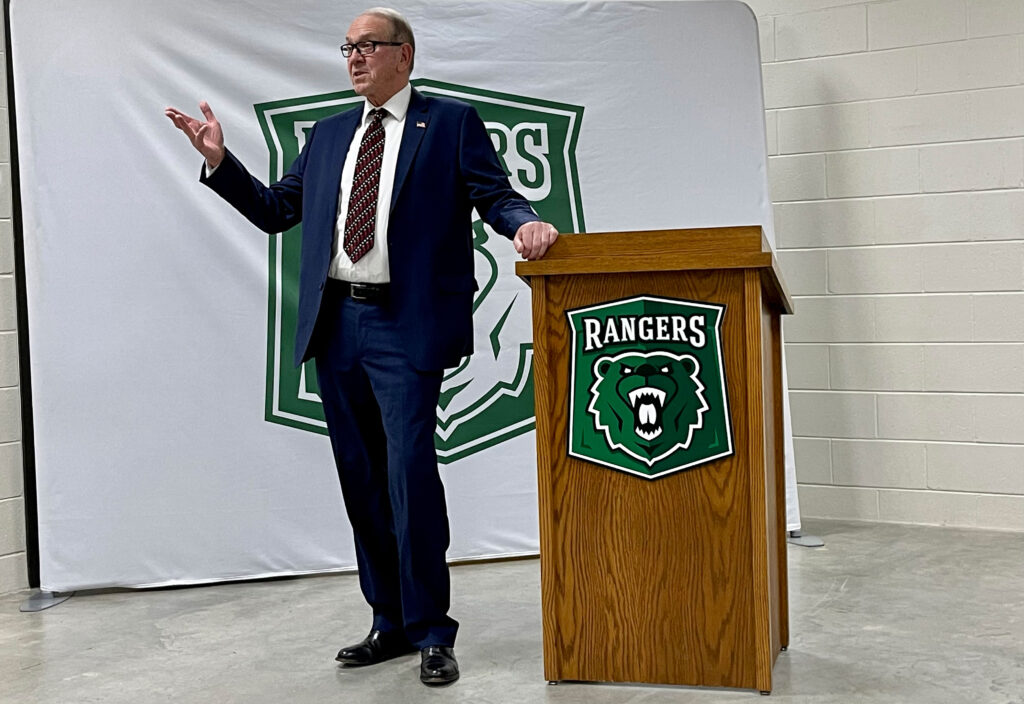 Olsen coached the Parkside men's golf program for 17 seasons, leading the team to four NCAA Tournaments while being named the Great Lakes Valley Conference Coach of the Year in 2005. 
He coached five all-conference golfers and one GLVC Freshman of the Year.
The dedication ceremony, which took place on Feb. 3, was attended by more than 20 alumni and dozens of university officials, supporters of the program and community members.
"To have your name on something and not have it be a memorial building is really nice," said Olsen, who remains a volunteer assistant coach at Parkside. "To know you were appreciated is a real honor. I never thought I'd have my own center named after me. Maybe a urinal or a closet, but nothing like this."
The night featured speeches from Parkside Director of Athletics Andrew Gavin, Parkside men's golf coach Tyler Wollberg, senior student-athlete Ray Cordova, Olsen and UW-Parkside Chancellor Deborah Ford.
"It was incredible to see such a great turnout at the Mark Olsen Golf Center Dedication, but that shows the impact that 'Coach O' had on his student-athletes and the Parkside men's golf program," Gavin said. 
"To this day, 'Coach O' continues to share his expertise and generosity with Parkside and the men's golf program and we will be forever grateful for him. Thanks to him, our golf program can now practice year-round in one of the best indoor golf centers in NCAA Division II and in the region."
The Mark Olsen Indoor Golf Center, which is located on the second floor of the Sports & Activity Center, was a $200,000 project that was funded entirely by over 60 donors.
It was the final dedication of the $5 million RangerVision 2020 Campaign, which completely transformed Parkside's athletic facilities and program. Other dedications included the Rick Kilps Center, a multi-purpose turf facility which replaced an empty pool, and the revamped, reenergized De Simone Arena.
The campaign was guided by Gavin, whose hard work and accomplishments did not go unnoticed by Parkside leaders, staff, students and community.
"It's been a lot of fun," Gavin said. "I'm grateful for a lot of support both internally through Chancellor Ford and her team as well as so many donors and corporate partners and community members that have given generously to all three of these major projects.
"It impacts every single one of our student-athletes in some form or fashion. Every one of our teams is benefiting from all of these projects."
The Mark Olsen Indoor Golf Center features two state-of-the-art Foresight golf simulators with GCQuad Launch Monitors and a putting green. With these additions, the facility will allow up to 10 athletes to be practicing at one time.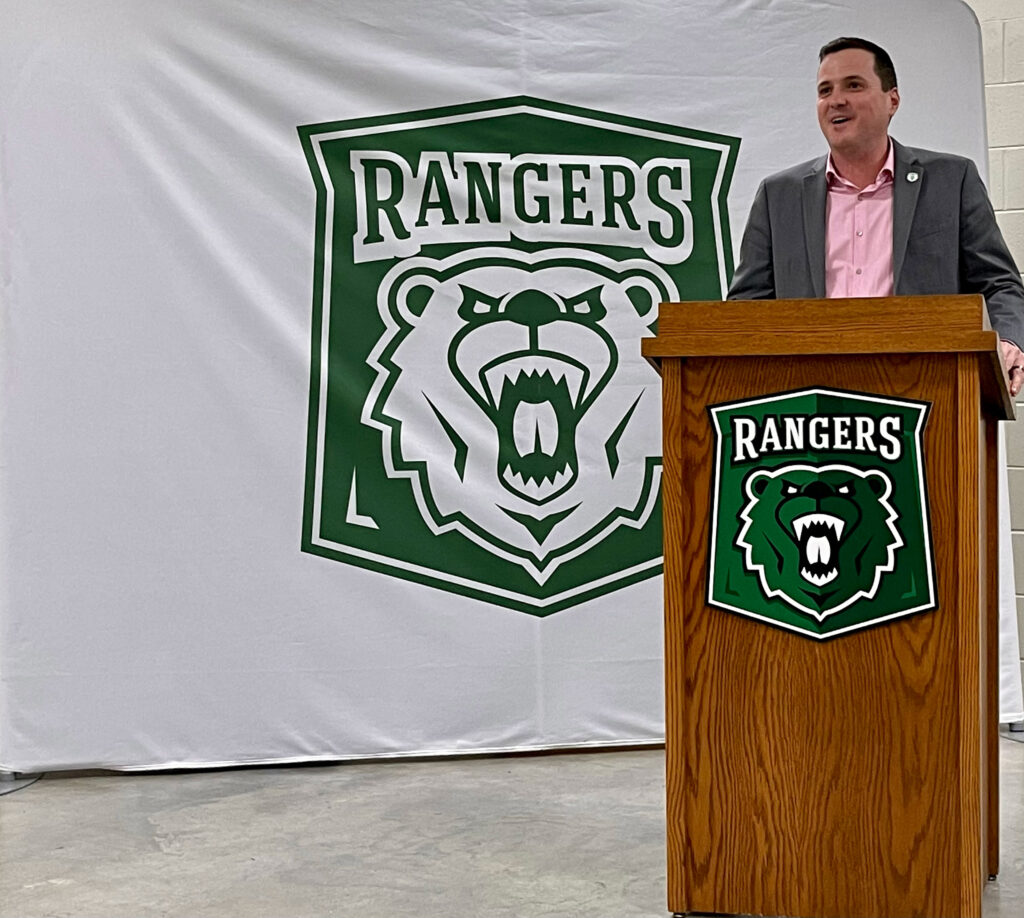 As several inches of snow fell in early February, the Rangers worked on their short-game inside the training center. Immediate results were well-documented as Parkside trimmed 20 strokes off of its team average during a six-month stretch.
"It's changed the program dramatically," Wollberg said. "It's made my life easy. I get to walk in here and watch these kids get better every day."
NOTE: To nominate a Kenoshan of the Week click here or email Andrew@Kenosha.com.