One of Kenosha's most unique properties ever built is available for a cool $2 million.
The Colerget Conference Center, 6520 67th St. — combining functionality with stunning architecture in a secluded, Zen-like setting — was recently listed by real estate agent Andy Pitts of Kenosha's Pitts Brothers and Associates.
The 10,000-square foot, two-story building is tucked away inside a bustling commercial corridor, conveniently located off Green Bay Road.
"It's an unbelievable property," Pitts said. "It's very, very unique. It's beautifully built in a tranquil, peaceful setting. It's a hidden gem."
According to the real estate listing, The Colerget Conference Center features vaulted ceilings with a fireplace, a large executive office with terrarium, large private offices and conference rooms and a private courtyard with immaculate, lush landscaping.
The property was previously listed for $3.5 million in Jan. 2019.
Somers native Roger Mayer, who spent his entire life living and working in Kenosha, decided to share his passion for the community and foster the entrepreneurial spirit of young business professionals.
In 2000, The Colerget Conference Center was born.
The building houses an eclectic mix of modern art and ancient artifacts, coupled with the extraordinary beauty of the gardens, all of which reflected Mayer's love of Asian architecture and beautiful landscapes.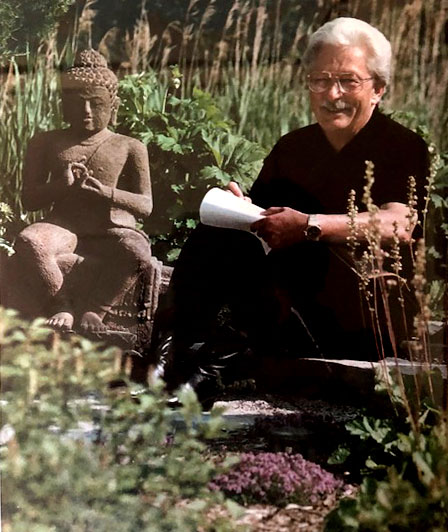 Mayer found early success as a partner of Manu-tronics, Inc. The company grew at an astounding rate and became the first business to construct a facility in Pleasant Prairie's LakeView Corporate Park.
A former chairman of the Pleasant Prairie Police and Fire Commission and past president of the Kenosha Area Business Alliance and Chamber of Commerce, Mayer died on Nov. 8, 2019.
The Colerget Conference Center is owned by Mayer's estate, MRM Investments, LLC.
For more information on the property, contact Pitts at 262-496-8883.