These tiny pieces boast titanic talent.
The fifth annual "1-Inch-by-1-Inch Challenge," a show featuring delightfully detailed pieces roughly the size of a postage stamp, is on display at ArtWorks gallery and framing shop through Feb. 27.
"This is a really fun show and is one of our favorites," said Chet Griffith, who operates ArtWorks, 4513 Sheridan Road.
"It really is amazing how much creativity artists can pack into such a micro space," he said. "The pieces are pretty phenomenal. Tiny but mighty."
An opening reception for the exhibit will be from 6 to 9 p.m. Saturday (Feb. 12). The reception is free and open to the public.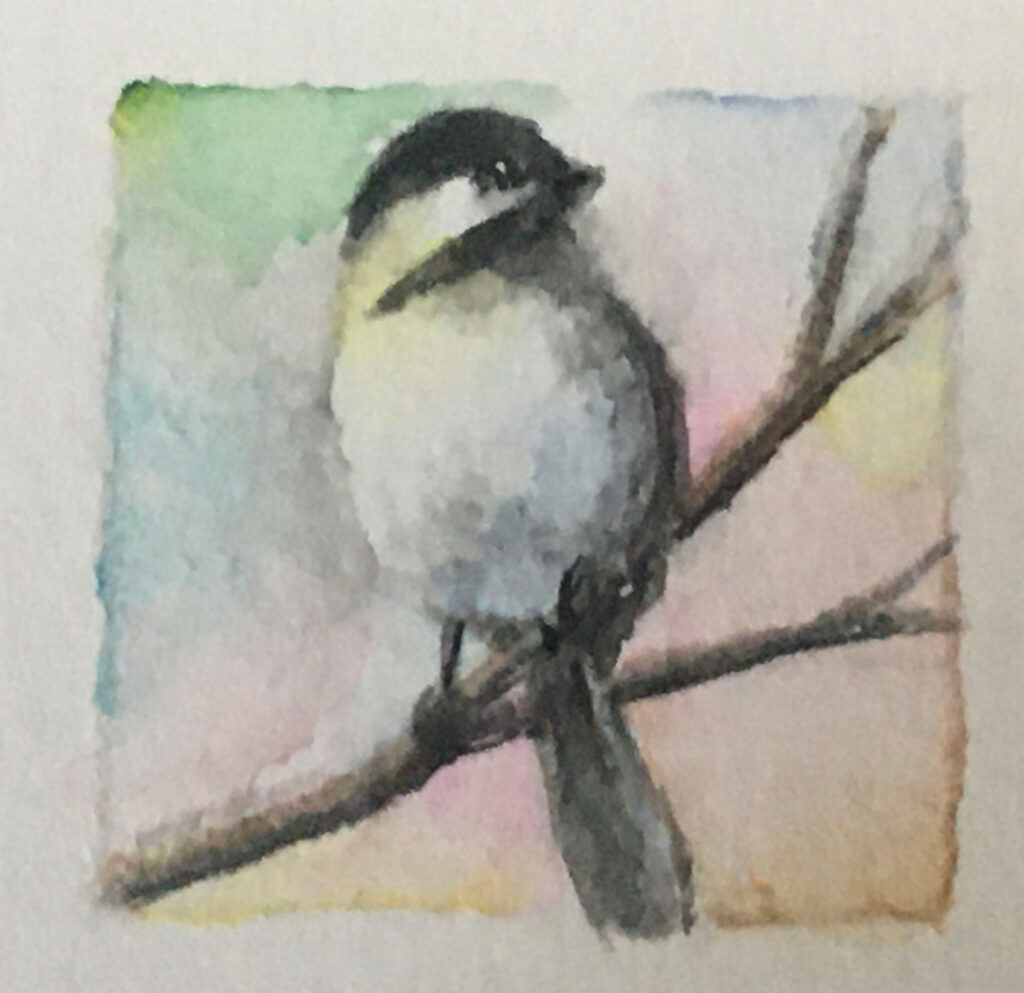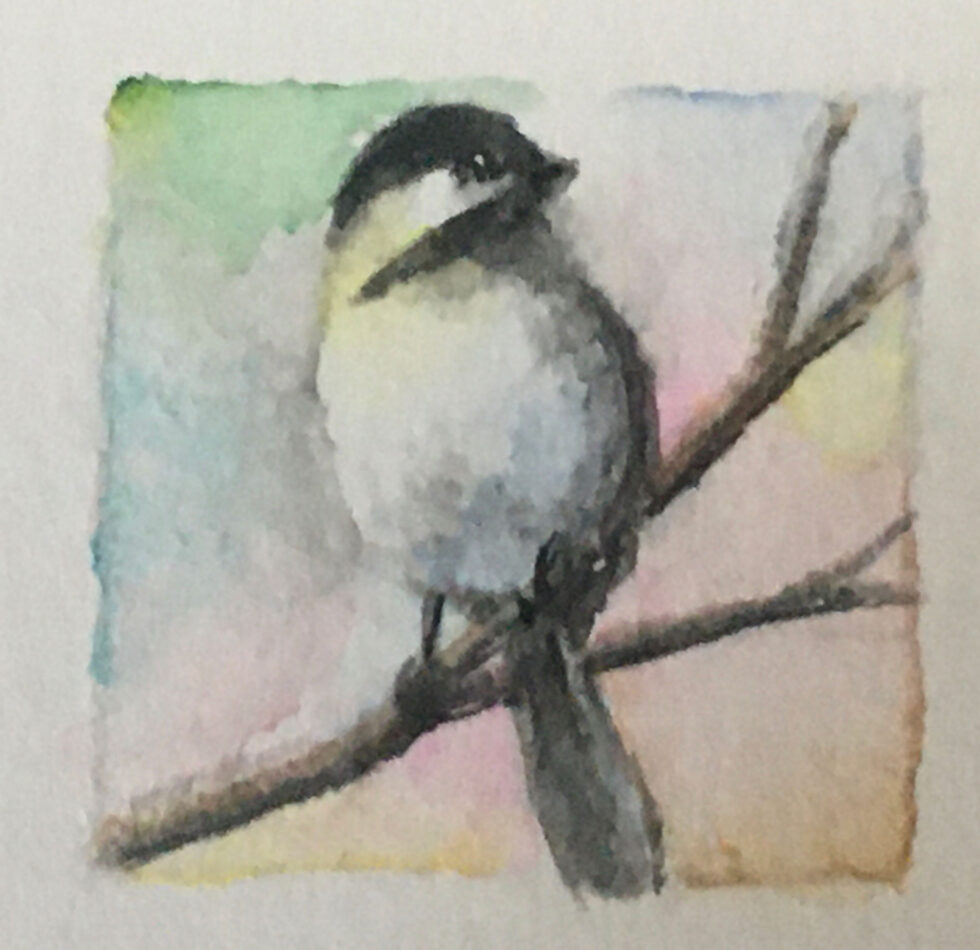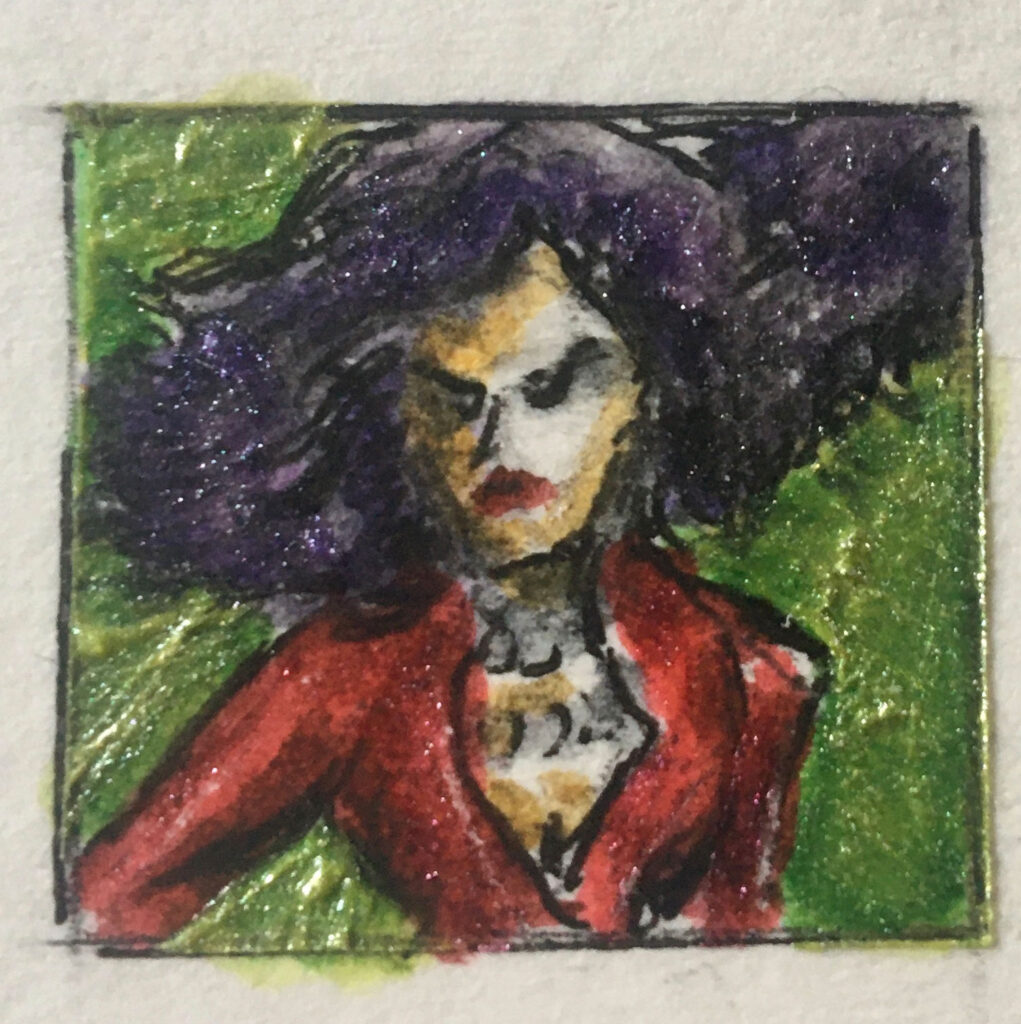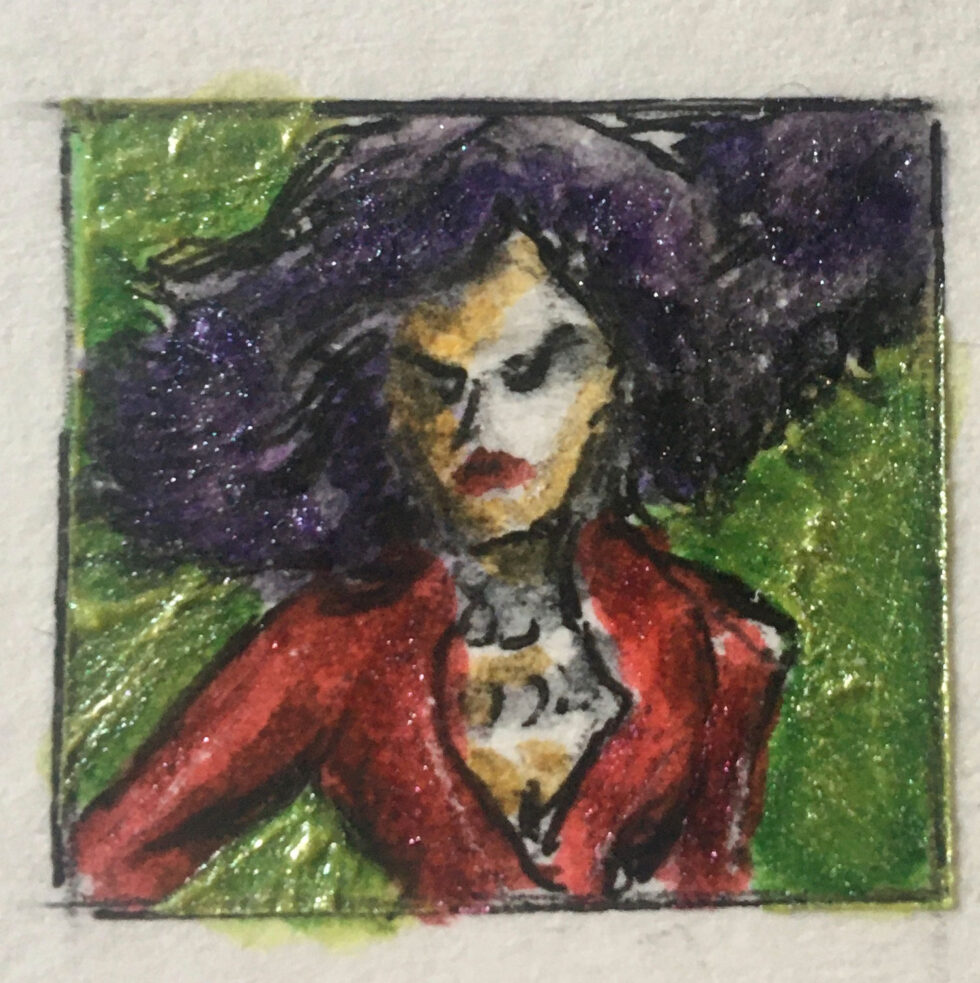 The show features some 200 Lilliputian pieces by dozens of local artists in a broad range of media including acrylic paintings, pen-and-ink drawings and stitched fabric.
There are puny portraits, little bitty landscapes, minuscule montages and all-but-imperceptible abstracts.
"The single rule is that the pieces have to be 1-inch-by-1-inch," Griffith said.
Guidelines don't refer to the third dimension, so several works are sculpture-like and rise from their diminutive spaces.
Artists were given a 5–inch-square white board with a 1-square-inch box penciled in the center, defining the boundaries of the piece.
Why do artists so enjoy participating in the show?
"The nice thing about the size — even though it's a struggle artistically because you can only do so much in the space — is that you can finish a piece in five minutes, or maybe 10 minutes or an hour," Griffith said.
Some artists work on large pieces for months.
"This is not like an epic novel, it's just a little blurb," Griffith said. "They're kind of fun things to do — but they really do look like the artists' bigger works. The styles are identifiable. You can tell who's doing what."
Some artists, however, blanch at the idea of creating these virtually microscopic works.
"It's rough," Griffith said. "How do you do something cool in 1-square inch? Some do better than others, and some just don't want anything to do with it. It's just too difficult to make something that small."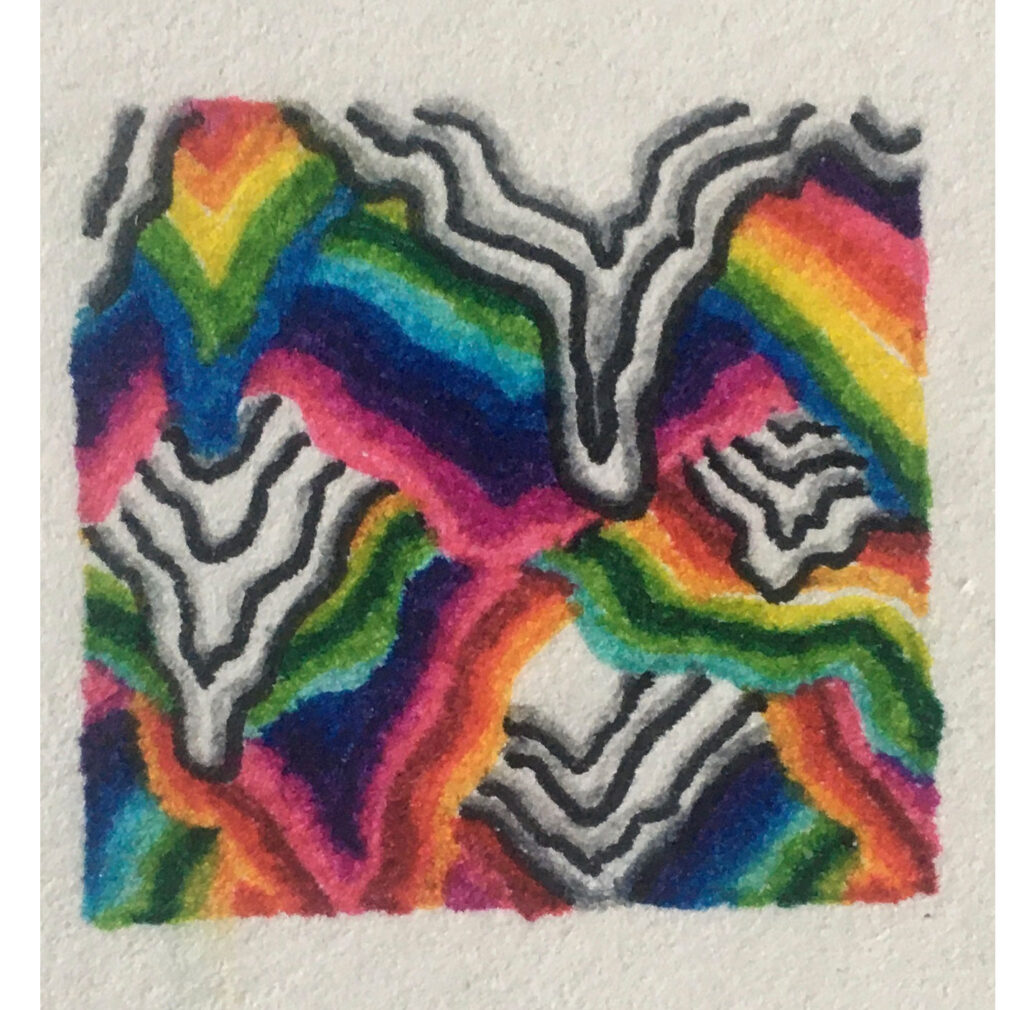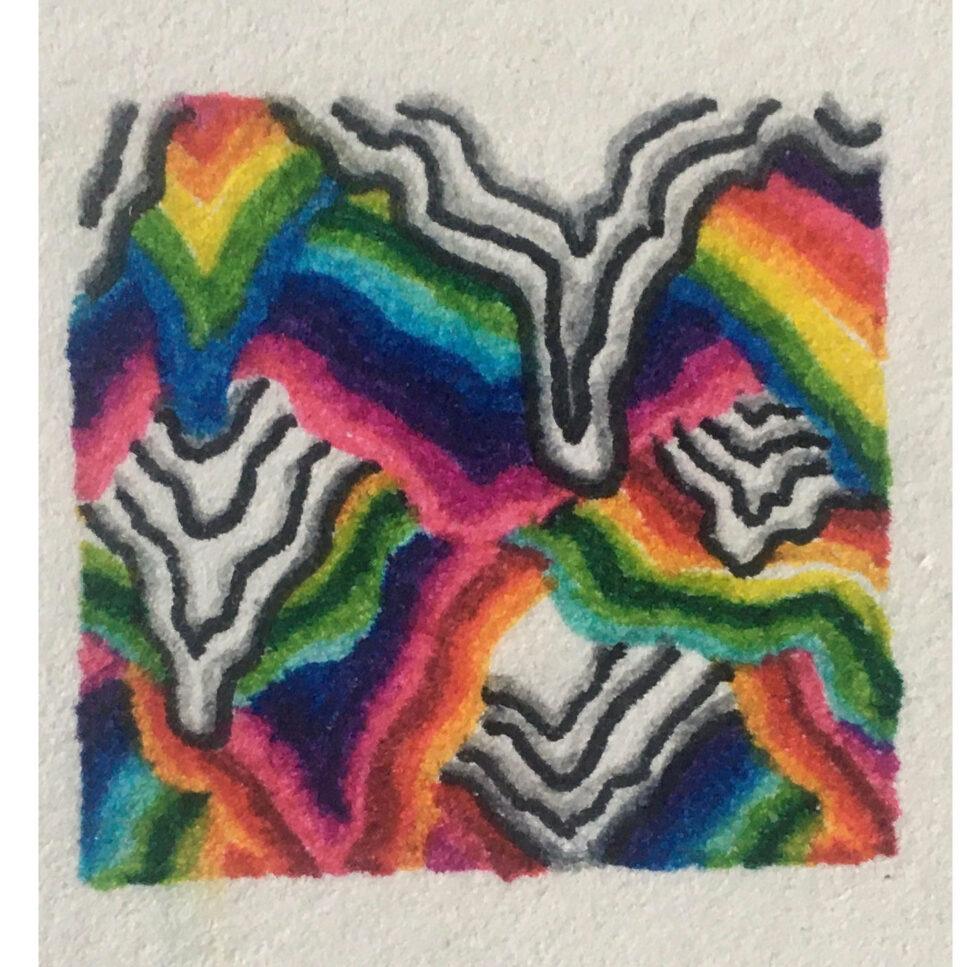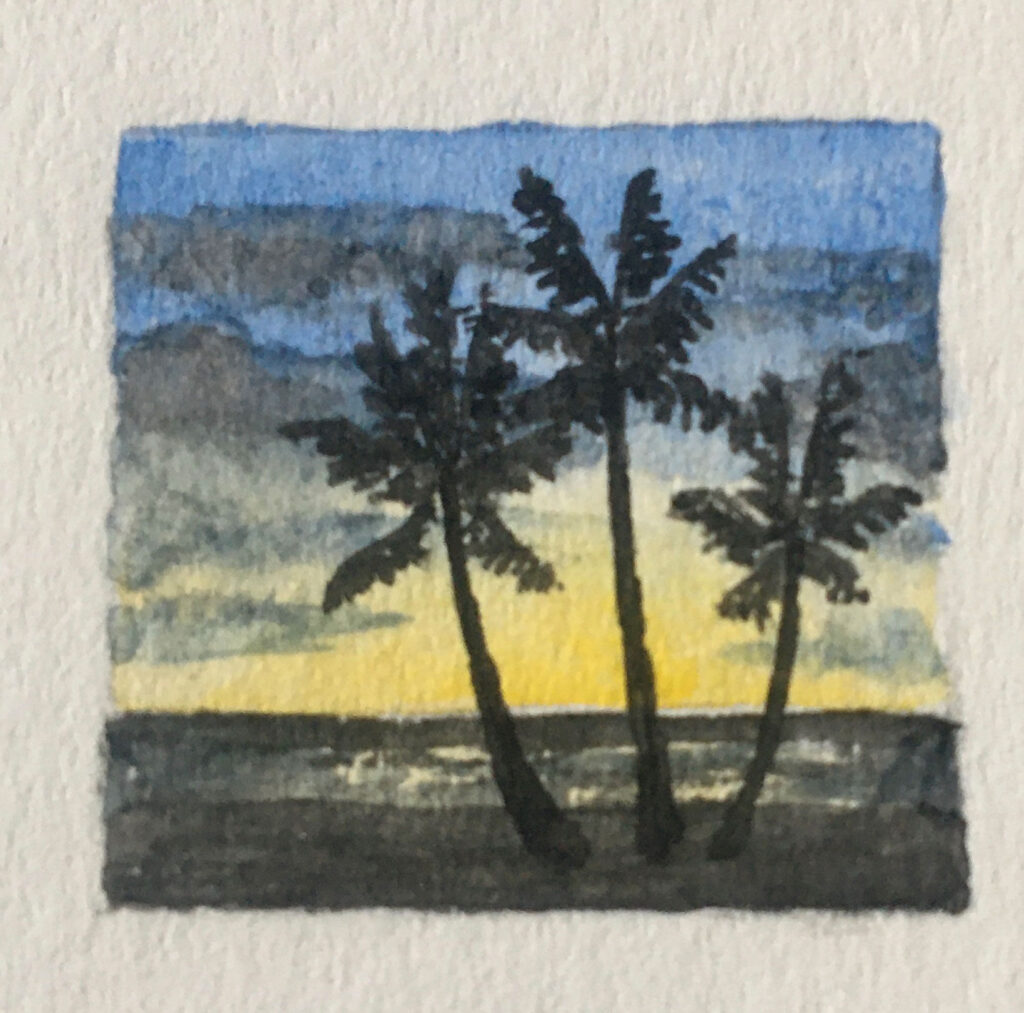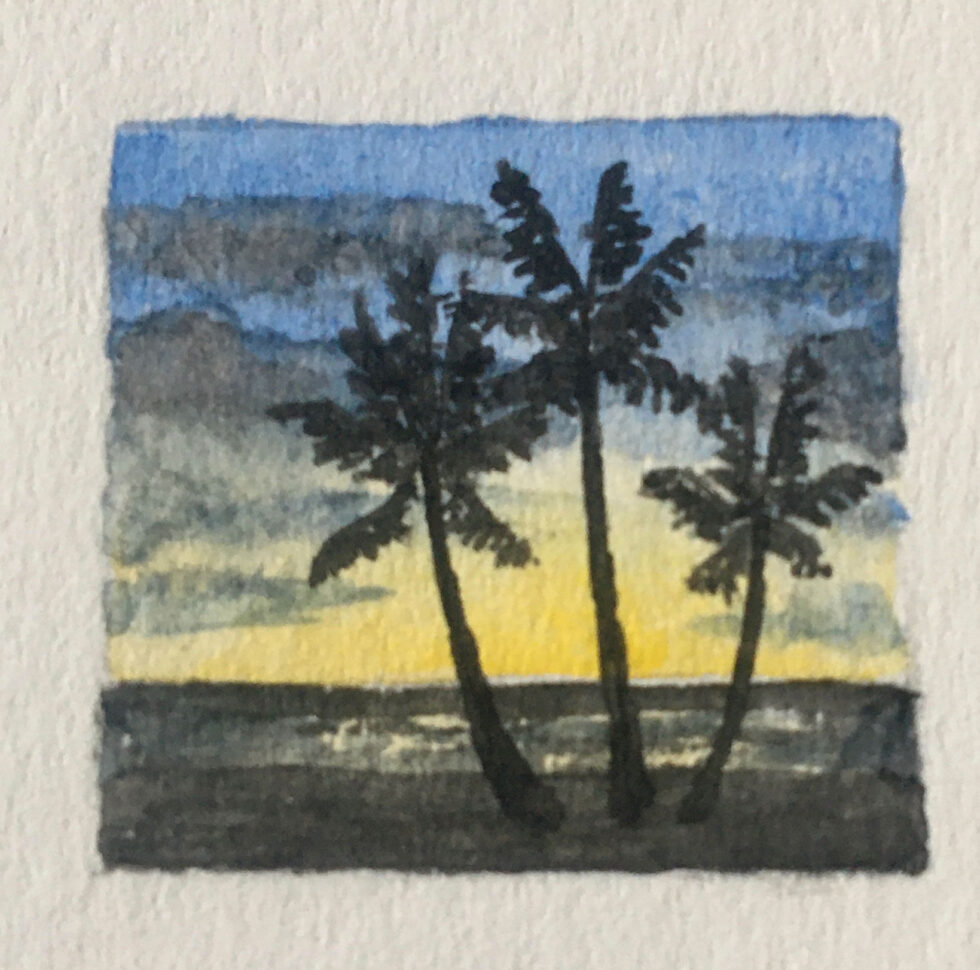 Visitors thoroughly enjoy the show.
"It's a trip to see people sort of leaning over and squinting because the pieces are so tiny," Griffith said. "I guess I'll have to break out the magnifying glasses so people can see them."
In terms of media, the use of color is a good idea when working in such a small dimension, he said.
"Pencil and graphite in black and white is so tough with that scale," he said.
"That stuff really sings when the negative space is used well. But, obviously, there's not a lot of negative space available. Color adds this extra pop. People react to it."
Color dominates nearly all the abstracts in the show.
"It's an interesting problem that the artists have to figure out," Griffith said. "There's a lot of color, but there are still some black-and-white pieces — line drawings, even. It's just artists doing what they do."
The works are for sale, and their modest prices — from $5 to $40 — are another popular feature of the show. Sales are always brisk.
"It's a good show for early in the year — after the craziness of the holidays and the terrible weather and the pandemic," Griffith said. "This has been a good kick-starter to get a lot of people going again in making art."
Gallery hours are from 10 a.m. to 6 p.m. Tuesday through Friday; 10 a.m. to 5 p.m. Saturday; and noon to 4 p.m. Sunday. For more information call 262 652-5911 or email artworkskenosha@gmail.com