Since 2010, Jersey Mike's Subs locations throughout the country have raised more than $65 million for local charities.
Tom Kenny is a big believer in the company's mission.
On Dec. 8, Kenny opened his latest Jersey Mike's location — his fifth, and the first in the city of Kenosha — at 5836 75th St.
For the grand opening, Kenny held a five-day fundraiser to support Indian Trail High School, Mahone Middle School and Tremper High School. Customers with a special coupon could make a minimum $3 contribution to one of the three schools in exchange for a regular sub. Customers had to have a coupon to be eligible.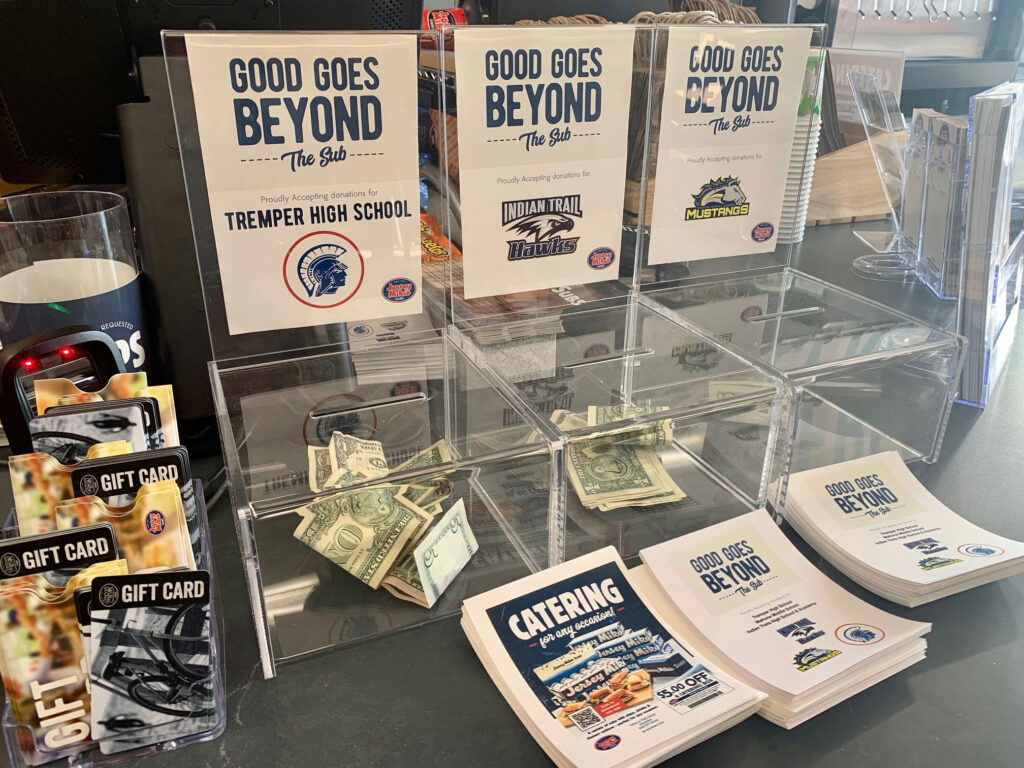 "We don't do it for a pat on the back. We do it to make a difference," Kenny said in a Kenosha.com story published Dec. 10. "If we can raise funds for good causes and to help people … in the small amount of time we occupy the planet, why not do it right? I'm just full of joy that I have an opportunity to do that."
At the end of the five-day event, the donations were totaled. Recently, a check for $4,821.50 was presented to the schools, who will split the money.
As recognition of his generosity, the local business owner has been selected as the Kenosha.com Kenoshan of the Week.
"Every Jersey Mike's store will partner with organizations, schools and charities within the local community to raise funds and assist where we can make a difference in the lives we serve," Kenny said. "Our company supports the mission and leadership of these terrific Kenosha schools and looks forward to expanding upon these relationships going forward."
Kenny added: "Our three Jersey Mike's stores that span Kenosha, Somers and Mount Pleasant will remain focused on implementing many new and innovative ways to become active participants in helping out in the communities they serve."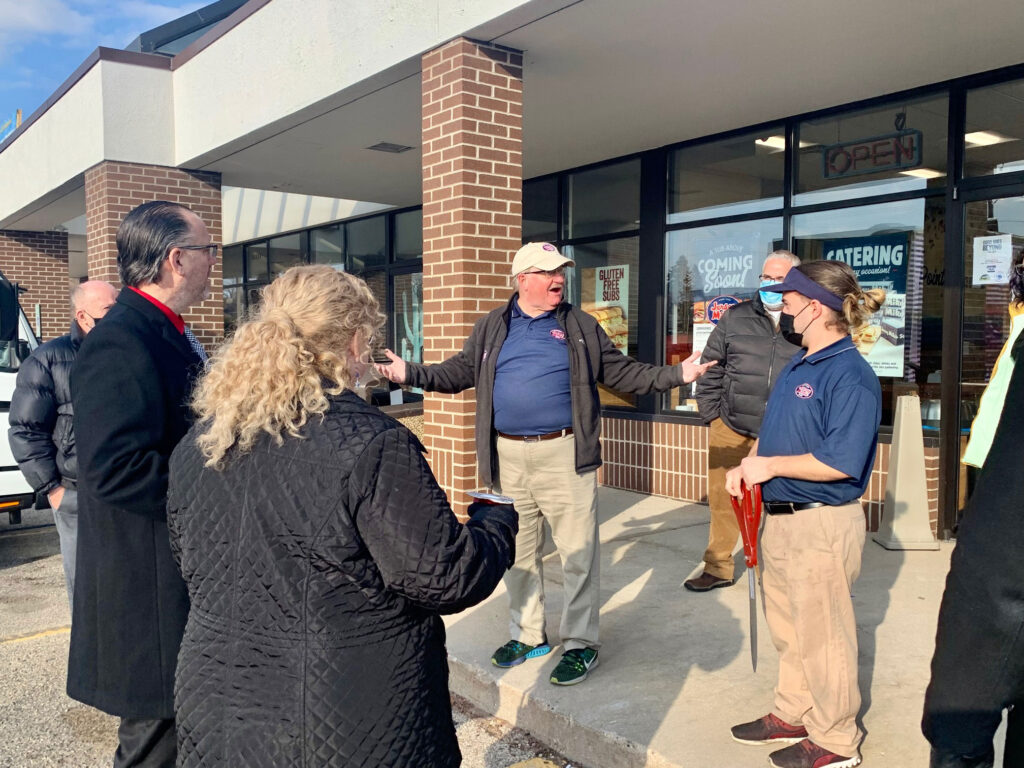 Kenny grew up in Paramus, N.J., a 70-mile trip down the Garden State Parkway to Point Pleasant, the birthplace of Jersey Mike's. He is also the CEO of Williams Healthcare Systems, an Elgin, Ill.-based company and the world's largest manufacturer of chiropractic tables.
"It's great," said Tremper principal Steve Knecht, who said the money will be used for student incentives. "It's awesome seeing our community get involved in our schools in such a positive way."
Indian Trail principal Scott Kennow said the money would go toward paying off the video board that was installed last year at Jaskwhich Stadium.
"Tom and his wife Paula are fantastic people," Kennow said. "They're new business owners in the community. We support their business and are appreciative of the fundraising and the donation. It's just awesome. We are going to continue to work together moving forward."
NOTE: To nominate a Kenoshan of the Week click here or email Andrew@Kenosha.com.