The Restaurant:
Luisa's Pizzeria, 6806 317th Ave., Salem, is a cozy Italian restaurant with a staff and atmosphere that will make you feel as though you are dining at the home of a friend.
The Featured Dish:
Baked Manicotti — Three hand-rolled pasta tubes filled with cheese or meat and served with meatballs or sausage.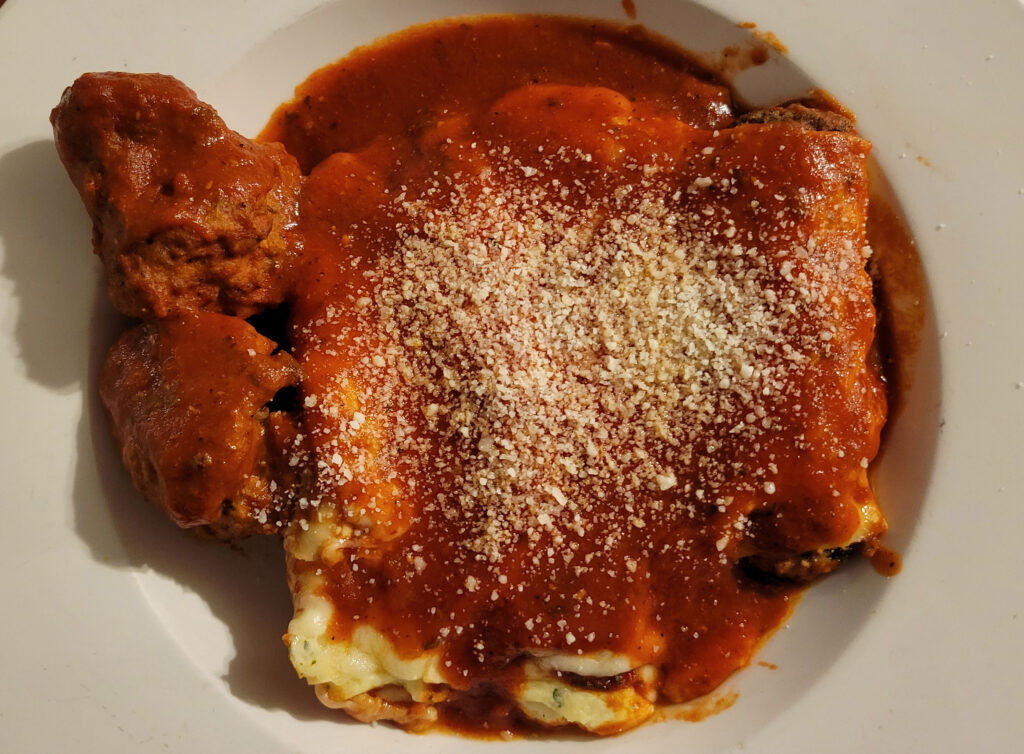 The Flavor and The Story:
Luisa's Pizzeria has been THE destination for pizza and Italian comfort food in Kenosha County for over 22 years.
With a focus on traditional family recipes and preparation, this small hometown restaurant pleases the palate of every guest and has won the "Best of Kenosha" contest for best pizza west of Interstate 94 every year that the contest has existed. 
While the pizza has gotten the press, it really represents a small section of a large menu full of great pasta and seafood as well as classic American fare. 
While it was hard to choose just one dish to enjoy here, I simply cannot pass up handmade pasta whenever I see it.
The Baked Manicotti was a spectacular choice.
The dish starts out with the most important detail, hand-rolled pasta, shaped into wide tubes to be stuffed with your choice of meat or cheese. 
If you're like me and don't want to decide, you can order a combination and try them both.
The meat option is a house blend of Italian-seasoned beef and the cheese option is a delicious blend of ricotta cheese and Italian herbs. They are both quite tasty.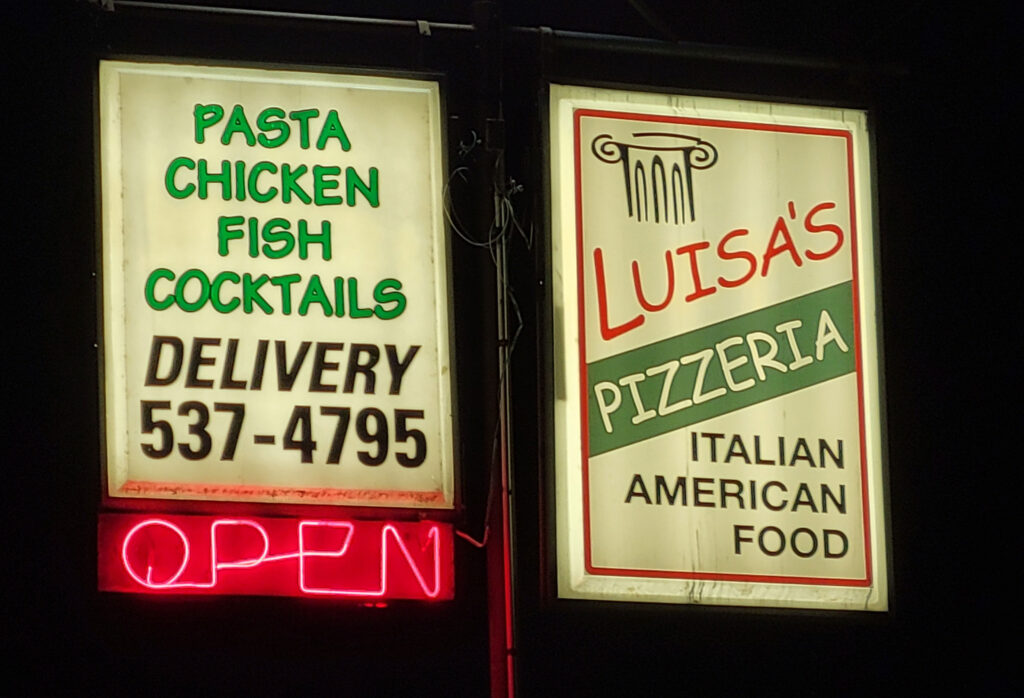 The stuffed pasta is then topped with mozzarella and house red sauce then baked to perfection.
The plate of manicotti was already a sizable entree. However, in typical Italian style, it comes with plenty more. 
The dish is accompanied with your choice of soup or salad as well as a side of either sausage or meatballs.
If you've been reading Kenosha Eats since the early days, you'll know I never pass up a chance to try a meatball recipe.
The 2-inch meatballs were dense, yet moist and wonderfully salted and seasoned.
Overall, the entire meal was delicious and comforting as if it had been prepared by an old friend or distant relative. 
It turns out that experience is a direct expression of the personality of owner/chef Paul De Luisa.
As we finished our meal, Paul was beginning his tour of the dining room to say hello to everyone still dining.
He joined our table for a short conversation and I can honestly say it's been a very long time since I've experienced such hospitality to complement a meal … and I eat out A LOT.
Baked Manicotti is available every day and priced at $12.95 including many additional sides. 
Luisa's Pizzeria is currently open for dine-in and also accepts carryout and delivery orders. You can view this and the entire menu online at LuisasPizza.co.