One thing is for sure about people from Wisconsin, they're not afraid of a little winter weather.
In fact, the state is host to numerous winter festivals and activities.
In this week's Capturing Kenosha, I'm going to tell you about Ice Castles in Lake Geneva as well as a couple of other winter activities that are sure to cure a case of cabin fever.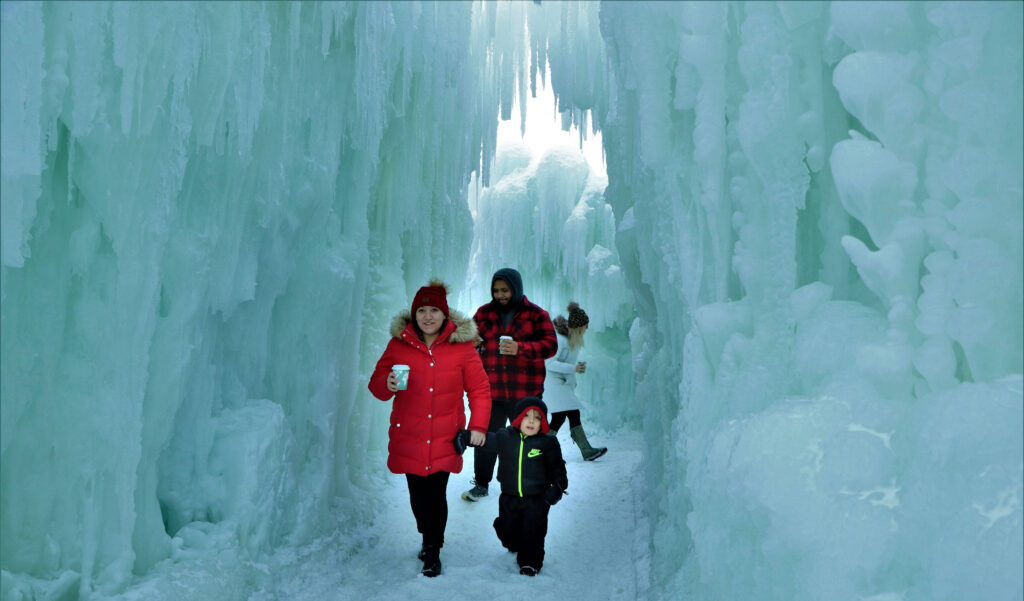 Since 2019, Lake Geneva has been one of five cities in the United States to host Ice Castles, a professionally constructed ice castle built entirely of icicles. The company that runs the event creates breathtaking LED-lit ice structures, frozen thrones, slides, ice tunnels, fountains and much more.
I attended the event on Jan. 27, just a week after it opened, at the Geneva National Resort & Club. Having never been to anything quite like Ice Castles, I did not know what to expect. I was supposed to arrive at 4 p.m. but decided to arrive early to get a feel for the atmosphere.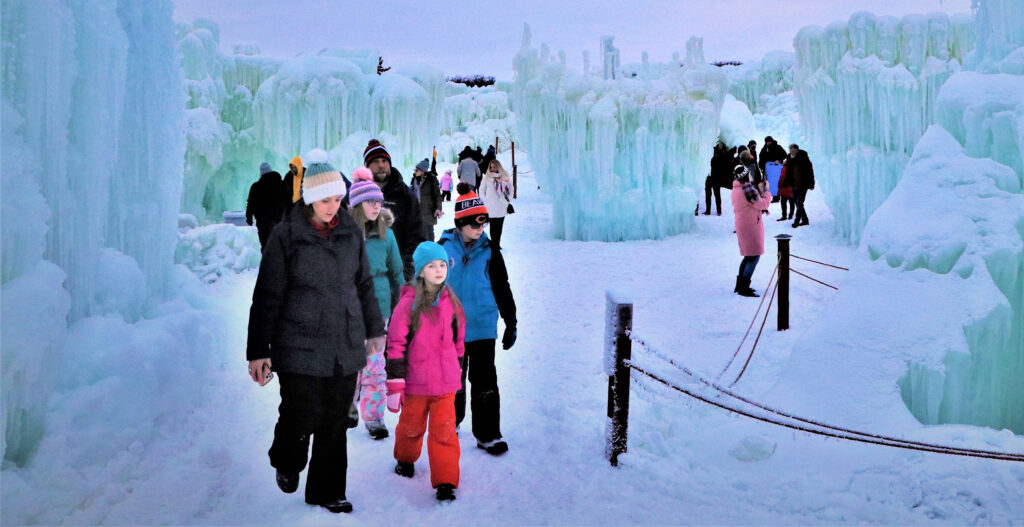 As I drove in, the first thing I saw was the blue fence surrounding the ice castle, which was pretty tall and stood much higher than the fence, so it really only obstructed the ground view of the castle. It reminded me of the Emerald City from the "Wizard of Oz," in a crystalline sort of way.
Ice Castles opens at 4 p.m. on weekdays and noon on weekends. When I arrived, there weren't many cars in the parking lot. As I looked around, though, I saw people ice skating on a rink next to the venue and sledding on a good-sized hill. Everyone appeared to be having loads of fun by the smiles I saw on their faces. I suppose you could bring your skates or sleds before attending Ice Castles or even afterward as the rink and hill were lit up for use after dark.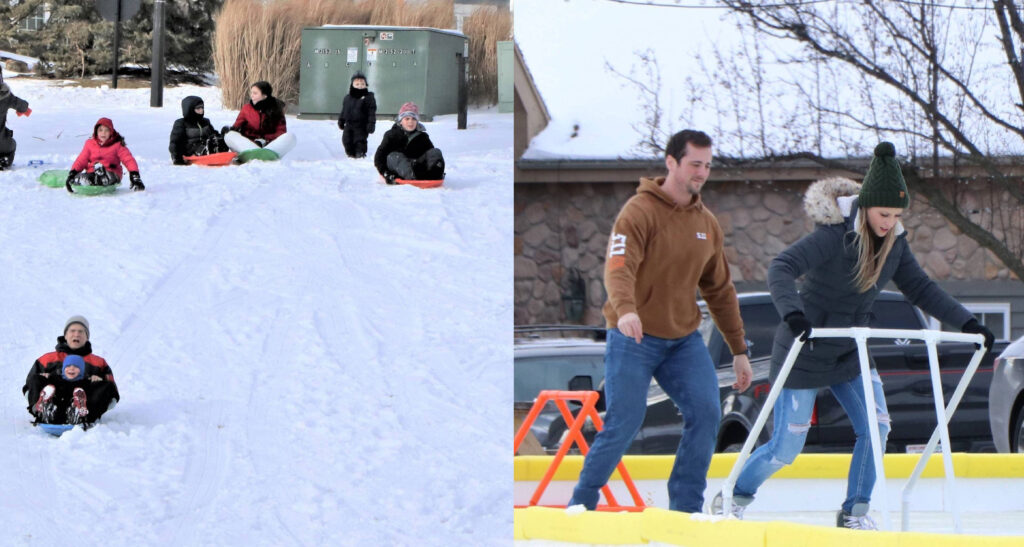 At 4 p.m., the parking lot had filled quite a bit. Event manager Wally Bullard gave me a short tour of the structure. He told me it was made entirely of icicles created by pipes that provided the water that formed the structures. Many formations had LED lights frozen within the formation so that as darkness fell the formations would be lit from the inside. There was a lot of staff around the interior to assist participants and make sure everyone remained safe.
Workers with ice choppers were walking the grounds to make sure nothing got to slippery. As you walked around the structure, the areas were like walking in shallow snow. Bullard recommended that attendees should wear appropriate winter boots or footwear.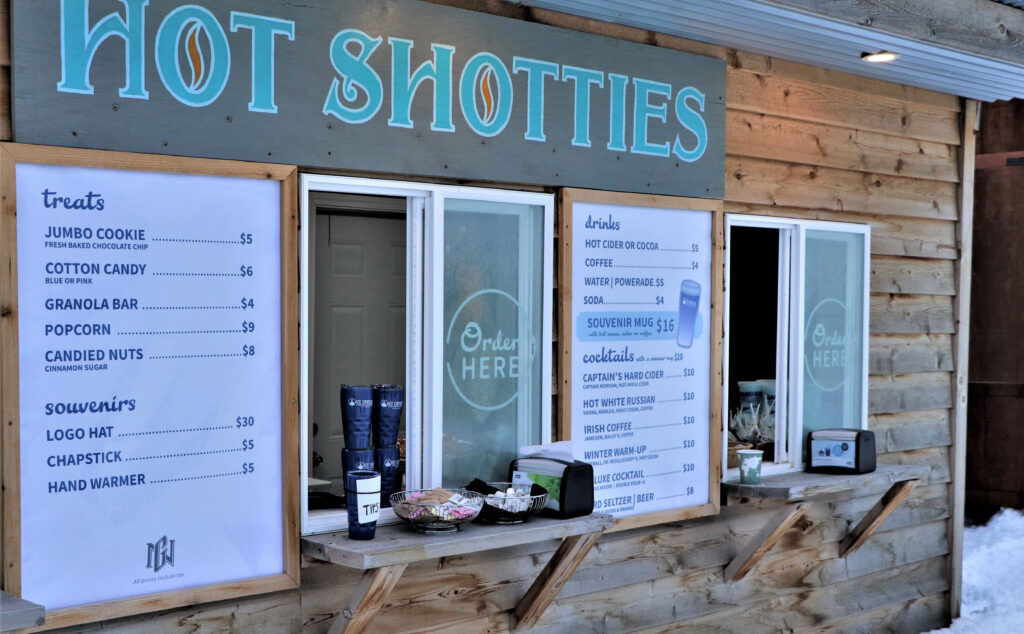 The icicle walls kept the wind down within the interior of the castle, but it was still a cold experience even though everyone I saw was dressed in warm winter garb. Keep in mind, hot cocoa, coffee and several warm winter cocktails are available from the concession stand to help you warm up.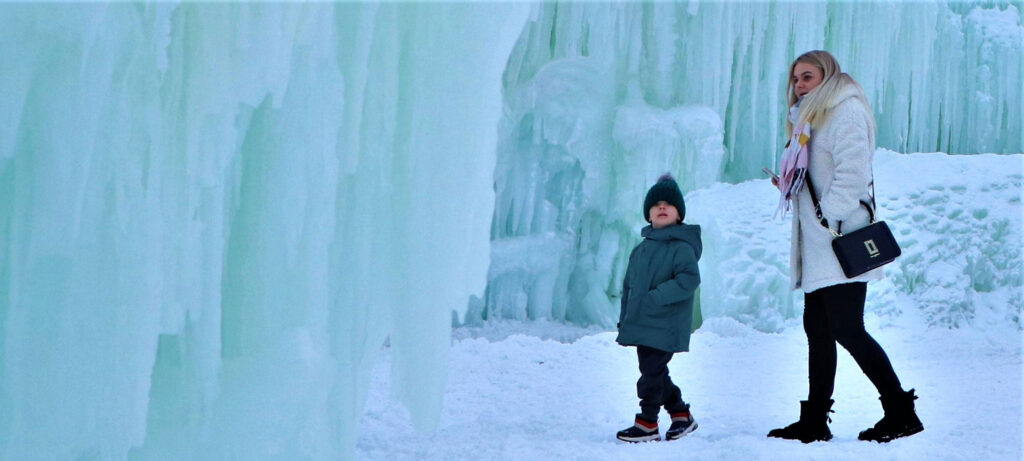 Bullard informed me that tickets for the event were pretty much sold out well into February, but that the season could go as long as March 13 if the weather is favorable. He said the best thing to do is to keep checking online for tickets as additional dates are added as conditions allow.
As we made our way through the castle, we came to several tunnels made entirely of ice. There was even a large side-by-side slide that Bullard demonstrated as he checked it for speed after the daily maintenance had been completed.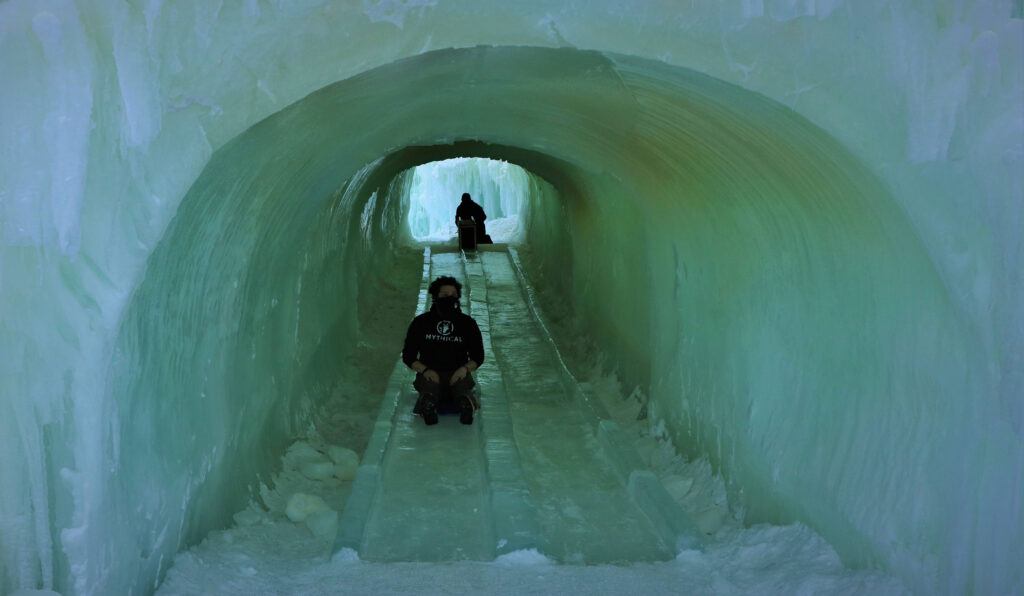 Something I noticed during my time at the castle was that the people working had very good dispositions and many had smiles on their faces. As the crowds trickled in, the atmosphere was pretty upbeat. It seemed that people were genuinely happy with the experience and were having a good time.
When leaving, I noticed that there were horse-drawn wagon rides behind the venue, which staff told me take patrons on a 15-minute ride down along Lake Como and back to the event grounds. Overall, the experience was a memorable one and I thank Bullard and the rest of the Ice Castles staff for showing me around. I would definitely recommend it if you are able to get tickets to the additional dates when they are added. You can find them HERE.

If you can't get tickets to the event this year, don't fret.
Wisconsin has a lot of wintertime festivals and activities. All around the state, communities come together to help ward off the winter blahs by having gatherings that make winter just a little bit more bearable.
For instance, while I was working on this week's article, my cousin posted on Facebook about an ice castle in Eagle River. Apparently, Eagle River constructs an ice castle as a community project with volunteers spending days cutting, hauling and stacking massive blocks of ice in order to construct the castle. It has become a welcome winter attraction for the area visitors who like to attend after dark as the castle is lit with colored lights. You can find out more by visiting HERE.
Don't have the time to get to Eagle River? Well, you're in luck because the beginning of February will bring two more winter festivals to our area.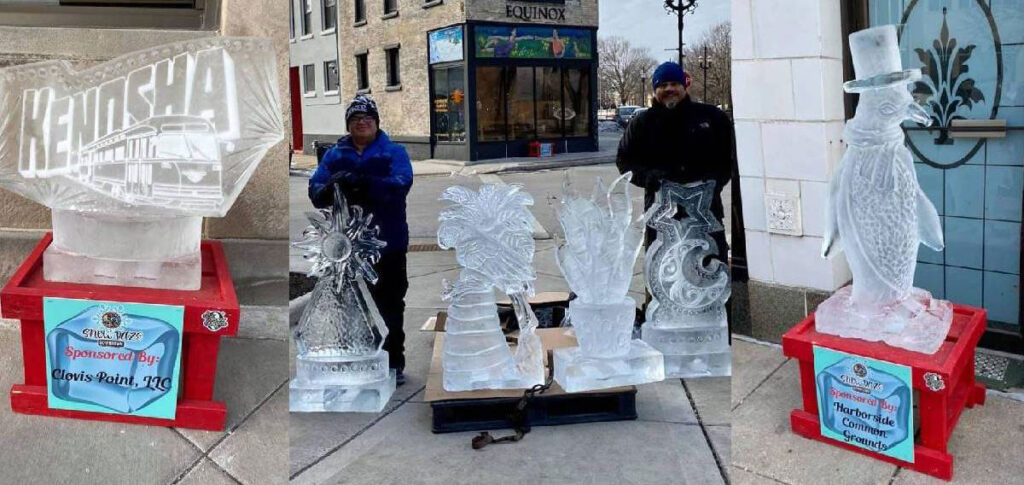 From 1 to 4 p.m. Saturday (Feb. 5), the annual Snow Daze will take place at Veterans Memorial Park and throughout the downtown area. During the event, the area will host to 30+ ice sculptures. There will also be an ice carving demonstration at 1 p.m. in the park. The event is presented by the City of Kenosha and Visit Kenosha, with support from area businesses. The city's ice rink will also be free and open for skating. Check out free ice skates from the Skate Hut, sponsored by the Mayor's Youth Commission.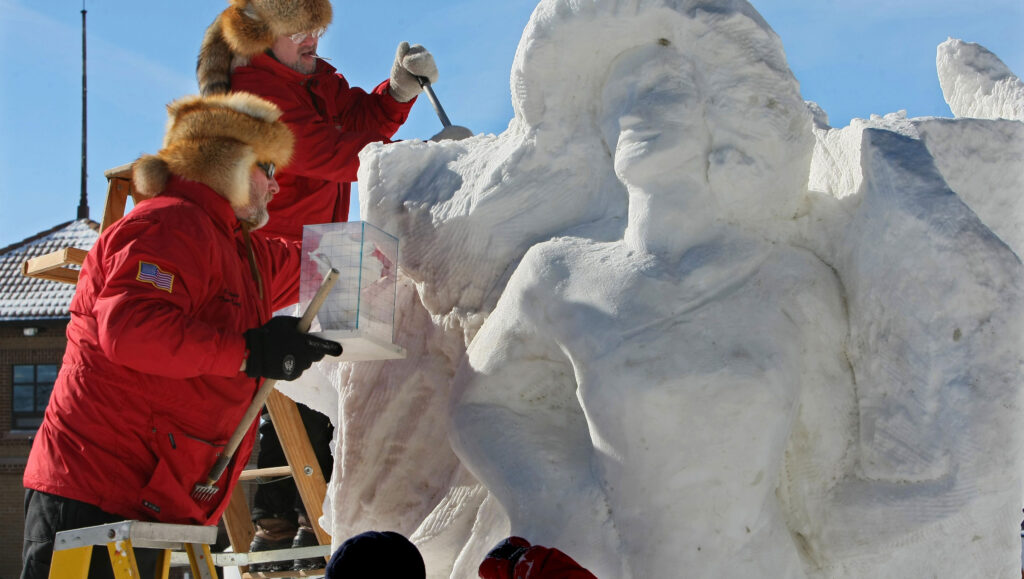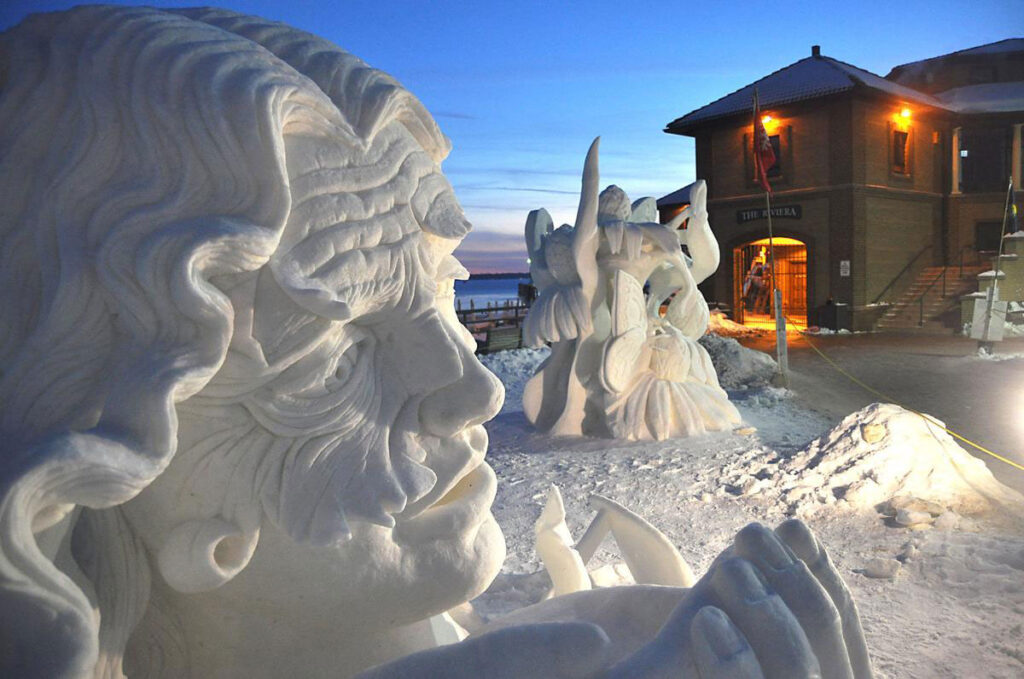 Another festival is the 27th annual Winterfest in Lake Geneva, which is slated for Wednesday to Sunday (Feb. 2-6) and presented by Visit Lake Geneva and the City of Lake Geneva. The event features the U.S. National Snow Sculpting Championship, which is the only national snow sculpting championship in the U.S. Fifteen state-champion teams will be at work during the epic three-day competition to put their artistry to the test creating remarkable, larger-than-life snow sculptures. The competition, which is free to attend and view, runs 11 a.m. Wednesday through 1 p.m. Saturday in Flat Iron Park and Riviera Plaza, overlooking Geneva Lake. Vote for your favorite sculpture in the People's Choice Awards on Saturday. Sculptures will remain on display through Sunday and until they melt. You can find more information by visiting HERE.
These are just a couple of the upcoming winter events available in our area. Please stay warm and we'll see you again next week with another edition of Capturing Kenosha!