I love breakfast. I love cooking it. I love eating it, and it's my favorite meal to eat in a restaurant. Sitting in a warm place, especially a diner, and lingering over an omelet or a waffle, with my New York Times (yes, I still read the printed edition) with somebody filling up my coffee mug is my idea of a good time.
Kenosha has some great places for breakfast, including one iconic location downtown (Franks Diner at 508 58th Street) and one that should be iconic (The Coffee Pot at 4914 7th Avenue). Other favorites of mine include the Gateway Café at 3619 30th Avenue, the Phoenix Family Restaurant at 12440 75th Street, the Marina Garden Family Restaurant at 5001 7th Avenue, Tommy's Home Run Family Restaurant at 7839 Sheridan Road, Danny's Café at 6514 Green Bay Road and the Hillcrest Family Restaurant at 6000 75th Street.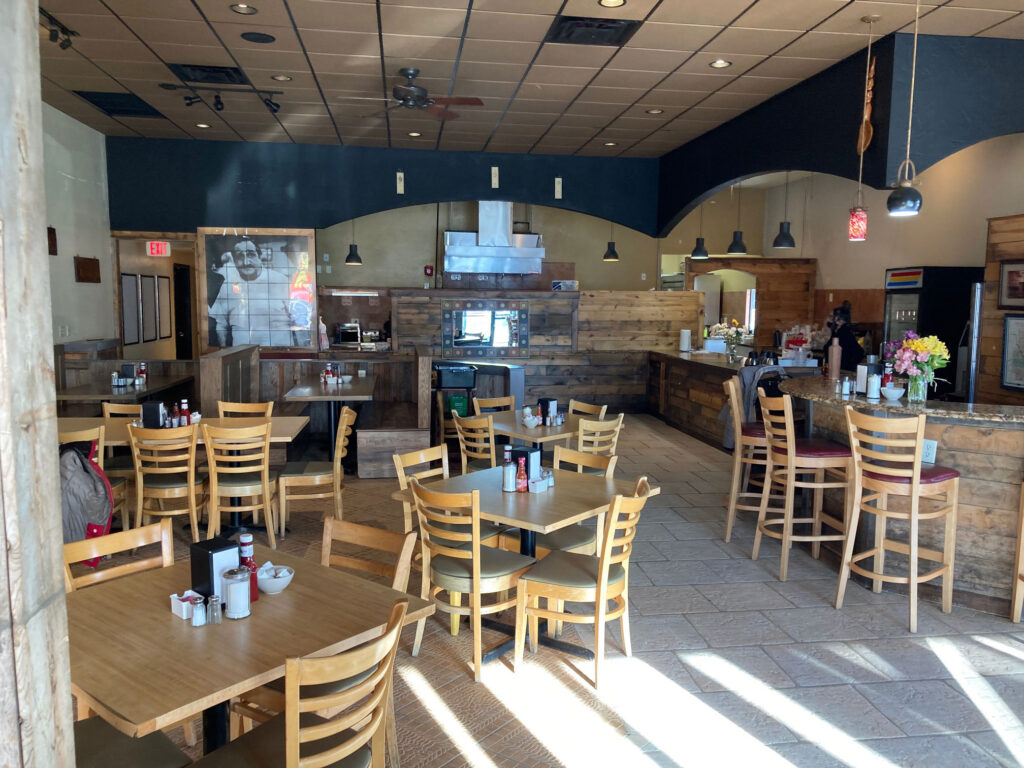 Other breakfast locations, none of which I've been to, include the Olive Tree Restaurant at 5800 6th Avenue, Choo-Choo Charlie's Shriner Diner at the Metra station, Nafi's Springwood Restaurant at 3730 30th Avenue, the McKinley Café at 3200 60th Street and the newly-opened Mad Rooster Café at 11710 75th Street.
Kenosha has lost a few breakfast spots over the past few decades, including Jack's Cozy Café at 8009 22nd Avenue (a real loss to the city and a late arrival in my life), the Sunshine Restaurant at 3910 75th Street, the Southport Restaurant at 3300 Sheridan Road (current home of La Fogata) and the Stars and Stripes Restaurant (later Miraz) at 7500 Sheridan Road.
In the just-opened category is the KTown Café at 2324 18th Street, which opened Jan. 3 in the space once occupied by the Caléo Coffeehouse and later Grab's Burger Bar. I tried KTown for the first time mid-morning on a weekday in early-January. The space was warm and inviting, the former especially welcome at the tail-end of a ridiculous January cold snap. The dining room looked basically unchanged from what I remember at Grab's, although I think the counter-eating area is new. A few black and white photos of old Kenosha buildings decorate the walls. The restrooms, by the way, were clean and nicely-tiled. The café is open every day from 7 a.m. to 3 p.m.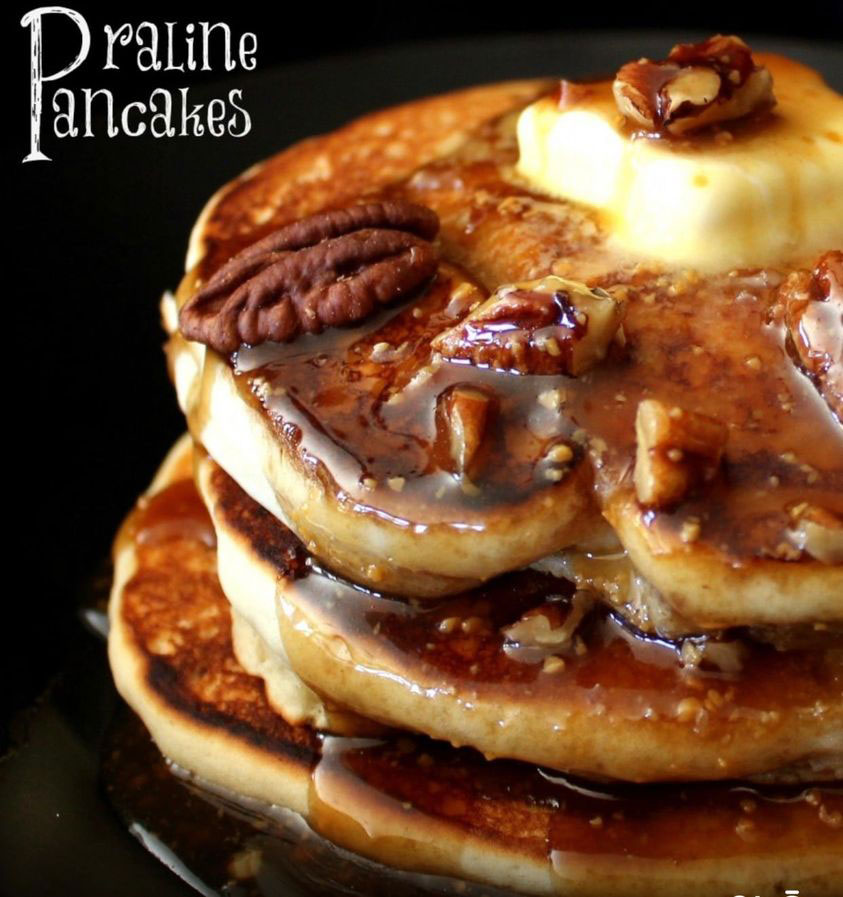 A couple of friendly people seated and served me. Service was prompt, like six minutes between ordering and eating. I point this out, because a current Google review claimed a 58-minute wait for food, which I'm sure is false information. I had the praline pancakes ($8.99) and coffee ($2.75).
The coffee was quite good, and I was pleased to find out when I paid my check that it was from Sheboygan-based Torke Family Coffee Roasters. I buy a lot of Torke, either at Piggly Wiggly or Meijer, and it's a great Wisconsin product. I know Franks Diner serves it, and I think the Coffee Pot might, as well. I was a little disappointed to see International Delight half and half on the table instead of a real Wisconsin dairy product. The manufacturer claims those little creamers are real half and half, but I'm highly suspicious of any so-called dairy product that doesn't require refrigeration. What is that stuff? On a subsequent visit, there was real half and half on the table. Somebody must have known I was going to whine about that.
The pancakes were light, if a little on the doughy side, but good. The caramel syrup, artfully drizzled over the top was good, and the candied pecans were even better. Overall, a good effort with creative touch.
On a second visit, this time on a Saturday and accompanied by my wife, we tried two more dishes. She had the cinnamon rum French toast ($9.49) and a side of bacon ($3.9). The French toast was made from cinnamon bread with some rum in the egg batter. The dish was garnished with the same caramel syrup that I had on the praline pancakes, along with a dollop or two of whipped cream. The French toast was pretty good, and I'd say the creative part of the café's menu is with its sweet entrées. The bacon was fine, but bacon is bacon, unless it's Nueske's.
I had the corned beef hash with eggs over easy and rye toast ($10.99). The hash covered about a third of the plate, with the eggs and a side of hash browns covering the rest. The hash was really good and very well made with nice chunks of corned beef and a nice crisp on the outside. It was also very-nicely seasoned. Well done. The hash browns were good, if unexceptional, and the eggs were fine. The toast was marbled rye, which is always a nice touch.
Based on the two visits, I'd give the KTown Café a solid B+ or A- for breakfast.
Nice place, nice people and solid, if unspectacular, food. Other than the Gateway Café or Nafi's Springwood Restaurant, both at Washington Road, the KTown Café gives Kenosha's far north side its first real breakfast place and a good one. While the KTown's menu is about 70 percent breakfast items, it is open until 3 p.m. with lunch items such as burgers, sandwiches, salads and wraps.