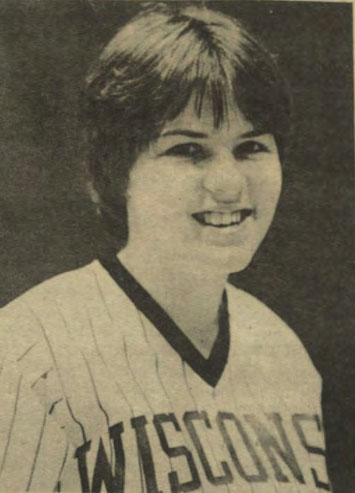 On this date (Jan. 18) in 1978, the UW-Parkside women's basketball team landed in the win column for the first time.
In the fifth game in the program's history, the Rangers dispatched Waukesha Tech, 56-42, in the team's third home contest.
Freshman Colleen Douglas scored a game-high 22 points while co-captain Dita Hunter added 18 as UWP secured the first of its 503 (and counting) victories.
This landmark win did not get a lot publicity at the time as women's sports at any level were just gaining acceptance.
The Kenosha News' report on the game, for example, was on the front of its sports section but it was just two paragraphs with no account of the action.
While the Parkside student paper at the time did cover the women's basketball team, this win merited just one parenthetical mention in a story about a loss to Marquette on Jan. 21.
Under coach Sue Tobachnik, these Rangers finished 5-15 overall and 2-12 against four-year institutions. UWP's other triumphs in 1977-78 were over two-year school Madison Tech (twice) and four-year schools Ripon and UW-Stout.
As she was in the conquest of Waukesha Tech, Douglas was this team's star.
The Racine Park graduate went on to average 18.2 points per game that year, which stood as a school-record until 2002-03 when Sammy Kromm averaged 19.8 ppg. Douglas' output is still third in Parkside history behind Kromm and Alyssa Nelson, who averaged 19.9 ppg in 2020-21.
Other members of that team included co-captain Diana Kolovos, whose successful high school coaching career included a state softball title at Wilmot in 1990, Lydia Allen, Mary Lou Moreno, Carol Shinske and Martha Leonard.
The Parkside woman's program has gone on to tremendous success, particularly under coach Jenny Knight-Kenesie. She went 195-125 in building the team into a national power between 2002 and 2013 while reaching the NCAA Tournament five times.
The current Rangers are 6-9 under coach Jen Conely heading into Thursday's home game Wayne State in a Great Lakes Intercollegiate Athletic Conference matchup at 5:30 p.m.
For more information or to comment on this feature, contact the author at dmarran359@aol.com