DayBreak Church pastor Brit Windel's countless hours of guiding others often results in not enough time spent on himself.
Focused on proper exercise, nutrition and a healthy lifestyle, Windel embarked on a 16-week program on Monday (Jan. 17) designed to shed pounds and improve overall health.
Harbor Park Health and Fitness owner Jason Yule created the program, which follows 10 primitive guidelines to healthy living.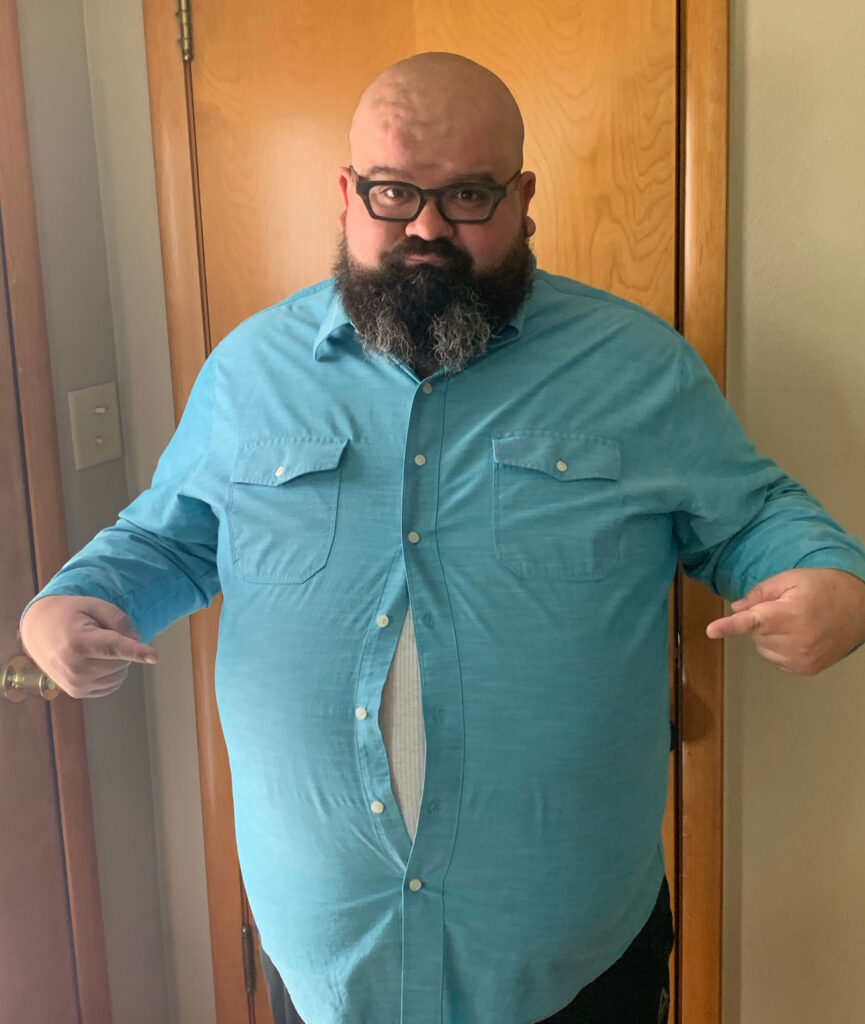 Come Speedo season, Windel is going to look and feel like a new man. Yule guarantees it.
"Brit is going to be a lot healthier," said Yule, a 2008 Tremper High School graduate. "He's going to look better. He's going to feel better. He's going to be more confident. He's going to be happier. His risk of chronic disease is going to be reduced. His metabolism will improve. His overall health is going to be much, much better."
Windel, 5-foot-7, 323 pounds, has agreed to have his four-month journey documented in a series of Kenosha.com articles, designed to increase awareness and encourage others to live a healthy lifestyle.
His goal is to lose 30 pounds.
"My weight continues to fluctuate, mostly upwards," Windel said. "I understand a lot of the things I need to do. I've studied them. I lack the discipline and drive to make it happen."
Harbor Park Health and Fitness (formerly Harbor Park CrossFit), located at 1326 35th St., held its grand opening on Jan. 8 to unveil its remodeled facility and new exercise classes, personal training, physical therapy and on-site smoothie cafe.
Windel will communicate with Harbor Park staff through a mobile application and receive daily instruction and feedback.
Yule said the path to good health is far more than fitness and nutrition.
"A lot of people don't realize how much stress and sleep habits are hurting them," Yule said. "If you're not sleeping, that can be just as deadly.
"We might start you out by having you go to bed at 10 p.m. and getting up at 6 a.m. or begin an evening routine from 9 to 10 p.m. where you're turning off your phone or laptop and meditating or reading a book."
Here are Yule's 10 primal guidelines derived from pre-industrial civilization:
Eat mainly plants and animals
Avoid processed foods
Keep your body in motion
Train at high intensity weekly
Prioritize getting enough sleep
Do things that bring you joy
Strength train often
Seek out sunlight
Don't put yourself in harm's way
Stimulate your brain daily
Windel will first focus on diet and activity, taking plenty of walks and avoiding long periods at a desk or in front of electronics. The Oklahoma native's first weekly check-in and weigh-in session is Friday (Jan. 21).
Healthy weight loss is typically around 1 1/2 to 2 pounds per week, according to Yule.
"Being healthy is not super complicated," Yule said. "It's eating real food. Getting rid of stress. Getting proper sleep and moving.
"I walk around town and see people I wish I could help. A lot of people are discouraged and don't think it's possible for them. All they need is the guidance and resources to learn how to make changes."
Windel said he's looking forward to prioritizing his own health in 2022.
"I appreciate what Jason does and I appreciate what Kenosha.com does," Windel said. "I hope this brings encouragement and allows people to see how this works."