Ten years ago on Jan. 14, 2012, Miss Wisconsin Laura Kaeppeler was standing at center stage in a black beaded evening gown at the Theatre for the Performing Arts at The Planet Hollywood Resort & Casino in Las Vegas.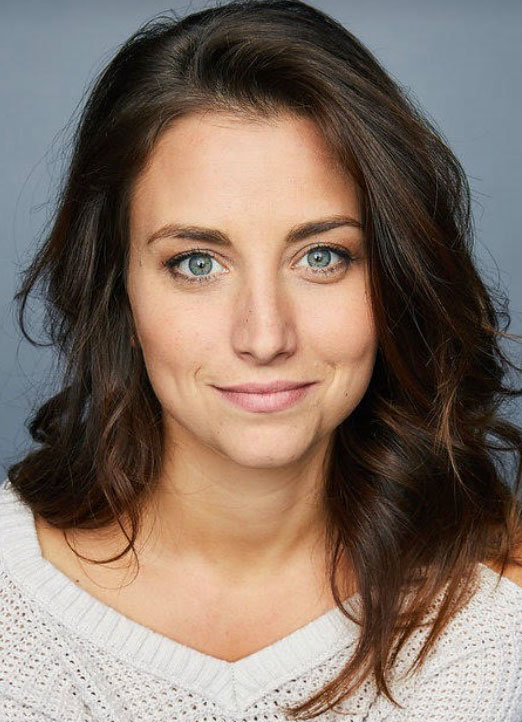 Broadcast live on ABC, the Miss America Pageant was down to two finalists — Kaeppeler and Miss Oklahoma Betty Thompson. The two women faced each other and clasped hands.
Cue the drumroll.
Finally, after a few well-placed pauses for dramatic effect, host Chris Harrison announced: "Ladies and gentlemen, your Miss America 2012 is … Miss Wisconsin, Laura Kaeppeler!"
The 23-year-old from Kenosha hugged Thompson, put her hands to her face in disbelief and tearfully accepted her crown, sash and roses as the celebration ensued. Kaeppeler became only the second woman from Wisconsin to be named Miss America, joining Terry Meeuwsen (1973).
"When we were standing there holding hands, Betty looked up at me and said, 'You will make a great Miss America,'" Kaeppeler said in a recent phone interview. "I still get chills thinking about it."
At the time, Kaeppeler became the 86th winner of the competition, which recently celebrated its 100th anniversary.
"As my name was being called, I just knew it was going to be called," she said. "It was a strange experience that I can't really describe. I remember looking out into the audience trying to find my family and I couldn't find anyone. It was very weird to have that moment with a ton of people, but also alone. It was surreal, to say the least."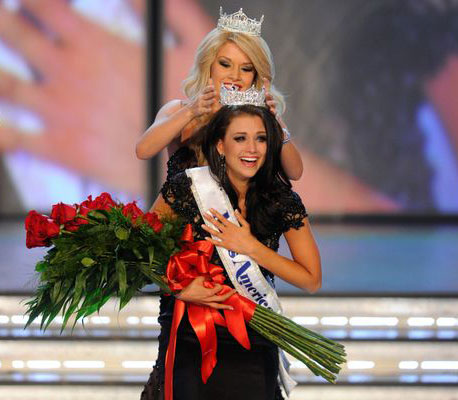 The St. Joseph and Carthage College graduate, who spent some time in Kenosha over the holidays, currently lives in the Santa Barbara area in Southern California and is the mother of two boys — Ben (6) and George (2).
"It really is hard to believe it has been 10 years," Kaeppeler said. "It's interesting because my 10-year anniversary comes at the 100th anniversary of the Miss America organization. I'm very grateful to be in the group of women who get to celebrate that anniversary. It's just sort of hard to believe. Time is a funny thing. It's fast, but slow. I look back and it feels like a lifetime ago sometimes."
While being crowned Miss America was a wonderful achievement, Kaeppeler said it does not define her. When she allows it, though, memories from that special night 10 years ago are fresh.
"Things come to the forefront more than others," she said. "It's not a big part of my life, to be honest. I rarely talk about it. It's a thing of the past. It's something I'm really proud of … if I sit and think about it, then, yes, the memories definitely come back."
As life has moved on, there have been many highlights in the 10 years since winning the crown.
"Having my kids has definitely been the highlight, for sure. That will make time feel fast and slow," she said. "But I've gotten to travel. I lived in Hawaii for a number of years. I've really been focused on raising my kids and sticking close to home."
Currently, Kaeppeler is the co-host of the Health Interrupted Podcast with celebrity fitness trainer Gina Lombardi. The podcast, which launched in February of 2021 and can be found at HealthInterruptedPodcast.com, introduces listeners every Wednesday to people who have achieved wellness despite health setbacks along with experts who reveal their secrets to optimal health. Kaeppeler and Lombardi are approaching their 50th episode.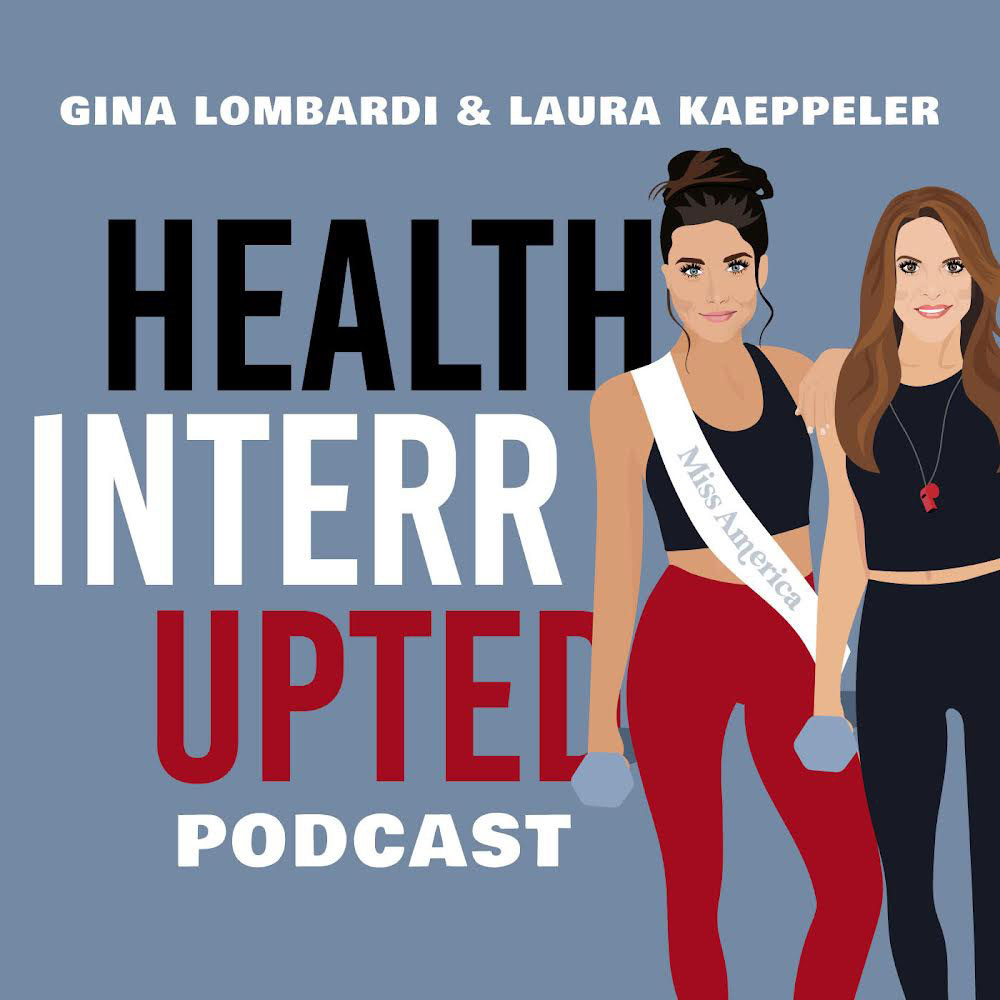 "The podcast came about in the pandemic," Kaeppeler explained. "I have worked out with Gina for years. We were on FaceTime one day working out and my kids came running in and I said, 'Our workouts are always interrupted.' Then we just started talking about how the world was so massively interrupted by the pandemic.
"That led us to talking about how important our health is and how grateful we were for our health — those of us who have been fortunate enough to be healthy throughout this experience.
"The amazing thing is that every single person that we've talked to on the podcast has used whatever their experience has been as fuel to become a bigger, bolder, better version of themselves. They never let that interruption stop them. It has been incredibly inspiring to listen and be part of the interviews, but also to share them."
As for her own interview chops?
"I think they're getting better," she said. "I'm used to being interviewed. It's actually been really fun to be on the other end."
Kaeppeler, who holds a bachelor's degree in Music and Vocal Performance from Carthage and wowed the 2012 Miss America judges for her performance of "Il Bacio" by Luigi Arditi in the preliminary talent competition, continues to perform.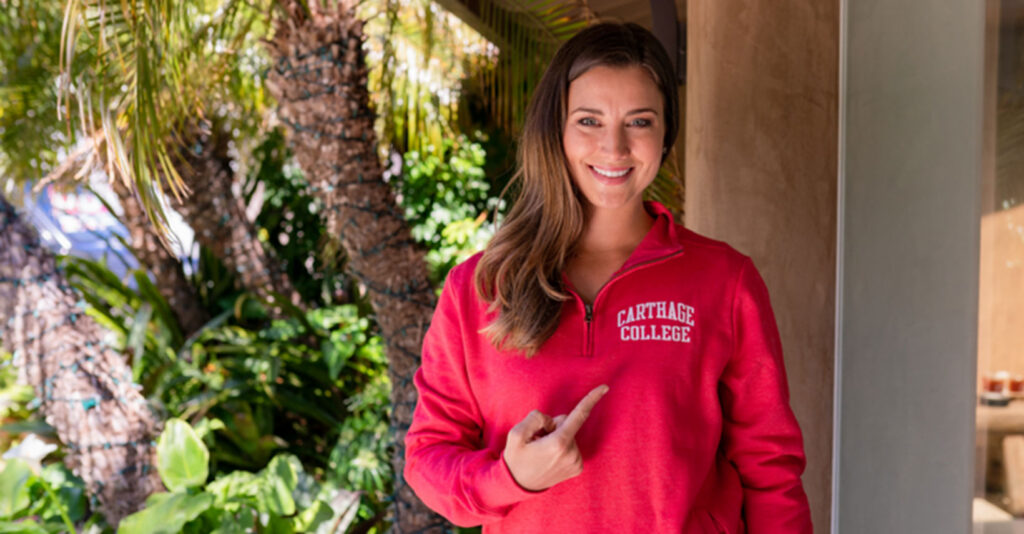 In August of 2021, she hosted the inaugural "Celebrate Kenosha" concert at the Sesquicentennial Band Shell at Pennoyer Park. The free event featured an all-star lineup tribute to "The Great American Songbook," including performances by Landau Eugene Murphy Jr., Joe Piscopo, Haley Reinhart, Dave Damiani, Erin Boheme and Don Most.
"It was a great concert," Kaeppeler said. "We are hoping that it will be an annual concert. Music is still a big part of my life. I still take my lessons. I still keep up on my voice. I've had some opportunities to record a few songs recently and perform in different settings. Music has taken a bit of a backseat simply because of having kids, but it is always a part of my life and always will be."
When asked what the next 10 years hold, Kaeppeler paused before answering.
"Life is so interesting," she said. "I never ever dreamed that Miss America would come into my life. In the next 10 years, I'm just going to hope to be surprised and dream big dreams and just work hard to make things come to fruition. I'm just going to do my best. That's all we can do."