The Restaurant:
Sandy's Popper, 5503 6th Ave., is less of a restaurant and more of a dessert wonderland filled with classic candy, premium ice cream, and freshly popped popcorn.
The Featured Dish:
Windy City Mix — Freshly popped popcorn coated in double yellow cheddar mixed with homemade caramel corn.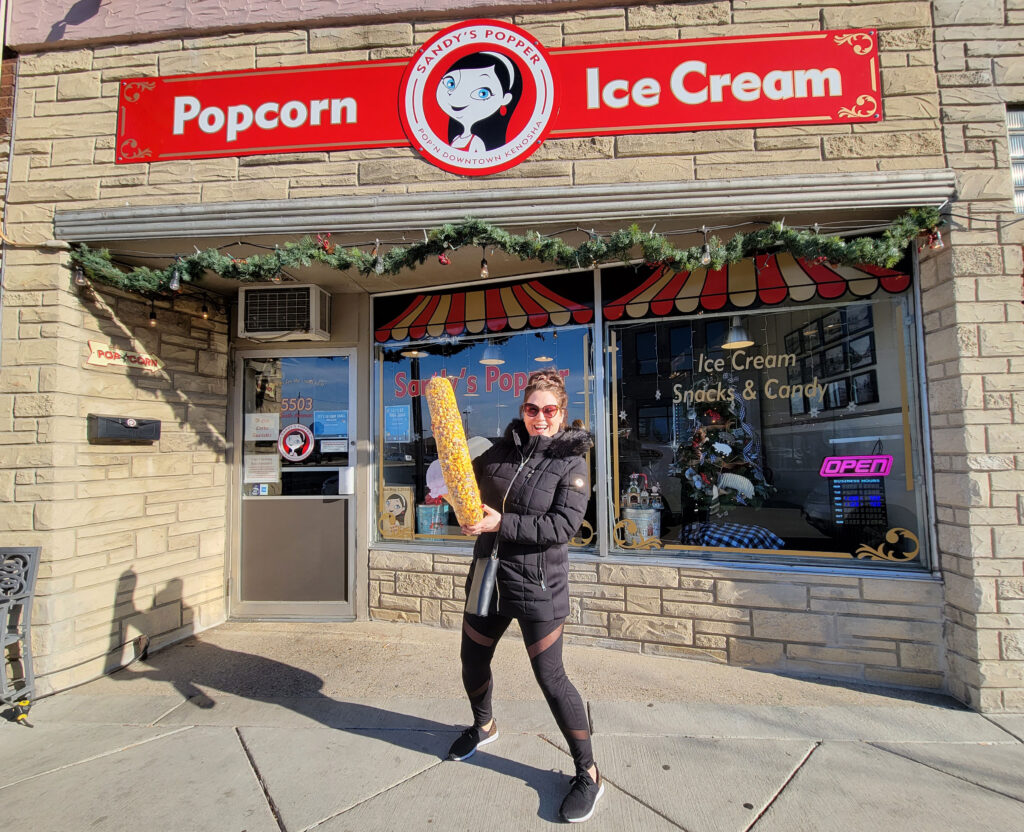 The Flavor and The Story:
While Downtown Kenosha is full to the brim with food to eat, when it comes to a spot for just desserts, the choices are fewer, but abundant in quality. 
One of my favorite stops to satisfy my sweet tooth has always been Sandy's Popper.
This locally owned shop makes you feel like you've stepped back in time with their wonderful selection of nostalgic sweets and old school friendly service.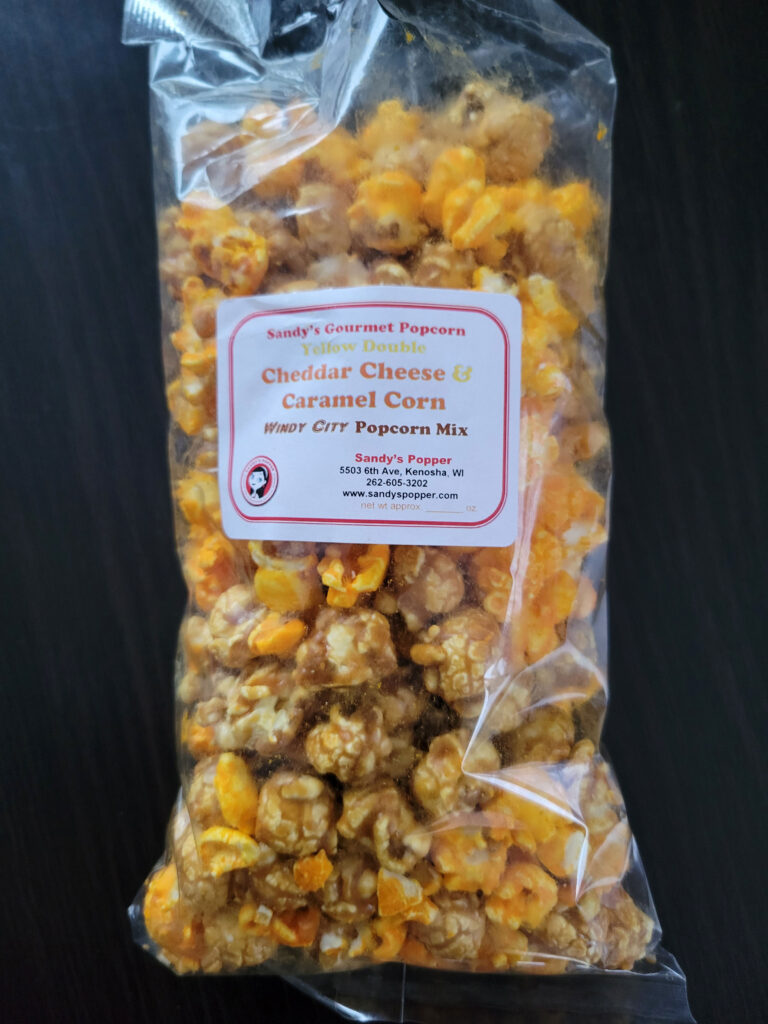 As soon as you walk through the door you'll find yourself overwhelmed with incredible treats including milkshakes, malted milk balls, and over 30 flavors of premium ice cream.
And, everything is as good as it looks!
No matter what you choose, don't walk out of this building without a bag of what this business is built on — the best popcorn you can get. 
I have to admit one thing (otherwise the social media comments on this article will be filled with my friends and family eviscerating). I hate popcorn.
That's right, I said it. Normal run-of-the-mill popcorn is not even close to my cup of tea. 
I am, however, a certified dessert-a-holic and cheese fanatic and this particular treat checks both boxes.
While it might sound strange if you've never tried it, the combination of sweet caramel and savory cheddar cheese pairs so well that I promise you'll find the bottom of the bag before you even realize you've had a second handful.
The other thing that has my "Popcorn Haters Club" membership in jeopardy is the freshness of the popcorn and the quality of ingredients Sandy's Popper chooses. Well … that and the crumbs left in the bottom of my bowl.
Windy City Mix is available every day and priced at $3.50 for a 32-ounce bag. Plenty of other sizes are available and they'll even custom bag large orders with enough notice. 
Sandy's Popper is currently open for dine-in and also accepts carryout and delivery orders. You can view this and the entire selection as well as order online at SandysPopper.com.