Kenosha Unified School District delivers a "tale as old as time" in the Disney classic "Beauty and the Beast" opening on Friday (Jan. 7) at Indian Trail High School and Academy, 6800 60th St.
Showtimes are 7:30 p.m. Friday and Saturday and 2 p.m. Sunday.
The cost is $13 for adults, $11 for senior citizens and $6 for students and staff. Tickets must be purchased online at www.kusd.edu/departments/fine-arts/fine-arts-tickets.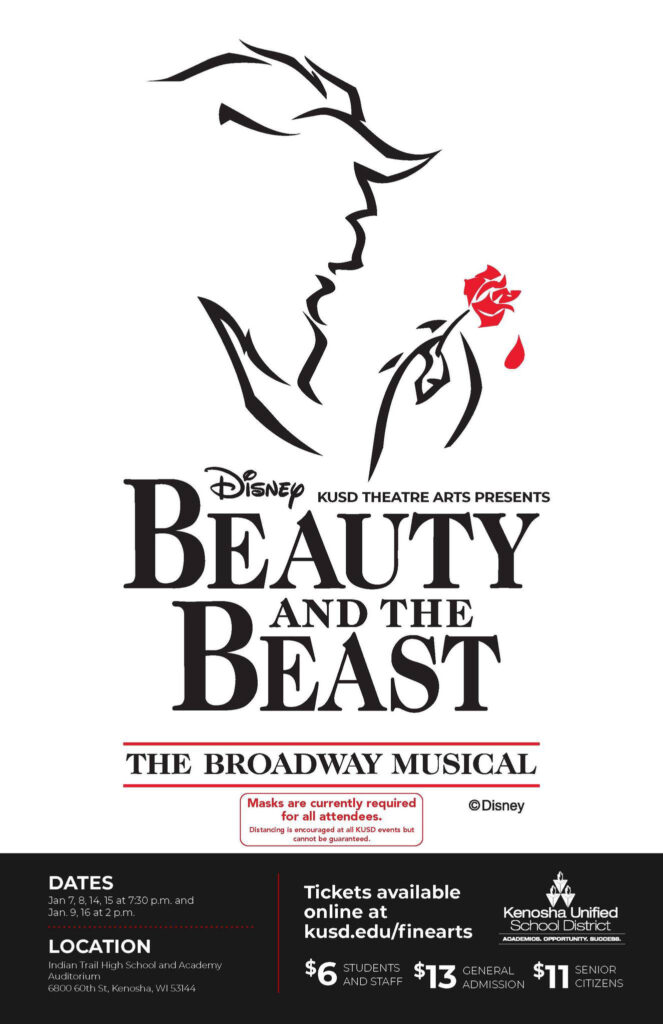 Based on the Academy Award-winning animated feature, "Beauty and the Beast" tells the classic story of Belle (Ali Maldonado and Alyssa Harper), a young woman in a provincial town, and the Beast (Jonathan Rasmussen), a young prince trapped under the spell of an enchantress.
The musical features many of its popular songs — such as "Be our Guest," "Beauty and the Beast" and "The Mob Song" — written by composer Alan Menken and lyricist Howard Ashman.
The show is guided by KUSD veteran director Bob Allen.
"Beauty and the Beast has all the catchy songs you remember and the characters you know and love," Allen said. "It's a show that teaches tolerance, looking past someone's appearance and how we can all change."
Maldonado and Harper, both ITA juniors, are double cast in the lead role. Harper is slated to perform on Friday (Jan. 7) and Sunday (Jan. 9), while Maldonado is scheduled for the Saturday (Jan. 8) show.
"They're both very different," Allen said. "But both bring the character alive very well."
Putting a value on inner kindness over superficial qualities, "Beauty and the Beast" has made a lasting impact on a variety of cast members.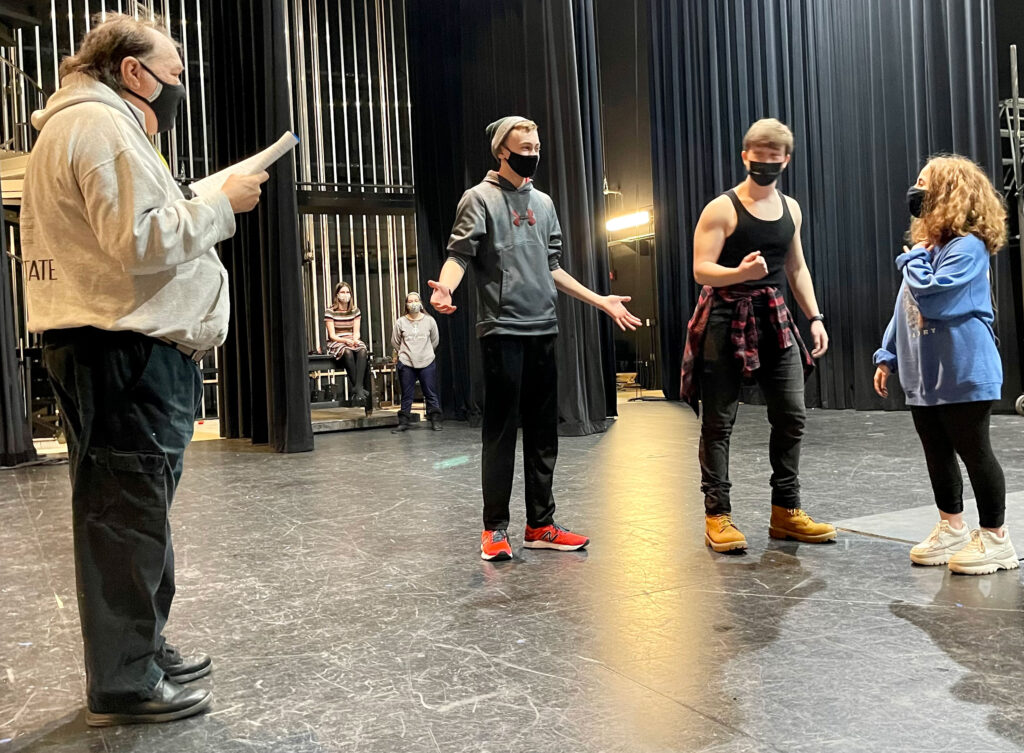 Bradford senior Gabriella Ciotti plays Mrs. Potts, a mother who is transformed into a kind, little teapot.
"I think the biggest thing I've learned is that if you want something to change, going about it in a rude way is not going to get you anywhere," Ciotti said.
"My character is one of the kindest in the show and I think she progresses and gets what she wants from being kind. In the end, I think that's what will always get you the furthest."
Indian Trail sophomore Cooper Fisel plays Lefu, the fawning friend of Gaston (Tyler Boltenhouse), a rude and arrogant hunter who courts Belle.
"It's important to never feel the need to be joined at someone's hip," Fisel said. "Be independent."
Orlando Moore, a freshman at Indian Trail, plays Maurice, Belle's father. His most valuable life lesson learned is that beauty comes from within.
"Gaston never really sees how much of a monster he is," Moore said. "Even though the Beast is a monster on the outside, he's more human on the inside. Gaston is more of a monster on the inside. That's impactful. You have to think maybe he's the beast."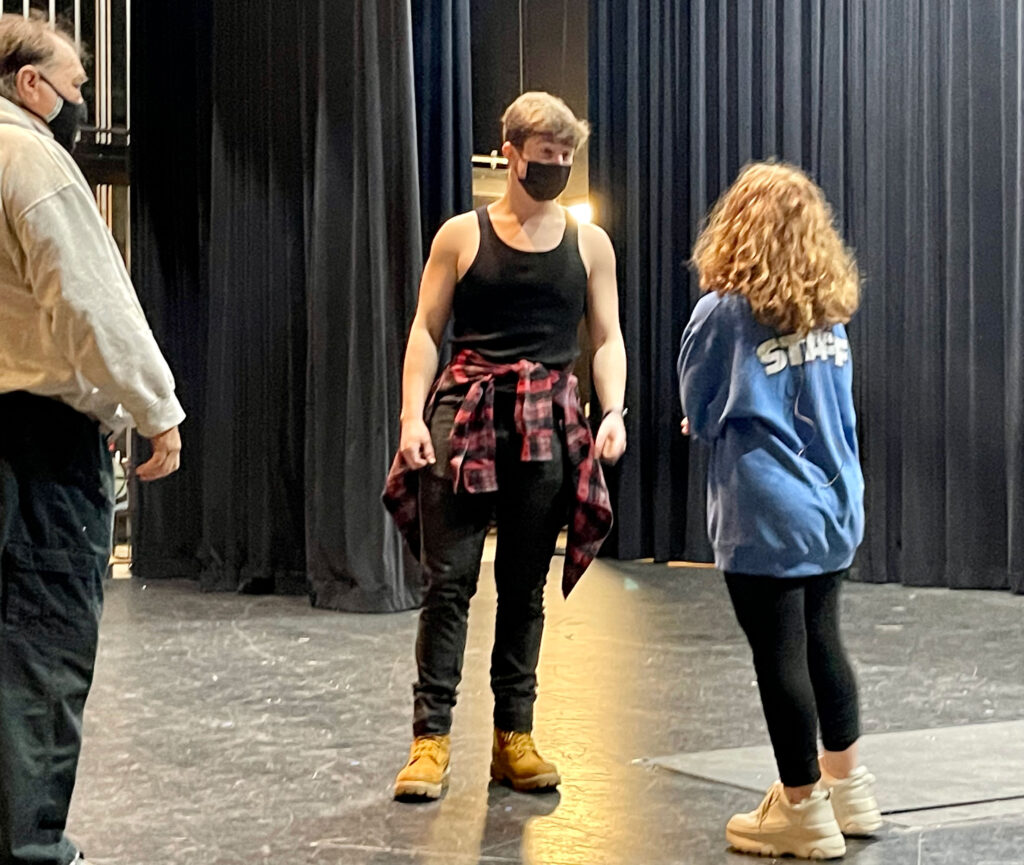 Indian Trail junior Dezrick Bowers plays Cogsworth, the Beast's majordomo and head butler.
"One thing I've learned is home doesn't have to be a certain place," Bowers said. "Home can be anywhere you feel comfortable, anywhere there's people surrounding you that love and care for you. Even a new place can feel like home."
Rasmussen, a chiseled Harborside Academy senior, shines as the Beast, a hideous monster desperate to earn the love of a princess.
"Sometimes you have to look beyond what you can see," Rasmussen said.