The new year always brings opportunities to reflect, recharge, and reset. I am not generally one for resolutions and sometimes think New Year's is arbitrarily forced as a time for change. However, as New Year's Day approached, I found myself thinking more than ever before about resolutions, I think because I was hopeful that 2022 would truly be different.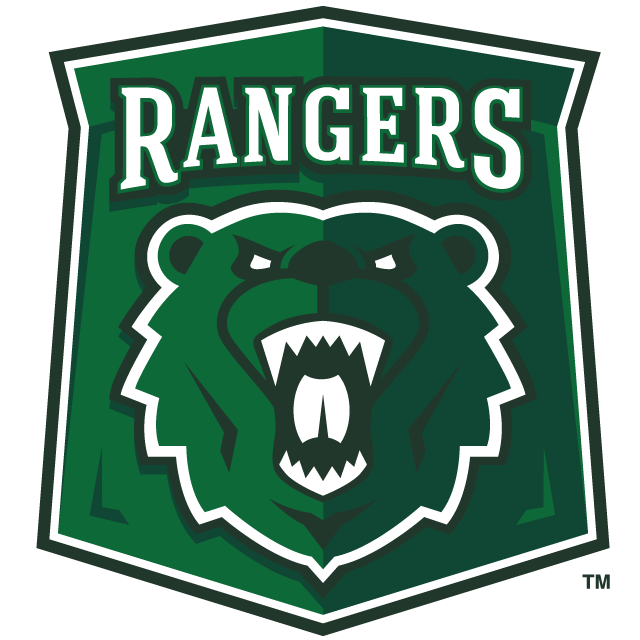 Walking through the office doors on the first Monday of 2022, things were clearly not different. The reality is the positive change and new start we have all been yearning for was not immediately triggered by a ball dropping in Times Square this past weekend. The roller coaster ride of 2020 and 2021 continues for all of us in 2022, built with ups and downs, successes and failures, and maybe most of all, the anxiety-filled uncertainties that have become all too certain.
I was struggling this morning — when I got out of bed, sent the kids off to school for the first time in weeks, got ready for work, and left the house. Nothing specific, just struggling to find the motivation and energy I needed to attack the day. I know what I was feeling this morning is not isolated to just me.
The prefix "re" by definition — "again and again" or "back or backward" — does not jive well with me. I've never wanted to live such a mundane, routine life to do something again and again, so much so that I often compare the phrase "that's the way we've always done it" to hearing nails on a chalkboard. I've never wanted to go backwards, look back, or dwell on the problems or challenges of the past.
But in 2022, our current reality means we have to keep looking back at the past couple of years that just won't say goodbye, and we have to acknowledge that uncertainty right now is bearing resemblance to Groundhog Day as we tackle the same problems again and again. But we can't let the stress and uncertainty eliminate our optimism and positivity, we can't let it slow down our progress and growth. We did not let it happen in 2020 or 2021, and we won't this year.
To assist my mindset in 2022, I am redefining the way I look at my New Year's "RE" – SOLUTIONS.
Reflect with Empathy
Self-reflection is critical to progress because it fosters initiative and individual accountability. The most successful organizations and cultures are those where every member of the team self reflects daily, because the most important conversations we have each day are the ones we have with ourselves.
However, especially in today's times, this reflection must be grounded in empathy. I have been guilty lately of self-reflecting as an excuse to be mean to myself and beat myself up. I have self-reflected by saying to myself that I have not been productive enough, have not led effectively, and not met my expectations. I have also seen this become more prevalent in my colleagues and family members of late.
To combat this in recent weeks, my wife and I have gotten in the habit of saying to each other, "Be nice to yourself." The philosopher Seneca said, "What progress, you ask, have I made? I have begun to be a friend to myself."
REFLECT often in 2022, but do so with EMPATHY. Be a good friend to yourself.
—
React with Embrace
In my life, I have always considered myself to be proactive. I try to stay ahead of the game, calm and slow to react, because the best leaders I know, including my own parents, always seem to be proactive and in control. Unfortunately, the combination of fatherhood and a pandemic have made this game plan much more challenging to execute. During a crisis or a stressful, uncertain situation like a pandemic, a 4-year-old's meltdown, or a blowout diaper, reacting appropriately have been more difficult, because things are not at all, at least initially, in my control.
With so much uncertainty and so many uncontrollables still consuming our lives as we begin 2022, the need to react continues to be unavoidable. As we react this year, let's do so with embrace, the act of accepting or supporting. React with an embrace and acceptance of what is out of your control. React with the support for those around you, even if they happen to be a toddler covered in poop and/or tears.
Be ready to REACT in 2022, but do so with an EMBRACE for the circumstances and people around you.
—
Reset with Energy
Many New Year's resolutions are about taking a reset, be it your diet, exercise routine, work-life balance, etc. Maybe those three examples are why I have never been too keen on New Year's resolutions. When I think about resetting right now, I think my energy. If you are like me and many others, the stress and anxiety of the past couple of years may have from time to time weakened our energy, stolen our joy, distracted us from our purpose, or made us stray from "our why."
Take the time as we start this year to reset your energy, remind yourself what brings you joy, focus on your purpose, and recommit to your why!
RESET in 2022 … but not because the calendar tells you to, because you have the ENERGY.
—
Resolute with and for Each Other
Being resolute means you are "purposeful, determined, and unwavering," a powerful definition that describes the mindset of most successful people. But no matter how purposeful, how determined, or how unwavering you are this year, it will be wasted effort if not done with and for others.
The strongest and most powerful people need others — to push them, to build them up, to hold them accountable, to motivate them, to guide them, to inspire them, to give them life, to love them. We've never been able to do it alone, and that undoubtedly remains true in 2022.
Let's surround ourselves with relational people, positive people, optimistic people, growth-minded people, and solution-oriented people.
Be RESOLUTE in 2022 … with and for EACH OTHER in 2022!