Josh and Charrie Ferguson were recently selected as the first-ever Kenosha.com Kenoshans of the Year.
The young couple, who own the popular Playspace, are involved in many charitable endeavors centered around bringing smiles to the faces of children in Kenosha.
"We are just one family amongst SO MANY OTHERS who have big plans and are dedicated to making a difference in our community," Charrie wrote in a Facebook post after receiving the honor.
Charrie is correct. There were many wonderful candidates for Kenoshan of the Year (too many to mention). Here are a few others that we considered for top honors in 2021.
Brit Windel
The founding pastor of DayBreak Church (5631 Sixth Ave.) moved from Colorado to his wife Stacie's hometown of Kenosha in 2013 and opened his nondenominational church the following year. They moved to their current downtown location in November of 2016 and held their first official service in January of 2017.
Since arriving in Kenosha, "Pastor Brit" has made his presence felt in his community, especially downtown. Here is just one example:
On Aug. 27, Windel and DayBreak Church held a school kickoff event at Washington Middle School. They hired Cut Stone Foods to make wood fired Neapolitan-style pizzas for roughly 75 staff members. They also donated school supplies and coffee gift cards for teachers and provided a giant blessing card signed with encouragement for the staff.
"As always, we want to show some extra love, some extravagant generosity and bring some supplies that will help teachers and students as they get back into the swing of things," Windel wrote in a Facebook post leading up to the event.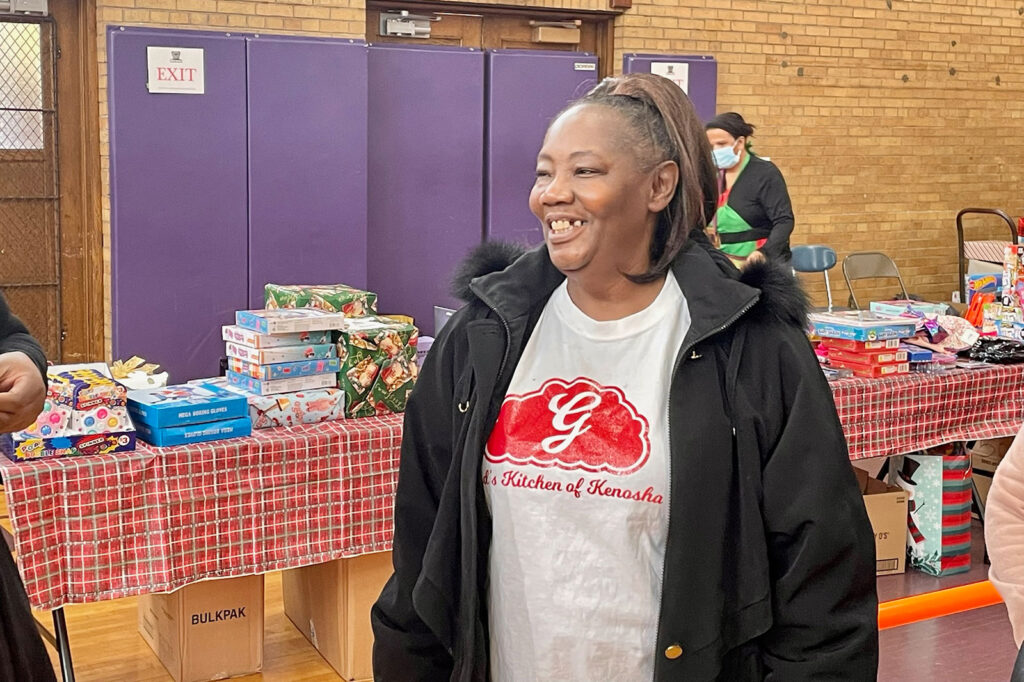 Arnetta Griffin
On Nov. 20, the founder of God's Kitchen and her team of volunteers served hundreds of area residents a Thanksgiving feast at St. Anthony's Church. Free winter clothing and haircuts were also provided.
Less than one month later, Griffin and her team hosted a Christmas celebration at Reuther Central High School. Attendees received free toys, hot meals, haircuts and clothing.
Griffin and God's Kitchen also have been offering daily free meals around Uptown for years.
"It's Him. He put it on my heart to do it. I have to obey God and feed His people," Griffin said.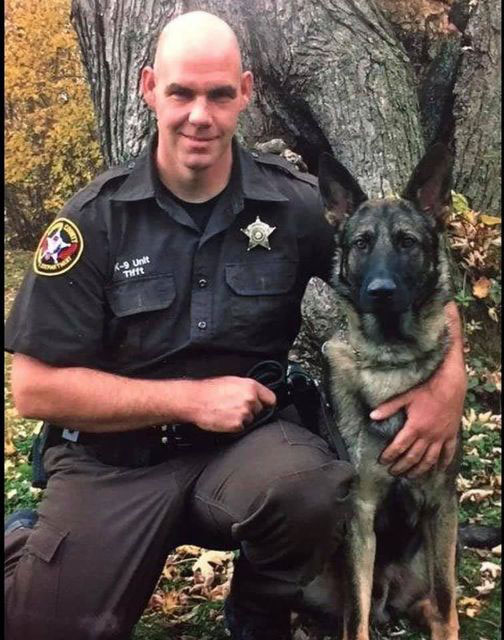 Riggs
A member of the Kenosha County Sheriff's Department since 2014, Riggs was hailed a hero for taking a bullet to the head from a Chicago murder suspect on Oct. 21 at a gas station in Bristol.
"I 100 percent think he saved my life and the life of every co-worker who was there that day," Kenosha County Sheriff's Deputy TJ Tifft said about his K9 German shepherd. "I truly believe that."
Not only did Riggs survive the gunshot, but he has since returned to active duty and was recently awarded a Purple Heart and Silver Star at KSD's annual Awards and Promotions ceremony at the Kenosha County Center.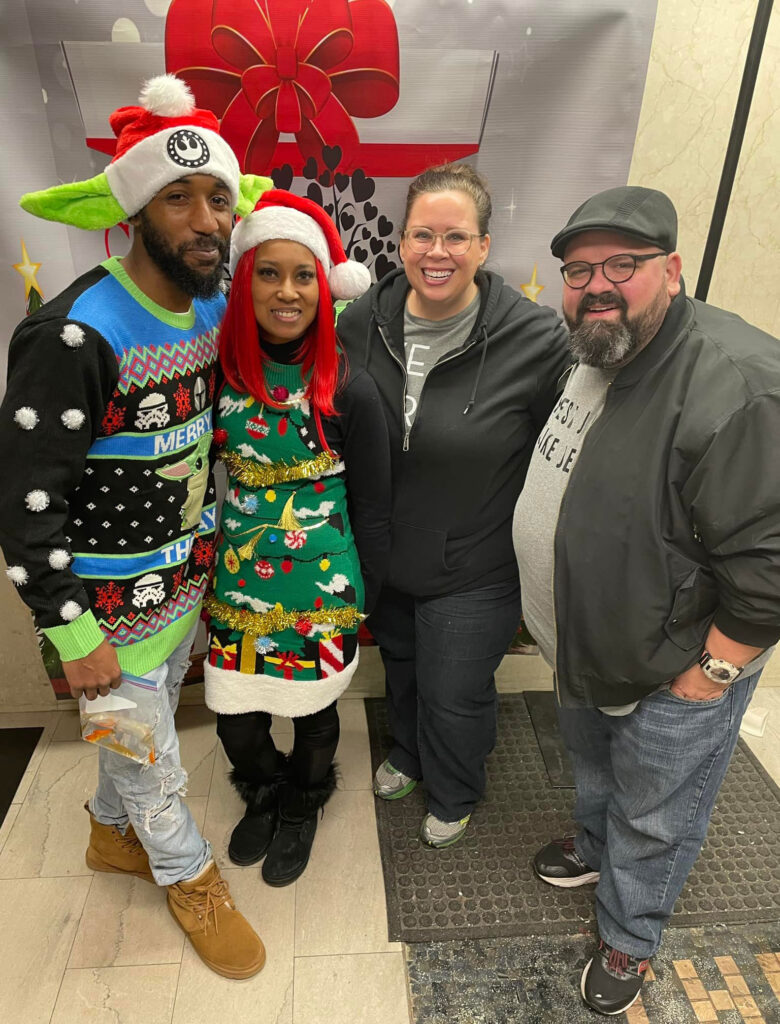 Joe and Ray Langston
The organizers of the inaugural Ugly Sweater Party & Christmas Tree Auction helped raise funds for a scholarship program for the newly formed Sharon-Kay & Emmie Louise Spears Foundation.
Along with money being raised, a good time was had by all at the festive event on Dec. 4 at The Vault Banquet Hall.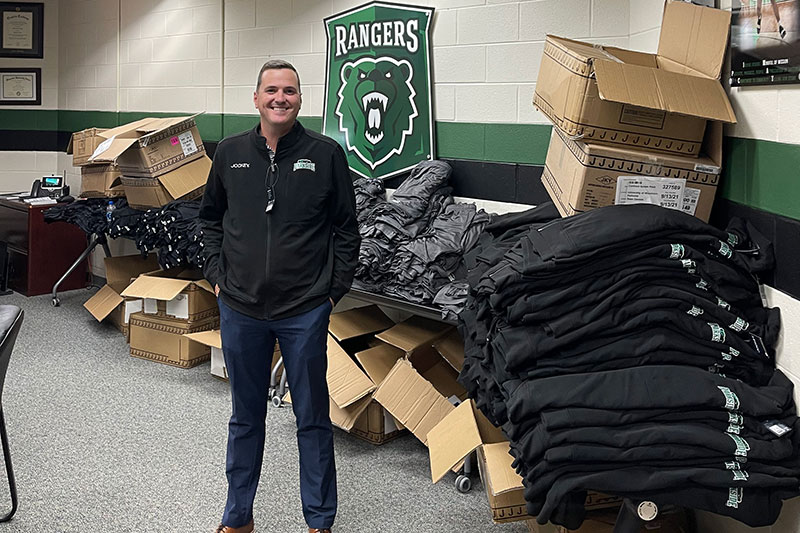 Andrew Gavin
The Director of Athletics has helped take UW-Parkside to new heights with an athletics facility buildout unprecedented in the university's 53-year history.
"For some reason, this guy is magic," former Parkside soccer coach Rick Kilps said. "How is he doing this? The stuff he's bringing in, the corporations, the Jockey thing he just did. He has an eye for marketing. This building, and what he's done, it's phenomenal. This guy has a passion."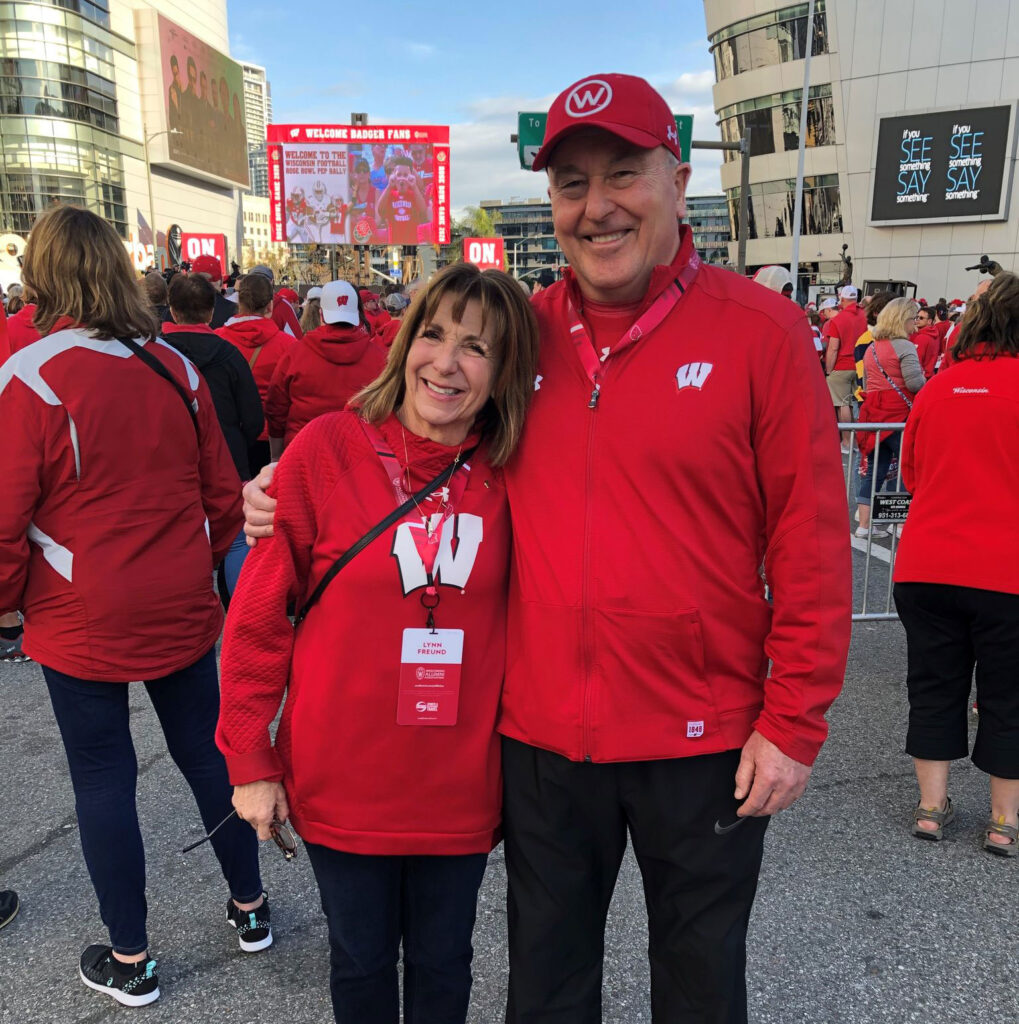 Bob Freund
The former St. Joseph Catholic Academy president and high school principal retired at the end of the 2020-21 school year after 32 years as a highly respected educational leader in Kenosha.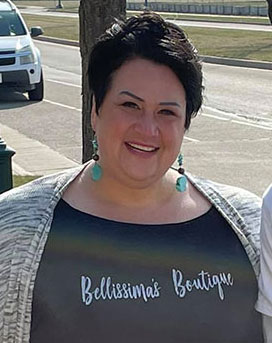 Krista Maurer
The owner of Bellissima's Boutique has been an active board president of Uptown Kenosha Inc., which formed in October of 2020 to show support for the 113 Uptown businesses.
NOTE: To nominate a Kenoshan of the Week click here or email Andrew@Kenosha.com.