When Harley Sobin was a senior pre-med student, he took a writing class as an elective along with his demanding schedule of required courses. When he turned in a 200-page draft of a novel for his class project, the professor had some candid words for him:
"He told me I was wasting my talent going to medical school," Sobin recalled.
The thousands of patients whose lives Dr. Sobin has touched would certainly disagree. So did Sobin, who stayed the medical school course and became a successful and well-respected gastroenterologist, practicing for 35 years, including 25 in Kenosha.
Upon his retirement three years ago, Sobin finally heeded the words of that bold professor and revived the fiction writing talent he set aside for medicine decades before. The result is his debut novel, "What Would Kassel Do?" which weaves together Sobin's knack for prose and his multi-layered experiences as a physician.

"The book is about this overworked internist Dr. Richard Olmstead who gets so caught up in his work and caring for his patients that he ignores the needs of his family," Sobin said. "I wanted to write about those conflicts."
While Sobin is clear that the book is not autobiographical, he writes from a place of knowing very well the emotional toll of his profession.
"Richard, the main character, is not me," Sobin emphasized. "There are some parts that are like me, but I've had a few co-workers or friends come up thinking that everything that happens in the book is about me.
"For me, working hard meant missing (children's) soccer practices, or we'd be out for dinner and I'd be afraid about being paged away and have to leave dinner to go scope someone emergently."
Likewise, Sobin's wife Helene is not the model for Carolyn, the long-suffering wife of the book's main character.
"Helene has had a lot of her friends coming up to her asking if she's upset that I wrote the book because Richard's wife leaves him on Page 1," Sobin said. "We've been happily married for 32 years!"
While the fictional work doesn't mirror Sobin's family, it does represent his deep knowledge and even deeper heart as a physician. He spoke eloquently of the responsibility and honor of being a doctor for decades, especially in a small city like Kenosha.
"Kenosha is really very special," Sobin said. "I spent 25 years of my career practicing in Kenosha, 10 years in Chicago, and now I've been in Milwaukee for a couple of years. Kenosha was really the best place in my mind to practice medicine. It's much smaller, you know all the doctors and you know all the nurses, the secretaries, the techs.
"Living in town, you'd go out to restaurants, or you'd go to Costco or grocery stores where you are always running into patients, and it's very special. It's special when you're taking care of your neighbors. Practicing in the Chicago hospitals, I was at Rush and Mt. Sinai, it's larger, it's much more impersonal. Here you know people and the hospital was really very well set up to help us take care of patients."
"What Would Kassel Do?" takes place in a fictional hospital somewhere outside of Chicago, so it could be Kenosha — but it isn't, Sobin said.
"I don't think you can write a book like this without there being lots of nuggets from your own life," he said. "There are lines in the book like (when) Kassel says 'You live in this community where you're practicing medicine, and you're running into your patients in grocery stores, you have to treat them like family. You have to make sure you don't make a mistake because if you do you're not going to be able to show your face in town.' That's kind of drawn from real life practicing in Kenosha."
Another page pulled from real life is Sobin's interest in anxiety disorders and their role in medicine.
"Most patients I can treat and it's very simple. You go over their history, you treat them for a medical condition, you do your medical tests, you find an explanation for their symptoms," he said. "But there are always patients who you don't find anything, they don't respond to our medicine. You find out that it's not really a medical problem, it's an anxiety disorder, and that's something I got more interested in during the later years of my practice."
Sobin has written about the interplay of psychology and gastroenterology in several publications including a textbook he co-authored and articles in professional journals.
Inner conflict is a theme that nearly all characters experience in "What Would Kassel Do?" Richard's inner battles impact his professional and personal life in myriad ways, as illustrated in this short excerpt:
He looked around his office, his various diplomas covering the walls. "There's a tendency for a lot of doctors to start believing they are gods. Part of it is the way that we are trained in medical school and residency to find answers, as if there is always an answer to find," Richard said, shaking his head.
"Too much is demanded of us, our work is much too hard, but we are drilled to try to be omnipotent, particularly surgeons. Have you ever heard of a surgeon who didn't think he was God? Now many of them are great guys, but there are others who behave like real pricks. But the longer you work in the medical profession, you realize that omnipotence is a charade."
Readers get to know Richard's complexities from his obsessive note-taking to his sincere empathy for patients to his paralyzing awkwardness on a date. To flesh out this main character, Sobin drew on many people he has known over the years, as well as literary devices he explored in a recent writing course at the University of Chicago.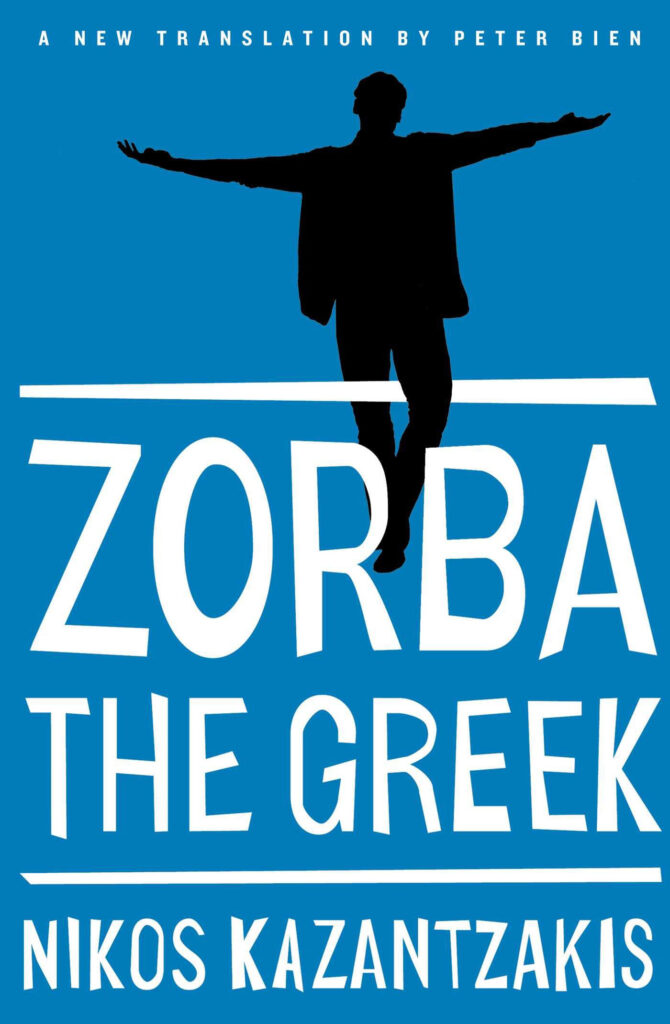 "There were a lot of doctors who formed Richard. I was very hard-working, but there were several doctors who were harder working than me who spent at least 80 percent of their waking hours doing medicine, and yet in spite of all of that, their wives haven't left them. So, Carolyn leaving was just an invention," he said.
Like Richard, the mentor character Kassel isn't modeled after a specific person, but instead he's a composite of many doctors Sobin has known as well as a literary character that has stuck with him nearly all his life.
"I write about choosing between the active and the contemplative life. I picture myself as someone who is kind of studious, and more introspective, but I've always been drawn to outgoing, gregarious, larger-than-life people," Sobin said. "My favorite book growing up was 'Zorba the Greek.' Zorba is this very extroverted, gregarious, passionate guy who's into food and wine and women and learning how to love. The narrator (in 'Zorba') is very studious and timid. He's stuck in his shell and Zorba mentors him to come out of his shell. That's kind of what I do. Richard goes to Kassel for help getting out of his shell. Those are themes I wanted to bring up in the book."
Kassel is a unique character, a flawed yet inspirational maverick physician who unapologetically blazes his own trail. The yin and yang of the doctors' renewed relationship moves the plot, and Richard, forward in a memorable way.
One character who is based on a single real-life individual is Jason, part hooligan and part teddy bear rolled into a loose cannon whom Richard can't shake after a chance meeting in a bar. Oh, and he just might be a sniper.
"The only one who I did not invent was Jason. I actually ran into someone in a bar in Sedona (Ariz). who said he was a sniper who went on talking to me for at least an hour telling me these stories of how he was paid by some government agency to act as a sniper. I don't know if his story was true or not, but I stole Jason directly out of that conversation," Sobin said.
Perhaps the fact that Sobin listened intently to that stranger in the bar was a good sign he was destined to be a writer.
While Jason is pulled from a small episode in Sobin's life, there's a very big, very real piece of the author in this debut novel. Sobin knows first hand exactly what it is like to work in today's medical profession, with his extensive life experience in the joys and heartbreak as well as the pressures and red tape. After finishing "What Would Kassel Do?", readers will find the words on the author's website ring true:

"Sobin provides an insider's view into the world of the hospital and the mind of a busy internist. With over 35 years of experience practicing medicine, Harley provides a unique glimpse behind the closed doors of the medical world."
Also in play are the delicate balance or imbalance of the fictional family, the hand of fate bringing people into each other's orbits, and the rocky terrain of romance. Just like real life, there's a lot going on here.
Going back to Sobin's real-life family, his daughter Melissa is a talented artist who created the cover art, which Sobin calls one of his favorite parts of the book. Melissa's work provided a model for a key event in the story involving an introspective art activity. Harley's wife Helene provided input and support during the editing phase.
"When I was getting into the editing process, I decided to show it to (Helene) and she was tremendously helpful and gave me lots of insights that were invaluable. I spent a lot of time going over my writing based on her input," Sobin said.
In his acknowledgements, Sobin thanked his wife, daughter, and son Michael for their patience and support, and noted  that his "work did often become a priority at their expense," but added that "it must not have been too overwhelming since Michael has followed in my footsteps and is pursuing a career as a emergency medicine physician."
The undeniable pull of the medical profession hasn't disappeared completely; Sobin is only semi-retired as he is part of the teaching staff at Medical College of Wisconsin. Leaving his full-time responsibilities behind did allow him to pursue writing and traveling along with other hobbies that didn't come as easily as penning "What Would Kassel Do?"
"There was a part of me that just wanted to express itself, and writing was part of the reason I wanted to retire," he said. "I still loved what I was doing, but we wanted to travel and take these long trips, and I wanted to write a book, I wanted to learn to play guitar and how to paint.
"The writing came easier to me than those other things. I had to suffer through learning to play guitar and how to paint. It's all been difficult. I wish I could learn to play guitar as easily as I could with a colonoscope."
"What Would Kassel Do?" is available in paperback and on Kindle. Sobin plans a reading and book signing event at Blue House Books at a later date — stay tuned to Kenosha.com's weekly events calendar and Bookmark column for details.