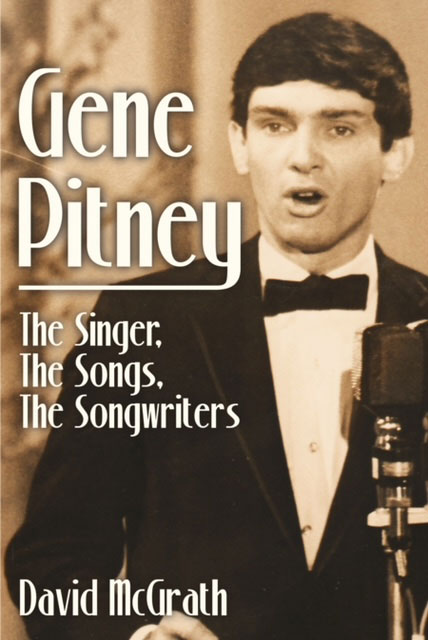 David McGrath is a familiar voice on Kenosha's award-winning radio station WGTD (91.1 FM), where he serves as news director sharing news and interviews with the Kenosha community and has been a fixture for 22 years. With the recent publication of his first book, however, McGrath can now add author to his list of accomplishments. 
"Gene Pitney: The Singer, The Songs, The Songwriters" debuted in October. The book shares details of Pitney's singing career, which included "Town Without Pity," "(The Man Who) Shot Liberty Valance," and others written for Pitney by some of the most famous names in American music. It also touches on McGrath's longtime friendship with the talented singer and Rock & Roll Hall of Fame inductee.
"In 1983, Gene asked me to manage his International Fan Club, which involved getting information on his tour dates, record releases, TV and radio appearances out to his fans around the world," explained McGrath, who had been a fan of Pitney's since grade school.
When Pitney decided to focus on his dwindling music career in the States, McGrath and his wife, Guida Brown, began traveling with him to sell the usual tour merchandise. 
The business partnership grew into a strong friendship. Pitney served as best man at David and Guida's wedding and when Pitney passed away in 2006, David was a pallbearer.
The book, which began as a ghost-written autobiography, was still in development in 2006. That concept was abandoned with Pitney's death. McGrath wanted to share more about Pitney's life, however. He decided to write about the famous musicians who all wrote songs for Pitney. 
"At some point, I realized I could broaden the book's appeal by including the famous people who wrote (Pitney's) biggest hits, including Mick Jagger and Keith Richards of The Rolling Stones, Carole King, Barry Mann and Cynthia Weil and others. That's the book I started writing in late-2019 and finished in early 2021," McGrath said.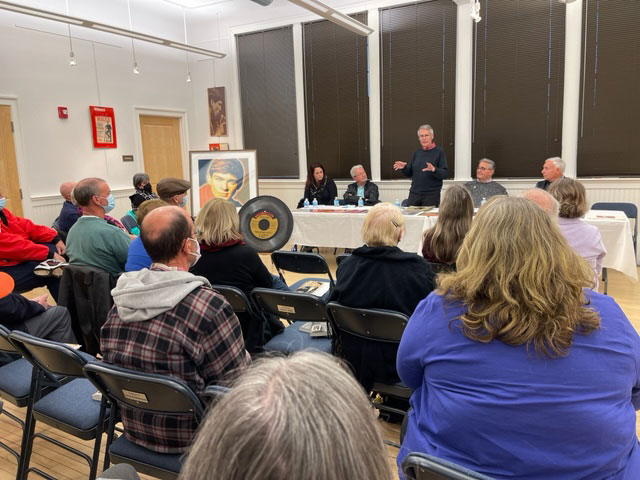 McGrath was thrilled at the turnout for a recent book signing in Connecticut. Pitney's widow, Lynne, whom McGrath has known for over 30 years, was a special guest. Lynne added some personal anecdotes to the book.
"(Lynne) had great fun at the book signing, hearing how much people really loved Gene and his records," McGrath said. 
Given the enthusiastic response to the book and readers' thirst for more stories of Pitney and his songs, McGrath is already considering a companion piece. 
"Pitney fans around the world are asking for a Volume 2 because I couldn't get all of their favorites into this book," McGrath said. "We'll see." 
"Gene Pitney: The Singer, The Songs, The Songwriters" can be purchased on Amazon. 
McGrath is slated to have a book signing from 3 to 5 p.m. Wednesday, Jan. 12 at Blue House Books.