Christmas Lane, featuring homes decked out with the Christmas spirit, occupies the 6000-6200 blocks of 68th and 69th Streets. For many Kenoshans, making at least one trip to check out the lights and decorations is at the top of the to-do list every holiday season.
In 1990, the City of Kenosha officially named 68th Street (east and west of 60th Ave.) Christmas Lane.
Around that same time, Steve and Debbie Hartfield, who moved into the neighborhood in 1987, decided to take advantage of the situation. Their home at 6129 68th St. became the place where visitors to Christmas Lane could donate non-perishable items for the Shalom Center where Steve is on the Board of Directors.
Celebrating 30 years as Christmas Lane food drive headquarters, the Hartfields have been selected as the Kenosha.com Kenoshans of the Week.
In 30 years, the Hartfields have received more than 125,000 canned goods and non-perishable items to pass along to the local nonprofit.
"We've collected quite a bit," Steve said. "Sixty-five tons of food, I would guess. When I was younger, 'Santa' would be out there collecting money, also.
"You have to remember, when we started this, we were one of the only games in town collecting for the Shalom Center. Now a lot of people do it, which is great."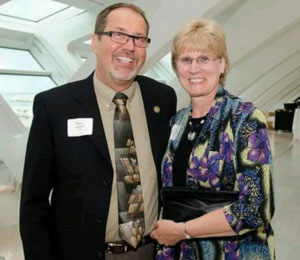 The collected items, which get placed in a big red container at the end of the couple's driveway, are dropped off at the Shalom Center once a week. The Hartfields have made two trips this year (over 1,500 pounds of food). Another trip was planned for Wednesday with a fourth after Christmas. Surprisingly, this year has already surpassed last year's total.
"This year has been very good," Steve said. "A lot of it has to do with the weather. When the weather is nicer, obviously, more people come by. Except it would be nicer if we had a little snow."
Now retired – Steve from the Kenosha Unified School District and Debbie from Abbott Laboratories – and with three adult children (Aaron, Dan and Jason), the couple have meticulous binders filled with Christmas Lane facts and figures and newspaper clippings from over the years.
While they no longer keep a detailed daily log, if you wanted to know how many items were dropped off, how much money was collected and what the weather was like on Dec. 17, 1999, the Hartfields could let you know.
On Dec. 17 this year, Tom Battersby, Nathan Larsen, Matt Maccari, Greg Schroeder and Nate Weirick brought over their brass instruments and played Christmas music at the end of the Hartfield driveway.
"Steve was Greg's teacher in fourth grade," Debbie said. "When Greg was a student at Carthage, he called up and said, 'Would you mind if I brought a bunch of guys over to play?' He's been doing this for years. It's become an annual thing."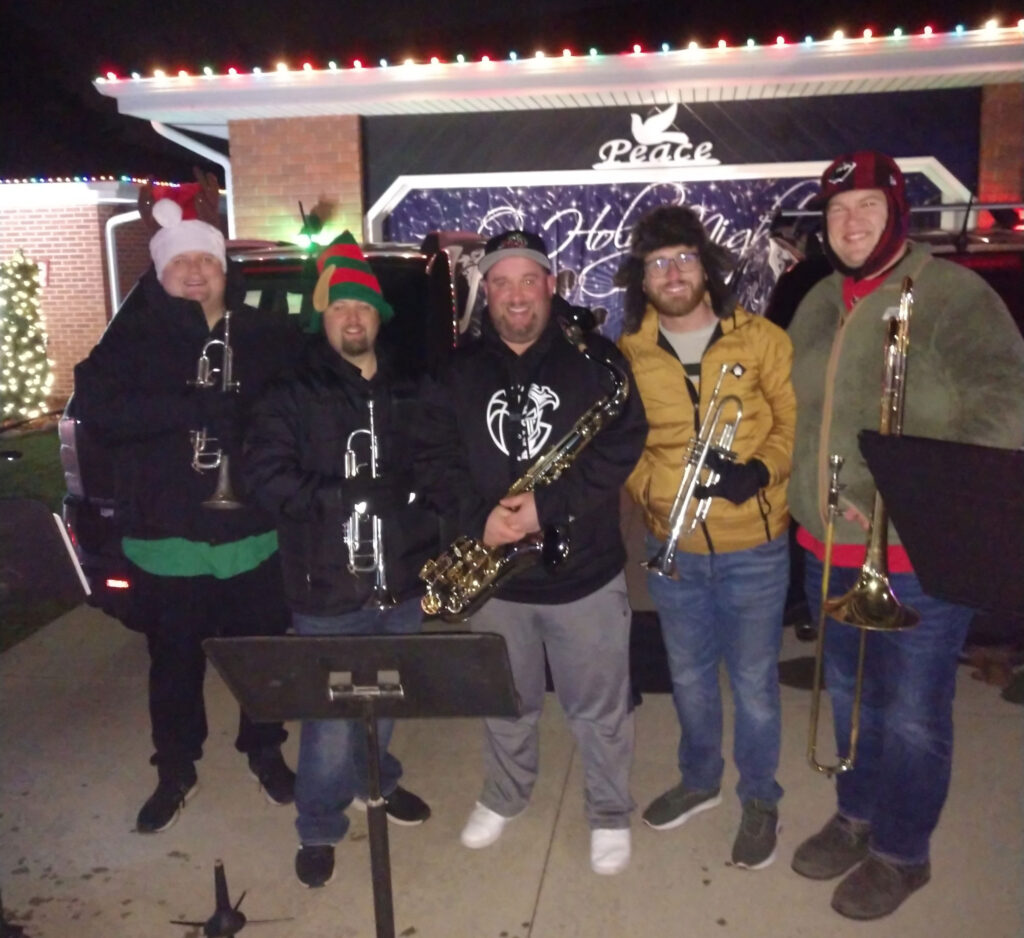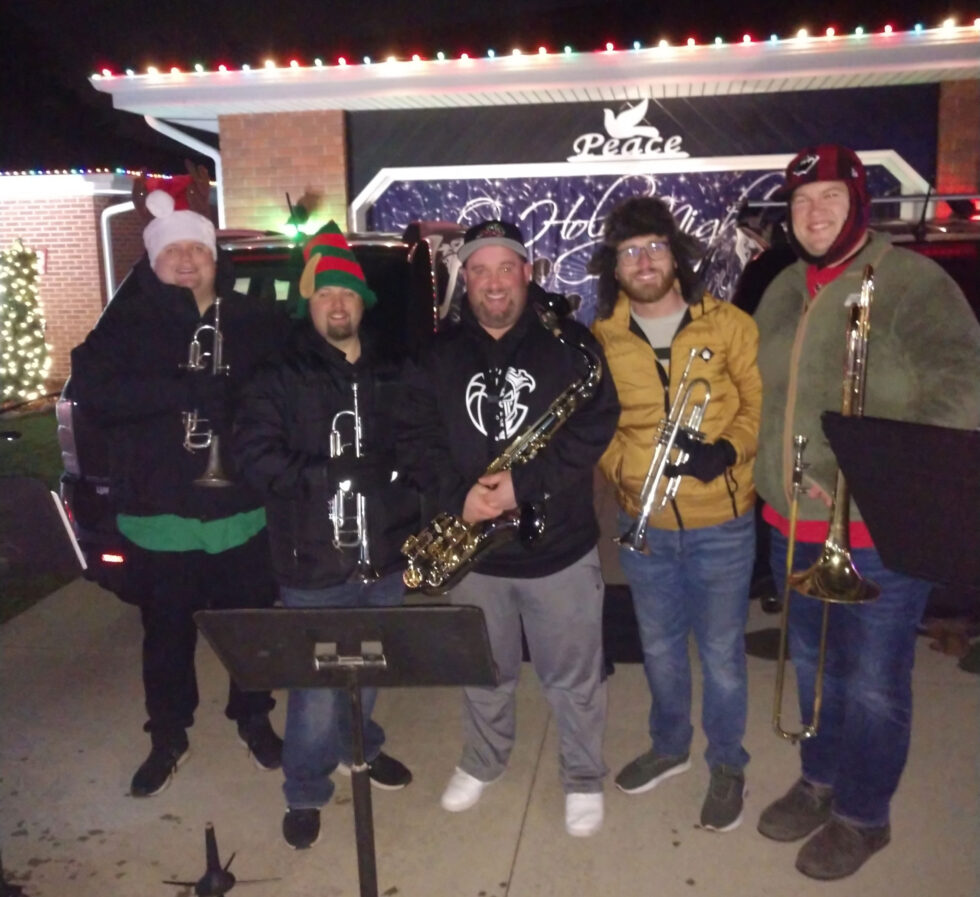 The couple was asked when they start to get into the Christmas spirit.
"I think Steve starts playing Christmas music in August," Debbie said. "To tell you the truth, every year is different for me. This year, for me, it was just this last Friday when (the musicians) showed up and we had a strolling Santa Claus and Mrs. Claus in theater-quality garb. I finished decorating the tree that night."
After retirement, Debbie graduated in May of 2020 with a Master of Divinity from the Lutheran School of Theology at Chicago. Currently, she is what is referred to as a "first call candidate" in the Greater Milwaukee Synod.
"We're technically still in Advent," she said. "Christmas starts on Christmas Day and the 12 days of Christmas follow. We're trying to appreciate and live into the Advent season as we approach Christmas."
The Hartfields, who first met when they were students at Carthage College, jointly received the Distinguished Alumni Award for their service on and off campus in 2010. Debbie has served on the Advisory Council and multiple advisory boards at the college. Along with the Shalom Center, Steve serves on the board of their church council.
Despite their busy schedules, the return of Christmas Lane was something to look forward to every year.
"Loading up the food and taking it to the Shalom Center. At night, you have to go out and empty the barrel and make sure it's not overflowing," Steve said. "It's been a lot of work, but it's worth it."
Christmas Lane usually ends on New Year's Eve.
"A couple of nights after that when all of the lights are off, the block seems so dark," Steve said.
NOTE: To nominate a Kenoshan of the Week click here or email Andrew@Kenosha.com.