Shortbread is simple to make, and is a perfect holiday treat. This spin on a shortbread cookie adds zesty lemon and sweet corn to the party. These melt-in-your-mouth lemon cookies include butter and confectioners sugar for a "whipped" texture. Enjoy!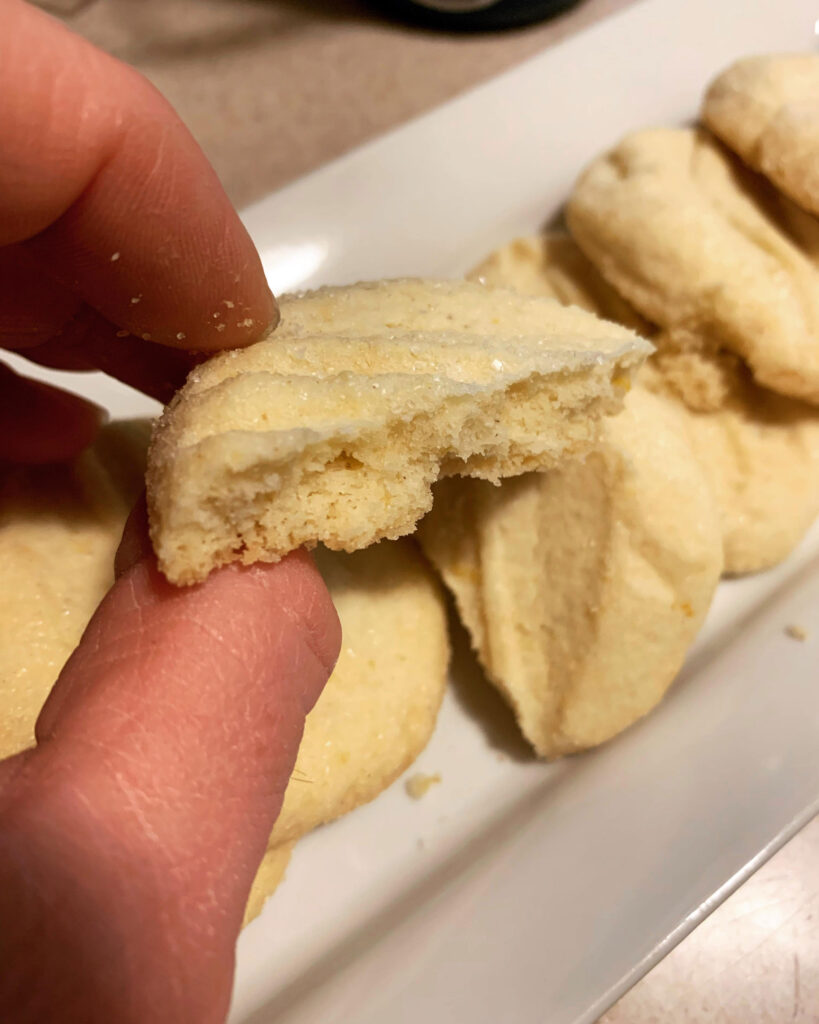 Ingredients:
Dough
1 cup (93g) organic masa harina 
1 cup (120g) unbleached all-purpose flour
16 Tbsp (226g) butter, softened
3/4 cup confectioners sugar
1/2 tsp salt
Zest (grated rinds) of 2 lemons
2 tsp vanilla extract 
Topping
1/3 cup (66g) granulated sugar
Instructions:
Preheat oven to 325 degrees. Line two baking pans with parchment paper.
Weight your flours, or measure by gently spooning into a cup and sweeping off any excess.
In a small bowl, whisk the two flours to combine. Set aside. 
In a medium bowl, beat together butter, confectioners sugar, salt and lemon zest at medium-high speed until very smooth and creamy, about 5 minutes. Stop to scrape down the sides of the bowl as needed. 
Stir in vanilla extract. 
Add in the dry ingredients, mixing on low speed until the dough comes together. 
Portion the dough into 1 1/2" balls (using a tablespoon cookie scoop works great).
Gently roll the balls in the granulated sugar to coat. Place them on the trays 2" inches apart. 
Using a fork, press to lightly flatten the top of each cookie once. 
Bake the cookies for 12-16 minutes, or until the they're set and the edges slightly brown.
Remove cookies from oven and and allow them to cool on the baking sheet. Cool completely before serving, as they're quite fragile when hot. 
Enjoy! Store cookies, well wrapped at room temperature for several days, or freeze for longer.