Anyone who knows me knows I love a good cup of coffee. That's why I was excited to see a new option in Kenosha for some delicious brewed goodness.
My Facebook feed lit up this week with the excitement of many people anticipating the grand opening of Summer Moon Coffee, 6425 Green Bay Road, on Saturday, Dec. 18.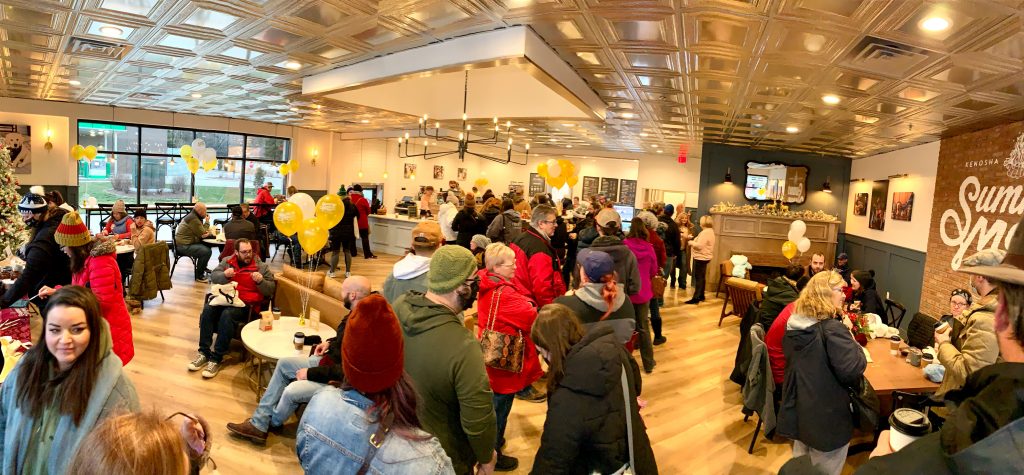 People like Holly Lubecke tagged friends looking for coffee dates at the new brew in town. I was also excited to participate in the grand opening as participants had a chance to win one of several prizes, including a golden ticket that would provide the winner with free coffee for a year. 
The grand opening was put out as an event in the Eventbrite platform and pushed out to many Facebook feeds in our local area.
After signing up for the event, I informed my wife and was expecting a lackluster response. To my surprise, she was actually more excited than I was at the prospect of attending the event.
I decided to check out the company's website where I discovered that they are a company based out of Austin, Texas. The company's website states: "Founded by closely-knit family and friends in Texas Hill Country, we've always had one goal in mind: to create a distinctive out-of-this-world experience, that people are willing to drive across town for. An experience to be shares through coffee + atmosphere that inspire the warmth of cozy evenings under a summer moon. … Our organic coffee beans are roasted over an open flame in a one-of-a-kind brick roaster. There's nothing quite like a cup of Summer Moon coffee."
So, by this point, I'm all worked up and can't wait to attend.
Fast forward to Saturday morning. The 7 o'clock hour is quickly approaching and we're pumped to get a fresh cup of Texas fire-roasted coffee. We get in the Jeep and make our way across town where we discover just how many coffee lovers Kenosha really has. The line is all the way down the sidewalk and around the building.
The temperature was 34 degrees but people were willing to wait outside until they could move up into the building. Everyone in line was cold but you could tell they were excited to try out this new coffee venue. The owners and their family were conversing with people outside to enhance the atmosphere. In general, everyone waiting was very well behaved.
It also helped that they were providing their new patrons with free sampler cups of their coffee and providing small bottles of something they call moon milk which is a sweet cream to add to your coffee. It was very good, but also quite sweet.
Before too long we had moved up to the door. I could now see the interior of the coffee shop and I saw a lot of similarities to another major coffee shop based out of Seattle while I watched the people already inside enjoying the warmth and atmosphere of the interior.
I could see different styles of seating from high tables with chairs to couches, tables and cushioned chairs. There was a large fireplace in one corner and even a children's play area in the back tucked away from the customers in the front who were enjoying the lounge area.
Once we moved inside, there was a vibrant atmosphere and you could feel the happiness in the air — some of it caused by the warmth of the interior, but most of it because the place was really nice inside. We put our names and numbers on the raffle ticket we were given outside and placed them into one of three grand prize bins for drawings later in the day.
One of the owners came up to us and welcomed us to the store, but also thanked us for waiting outside in the cold. I got the feeling that this was a family working together as there were men, women and even children helping to make the customers comfortable. The line inside was easier to handle and snaked its way around the seating and past racks of coffee beans and merchandise available for purchase. There was everything from coffee cups to hats, bandanas, drink tumblers and T-shirts.
The staff that we encountered were very kind and helpful and there was one employee working the line answering questions about their coffees and merchandise. She had a great deal of knowledge about the products and coffees available.
All of the bagged coffees available were whole bean coffee, but she informed everyone that when purchasing coffees they would grind it fresh in the back to your specifications. I picked a coffee called Inferno Dark and had it ground to espresso fine grind to get out all the boldness from the coffee.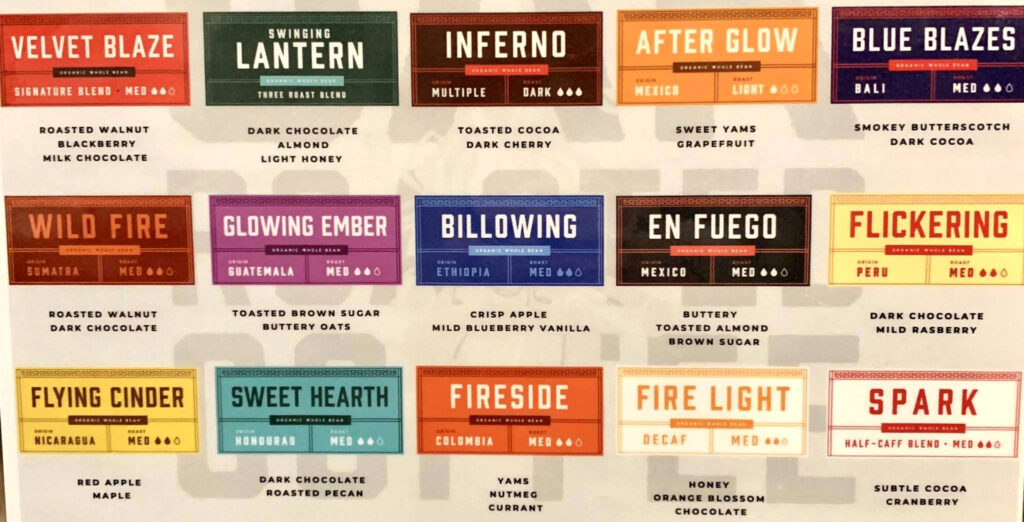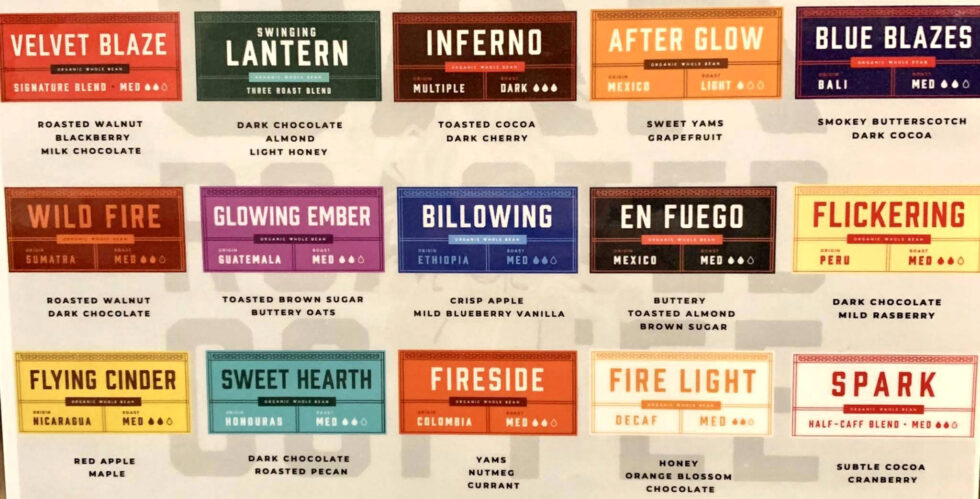 At the checkout counter, we placed our orders for one 20-ounce Snickerdoodle latte and one 12-ounce Roasted Chestnut latte. The counter person was very well mannered and polite even though the sales atmosphere was a bit overwhelming when we were standing in front of her. She took her time and treated us with the type of appreciation that I believe will bring customers back. She ground our coffee for us while we waited for our lattes in the front. The whole process went very smoothly and was an enjoyable experience even though the place was packed. 
I would call Summer Moon a moderately priced coffee establishment similar to those other guys from the Pacific Northwest. Our bulk coffee cost us $14.95 a bag and they also had K-Cups with their coffee at the same price. My 20-ounce cup was $6.15 and the 12-ounce was $5.15. The flavor of the black coffee was excellent as well as the flavored lattes.
We ordered our lattes at 1/8th sweetness and they were still quite sweet. Overall I would give this new coffee establishment an A for their great service and because they now provide a quality coffee option to us coffee drinkers here in Kenosha.
I would highly recommend them if you want a quality cup of coffee. They do have a drive-thru and I found it easy to get in and out of their location even though they are on a main road. I congratulate them on a successful grand opening and hope that they continue to have the support I witnessed at their event.