God's Kitchen uplifted hundreds of area residents Saturday afternoon during its community Christmas celebration.
Arnetta Griffin and her team of volunteers offered attendees free toys, hot meals, haircuts and clothing at Reuther Central High School, 913 57th St. 
"It's all because of Jesus," Griffin said. "Nobody will leave empty-handed. … God blessed me with the perfect spot for today's celebration."
Hundreds of toys and games — including Barbies, trucks, basketballs and stuffed animals — were positioned on tables on one side of the school's gym. Ham, lasagna, mac and cheese, chicken and pies were offered in the cafeteria. 
"The community donated to God's Kitchen and this is what I did with it. It's a lot! It feels good," Griffin said. "We have something for every age." 
The gym wasn't only filled with toys. Bounce houses were installed in one corner of the gym and free haircuts for boys and men in another. Even Santa Claus made an appearance. 
David Montgomery, senior pastor of Kingdom Word Global Impact Ministries, 5624 Sixth Ave., helped Griffin organize the event.   
"It's amazing because it speaks to the unity of Kenosha," he said. "Kenosha's had a lot of stuff going on over the last year but if we're together there's nothing we can't achieve. Especially during this holiday time, it's about giving back and trying to touch people in their hearts and give them some hope."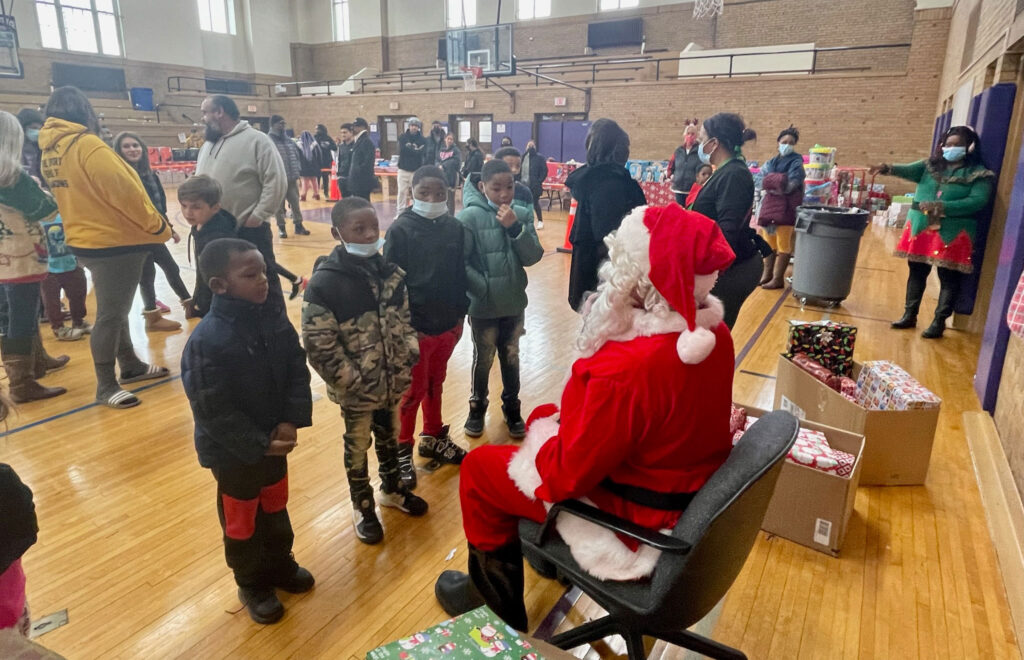 Angela Caroll, owner of J & A's Bounce Of Fun, 1234 56th St., offered her bounce houses for free. She called Griffin a ray of light in the city. 
"I was really thrilled and amazed to meet someone of her caliber doing the things that she's doing in Kenosha," she said. "She's such a God-fearing woman." 
Volunteer Elizabeth Webb helped pass out the toys.
"There's so many toys!" she said. "It's so crazy."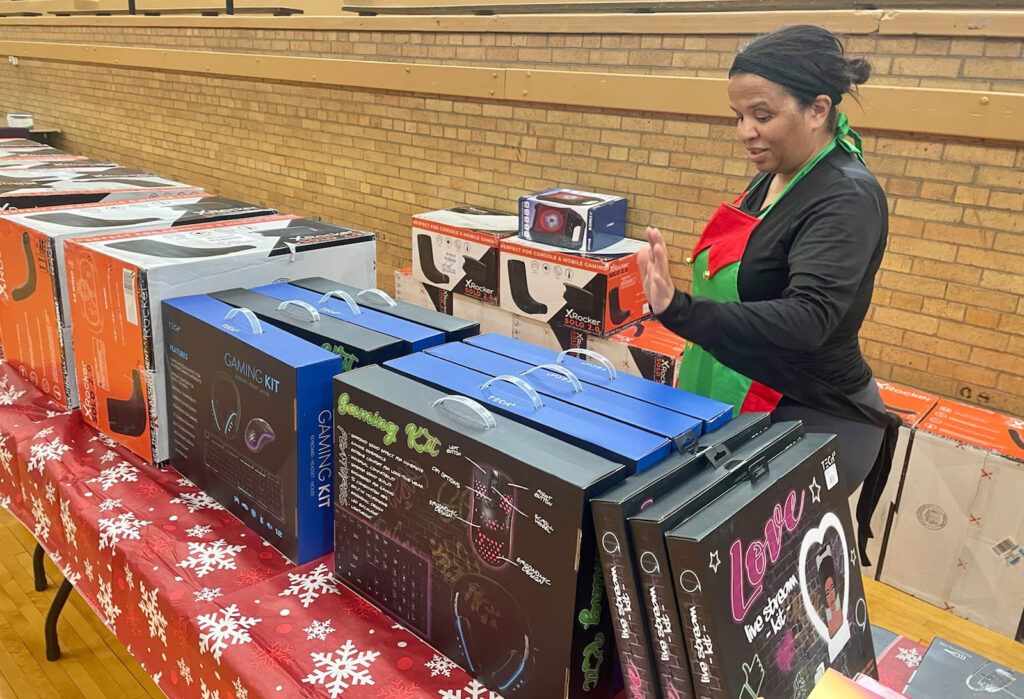 Attendee Lakeya Garrett feasted on the food in the cafeteria.
"I come every year," she said. "The food's wonderful. Every day (Griffin) is out feeding people. She's a very blessed woman."
Griffin's son, Israel Griffin, offered the free haircuts. He said the Griffin family was "once in their shoes when we were younger."
"It feels good to give back," he said. "God is good."