The roughly three dozen children who participated in the Kenosha County Sheriff Department's annual "Shop with a Cop" event Saturday morning were in for a shock.
"I know in the letter that you guys got it said you all would get 100 bucks to shop with. Unfortunately, that's not the case. We didn't hit that mark this year. It's actually a little more," said organizer Det. Tim Hackbarth at Meijer, 7701 Green Bay Road. "You guys this year get $250 to go buy presents!" 
That wasn't all.
Each child also got a $100 gift card for groceries at the store.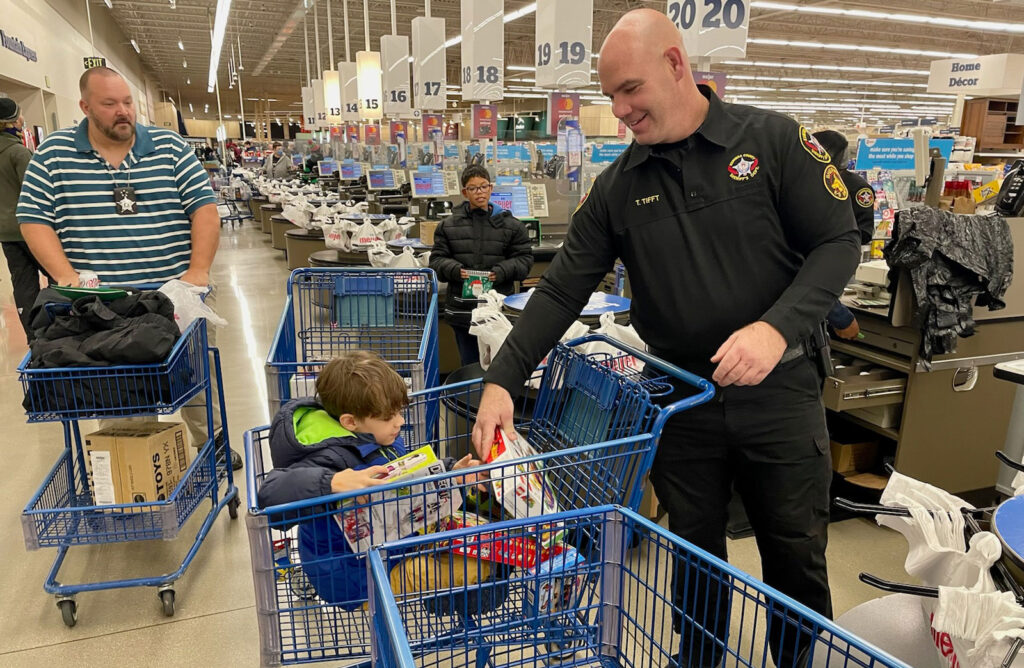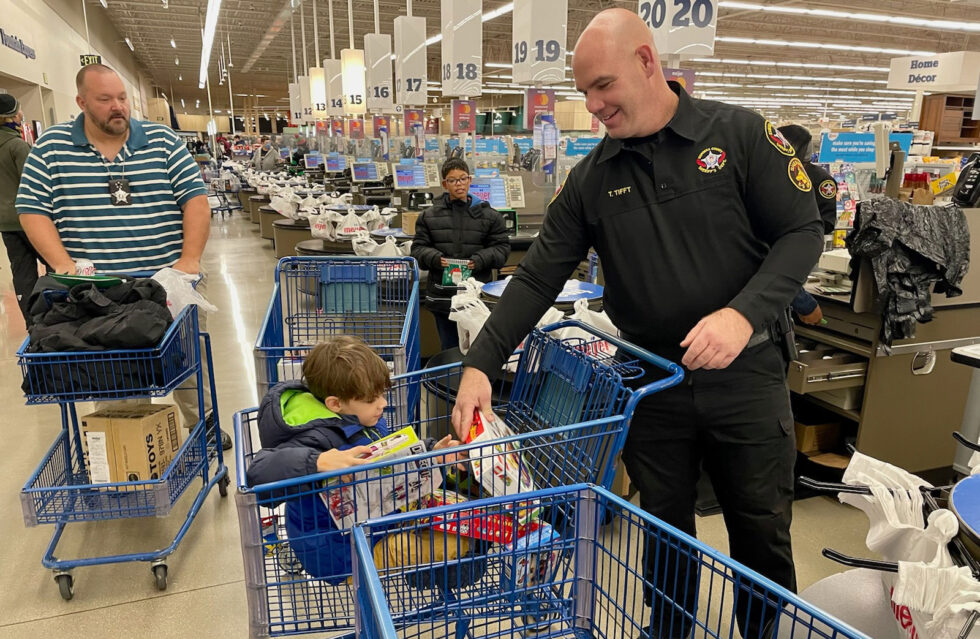 "It's one of my favorite things of the year. I honestly look forward to it," Hackbarth said. "It's a really great way to get the Christmas season going."
Each child was accompanied by a sheriff's deputy as they shopped. The Kenosha County Deputy Sheriff Association raised funds for the grocery gift cards and the rest was raised by Hackbarth who does "a lot of personal fundraising." Meijer offered the shoppers a percentage off their purchases.
"It's amazing how much people get involved," Hackbarth said. "Most of the time you only see the negative stuff in the media. … Having people come and see cops in a totally different light shows everybody cops are just people, too."
Det. Jason Sielski shopped with Trevor-Wilmot Consolidated Grade School student Ashton Secker, 11.
"We're looking for something for Ashton's mom and some things for himself," Sielski said. "This is an event I've been doing for 15 years. We even have Santa here."
Ashton's mother, Ashlae Secker, had tears in her eyes Saturday morning.
"(Ashton) has really high anxiety but he's super excited," she said. "He works really hard and we do have a rough family history so it's something that he really earned. … I'm very supportive of the Kenosha County Sheriff's Department. They do amazing work."
Deputy Jose Gonzales had a "great time" shopping with Bristol School District student Kaylen Rucinski, 10.
"She's picking out toys for herself and her siblings," he said. "It's fun coming out here to see them pick their stuff. They have smiles on their faces."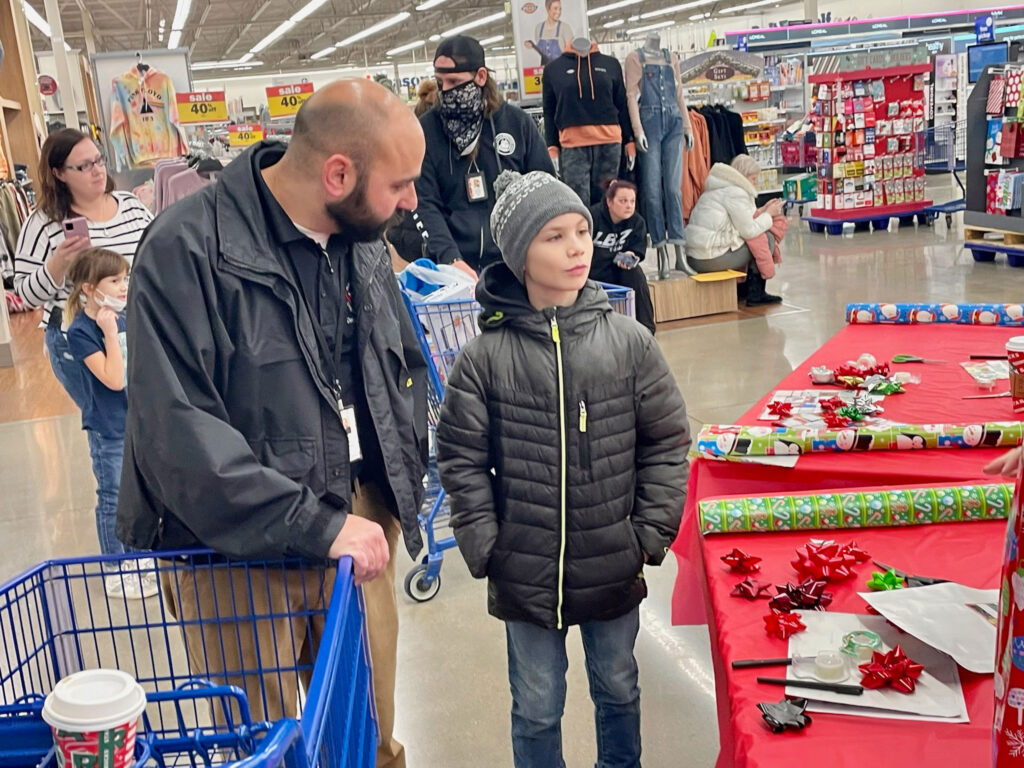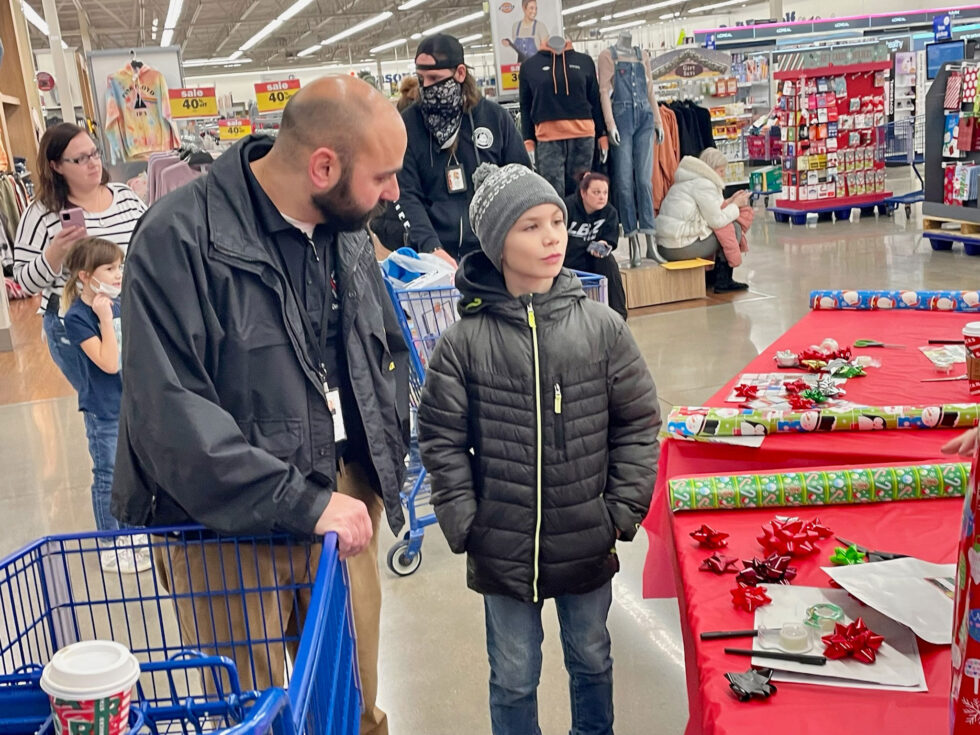 "I'm shopping for my big sister, me and my little sister who was just born two days ago," Rucinski said.
Deputy TJ Tifft shopped with Damien Closson, 5. 
"He's getting all toys, so good for him. I look forward to this all year. Tim Hackbarth does a great job," said Tifft, who was recently honored at the department's 2021 Awards and Promotion ceremony along with Riggs, his hero K9.